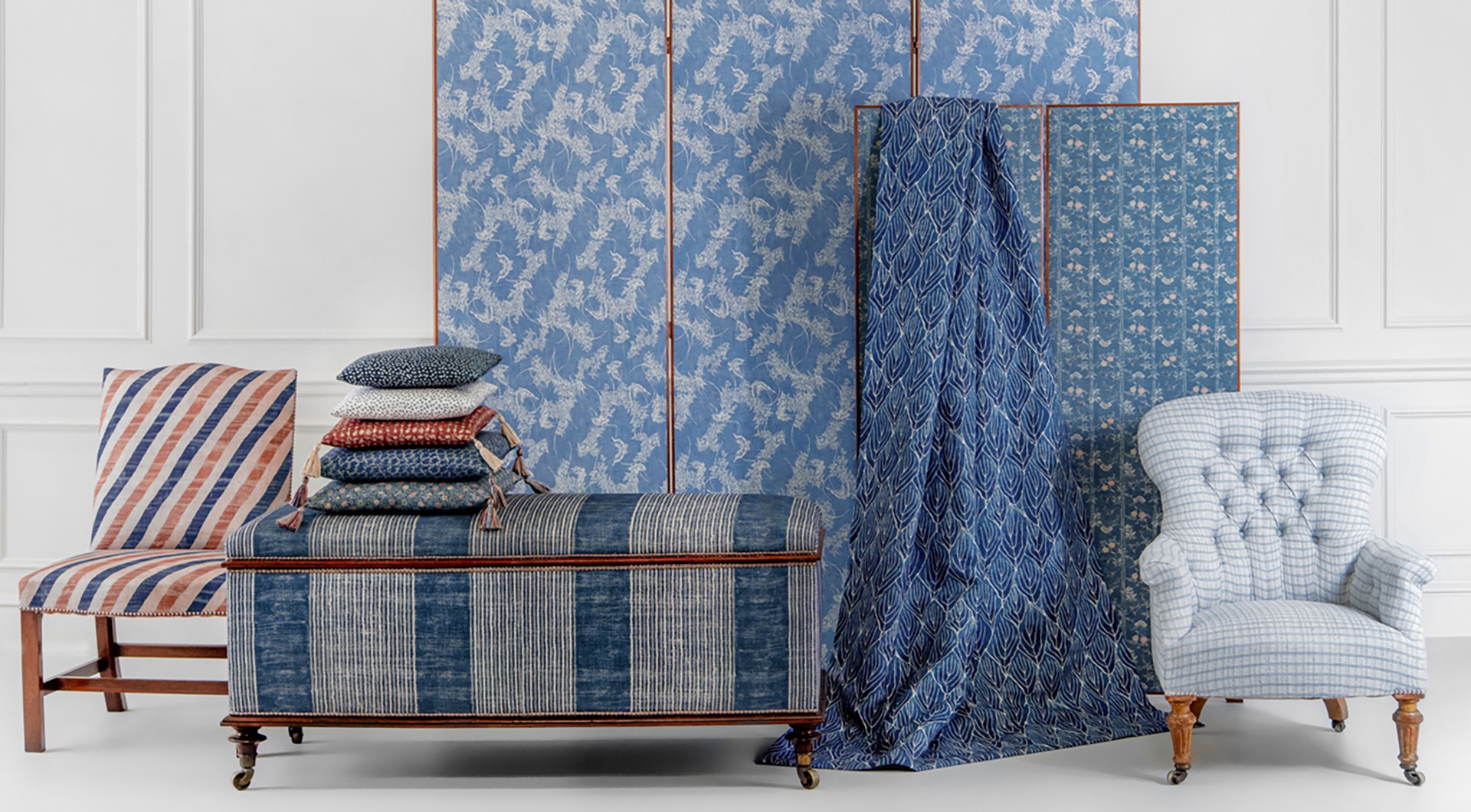 Robert Kime and Tory Burch Team Up for Japanese-Inspired Textiles
Fit for royalty, the Nara collection reimagines centuries-old, working-class remnants in exciting interpretations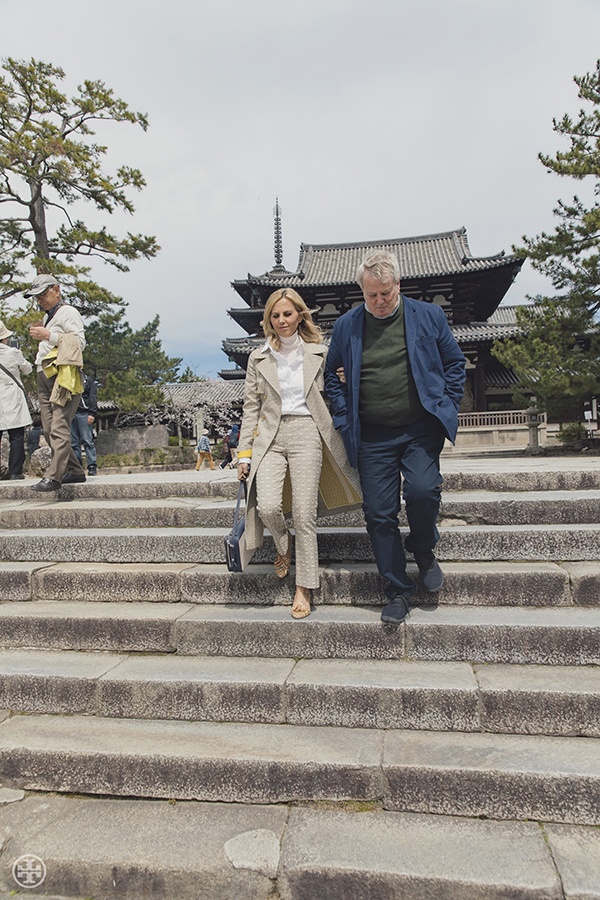 Whereas most textile companies offer a plethora of patterns in copious colorways, Robert Kime's curated collections are decidedly more limited, offering styles in just one or two interpretations, sourced from the antique fabrics he's been collecting for almost 60 years. His latest, Nara, introduced in collaboration with fashion designer Tory Burch, is no different—just 11 styles, each culled from some of the close to 100 vintage scraps and samples he purchased on his first buying trip to Japan.
"They're very honest and humble and simple, and that's what I like about them," Kime says of the textiles he collected in tiny shops in Tokyo and Kyoto that became the basis of the Tory Burch x Robert Kime Nara collection. "They just speak a very simple language, which for some reason, I could understand."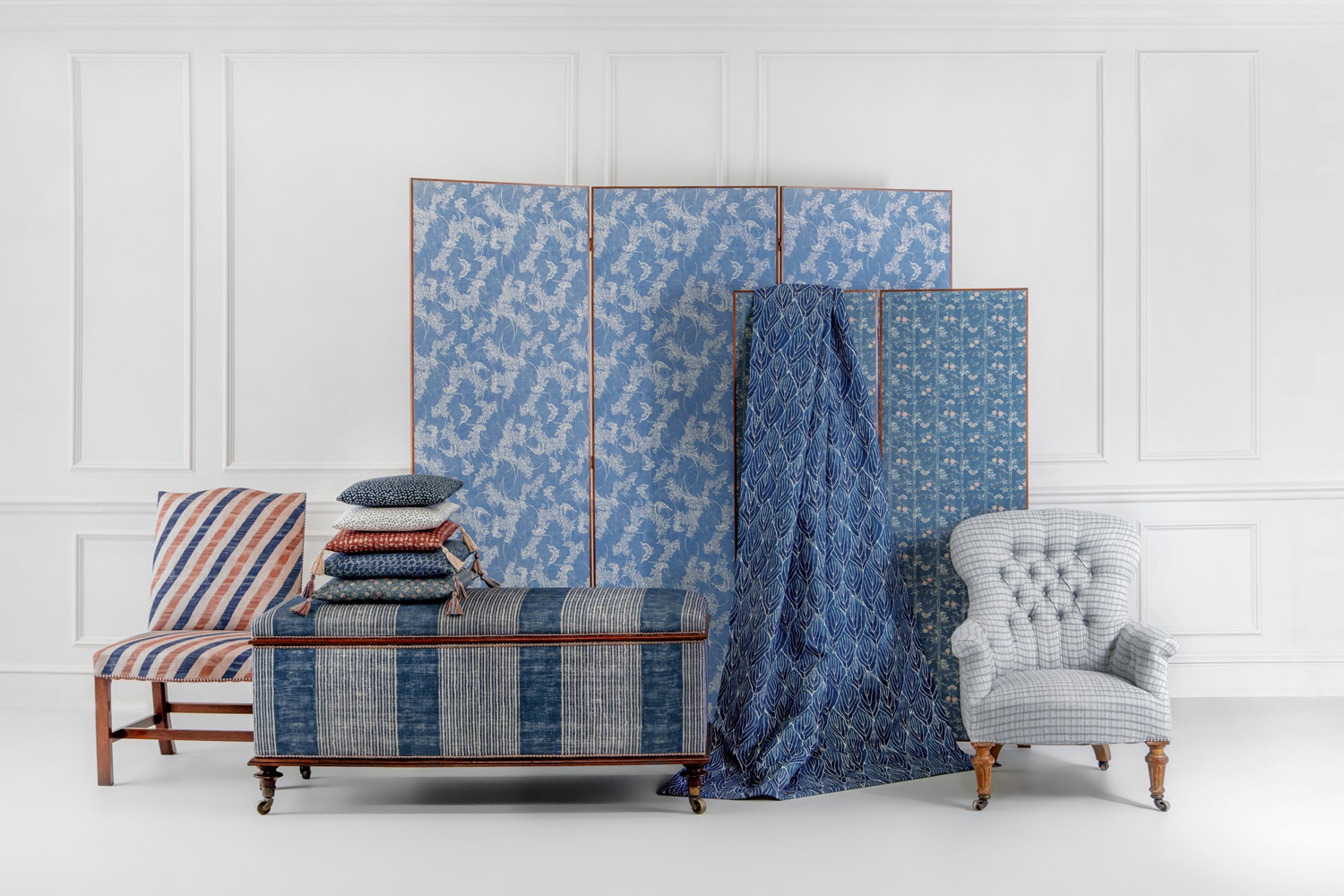 Almost overwhelmed by the colors and complexities of kimono fabrics, Kime found himself drawn to indigo and other materials more associated with the country's working class. One of the earliest shops he visited in Tokyo was just six feet by six feet, but the proprietors' jumble of scraps was to the designer a wonderland of treasures. "They had chosen things mainly from the north island, where they were originally from, and she had a wonderful eye," he recalls.
There, he discovered the precursor for Oba, an elegant leafy pattern. Floral design Hanataba was found on the inside of a garment. And while stripes are ubiquitous, it was in Japan that he first saw a diagonal, named Tazuna in the Nara collection. "It was just a shock of seeing something done in a different way," Kime tells Galerie.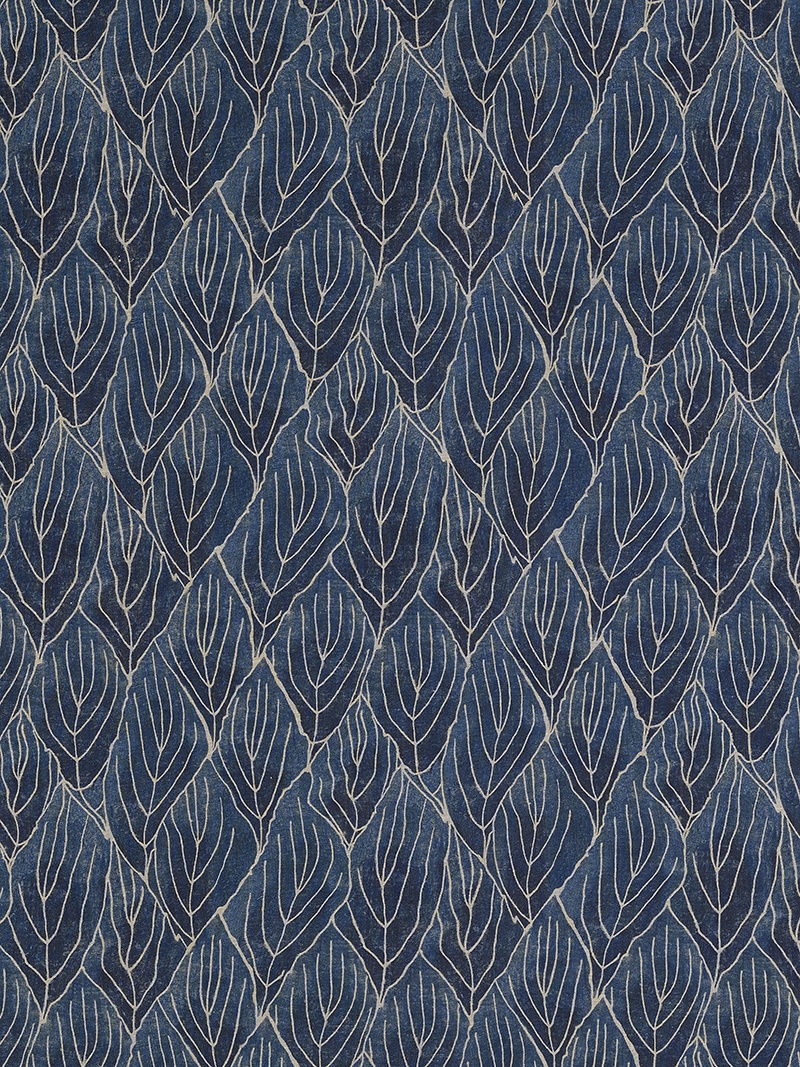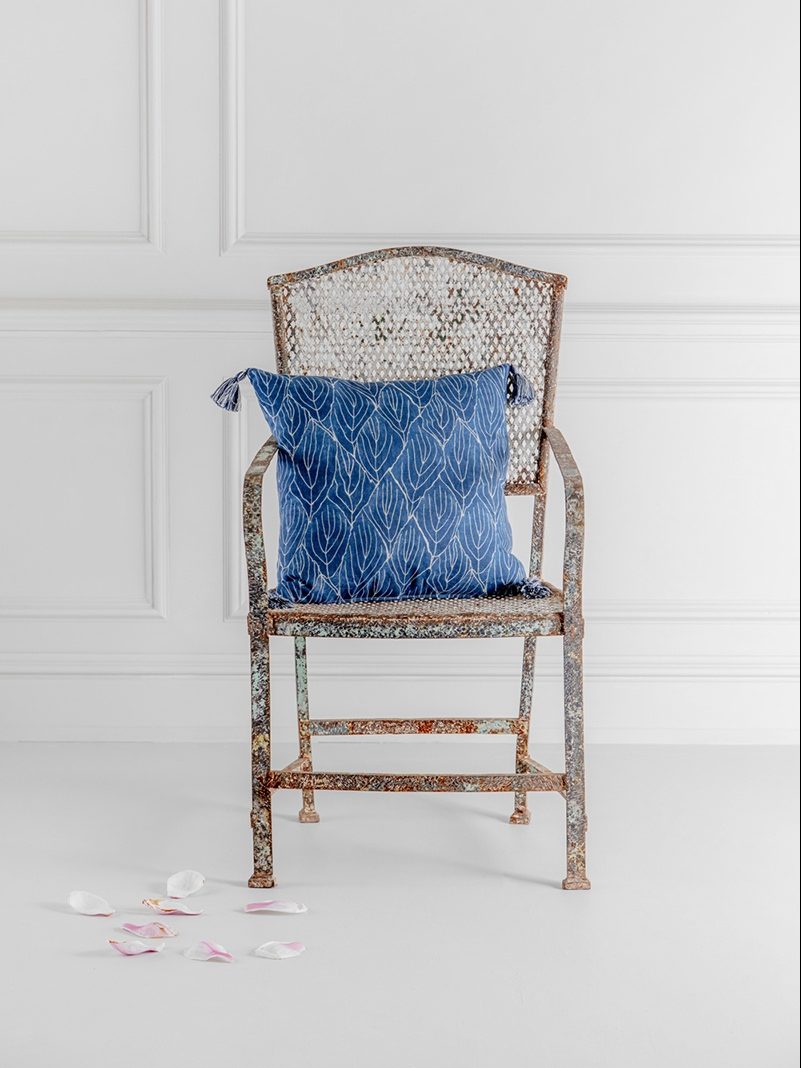 In Europe, German, Italian, and French influences can be seen across various historic textiles, but Kime attributes Japan's isolation between the 17th and 19th centuries as the reason its designs were so unique. "You can go to a shop and see something you've never seen before," says Kime, who's known for his remarkable gallery of antiques as well as his superchic interiors, which he's cultivated for such notables as Prince Charles and Andrew Lloyd Webber, as well as Burch's Normandy residence with her husband, Pierre-Yves Roussel.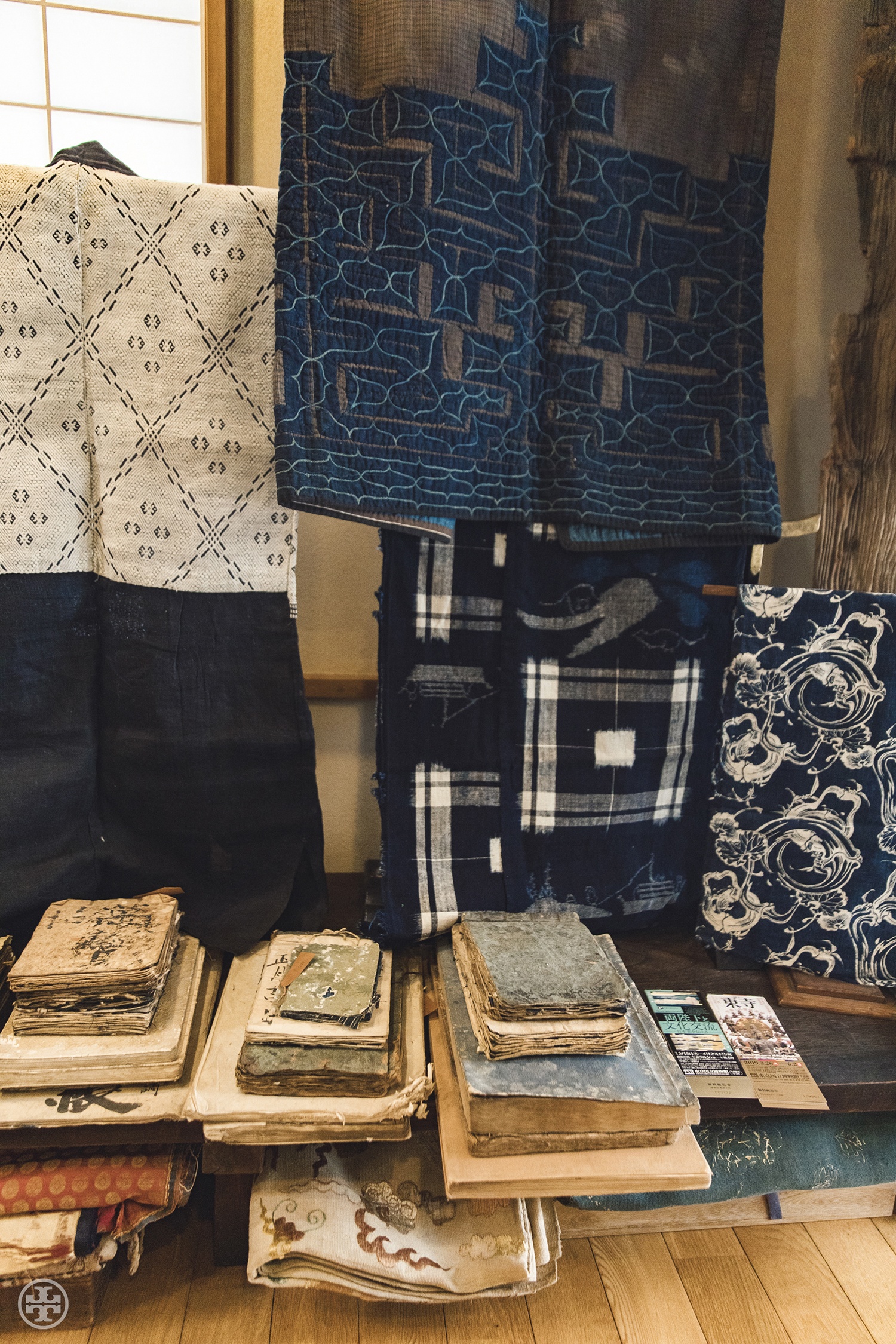 While Kime's textiles are based on samples that are centuries old and sourced thousands of miles apart, the Nara collection integrates with Kime's compendium with striking ease, a testament to the designer's good eye. "It strikes a chord in me, but I don't know how or why," he says of the antiques he chooses to re-create. "I feel connected with a fabric sometimes, and that's what makes me choose to reproduce it in some form."
Currently displayed in the window of his Ebury Street shop in London, these latest offerings have been captivating passersby. "They're so unusual," he says of Nara's designs. "They have a completely different feel to them, but when I brought them into my shop and put them with the other fabrics, they suddenly all belonged."
Next Post