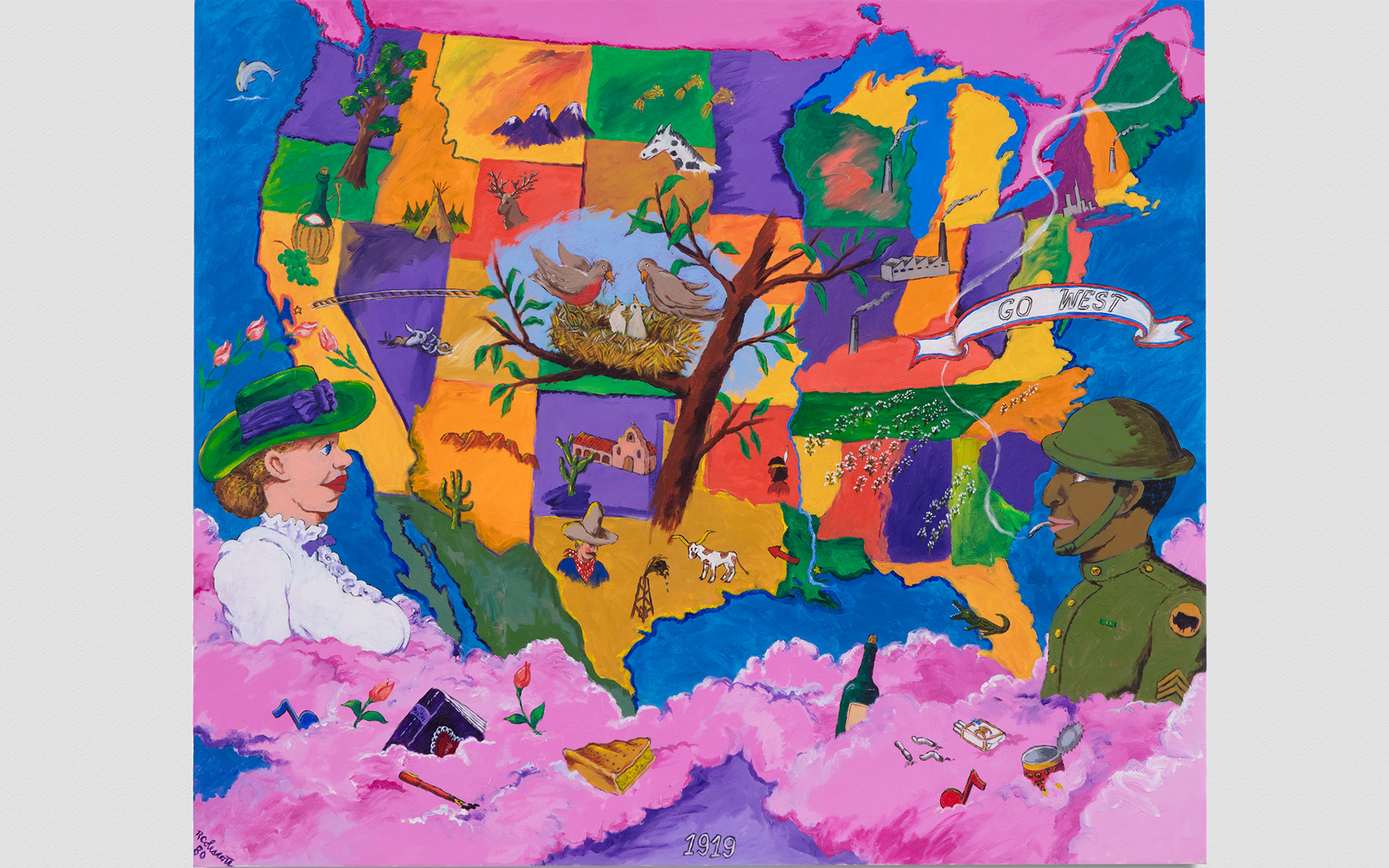 Auction of the Week: Robert Colescott Masterpiece Hits the Block for $3.5 Million During Armory Week
Titled 1919, the work came straight from the family and was sold to a leading American private collection
A masterpiece by American artist Robert Colescott sold for $3.5 million at Bonhams in New York during Armory Week. The monumental painting, titled 1919 and created in 1980, came straight to market from the family in a single lot sale. The sale took place last week while collectors from around the world bid in the room and over the phone, kicking off an exciting fall auction season.
Alia Dahl, Managing Director of Jeffrey Deitch, ultimately won the painting for a leading American private collection. "This magnificent work will join one of the most robust collections in the nation, with a number of institutional-level works. The collector is beyond thrilled," commented Dahl. Rendered in his signature bold color palette, the piece is a poignant self-portrait, revealing Colescott's lifelong exploration of America's racial history. Regarded as perhaps his most important work, it nods to the heritage of generations of Americans who challenged the social iniquity of their day.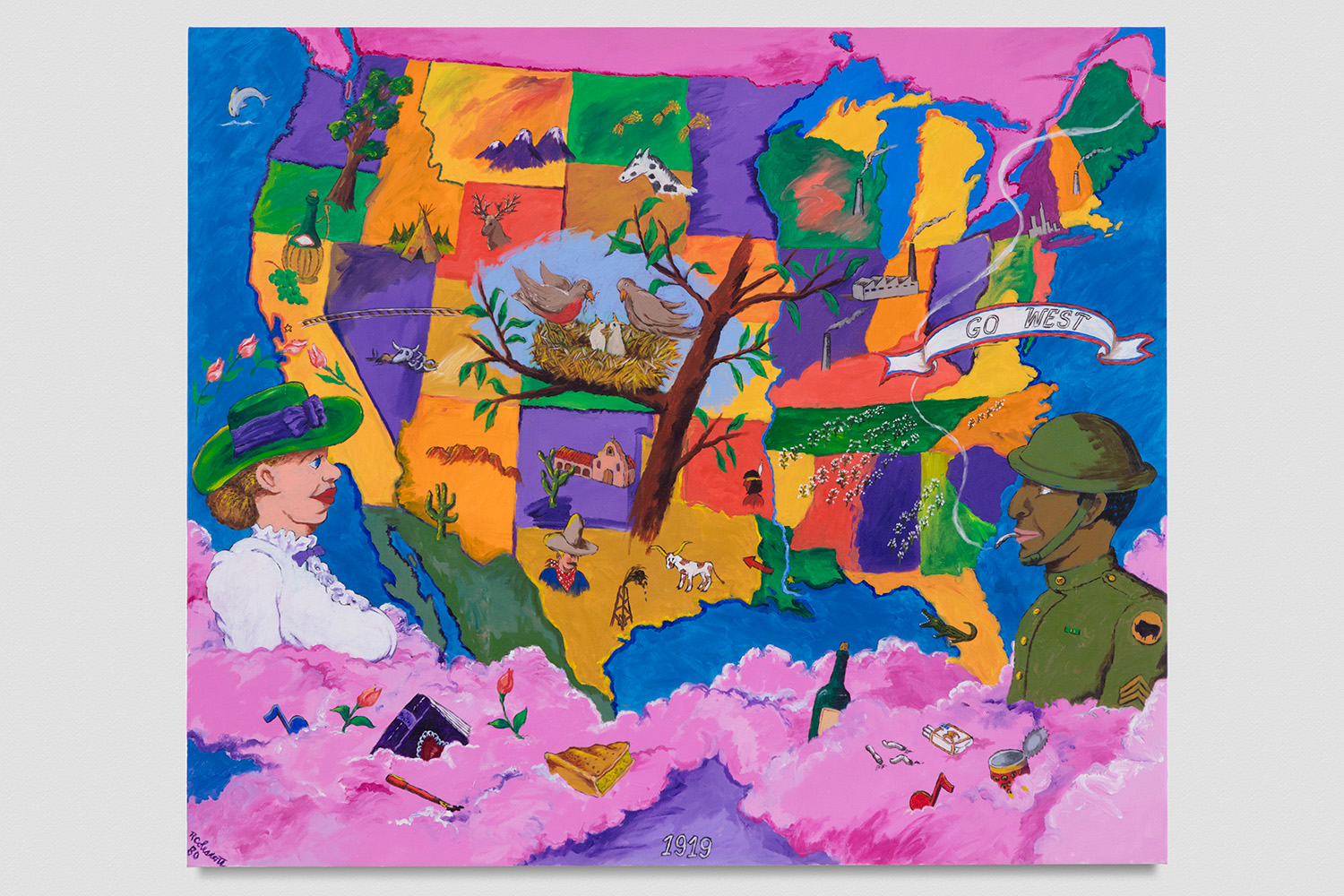 "Addressing the raw truths of history, Colescott's 1919 is an undeniable masterpiece, and we have been blown away by its world-wide transcendence," commented Ralph Taylor, Bonhams Global Head of Post-War and Contemporary Art. "We are thrilled to continue to celebrate the genius of Robert Colescott.
1919 first went on view as part of the retrospective "Art and Race Matters: The Career of Robert Colescott," which was organized by the Contemporary Arts Center Cincinnati in 2019, before traveling to Portland, Sarasota, Chicago, and finally the New Museum in New York in 2022.
The auction follows the $4.5 million sale of Colescott's Miss Liberty (1980) in February, which was acquired by the Art Bridges foundation. Coinciding with the single-lot sale of 1919, Bonhams presented the special exhibition "Spirit of Mine: Art, Identity and Postmodernism." The show championed artists whose work has been historically overlooked because of their gender, race, and sexuality. Along with 1919, there were other rare works by Colescott on view directly from the family, as well as pieces by Wifredo Lam, Martin Wong,  Perle Fine,  Mercedes Matter, and Norman Lewis.
"Our father was devoted to his art and would be thrilled with the global recognition he's receiving today," said Colescott's sons Alex and Cooper Colescott, who manage their father's estate. "He admired the artists whose masterpieces graced the walls of renowned museums, and he would be honored knowing he is recognized as one of the great masters of his time. Despite all hurdles and adversities, he achieved greatness in his lifetime and his legacy lives on."
Next Post