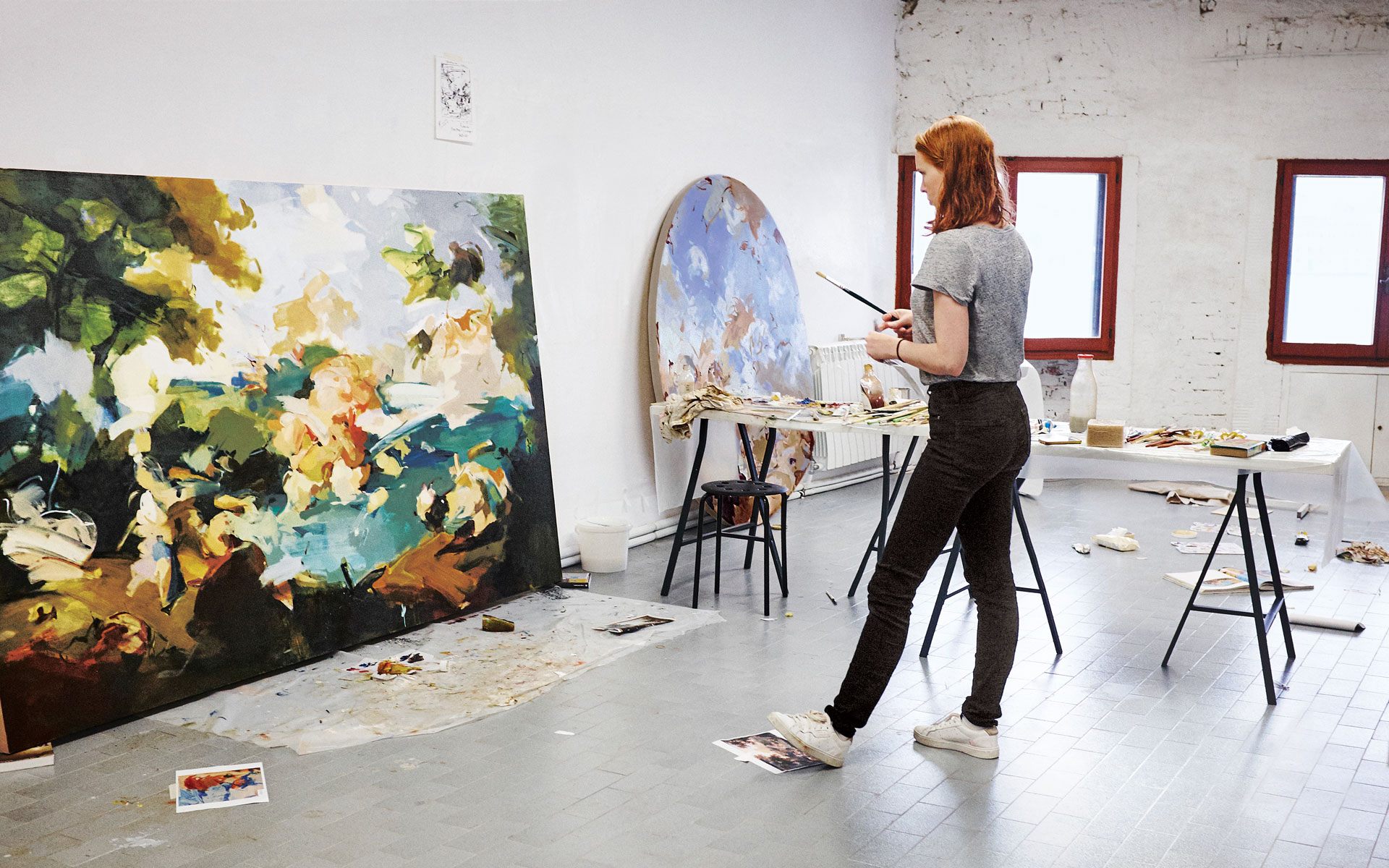 Rising Star Painter Flora Yukhnovich Brings Rococo into the Present Day
Represented by Victoria Miro Gallery, the young British painter was inspired by the masterpieces of Giovanni Battista Tiepolo for her new series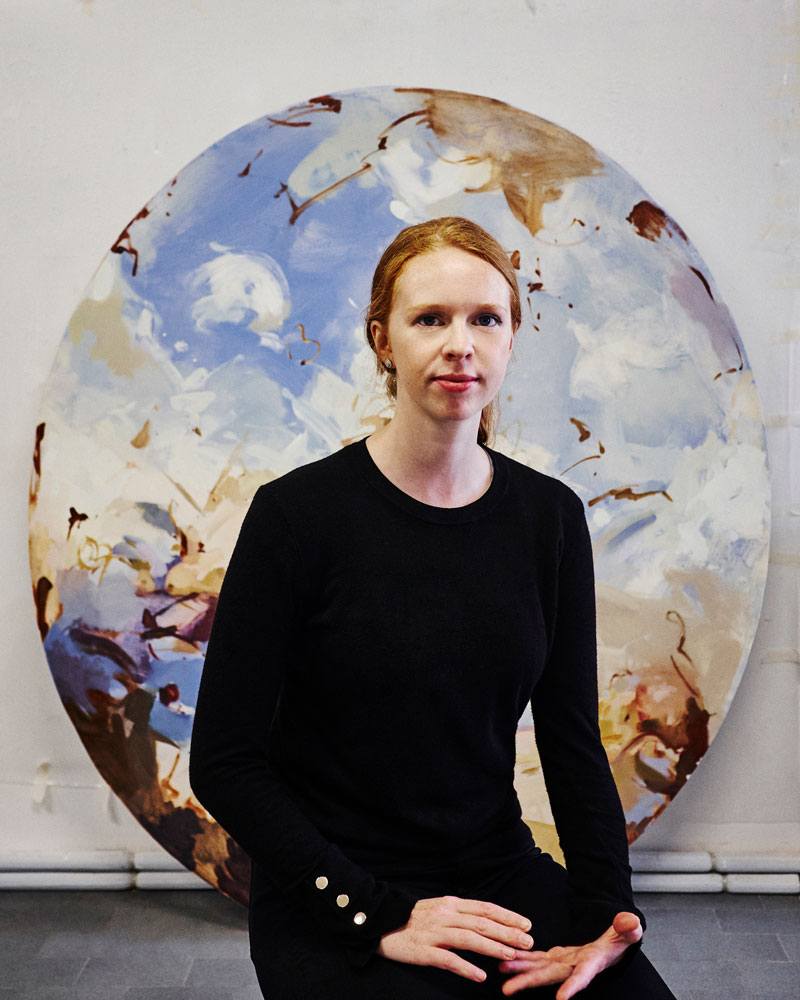 Eighteenth-century rococo has found new life in the dazzling contemporary paintings of Flora Yukhnovich. "To me, rococo feels like something I already know," she says from her studio in South London. "I feel like the things I grew up surrounded by or that were advertised to me have a rococo feeling about them. The art history aspect was secondary."
Yukhnovich's large-scale works are made up of an abstract assemblage of energetic brushstrokes, boasting a vibrant luminosity, dreamy color palette, and sense of elegant lightness. She was initially inspired by French rococo masters like Jean-Honoré Fragonard and François Boucher before embracing the Italians, particularly the works of Giovanni Battista Tiepolo. In 2019, Yukhnovich set off for Venice, the birthplace of Tiepolo, spending two months studying his work at a residency through Victoria Miro gallery.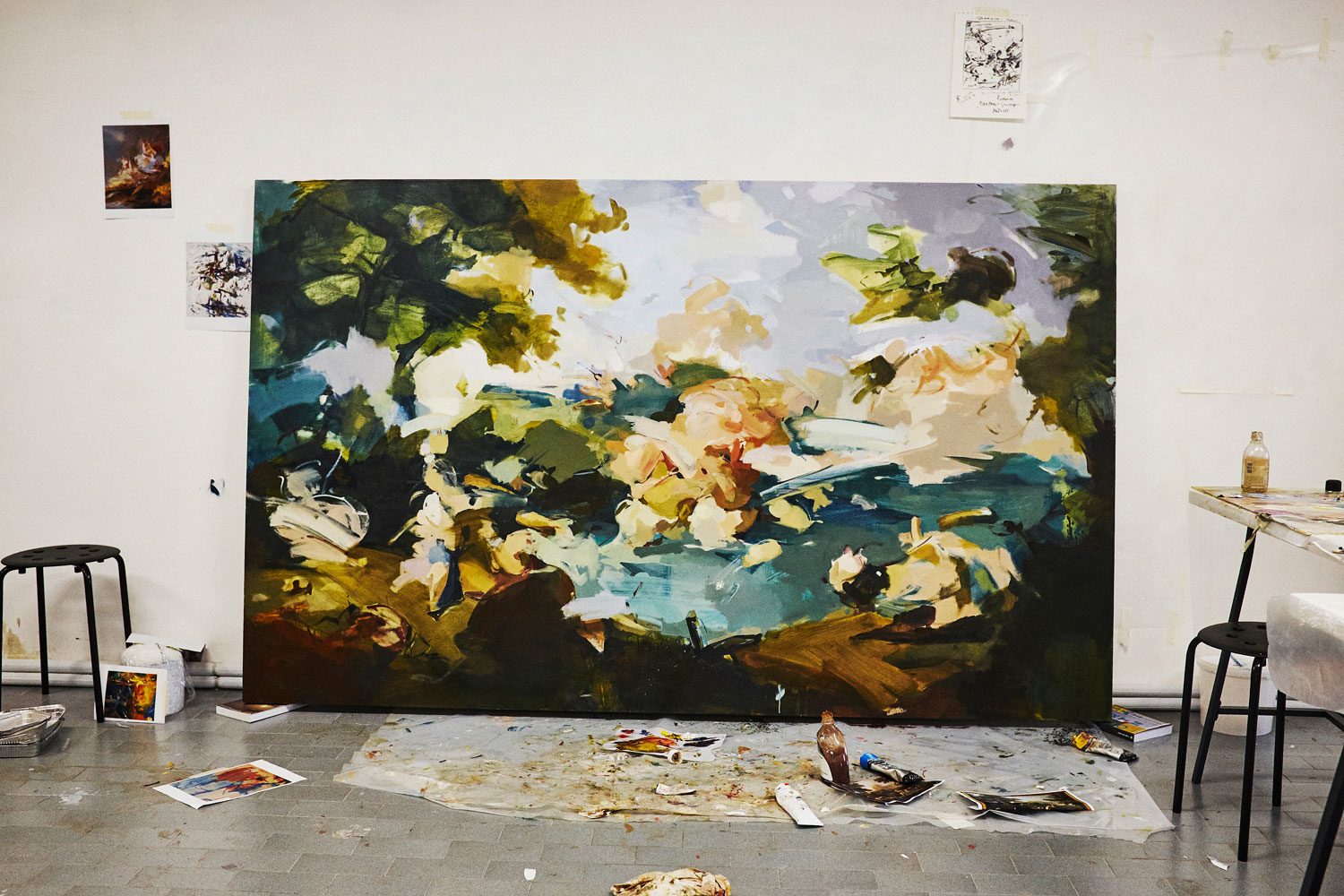 "I was so curious about his paintings, and I wanted to really understand them better," she says. "His color use was extraordinary, putting hues together that aren't necessarily beautiful in their own right and making them harmonious. Every time I looked at his work, I just thought, I wish I could do that." The series that resulted, "The Venice Paintings," caused a stir when they were exhibited at Victoria Miro in Venice last fall, and the London gallery will host the artist's solo debut in 2022.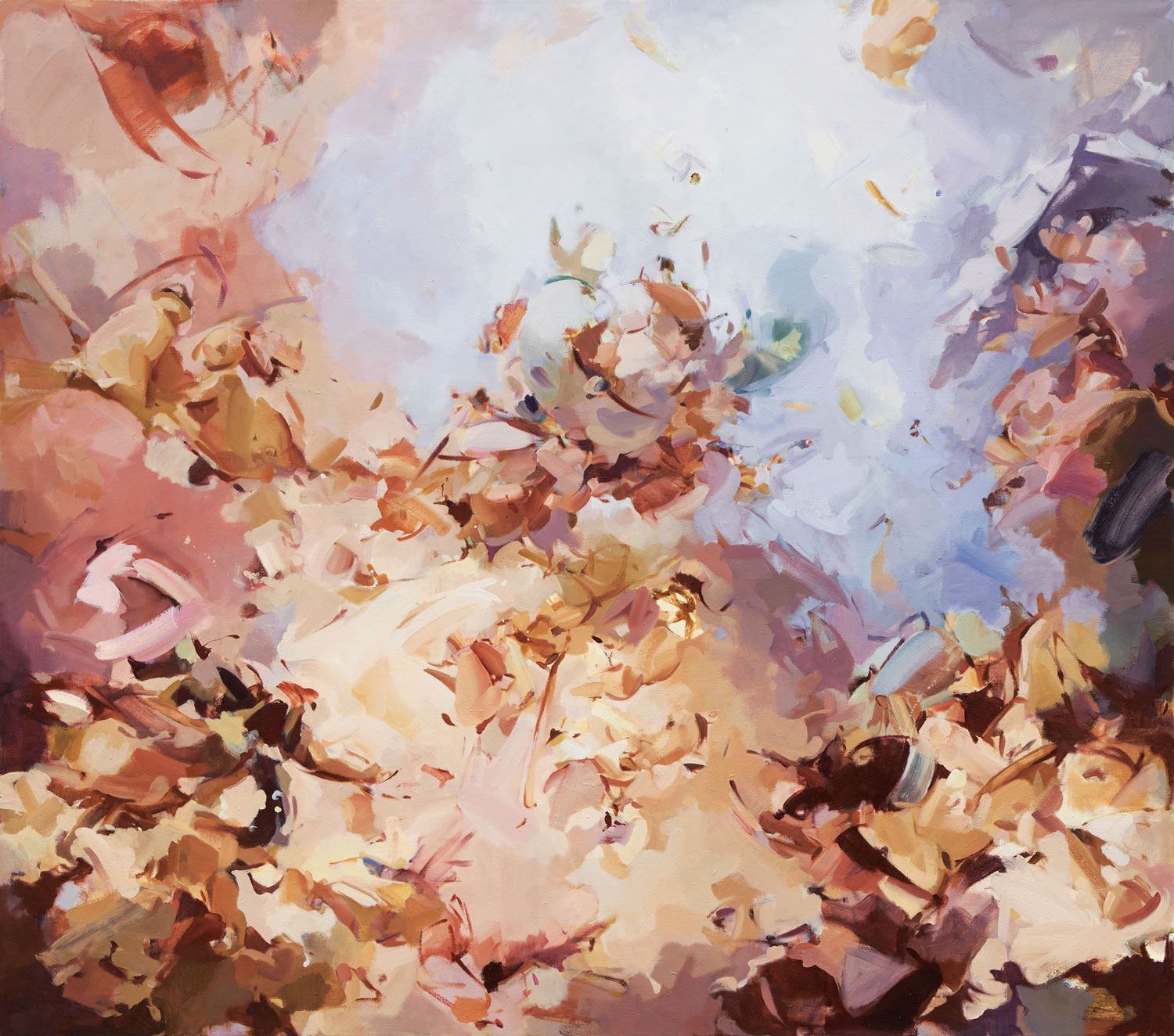 Yukhnovich uses these visual references as an anchor, but the paintings develop spontaneously, as she builds them up. "I have a sense of where I am going, but I want to be led there," she says. "There is really a fine balance to get the dynamic areas to not feel claustrophobic, so everything has a chance to breathe. I want it to feel like your eye can sweep through it with ease."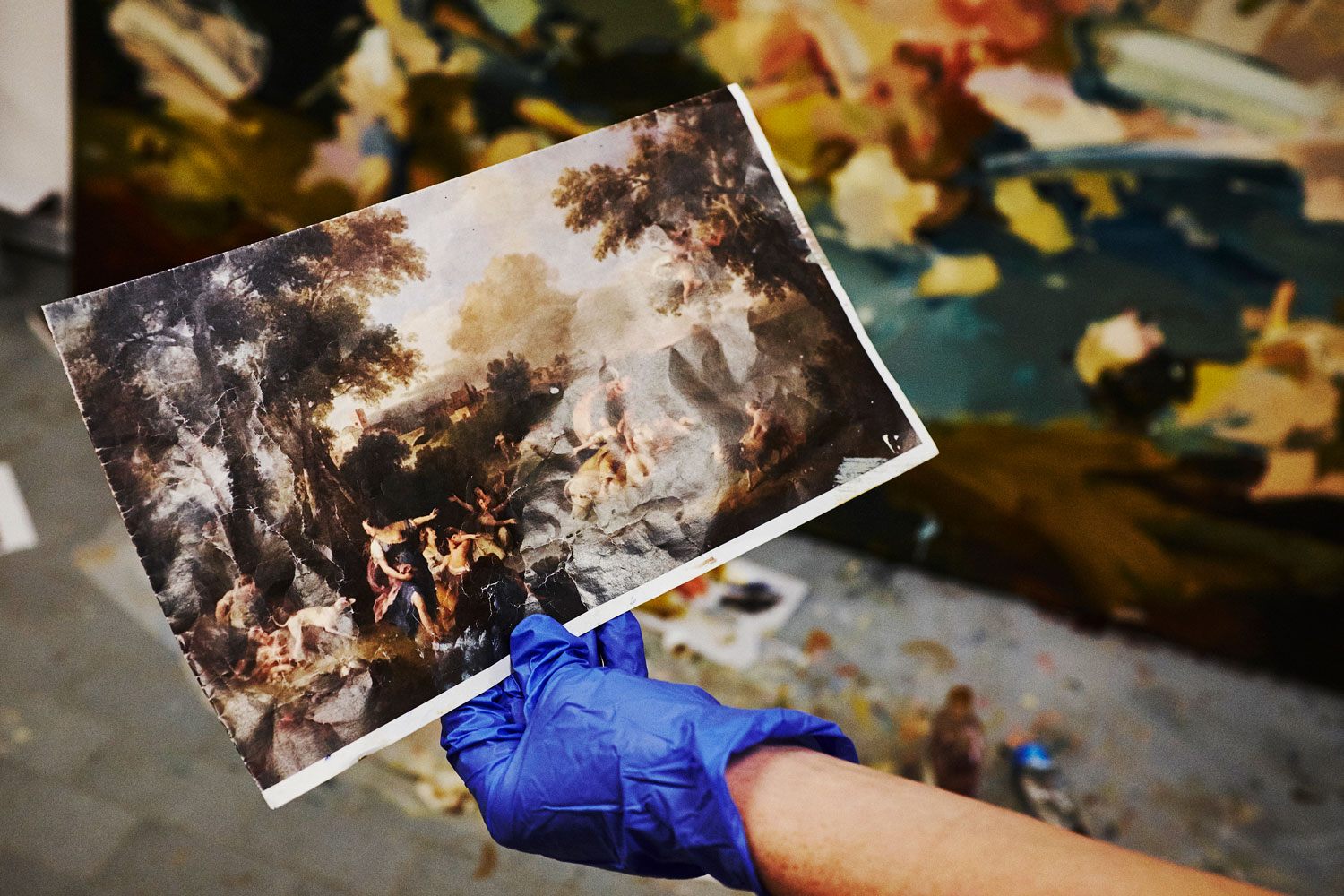 The tongue-in-cheek titles, such as Warm, Wet N' Wild or I'll Have What She's Having, often spring into her mind during the process. "Rococo is so playful and luxuriates in itself, and I think it would be a shame if it became too school-y," she says. "I am trying to capture the mood, the feeling—that aspect you can't quite articulate."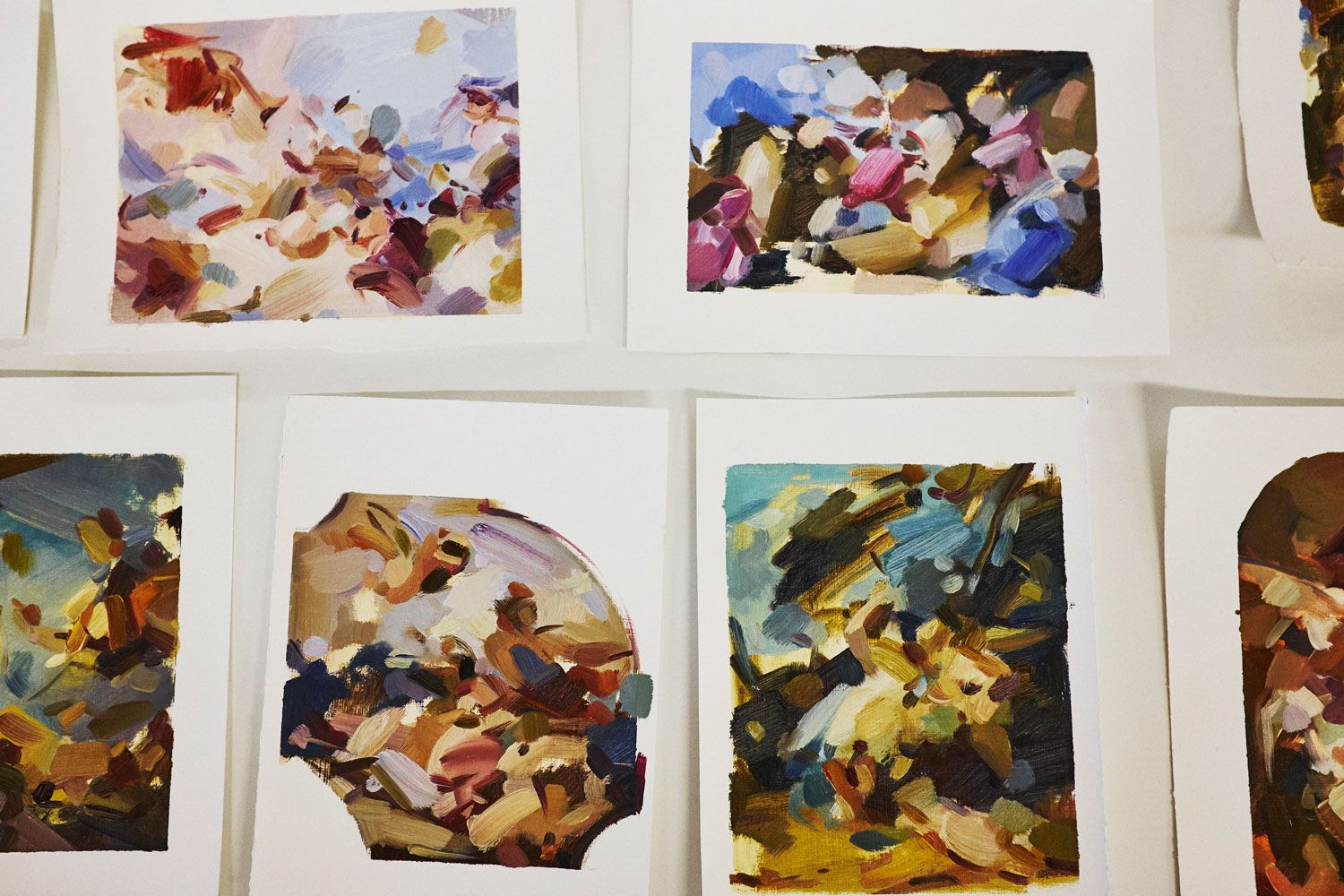 A version of this article first appeared in print in our 2021 Spring Issue under the headline "Fresh Takes." Subscribe to the magazine. 
Next Post