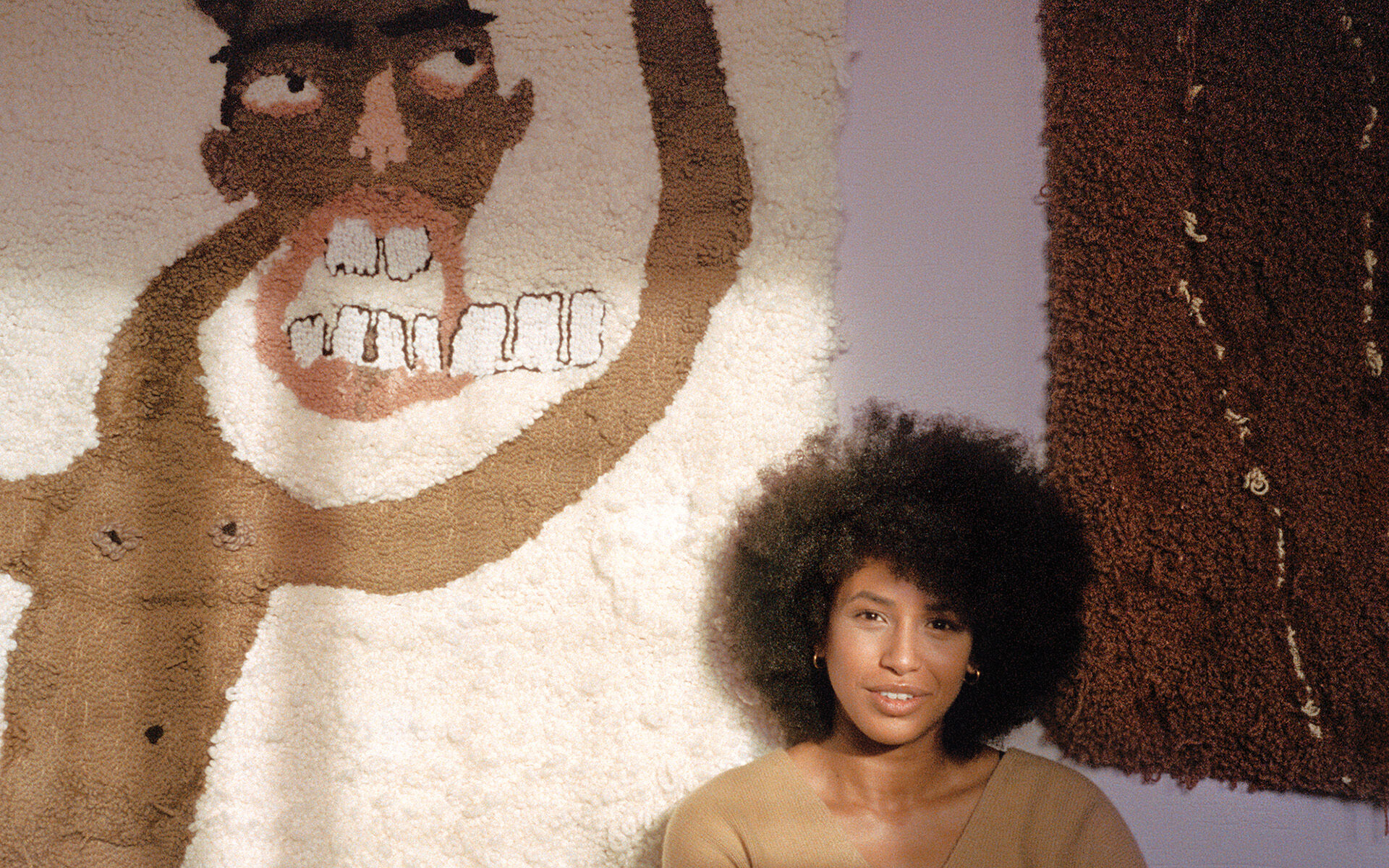 Rising Art Star Anya Paintsil Weaves Powerful Personal Stories with Tapestry
The Ghanaian-Welsh artist draws inspiration from traditional British textile techniques and Afro hairstyling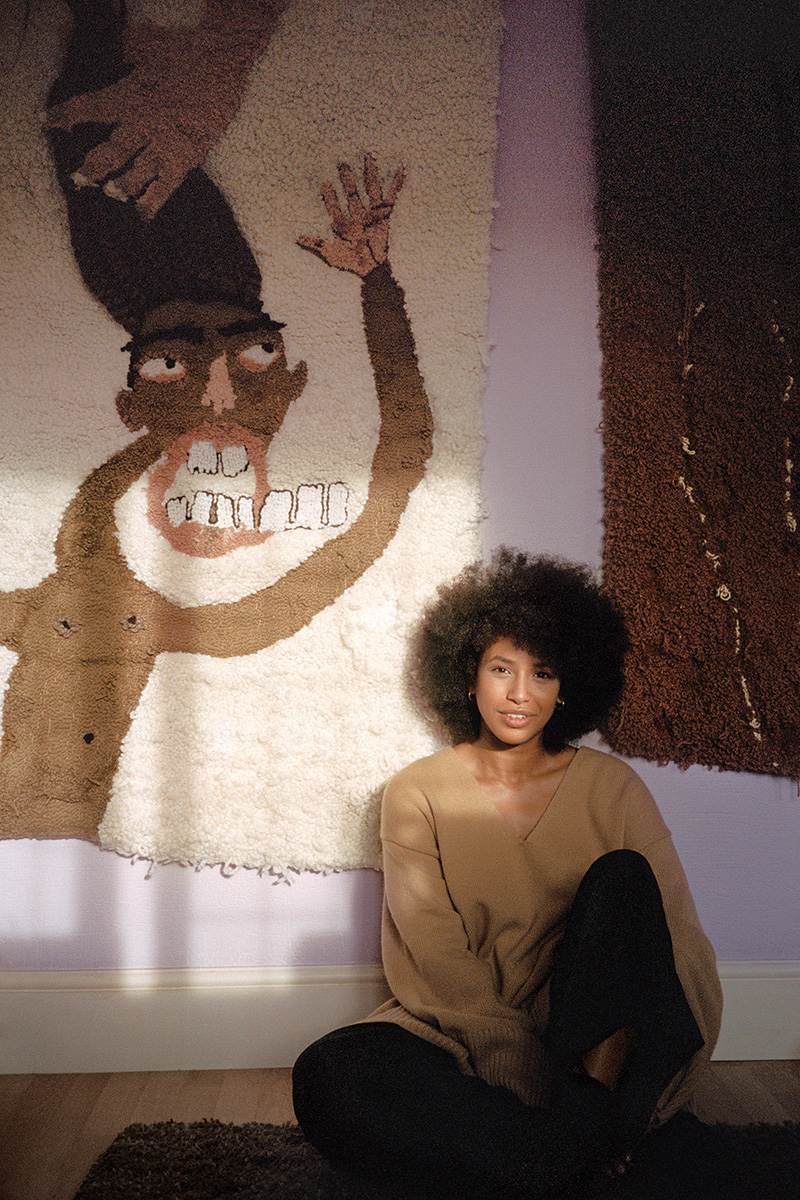 African hair braiding and Welsh rag rug making may not seem to have much in common. But in the hands of Anya Paintsil, these two distinct art forms are masterfully interwoven to create striking assemblages that explore the new art star's dual identity.
Growing up Ghanaian in a rural white farming community in Wales, Paintsil remembers watching her grandmother rug hooking, a simple, working-class pastime. She also vividly recalls traveling for miles to have her hair done in a Black salon, resourcefully learning to rebraid and reattach the extensions at home. "I was around 10 years old when I realized there is a lot of crossover between traditional British textile techniques and Afro hairstyling," says Paintsil, who is currently preparing for solo exhibitions with Ed Cross Fine Art in London from May 26 to June 29 and at Hannah Traore Gallery in New York in September. "It's fascinating to me that they emerged in completely different places in the world for very different reasons."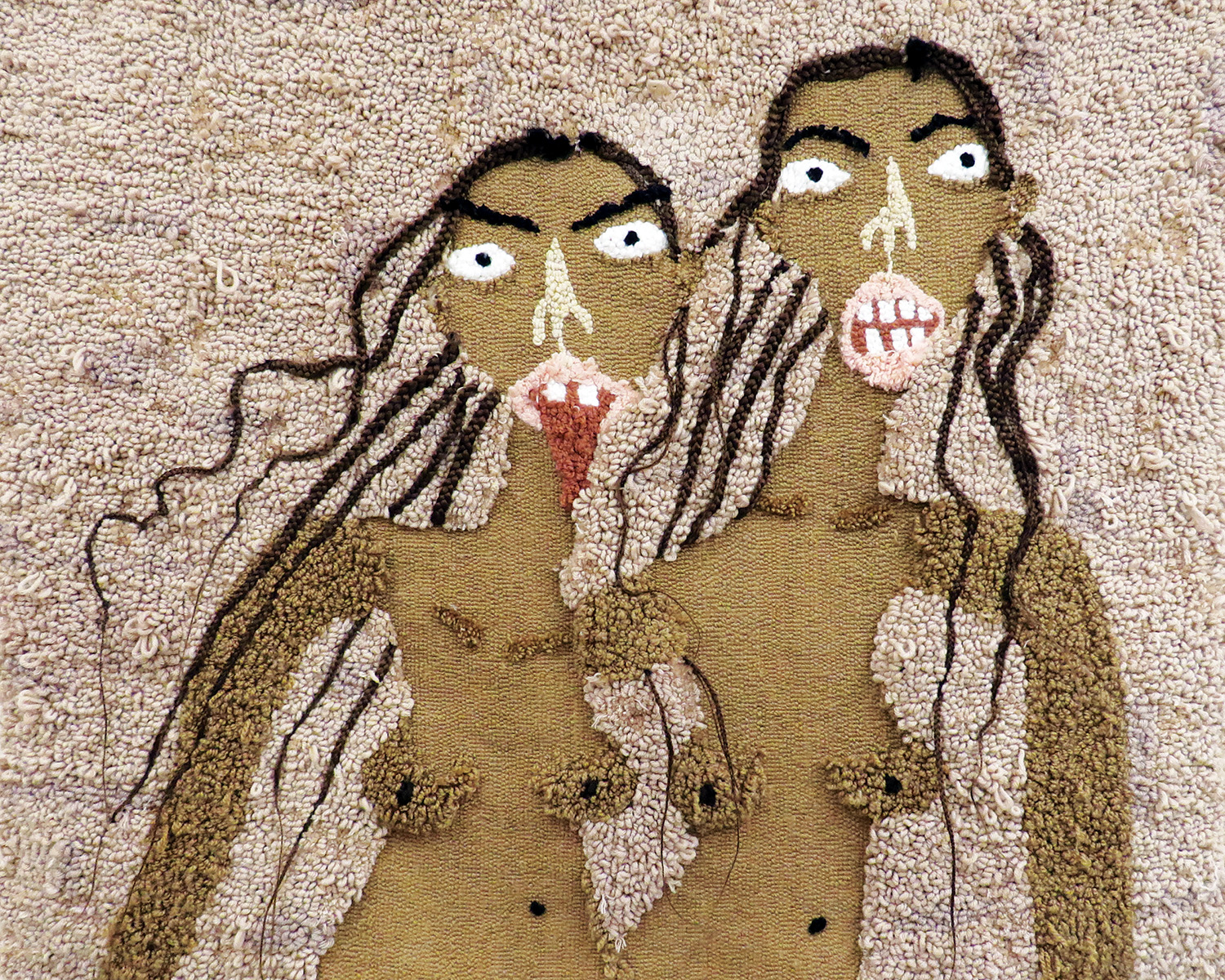 Starting with pieces of rough burlap, Paintsil punches yarn through the woven cloth to render simple, childlike figures. She then felts, hooks, twists, and plaits remnants of both her natural hair and synthetic extensions into the forms, juxtaposing the two textures. "In a way, my work is about celebrating women," she says. "In both the concept and the medium, it's about shining the light on women's creativity from both sides of my heritage."
"My work asserts that people like us have a right to exist"

Anya Paintsil
Most recently, Paintsil made a bold impression with her first New York solo show, at Salon 94 in New York. Presented throughout the Beaux Arts building, the exhibition included new large-scale works such as Dim Ond Ni (It's Just Us) (2021), a topsy-turvy depiction of her and her sister. Boasting exaggerated, troubled expressions, they stare out with bright eyes and toothy grimaces. "My work is autobiographical for a reason," she explains. "I was constantly questioned about my identity when I was growing up, and there was a lot of extreme racism. My work asserts that people like us have a right to exist."
For Paintsil, the softness of textiles and overtones of domesticity allow her to convey these challenging experiences and messages. "I like the innocuousness," she says. "The connotation of domesticity draws people in and makes them feel comfortable, and then they take that security away as they realize the discomforting story behind the work."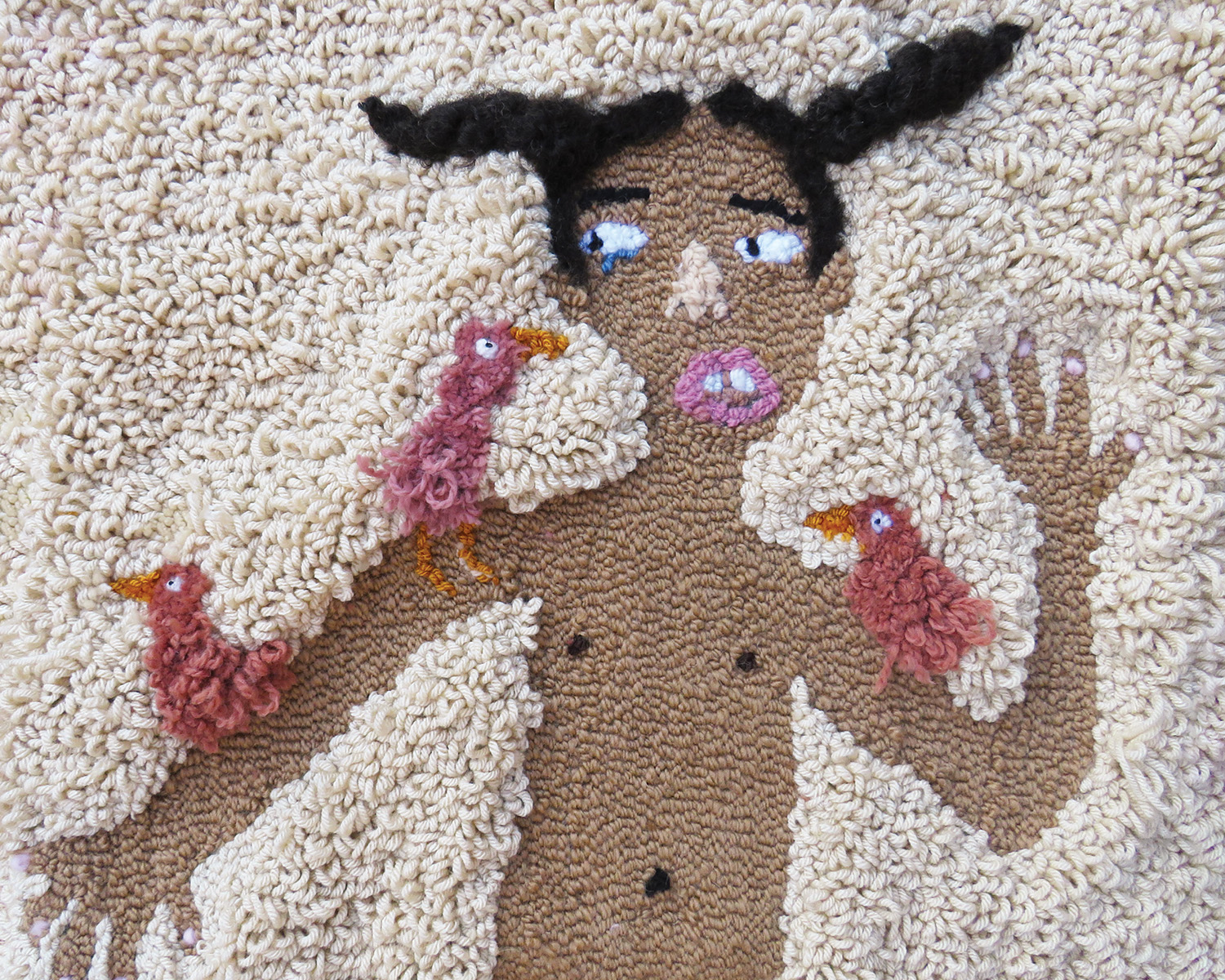 A version of this article first appeared in print in our 2022 Spring Issue under the headline "Face Forward." Subscribe to the magazine.
Next Post