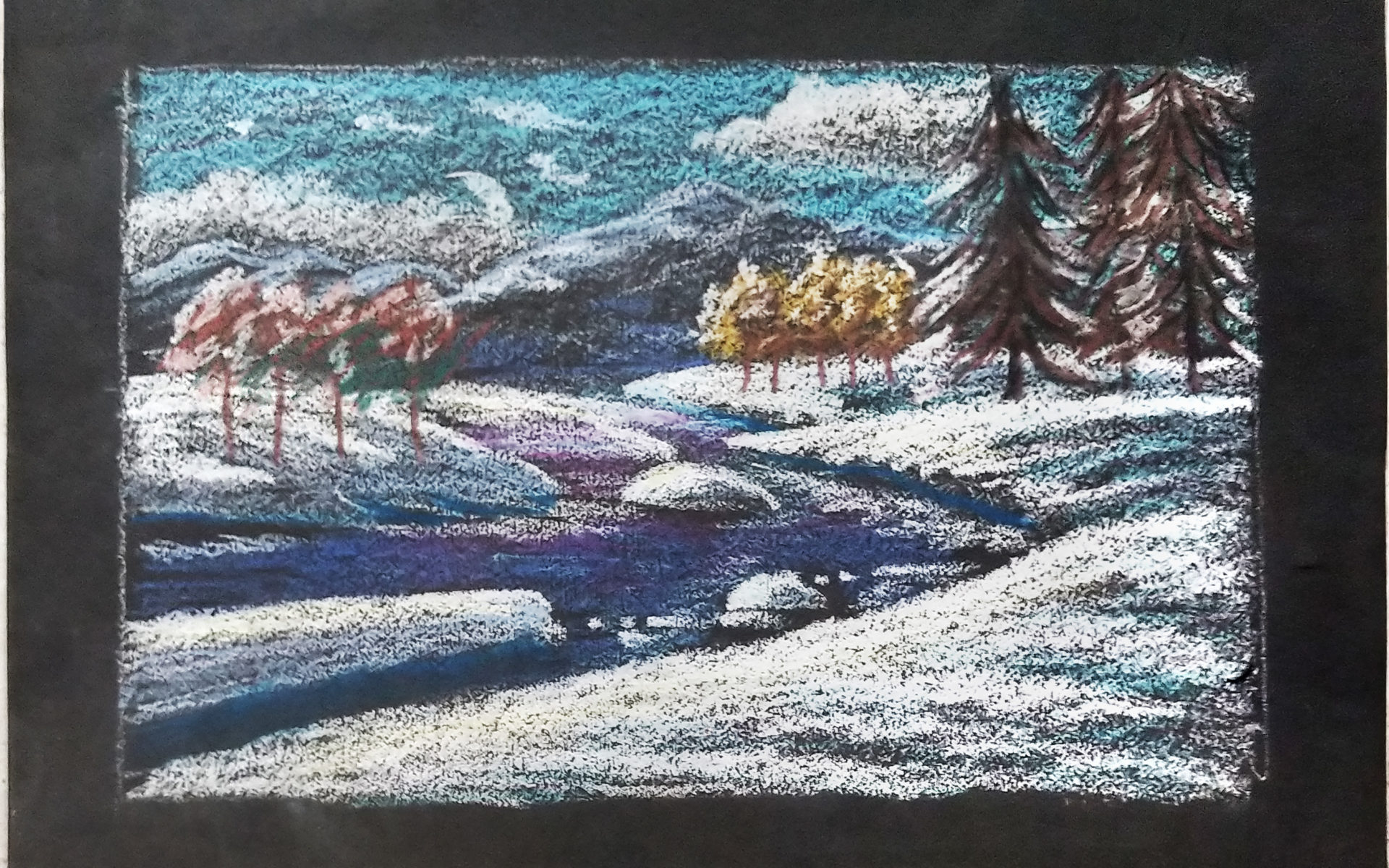 Rirkrit Tiravanija, Will Cotton, and Grimanesa Amorós Exhibit Their Childhood Artworks For Charity
"My Kid Could Do That" is an exhibition by ProjectArt to support youth arts education
The oft-repeated adage criticizing modern art is being turned on its proverbial head this weekend by the arts education non-profit ProjectArt.
"My Kid Could Do That," the group's first ever exhibition, showcases a series of childhood artworks (completed between ages seven and 17) by some of the biggest names in contemporary art. Cecily Brown, Daniel Arsham, Dustin Yellin, Urs Fischer, Olafur Eliasson, Toms Sachs, plus many other luminaries, have contributed to the exhibition.
Will Cotton, known for his paintings of confectionary-filled landscapes, selected a drawing of a house he'd done at age seven found in his mother's collection. "I picked it for two reasons. I had written my name in extra-large writing, showing that I was proud of it—and that authorship mattered. Secondly, I like how it represents the thread of architecture in my work." He recently drove past the house, and noted how accurately he had depicted it at such a young age.
"I'm also dying to see the works of the other artists, and finding out if they were already artistically adept at a young age," Cotton shared before the show.
New-York based artist Dustin Yellin, who creates dramatic sculptures out of thickly layered glass panels, shows three simple pen drawings, or what he calls Untitled (Triptych). In an artist statement, he wryly comments, "My interest in geology has not changed," referring to Sam, the "man who plays in the sand." He also reflects, "Maybe I've since gained hope, and you should too."
Rirkrit Tiravanija, internationally regarded for his socially-engaged conceptual works, picked out a photograph of him and his sister taken by his father in 1968. Seven years of age, he is pictured wearing a pair of Spock ears, which he considers to be his first sculpture.
At just age nine, the Peruvian light sculptor Grimanesa Amorós showed a flair for pastel and incredible technical skill with a piece titled Snowland. Amorós says in an artist statement that growing up in Lima, she'd often fantasize about snow and winter. Her surreal spring-like pink and yellow trees against a frigid snowy landscape reveal her unfamiliarity with the season.
Speaking about art-making as a child, Cotton says, "I remember feeling like it was something that I was good at, and that made me feel good." Many children don't get the chance to be creative—something ProjectArt is on a mission to change by turning public libraries into cultural hubs offering free after-school art classes taught by emerging artists.
"My Kid Could Do That" is on display at Red Bull Arts New York from 10am–7pm on Saturday, April 29, with an artist-led workshop from 1–3pm. A ticketed preview of the exhibition and live auction of 8 contemporary works by the exhibiting artists is held on Friday, April 28, with all proceeds directly supporting ProjectArt's children's programs. 220 W 18th St, New York, NY 10011. www.projectart.org
Next Post