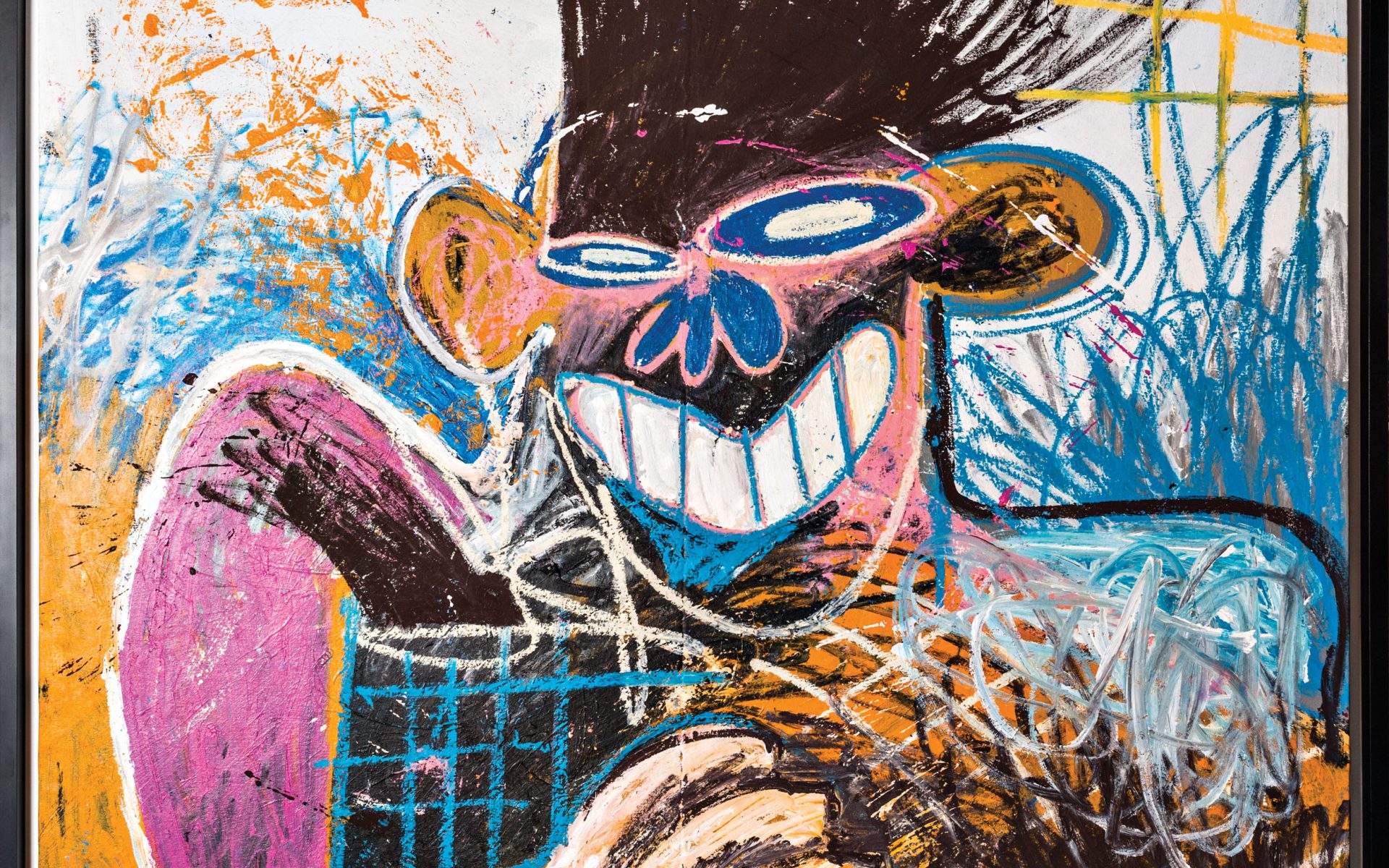 See Why Artist Reginald Sylvester II Is Garnering Critical Raves
With colorful, textured works on view at Jeffrey Deitch's New York gallery, the Brooklyn-based talent is having a moment
Standing in his new Brooklyn studio, Reginald Sylvester II recalls when he first started painting, in 2014. "I was always trying to make these perfect pictures," he explains, adding that the more he thought about them, the more he wanted them to "directly reflect" him. Today, the artist feels his paintings have progressively become more personal and spiritual, as is obvious in the colorful, textured works in progress neatly taped to the white walls. Among them is Thanksgiving Day Parade, a masterful demonstration of the artist's signature combination of abstraction and figuration exploring his religious beliefs, sense of history, and identity.
Recommended: How Artist Nathaniel Mary Quinn Got on the Collector Hot List
Sylvester is currently in a group show at Jeffrey Deitch's New York space, the culmination of a two-year sprint in which his paintings have garnered both critical and commercial attention. Represented by the London gallery Maximillian William, the artist has been busily crisscrossing the globe, starting with a successful European debut titled "Reginald Sylvester II: The Rise and Fall of a People," at Fondazione Stelline in Milan in spring 2017, and followed by a long-running solo exhibition at New York's Lever House, organized by in-demand curator Roya Sachs. 
"A lot of the work is starting out with me bringing in these figures and just trying to abstract them in my own way," Sylvester notes, looking at a near-complete piece titled Tormented. "I thought about wiping out the area where you can tell he has eyes and just letting it breathe," he adds. "Then it isn't just a figure anymore. It's something more."
A version of this article first appeared in print in our 2018 Fall Issue under the headline Hot Pursuits. Subscribe to the magazine.
Next Post