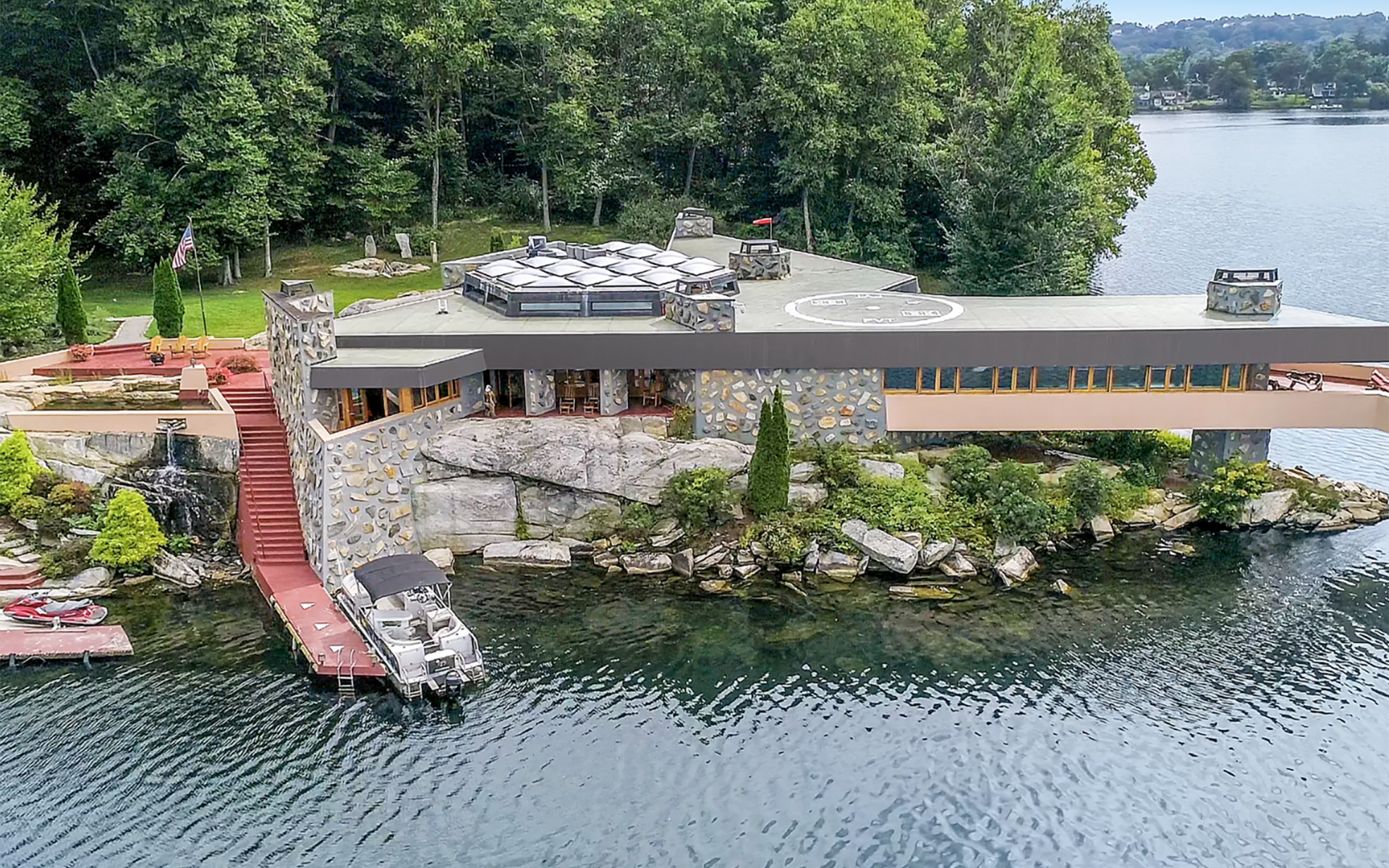 Private Island with Two Frank Lloyd Wright Homes Lists for $12.9 Million
The iconic architect designed two houses that grace a ten-acre island in New York's scenic Hudson Valley
A private island boasting a pair of homes designed by Frank Lloyd Wright has hit the market for $12.9 million.
The listing is not without some controversy, however, as the larger of the homes was built after Wright's death and without his firm's involvement. Wright was reportedly commissioned to build the house for a couple in the early 1950s, but they later realized the costs were prohibitive. So, as an alternative, Wright conceived a 1,200-square-foot cottage for the ten-acre island.
Recommended: Manhattan's Famed Halston House Sells for $18 Million
A few decades and several owners later, Wright's vision for the original 5,000-square-foot house on the island came to life. In the early 2000s, Joseph and Barbara Massaro, the island's then owners, came across Wright's original sketches and blueprints for the larger house. They hired Thomas A. Heinz, an expert in Wright's design, to complete the house, albeit with a few alterations. The Frank Lloyd Wright Foundation, unhappy with tweaks made to some of the designs, refuses to acknowledge the house as part of the celebrated architect's body of work.
The newer four-bedroom house features a helipad on its roof. The original structure is now used as guest cottage. Sitting in the middle of the New York's Lake Mahopac, the estate is only accessible by boat or helicopter.
The property is listed with Margaret Harrington of Douglas Elliman.
Next Post