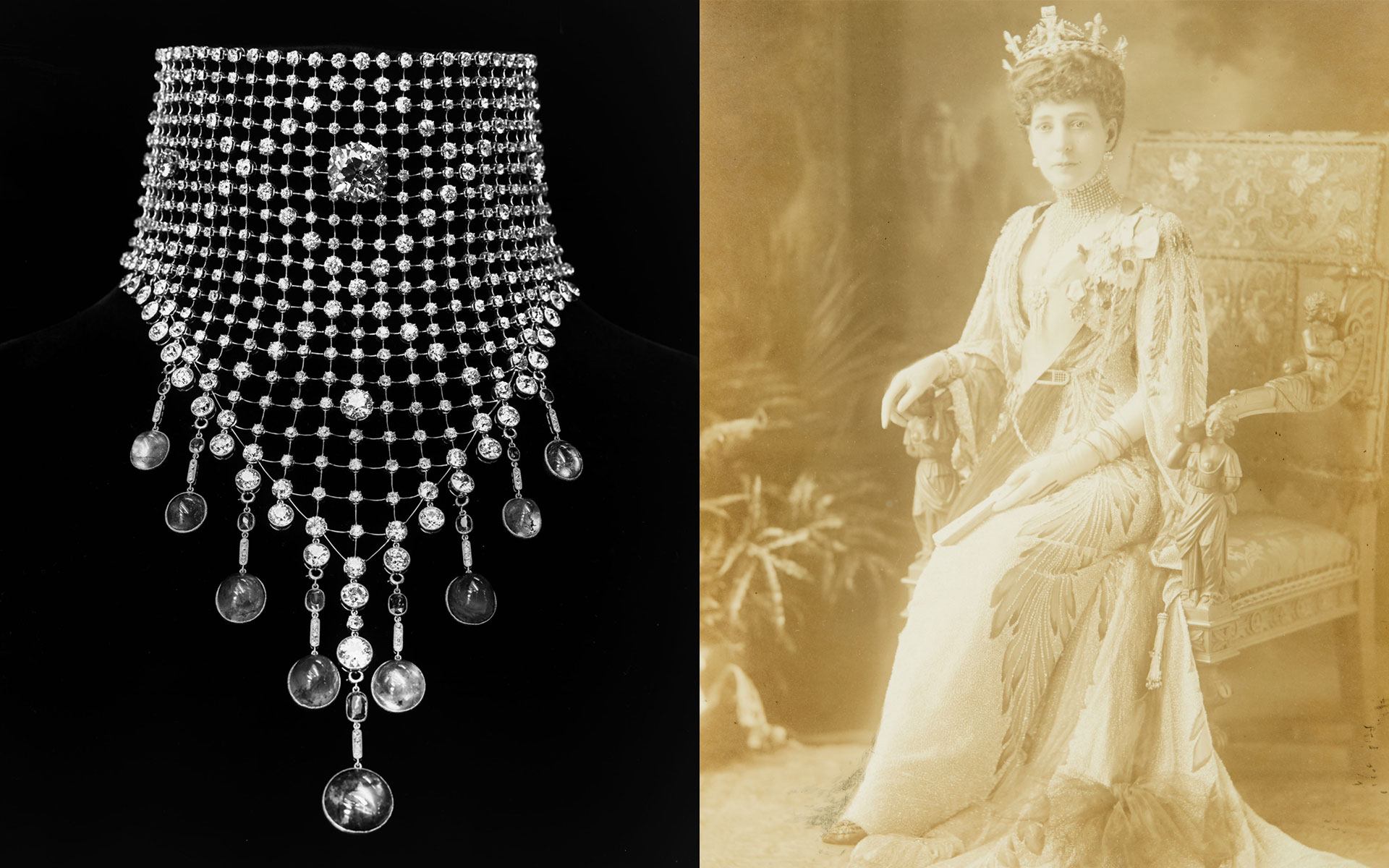 Catherine the Great's Jewelry-Making Descendant Penned the Most Glamorous Family Scrapbook You'll Ever Read
With ties to Greek, Danish, Italian, Belgian, and Yugoslav royalty, Prince Dimitri is an authority on the power of gems and channels this in his namesake house today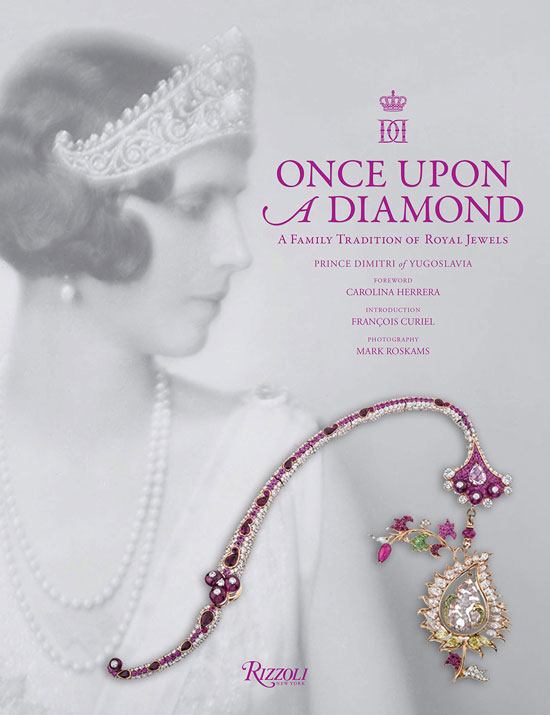 Before even comprehending the vastness of his family's royal pedigree and trove of exquisite jewelry, Prince Dimitri of Yugoslavia possessed a deep chemistry with gems and stones. "As a child, I was interested in anything that sparkled. I couldn't wrap my head around the idea that out of the earth came sand, mud, marble, and every once in a while, a diamond, ruby, emerald or sapphire," he tells Galerie. "For me, it was like magic." Eternally fascinated by everything from his mother and grandmother's own ornaments to those seen in store windows where he grew up in the town of Versailles, Prince Dimitri pursued a career in auction houses and fine jewelry, opening his namesake house in New York in 2007. With Once Upon a Diamond: A Family Tradition of Royal Jewels (Rizzoli), the passionate jeweler, along with author Lavinia Branca Snyder, details his singular lineage for the first time, while also providing a look at his own company's myriad, often bespoke creations.
A descendant or relative of Catherine the Great, Louis XIV, Charlemagne, the Medicis, Empress Sissi of Austria, and Mary, Queen of Scots, among others, Prince Dimitri's family witnessed centuries of social, political, economical, and cultural change, all of which can be traced through the lens of their jewelry. But rather than be a mere coffee table book of glittering society portraits and official court photographs, Prince Dimitri masterfully weaves in less formal moments, plus untold stories, such as the complex schemes several family members conceived to successfully hide Jews during World War II.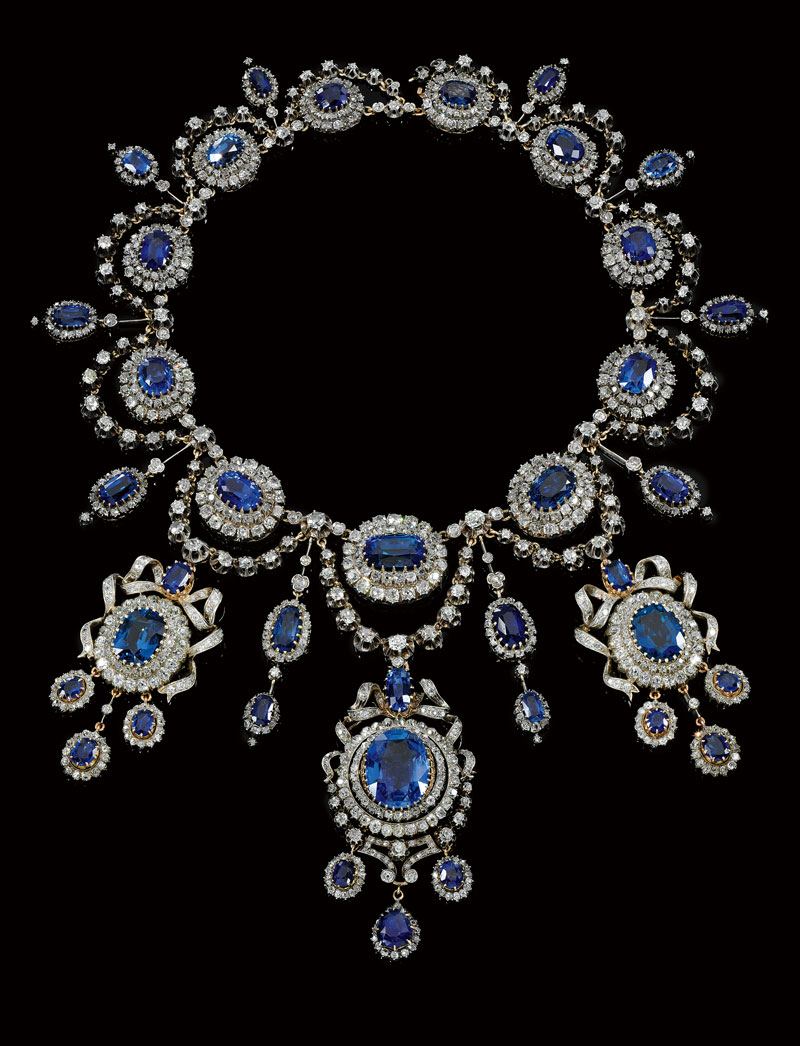 Across eras and regions of leadership, however, what remains abundantly consistent is the sheer magnitude of precious jewelry, whether it be bountiful strands of natural pearls or twinkling tiaras, both of which grace the book's cover. "Jewelry was always a symbol of power. In the old days the sovereign exercised full control, and you had to be able to instantly identify them, which is why Catherine the Great, for instance, created a diamond fund and had an extraordinary amount of jewelry," says Prince Dimitri, noting that Russian jewels were the most opulent and sumptuous of them all. "It was really a form of marketing to show this image of prestige and convey this sense of elegance. Additionally it showed the sovereign was also a patron of the arts."
Beyond visual impact, jewelry also served an important practical purpose. "It was like insurance. If anything happened, and there was always something that happened, whether there was a revolution, or you were attacked by another country that plundered you, the easiest thing to take with you was the jewelry," Prince Dimitri adds. "So, you always kept that close in case you had to run away in the middle of the night."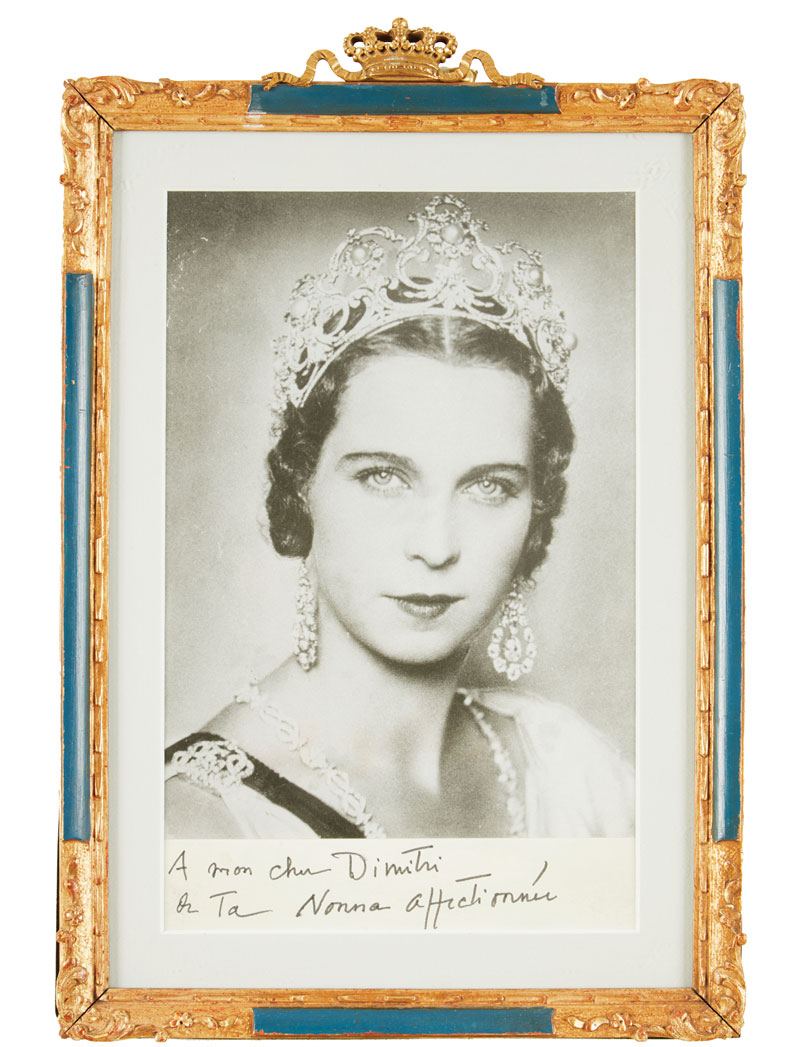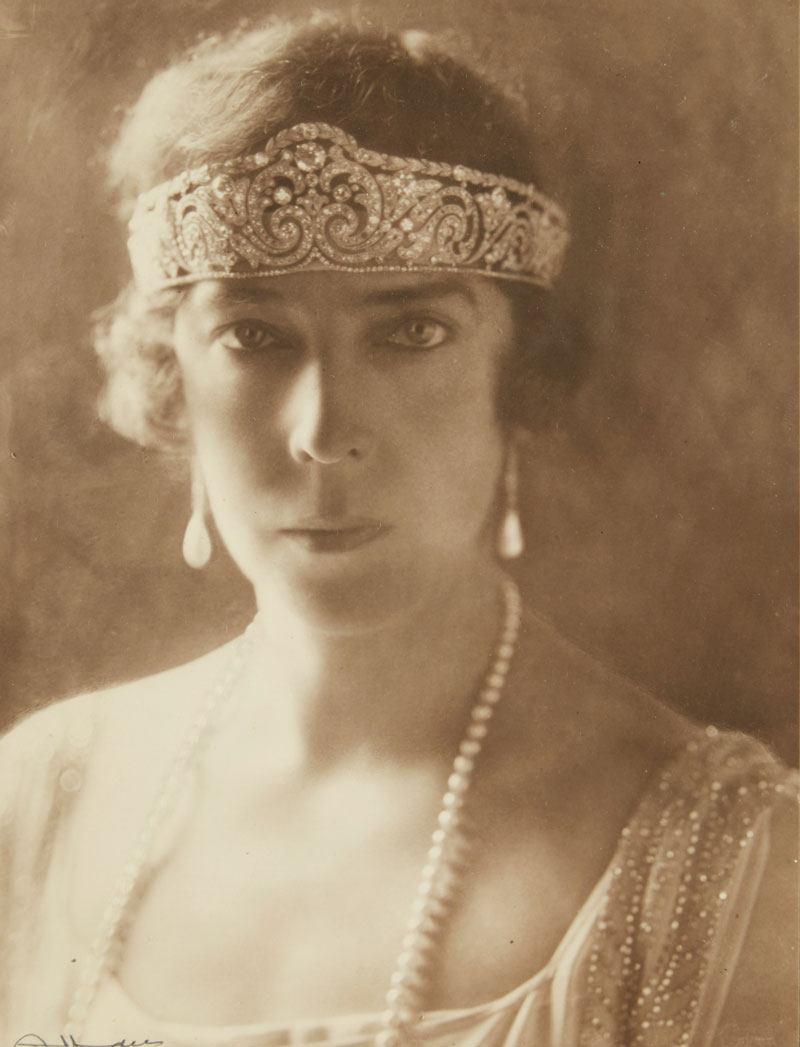 While many of his family's jaw-dropping jewels are now world renowned, having been housed in museum collections or still worn by royals today, one of the book's most unique features is a never-before-published watercolored inventory notebook of the more modest, everyday jewels belonging to Grand Duchess Elena Vladimirovna (later Princess of Greece), Prince Dimitri's great-grandmother, before she was married. This accompanies the Grand Duchess' personal photo albums that provide an intimate look into pre-revolutionary life of the Russian imperial family and their friends.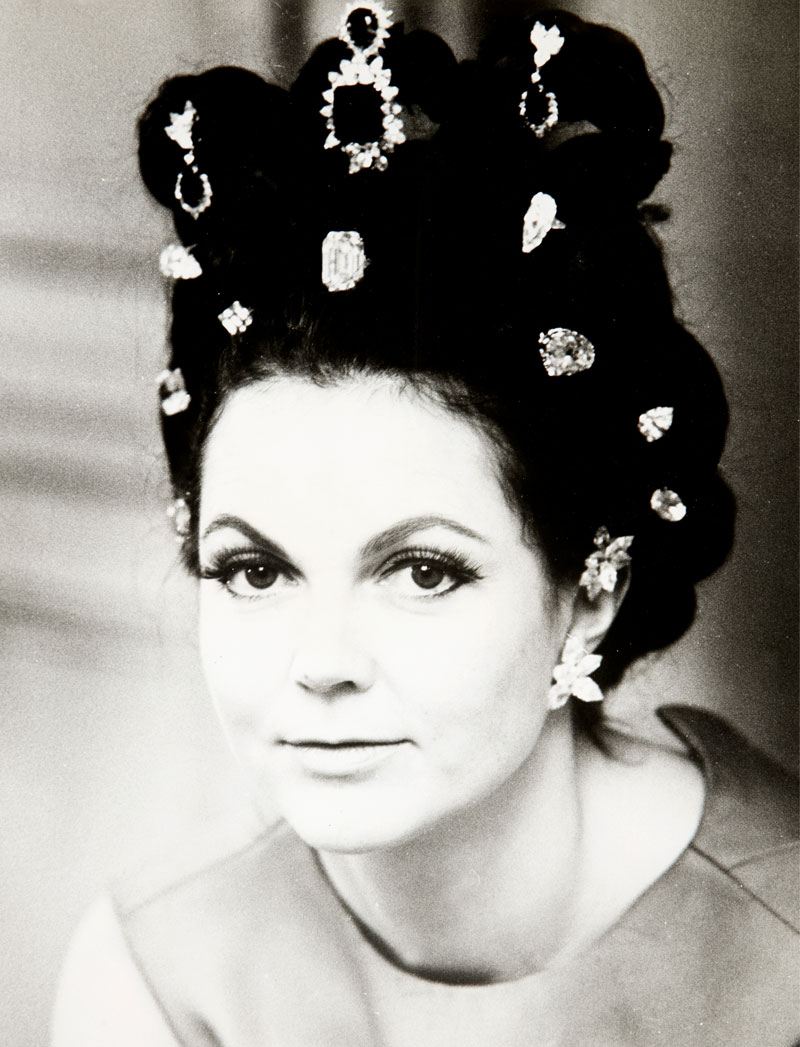 As far as the extent to which his family's unparalleled jewels have influenced his house's own designs, Prince Dimitri says it's much more about being inspired by the stones he encounters. In the spirit of jewelers like Louis Cartier, Prince Dimitri is particularly enamored by the colors, patterns, and exoticism of Eastern jewelry and decorative arts. Paisley, for example, has been one of his favored motifs since the company's inception and currently features in his The New Look of Glamour collection. Calling it "very underutilized in jewelry," with the exception of some Cartier and Van Cleef & Arpels examples, Prince Dimitri is intrigued by paisley's conflicting origin story (sources claim it stemmed from both India and Iran).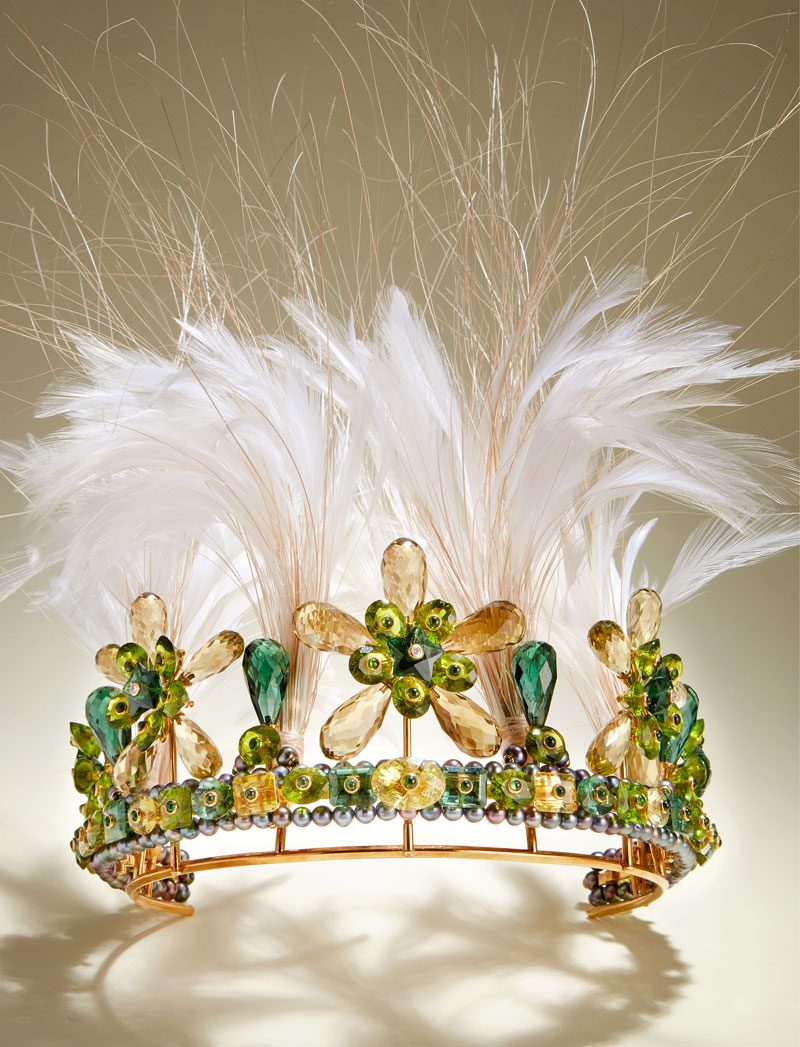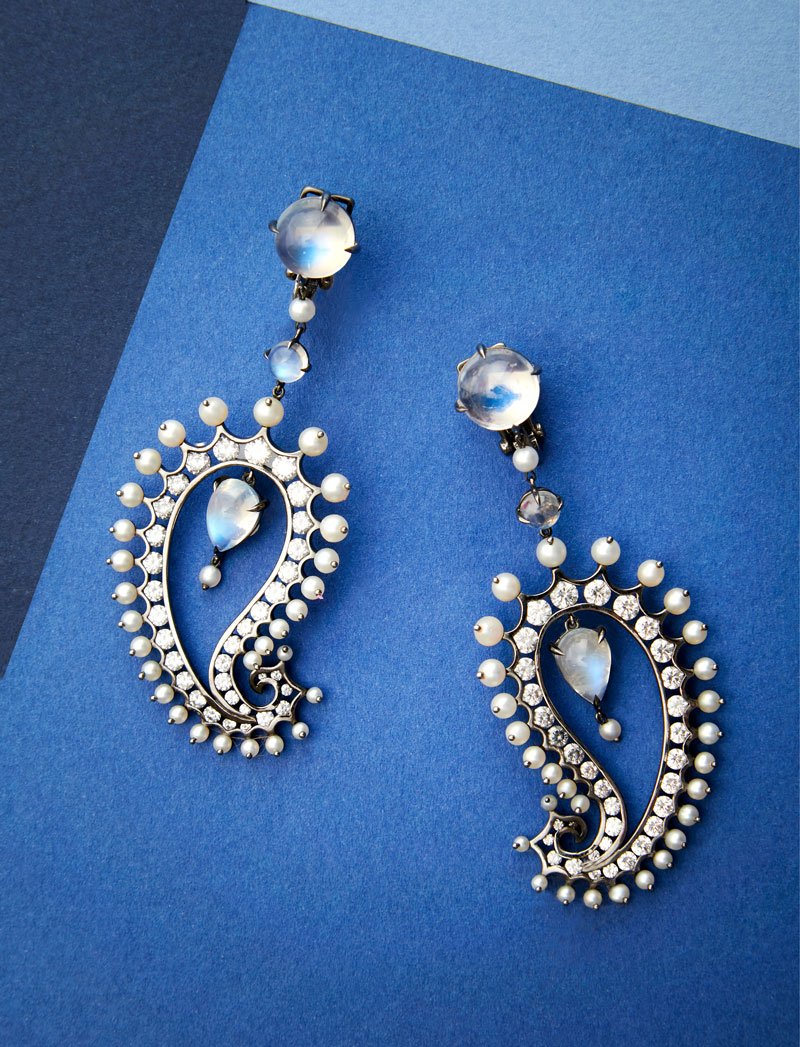 Islamic motifs are also of great interest to Prince Dimitri who designed several pieces to resemble the pointed tops of mosques. Other influences range from medieval Maltese crosses and Grecian Dodecahedrons to Maasai jewelry and West Africa's Ashanti tribe. Like these sources of inspiration, materials, too, run the gamut. Diamonds, pearls, precious gems, and underappreciated minerals like moonstone are combined with leather, rubber, wood, and Damascus steel, an extremely hard material that visually evokes a wood grain and is used in weaponry.
As for his typical client, Prince Dimitri says his jewelry, largely comprised of custom commissions, is "for people who've seen it all and who want something different." Equally novel and enticing, his book has undoubtedly followed the same exacting criteria.
Next Post