An Edwardian home once owned by none other than the future King of England has hit the market for £4.95 million (about $6.6 million), with Knight Frank. Christened Brimptsmead Estate, Prince Charles's erstwhile retreat dates to 1906 and is set within the picturesque Dartmoor National Park, an area known for its rivers stocked with wild brown trout and salmon. The fishing is so good, in fact, that although the Prince of Wales unloaded the woodland property in 1993, he retains the right to fish on the grounds—provided he gives the current owner 24 hours' notice before dropping by.
Clad in pink granite with a red-tile roof, the six-bedroom main house has been thoroughly updated by the current owners, who modernized the interiors but retained all of the period charm. Among the highlights are polished granite floors, hand-crafted window mullions, turrets, and custom oak paneling—not to mention a full ballroom. (It is a formal royal dwelling, after all.)
Best of all, the nine-acre estate also comes with a variety of auxiliary buildings, including a pair of adorable cottages, a six-car garage topped by a "party barn," and paddocks—plus gardens with towering mature trees. All in all, it's a true royal respite. See more photos below.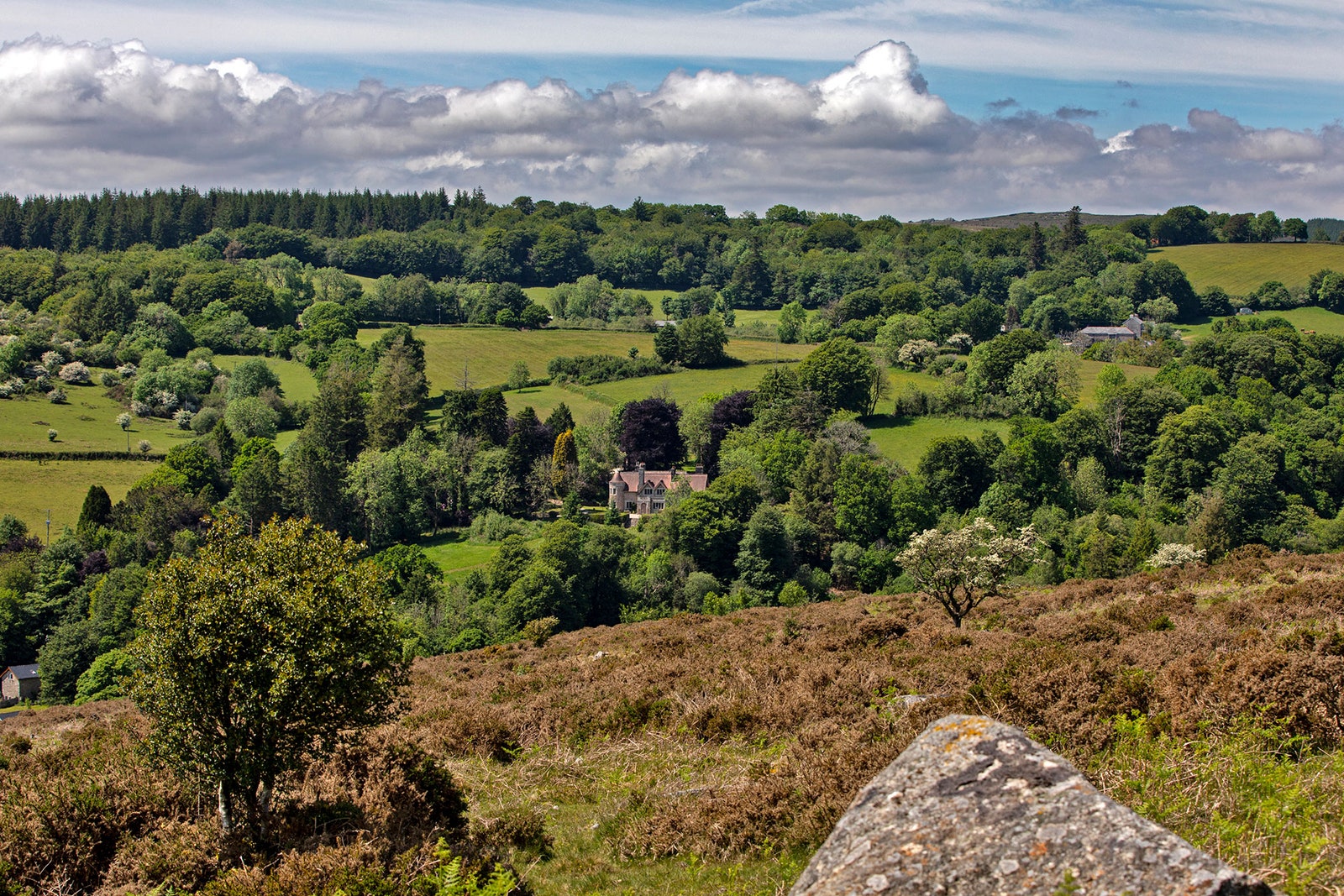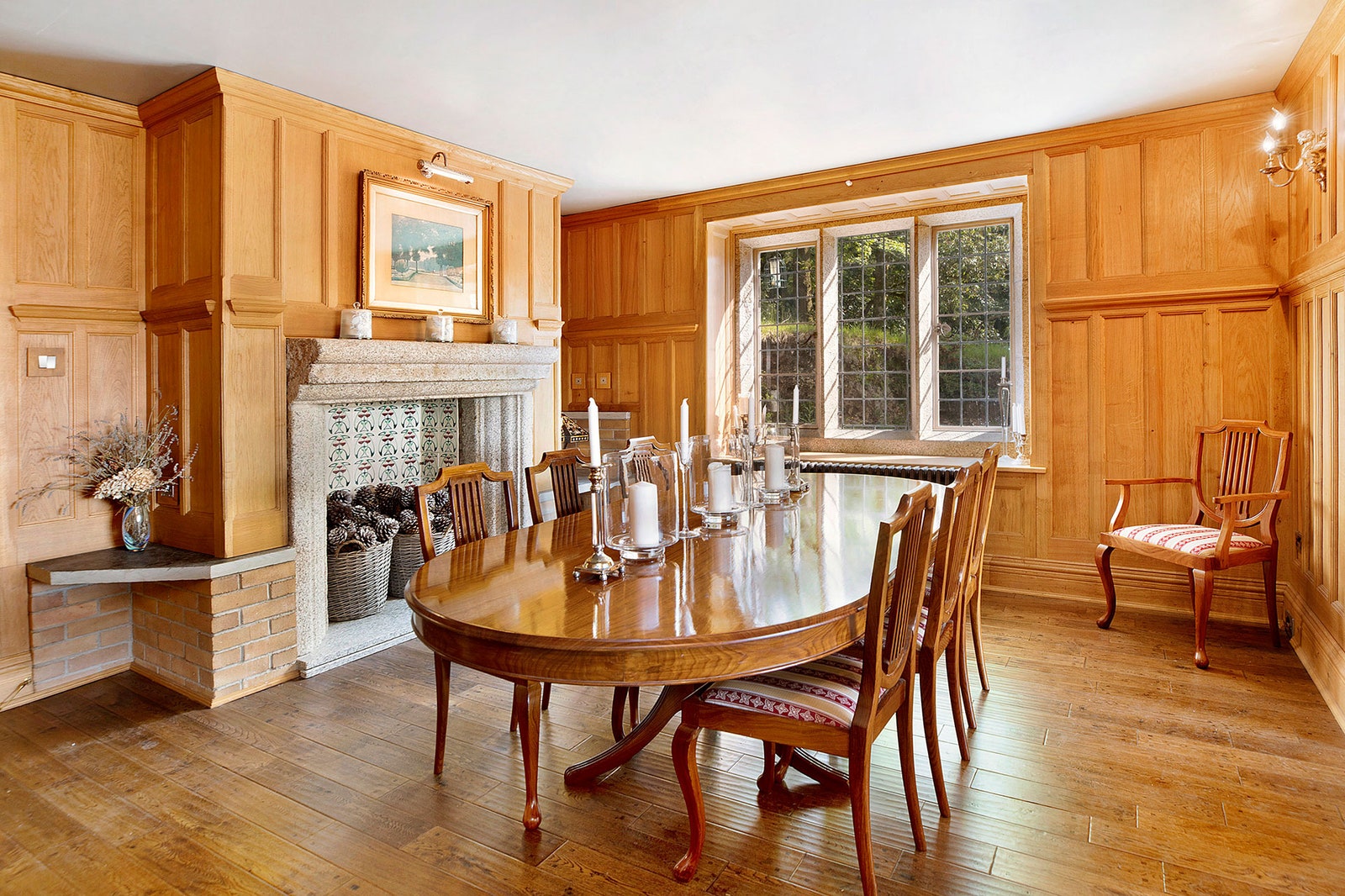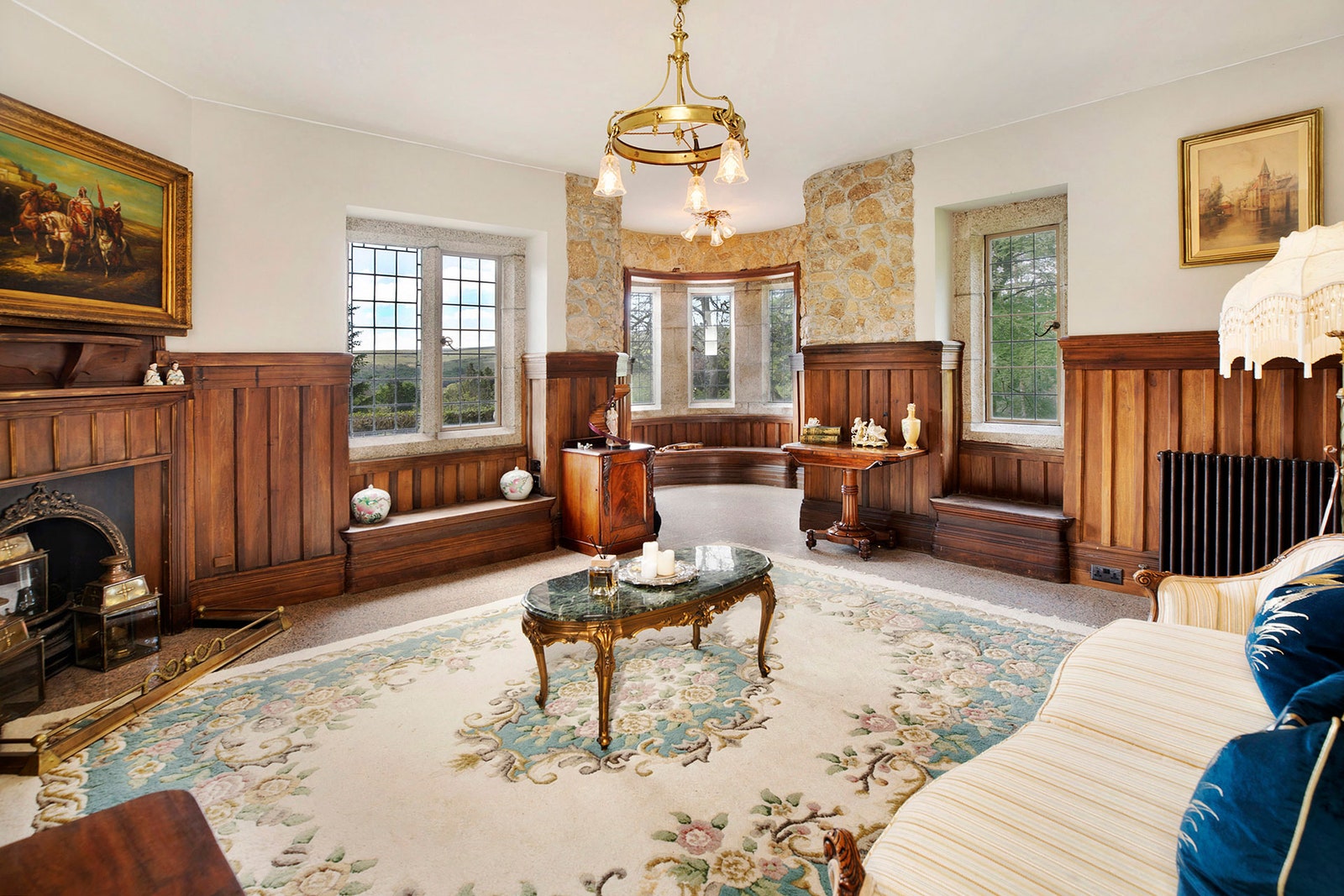 Next Post