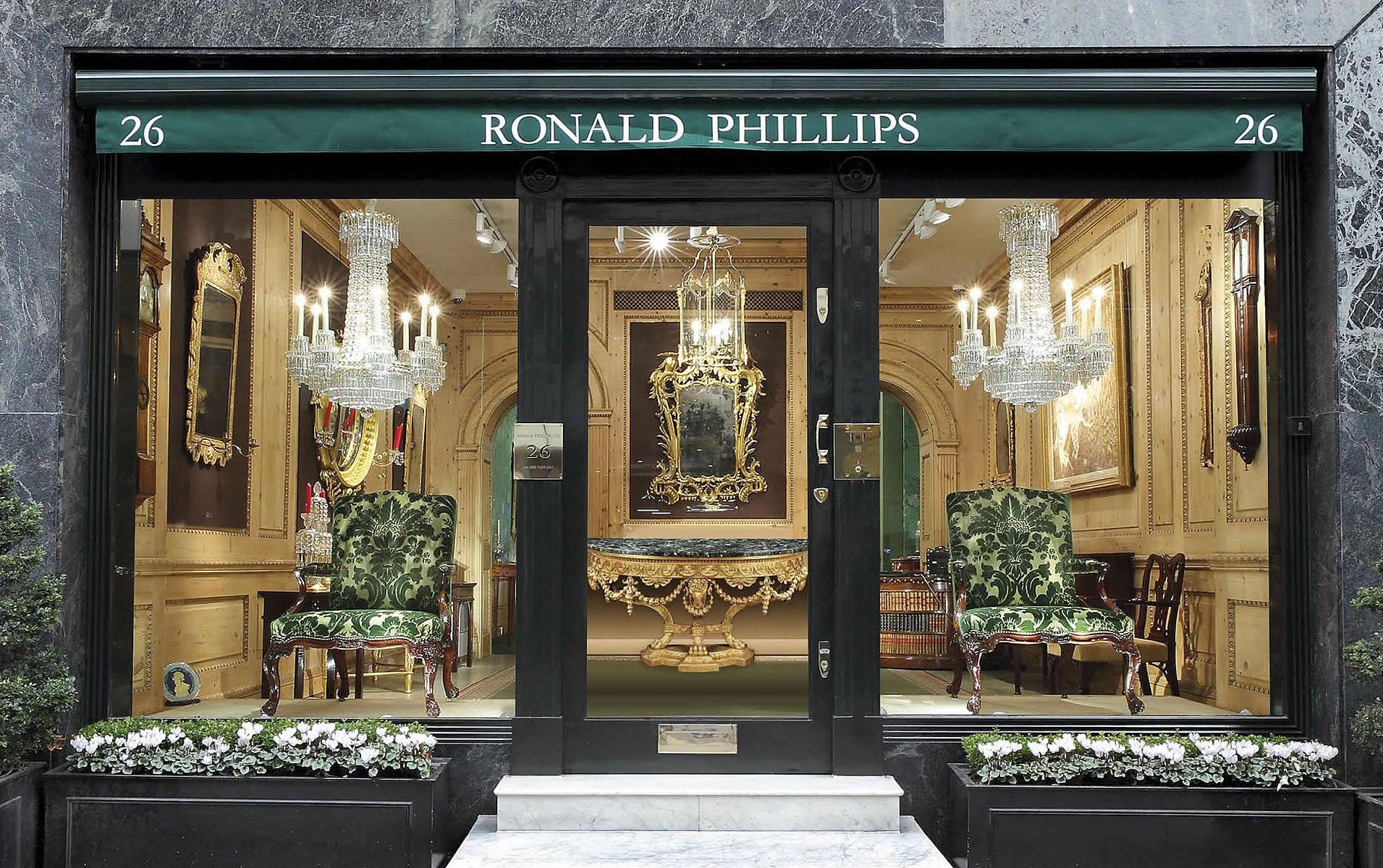 Rare Pieces by Thomas Chippendale Go on Offer at Masterpiece London
The must-attend London art and antiques fair celebrates Chippendale 300 to commemorate the master British cabinet-maker
No jaunt to the British capital for the season would be complete without the acquisition of some new treasure, and Masterpiece London (June 28–July 4) may be just the place to find it.
Held on the grounds of Sir Christopher Wren's Royal Hospital Chelsea, the fair's ninth edition features 160 international exhibitors offering stunning works of fine art, furniture, design, and jewelry, from antiquity to the present.
One of this year's highlights is a celebration of Thomas Chippendale's 300th anniversary by London dealer Ronald Phillips. Thomas Chippendale (1718–79) is without question Britain's greatest cabinet-maker. He worked in a range of styles, from whimsical Rococo and Chinese in his early career, to Gothic and Neoclassical style later on.
"The drawing, design, quality, and choice of woods were all superior than his peers on the whole. Also, all his pieces vary a little. He never made exactly the same item for two clients. Each piece was given a little twist," Simon Phillips tells Galerie, who has run his father's gallery since the 1990s.
Visitors to the booth will find some 30 to 40 incredibly rare pieces on offer. "Making the selection was not difficult as there as there are so few pieces by Chippendale or attributed to Chippendale on the market. We have been buying these pieces and storing them for about twelve years—we must be mad," Phillips quips.
Chippendale 300, the worldwide series of events to commemorate the designer, is slated to be a serious boost for the English furniture world and the market is anticipated to be strong. Other participating venues of include Dumfries House, Harwood House in the U.K, and the Metropolitan Museum of Art in New York.
Even His Royal Highness the Prince of Wales weighed in on the celebration: "Chippendale was one of those rare individuals whose talents transcend both time and place; he not only achieved international renown in his own lifetime, but he created an artistic legacy which endures to the present day."
HRH has a direct interest in Chippendale. Several years ago, he spearheaded a renovation of Dumfries House, one of the most significant historical properties in the Commonwealth, that contained a world-class collection of some 50 pieces by the designer. Risking a sale and dispersal, one of HRH's foundations pledged a $40-million loan, allied with $50 million raised from other sources, to save the house and collection.
Ronald Phillips's Bruton Street gallery will also be showcasing an exhibition of Chippendale furniture to coincide with the fair. Also of note at Masterpiece is a joint exhibition by New York rare-books dealer Daniel Crouch and medieval-art specialist Les Enluminures of Paris and New York, inviting visitors to reflect on the concept of time, something the current pace of life rarely allows.
Next Post