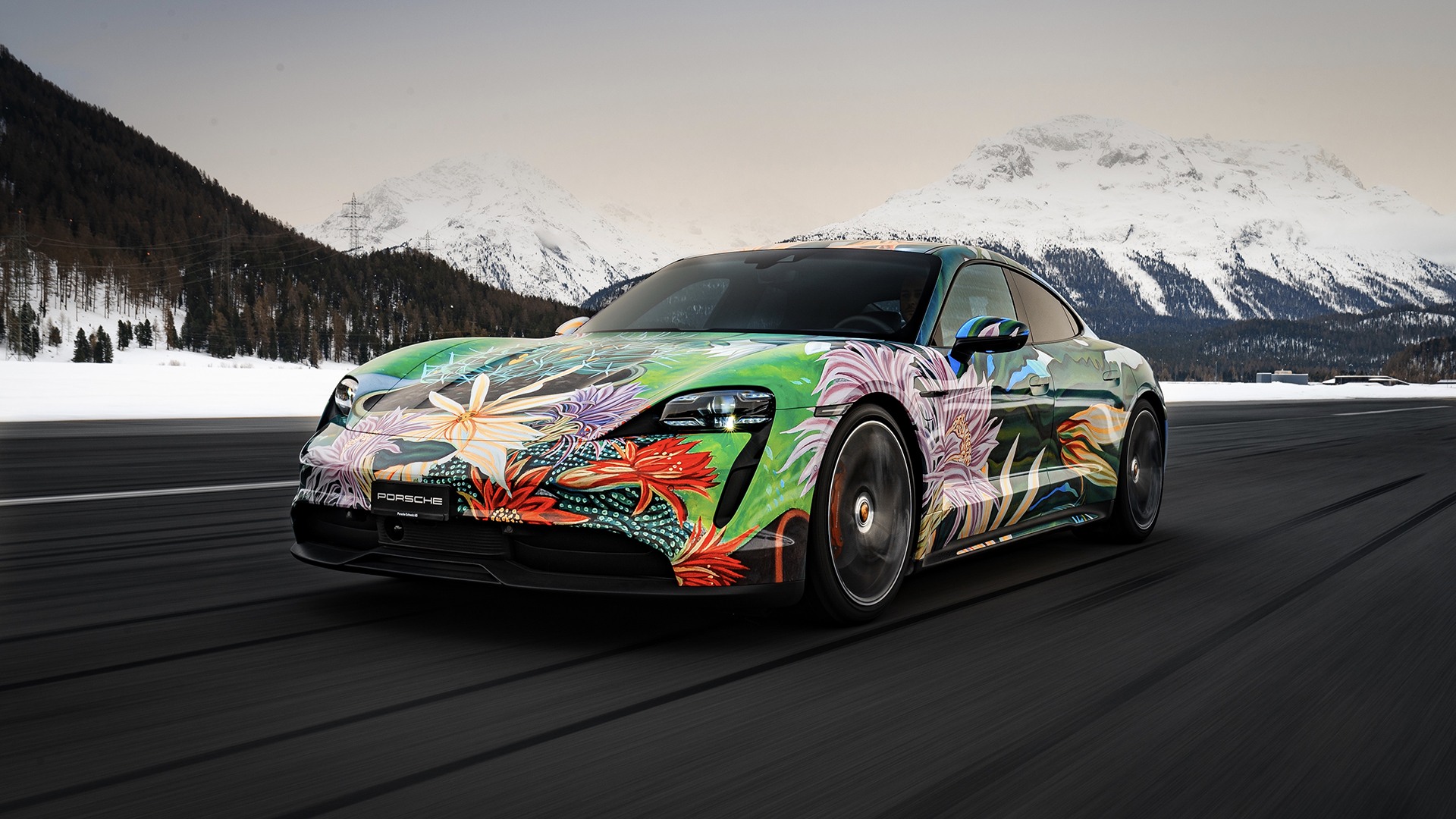 Porsche Unveils a Striking Art Car Created by Richard Phillips
The dazzling transformation of the Porsche Taycan 4S will be auctioned at Sotheby's RM in April with proceeds benefiting cultural workers hit by the pandemic
Art cars are the exciting result of automotive prowess and artistic ingenuity coming together. Andy Warhol, John Baldessari, Jenny Holzer, Keith Haring are just a few of the artists who have been tapped to transform their creative vision into a drivable work of art. 
Now, American artist Richard Phillips has teamed up with the Porsche Switzerland to create a showstopping new look for the Porsche Taycan Artcar. Just unveiled, the vibrant creation is due to hit the block at RM Sotheby's from April 6-13, with all the proceeds being donated to the nonprofit organization Suisseculture Social to support the Swiss cultural sector in the wake of the pandemic.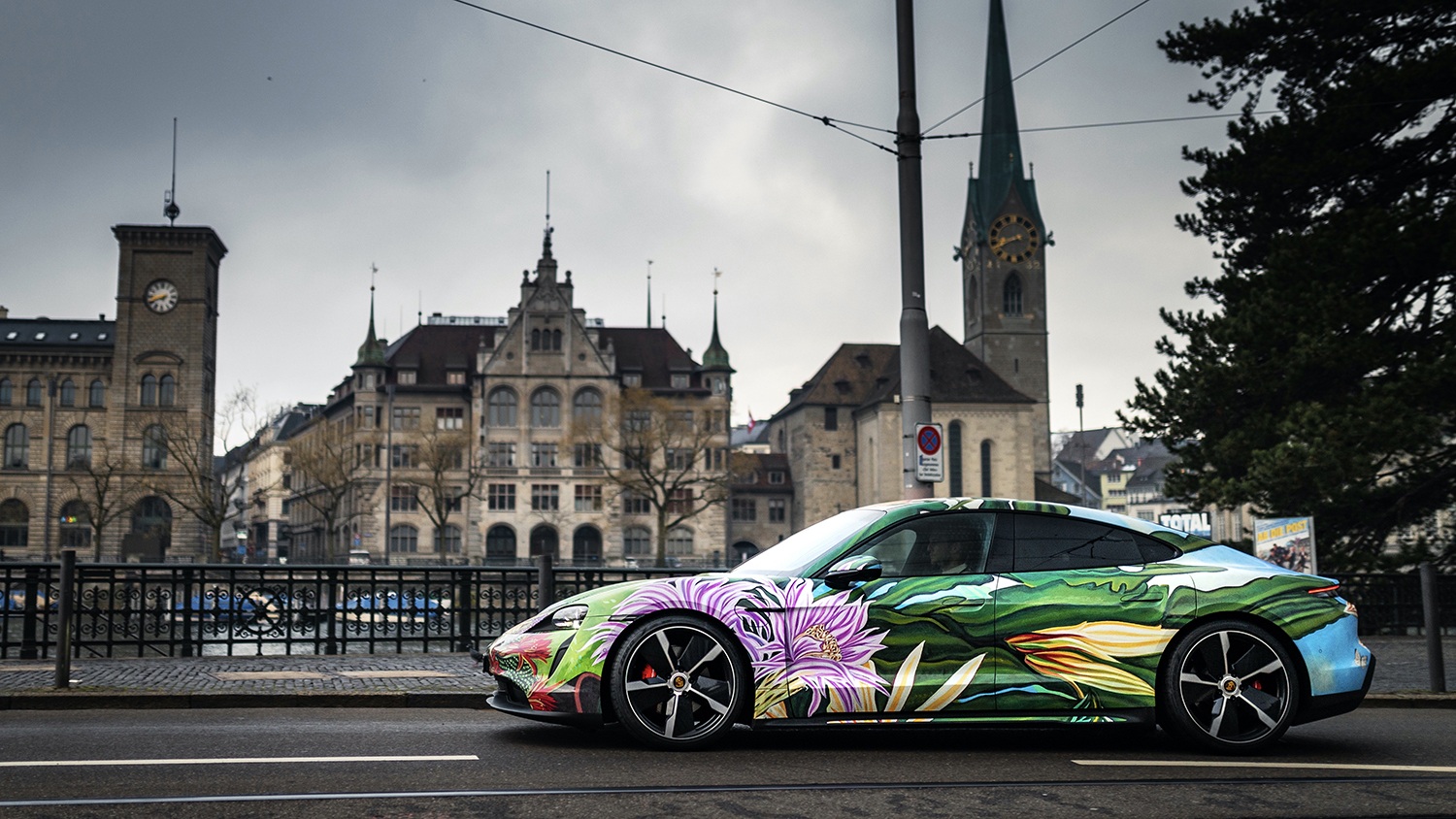 Using the fully-electric Porsche Taycan 4S as his canvas, Phillips (who is represented by Gagosian) selected his 2010 Queen of the Night, a riot of color and flowers reminiscent of a tropical paradise, to alter the bodywork. The painting was inspired by Swiss landscape painter Adolf Dietrich, who Phillips came across when visiting the Kronenhalle in Zurich some years ago. The car was created live as part of a campaign last December in the Leuehof pop-up restaurant on Zurich's Bahnhofstrasse. The vehicle has also been customized with illuminated door sill panels inscribed with the title of the work, while projectors illuminate the artist's signature when the door opens. The flower blossoms wrap completely around the bumper.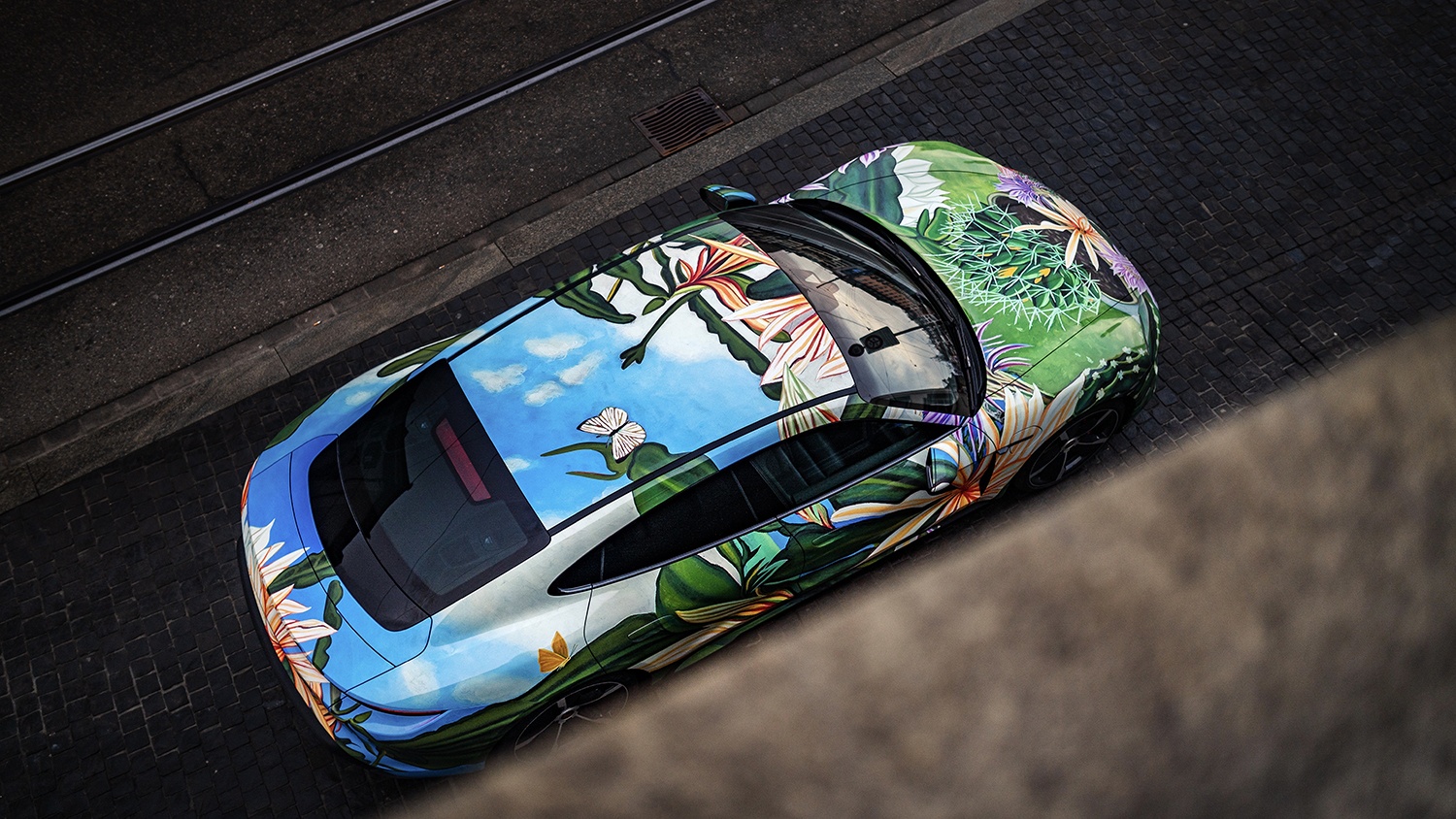 "Conceptually, my Queen of the Night livery takes into consideration that the design of the Taycan is an instant icon of electric mobility and speed," explains the artist and Porsche aficionado, who also created art for a 911 RSR in 2019. "Its lines and form are that of the artists and designers at Porsche who strove to communicate this feeling at first sight. I greatly respect this objective. The choice work with my Dietrich-inspired painting was to reference the natural environment with its beauty and composition reimagined in concert with the sweeping gestures of the car." 
"The Taycan represents a new chapter in the company's history," says Michael Glinski, CEO of Porsche Schweiz AG. "We wanted to capture this achievement by working together with a leading artist. The result reflects the guiding principles of sustainability and electromobility and of course also places a strong focus on nature in Switzerland."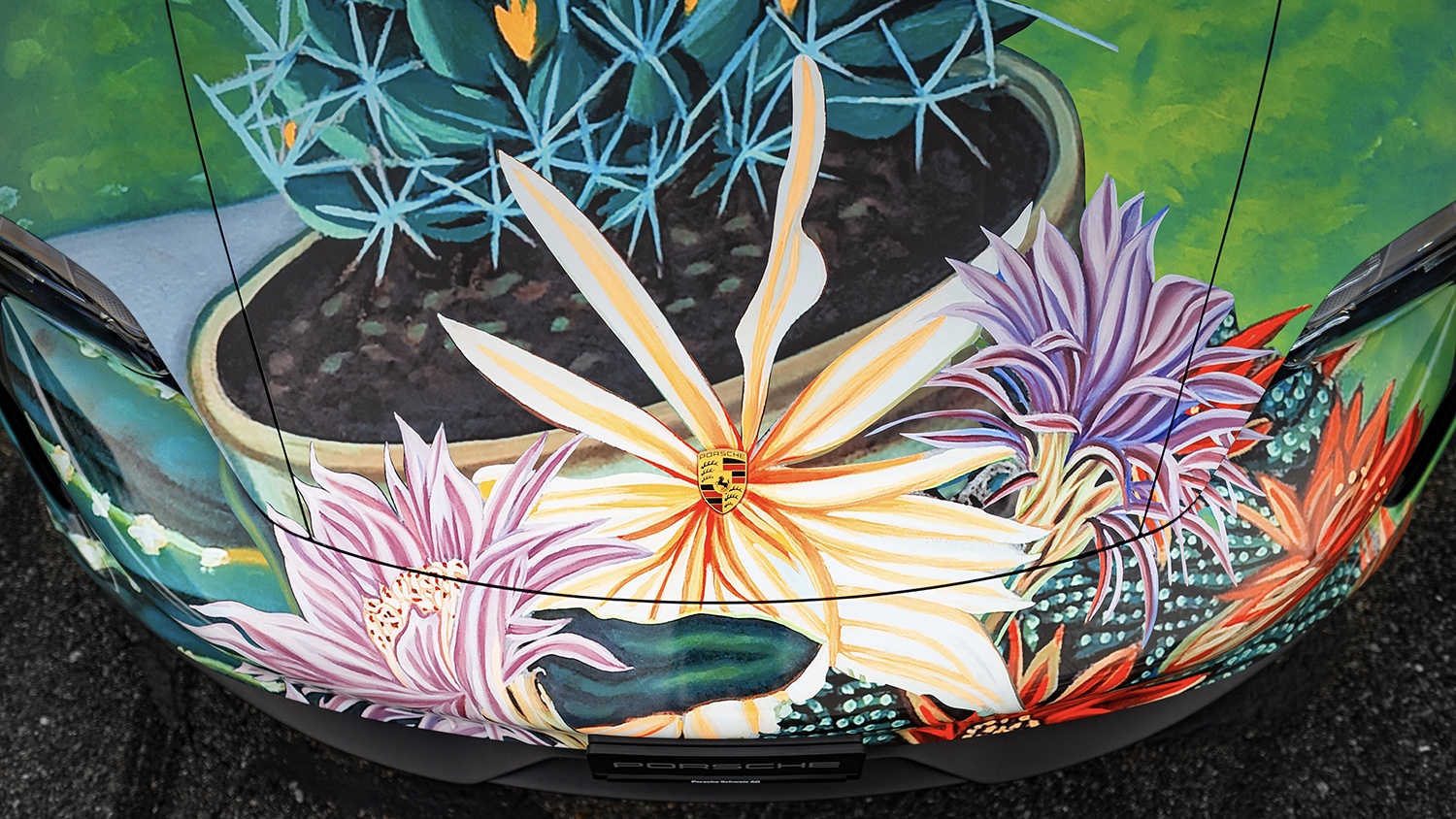 While the sale is open to American bidders, the car is made to meet European technical and safety requirements and therefore can't be registered in the United States. After the auction, it will be on display at the Porsche Centre Zug and will be handed over to the highest bidder, hopefully heralding some relief for the artists and cultural workers.
Next Post