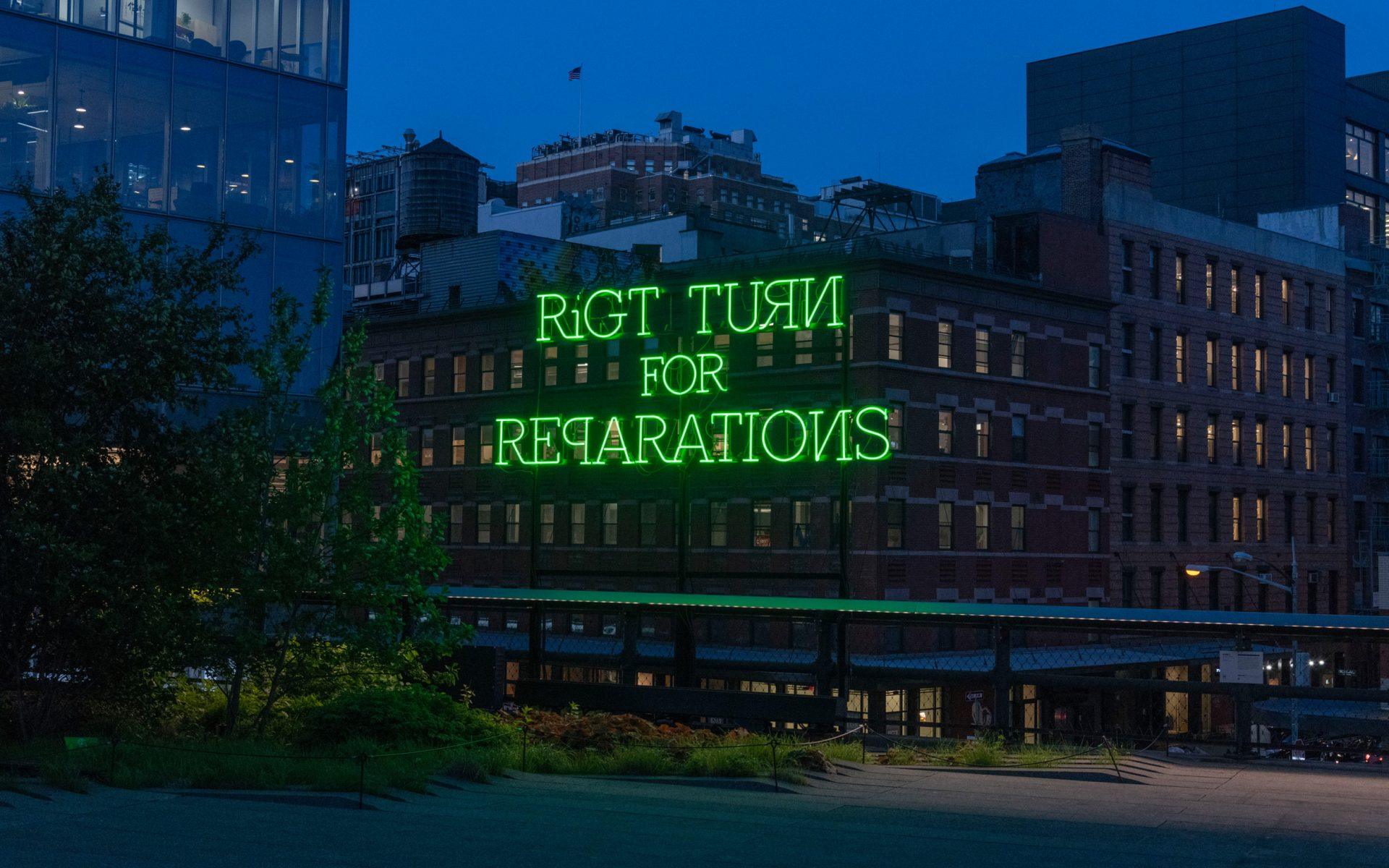 Visionary Artist Pope.L Mounts 3 Exhibitions Across New York City
This fall, the artist's installations and performance pieces can be seen at the Public Art Fund, MoMA, and Whitney
It's not often that an artist can claim three major institutional exhibitions taking place simultaneously in one city, but that's exactly what's happening for Pope.L, a visionary African-American artist whose provocative performances and interventions in public spaces have been shaking up the status quo for the past four decades.
First up is "Conquest," a project with New York's Public Art Fund, where over a hundred people take part in one of the artist's iconic "crawls," a radical act where participants drag their body across city streets on September 21.
Then, kicking off on October 21, the Museum of Modern Art will host an exhibition focusing on 13 of Pope.L's most career-defining works, including ATM Piece (1997) and Eating the Wall Street Journal (2002), a performance where he chewed on a stack of newspapers to challenge society's obsession with wealth and power.
On October 10, at the Whitney Museum of American Art, Pope.L will unveil Choir, a continuously flowing fountain system where the sound of water being funneled through copper pipes into a massive tank will be mixed with historical audio recordings and amplified beyond the gallery in a powerfully immersive experience. "Pope.L's longtime investigation of materials, identity, and society has deep resonance with the challenges that the U.S. faces now," says Whitney curator Christopher Lew. "He is at the top of his game, making some of the most incisive and powerful work of the moment."
Recommended: Architect I.M. Pei's Personal Art Collection Heads to Auction
A version of this article first appeared in print in our 2019 Fall Issue in the section "The Artful Life." Subscribe to the magazine.
Next Post