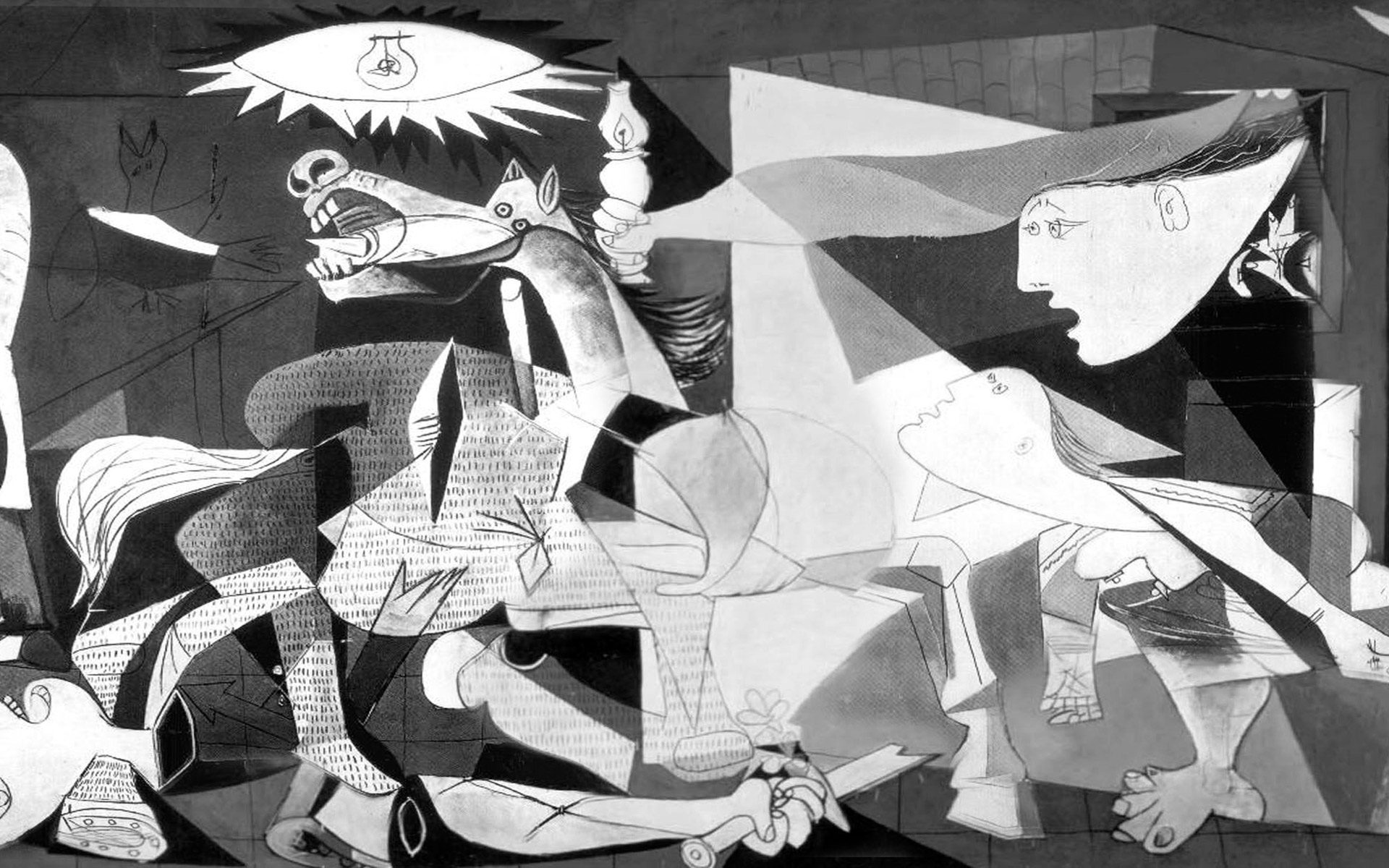 Picasso's Anti-War Painting 'Guernica' Celebrates 80 Years in Madrid
The Reina Sofia museum shows Pablo Picasso's path to Guernica
A major new exhibition at the Reina Sofia in Madrid, "Pity and Terror: Picasso's Path to Guernica," which runs through the summer, focuses on the artistic period around Picasso's most famous anti-war painting, Guernica, and includes a number of rare loans from the Museum of Modern Art in New York, Fondation Beyeler in Basel, Centre Georges Pompidou in Paris, and many private collections.
Guernica refers to the name of a Basque town near Bilbao that was bombed by the German Luftwaffe 80 years ago on April 26, 1937. At the time, the Germans were supporting dictator Generalissimo Francisco Franco in the Spanish Civil War. The now-infamous blitzkrieg was considered particularly horrific because of the way it targeted civilians opposing the regime. The attack was the Nazis' first attempt at terror bombing civilians, a tactic they would go on to use in World War II.
After seeing images in the newspaper, Picasso, who was living in France, immediately began working on the huge 25- by 12-foot mural, altering a painting he was already working on for the Paris World Fair. The startling, brutal painting that resulted features a screaming, attenuated horse, a shocked bull, trapped townspeople, and a distraught mother holding her  injured child—all under the harsh glow of a single light bulb.
It is considered Picasso's most overt political work—and has become a universal symbol of protest against war. After its first display at the 1937 Paris World Fair, it was entrusted to the Museum of Modern Art in New York with instructions from the artist—the canvas belonged to the Spanish people, and would only be given back when the country "enjoyed public liberties and democratic institutions." Ironically, while in the U.S. for safekeeping, the work made headlines when artist Tony Shafrazi, now a prominent New York art dealer, spray-painted "KILL LIES ALL" as an act of protest against the Vietnam war in 1974. The damage was immediately and successfully removed.
Other works on show at the Reina Sofia exhibition include Monument to the Spaniards Who Died in France,1946–1947, and a number of striking portraits—most of which are depicted in a dark or acrid hue. The late 1920s through the mid-forties is a period in Picasso's oeuvre that is rarely highlighted, and according the curators, one of radical change in the artist's style.
The exhibition is on view at the Reina Sofia through September 4, 2017.
Next Post