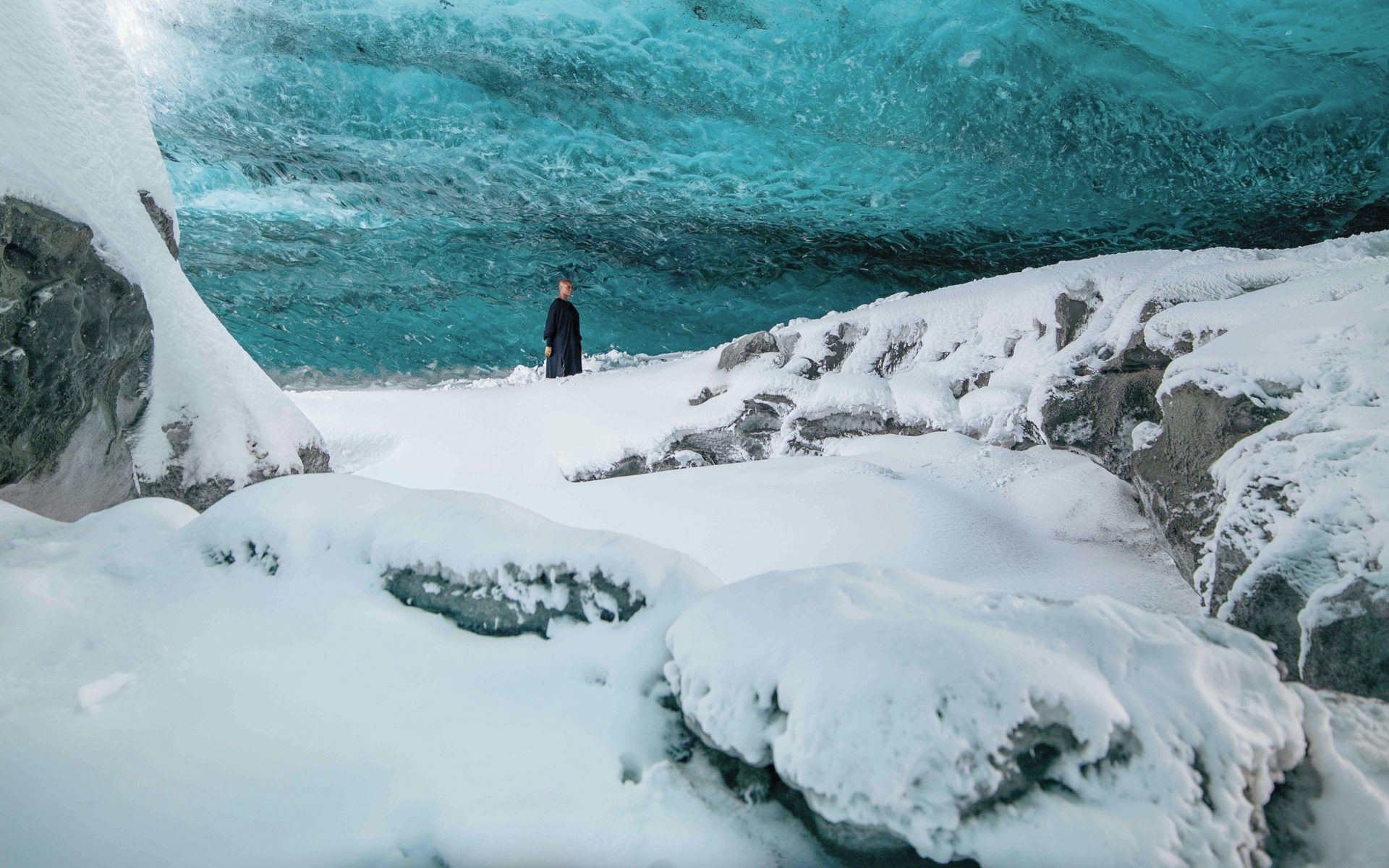 How Major Luxury Brands Are Fostering Creativity Through Cutting-Edge Programs
Hermès, Rolls-Royce, Rolex, BMW, and Audemars Piguet are investing in groundbreaking arts initiatives
Fondation d'entreprise Hermès
With 200 years of artisan history, Hermès has cultivated a number of art initiatives that build on its legacy of encouraging the next generation of craftspeople. That commitment is realized through the Fondation d'entreprise Hermès, which includes nine programs that support everything from performing arts to photography, as well as residencies at Hermès workshops and exhibition spaces for contemporary art around the globe.
Not to be missed is this October's solo exhibition in Saint-Louis-lès-Bitche, France, by artist and Cristallerie Saint-Louis creative director Patrick Neu, entitled "Manège (Carousel)," featuring a sculptural merry-go-round with horses crafted from crystal, many aloft around an ethereal chandelier. French artists Guillaume Poulain and Chloé Quenum, alongside Taiwan's Yuhsin U Chang, were granted entrée into the storied maison's workshops to create new pieces from silk, leather, silver, and other materials.
"Hermès is a house with a profoundly humanist culture," said Olivier Fournier, president of the Fondation d'entreprise Hermès, in a statement. "We share a deep belief in the combined, augmented power of human creativity and expertise as a source of happiness and fulfillment, both for those who make or act, and those who receive."
Rolls-Royce Muse
This October, the revered automaker launched Muse, an art program that rewards creatives who work with moving images, particularly in the fantastical and futurist realms of virtual reality, augmented reality, artificial intelligence, and digital art. The first Muse recipients, to be announced in 2021, will be in noteworthy company—the previously established Rolls-Royce Art Programme has endowed such cultural phenoms as British photographer Dan Holdsworth, visual artist Pipilotti Rist, Chinese filmmaker Yang Fudong, and installation artist Isaac Julien. "Artists are commissioned to create work that shares our vision for pushing technical and conceptual boundaries," says Jessica Persson Conway, Rolls-Royce Motor Cars' manager of the Art Programme and philanthropy. "We provide the resources to make unique statements and elevate their work beyond the imaginable." 
Rolex Mentor & Protégé Arts Initiative 
For close to two decades, Rolex has nurtured up-and-coming artists by giving them unprecedented access to icons in the fields of art, literature, performance, and architecture. "Watchmakers learn their craft from another watchmaker so this idea of passing on knowledge to the next generation is quite important in our industry," says Rebecca Irvin, head of philanthropic programs at Rolex, whose mentorship program pairs rising stars with established talents like Margaret Atwood, Olafur Eliasson, and Oscar-winning filmmaker Alejandro González Iñárritu.
Recommended: Lucas Arruda's Dreamy Landscapes Go on View at David Zwirner
Launched with the goal of creating the artistic leaders of tomorrow, the program, while still relatively young, is already bearing fruit: U.S. Poet Laureate Tracy K. Smith was a past Rolex protégé, as was Lehmann Maupin artist Nicholas Hlobo. The program's first woman visual artist protégé, Thao Nguyen Phan, had a major moment at the most recent Carnegie International, while her mentor, Joan Jonas, benefited equally from the partnership, creating a number of pieces during her time working alongside Phan in Vietnam. This year, David Adjaye partnered with buzzworthy architect Mariam Kamara, who will soon unveil her first major building project in Niger, a new library and arts center.
"I was very interested in this person trying to do things in this country," says Adjaye, who will appear alongside Kamara at a talk series at the Royal Academy of Arts in London on November 25, before a model of Kamara's project is shown at a summit in Cape Town in February 2020. "You have to have extraordinary powers to be able to do things there." 
BMW Art Journey
It's the journey, not the destination, as the saying goes—and BMW has literally taken its support for emerging artists on the road. "It is much more beneficial for any artist in the long term to be able to leave their studio, to go out and explore, and do research and create," says Thomas Girst, global head of cultural engagement at the BMW Group.
Artists who are exhibiting in the Discoveries section of the annual Art Basel in Hong Kong apply for the program by creating proposals detailing the adventure they would like to take to further grow and develop their art. Since its inception in 2015, the BMW Art Journey has orchestrated six once-in-a-lifetime voyages, including British installation artist Abigail Reynolds's four-month motorbike tour of the ancient libraries along the Silk Road, from China to Italy, Iran to Turkey.
At December's Art Basel in Miami Beach, 2018 winner Zac Langdon-Pole's work examining celestial-guided exploration, which ferried him around the world to far-flung ports in New Zealand, Indonesia, and beyond, will be on display. "We are even thinking about going out on a boat with guests in the middle of the night and being guided by the stars based on Zac's explorations of ancient forms of traveling," says Girst. 
Audemars Piguet Art Commission
Audemars Piguet timepieces are as beautiful as they are precise. That dedication to exceptional design carries over into its arts programs, which support innovators as they cultivate immersive experiences that demonstrate complexity and an unparalleled attention to detail. Most recently, the Swiss watchmaker announced a two-year collaboration with Brooklyn contemporary artist Fernando Mastrangelo, who conceived an otherworldly landscape inspired by the company's mountainous hometown; the project will travel to each of the three Art Basel fairs.
Recommended: Inside Bernard Frize's Minimalist Studio in Berlin
The company's Art Commission has also helped bring to fruition such thought-provoking works as Norwegian artist Jana Winderen's multilayered audio installation that entwined the sounds of nature and the noise of civilization at the Vallée de Joux, near Geneva, as well as Japanese visual artist Ryoji Ikeda's three-part, large-scale experiential exhibition data-verse, the first iteration of which was unveiled at the Venice Biennale. "Each artwork is thought-provoking, innovative, and meaningful," says Winka Angelrath, art curator at Audemars Piguet. 
A version of this article first appeared in print in our 2019 Late Fall Issue under the headline "In Good Company." Subscribe to the magazine.
Next Post