Patrick Naggar's Latest Works Go on View at Ralph Pucci
Entitled Recollection, the array of functional works of art debuts in Los Angeles with a series of murals and short film
After debuting at Ralph Pucci's Factory showroom in New York, designer Patrick Naggar's newest array of sculptural pieces have gone on view at the gallery's Los Angeles and Miami spaces. Crafted during the pandemic in Ralph Pucci's New York sculpture studio, the seven Plasterglass pieces have a handcrafted fluidity not previously seen in the artist's work.
"My first outdoor pieces were much more obvious—a chair, a table—smooth and clean," Naggar said in a statement. "These new pieces I think are more subtle, beautiful complementary pieces that capture the handwork involved to make them, great to be mixed with furniture that might be more conventional perhaps."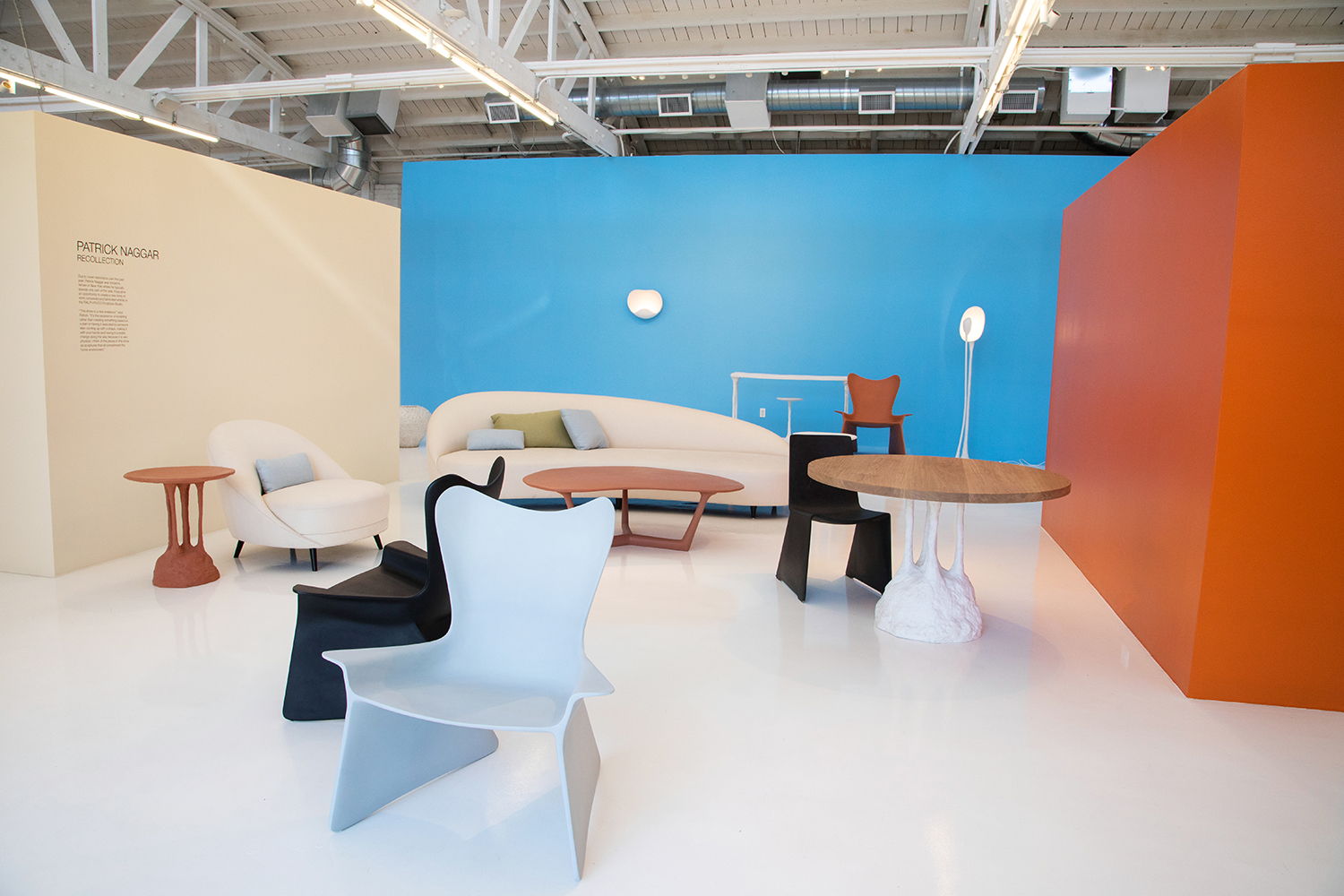 Crafted over several months, Recollection includes the Demeter dining and side tables, Artemis console, and Aphrodite floor lamp, each available in a new Red Clay colorway as well as cottony white, deep black, pastel gray. Rounding out the collection is the Lotus cocktail table, Portofino lounge chair, and Hestia wall sconce.
"I am not driven by mere form and style; I try to connect my deep interest in ancient cultures and science to my work," says the artist, the first to collaborate in Ralph Pucci's Plasterglass material, starting back in 2017. "They might seem disparate but I try to bring those realms into the pieces I design, in addition to being practical and useful."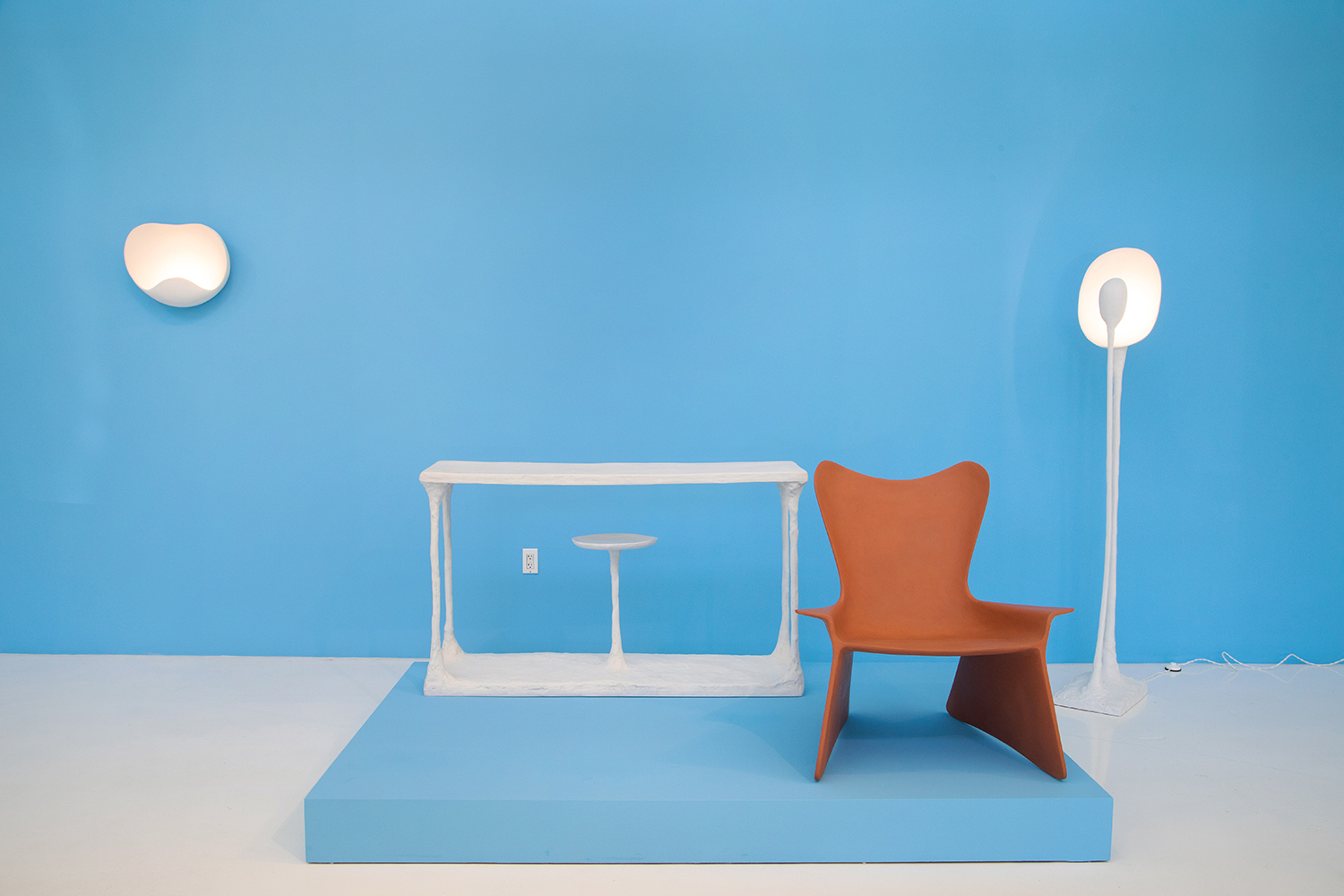 "This new show and work by Patrick Naggar was a milestone for Ralph Pucci," says the eponymous gallerist. "It was a testimony to the strength of the human soul, because it was entirely conceived, sculpted, and produced in New York during the COVID pandemic. The energy and excitement of producing this collection was much more powerful than the fear the pandemic presented."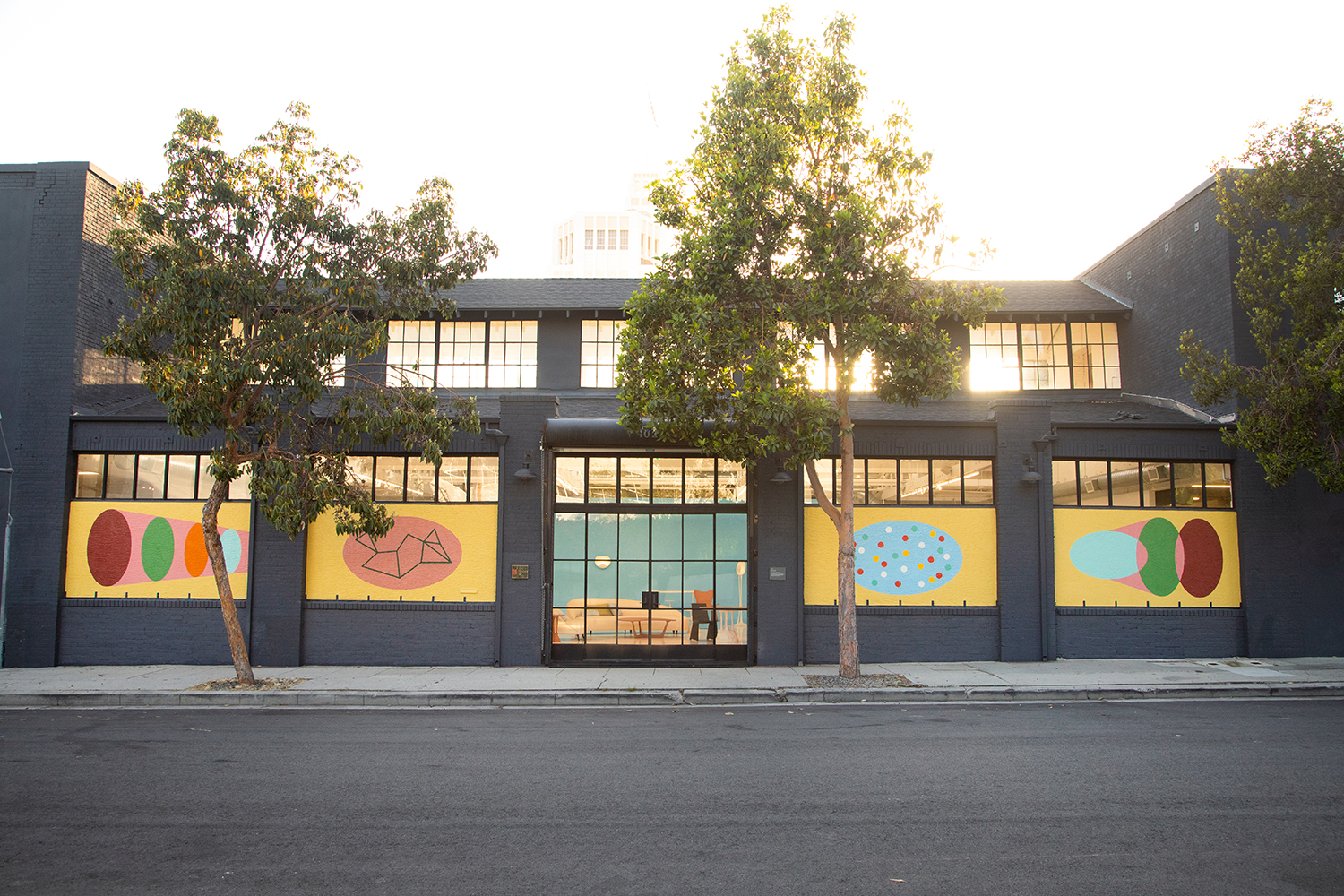 Such a remarkable presentation calls for an equally dynamic launch. "When we conceived the collection we felt it would be great to premiere it in all three Ralph Pucci locations—New York, L.A., and Miami—on the same day," Pucci tells Galerie. "That became a bit ambitious, but after premiering the New York show, L.A. became the opportunity to explore the entire world of Patrick Naggar—his new furniture, set creation, and the icing on the cake, the outside mural, Universes."
To document the L.A. installation, the artist created a short film that shares his inspirations behind the shapes featured in the murals and furniture pieces, accompanied by a dance performance choreographed by Holly Rothchild. Watch the film here.
Next Post