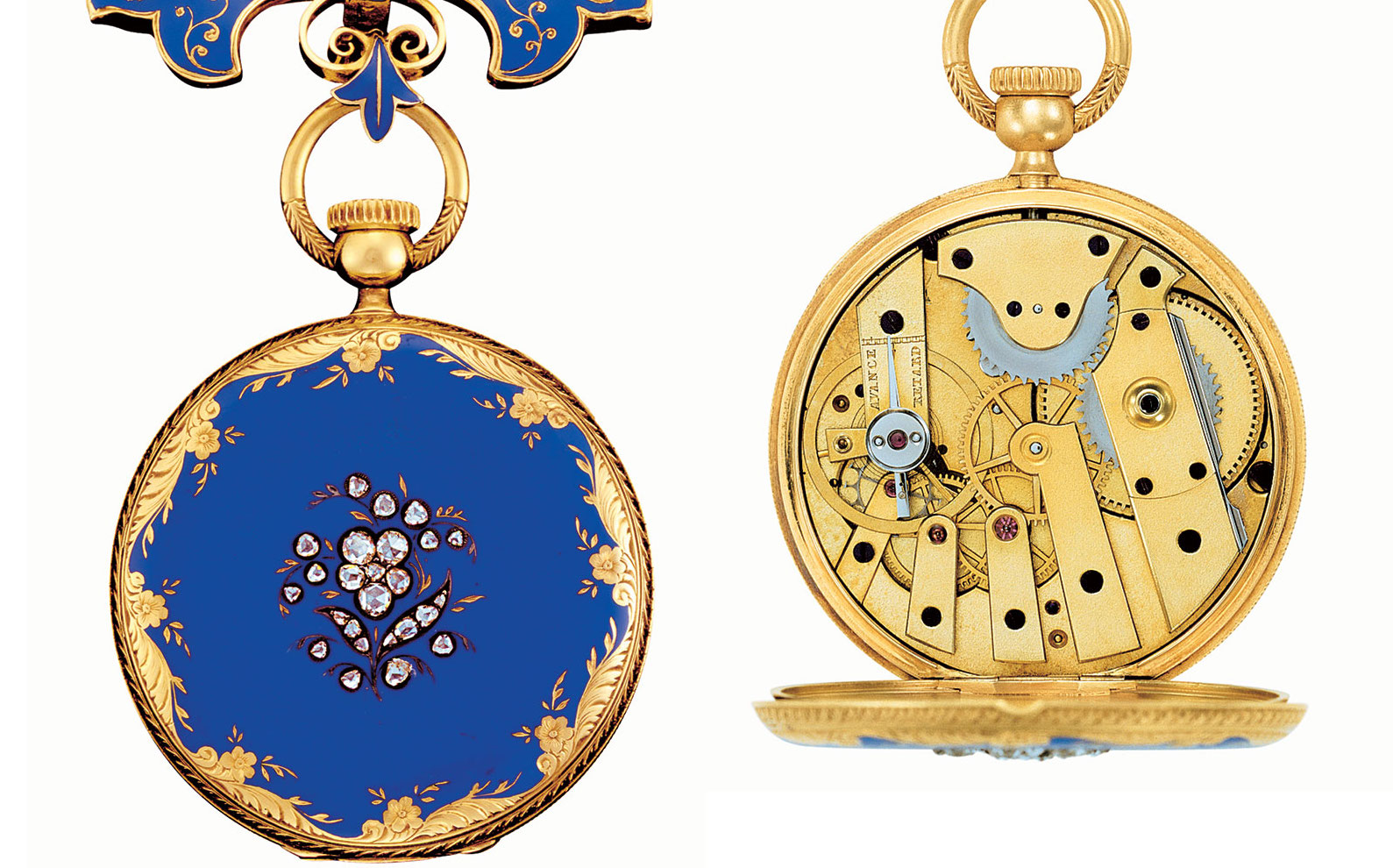 Patek Philippe Presents The Art of Watches Grand Exhibition in New York
The Swiss watch brand transports the romance and history of its workshops to Cipriani 42nd Street
Visitors can trace the history of watchmaking at the The Art of Watches Grand Exhibition, Patek Philippe's exceptional presentation at Cipriani 42nd Street. More than 400 timepieces, the earliest dating back to 1530, are on display, from finely crafted pocket watches to a variety of forward-thinking, limited-edition pieces designed specifically to debut at this event.
Watch aficionados are sure to feel sated by this immersive experience, which explores both history and craft in equal measure. Patek Philippe watches owned by everyone from Queen Victoria to Duke Ellington can be found here, along with the craftsmen behind the creations, who have traveled from Switzerland to demonstrate the highly intricate details of their work.
If you've ever attended a special event at Cipriani 42nd Street, you know that this elegant, cavernous former bank opposite Grand Central Terminal is adept at producing the spectacular. And yet Patek Philippe has managed to reach new heights in event planning—quite literally: For the first time, a two-story, 13,218-square-foot structure has been built within Cipriani to house the exhibition, comprised of 10 rooms that take visitors on a journey through the world of this iconic Swiss watch brand. Design details are inspired by both the Patek Philippe Museum and its legendary workshop in Geneva.
Versions of this exhibition have been produced in Munich, Dubai and most recently in London in 2015, but New York is a likewise natural location for an exhibition of this size and scope, says Thierry Stern, president of Patek Philippe.
"From its earliest days, when our founder, Antoine Norbert de Patek, made his first journey to America in the 1850s until today, the importance of America to Patek Philippe can be seen through our history," he says.
Visitors will gain a deeper understanding of that relationship in the U.S. Room, which showcases 27 significant pieces owned by well-known Americans. A desk clock on loan from Boston's John F. Kennedy Presidential Library and Museum, for example, was presented to the 35th President by the mayor of Berlin in June 1963 on the day following Kennedy's famed "Ich bin ein Berliner" speech. The quartz clock was designed to display the time in Moscow, Berlin and Washington, D.C., to convey a sense of unity between the three cities.
Just a few feet away, Joe DiMaggio's watch is also on display: The Patek Philippe Ref. 130J was given to the legendary New York Yankee in 1948 by the team owners and remains one of the brand's most sought-after chronographs; the piece is on loan for the exhibition from a private collector.
Eleven important pieces collected by two titans of American industry—banker Henry Graves Jr. and automobile magnate James Ward Packard—are also on show. Among the highlights is a pocket watch known as the "Henry Graves Supercomplication," commissioned by the banker in 1933; featuring 24 complications, the piece fetched more than $23 million when it was auctioned at Sotheby's in 2014. patek.com 
Offsetting these dazzling examples of handcraft is a behind-the-scenes view of the watchmakers, with artisans on hand to demonstrate everything from the meticulous placement of a movement to the beauty and artistry of enamel and guilloché work. Interactive experiences, meanwhile, immerse visitors within the intricacies of a Patek Philippe movement.
Finally, one room contains the full breadth of Patek Philippe's current line, and the Napoleon Room, with its oversized video screens projecting images of Geneva, highlights nine special-edition watches created specifically for the exhibition. And while fans of the brand are not able to purchase a watch, you can still go home with a souvenir: a commemorative catalog, with 100 percent of the purchase price going to the Kips Bay Boys & Girls Club.
The Art of Watches Grand Exhibition runs through Sunday, July 23rd, and is open to the public free of charge at Cipriani 42nd Street from 10 am until 7 pm (last entry at 6 pm).
Next Post