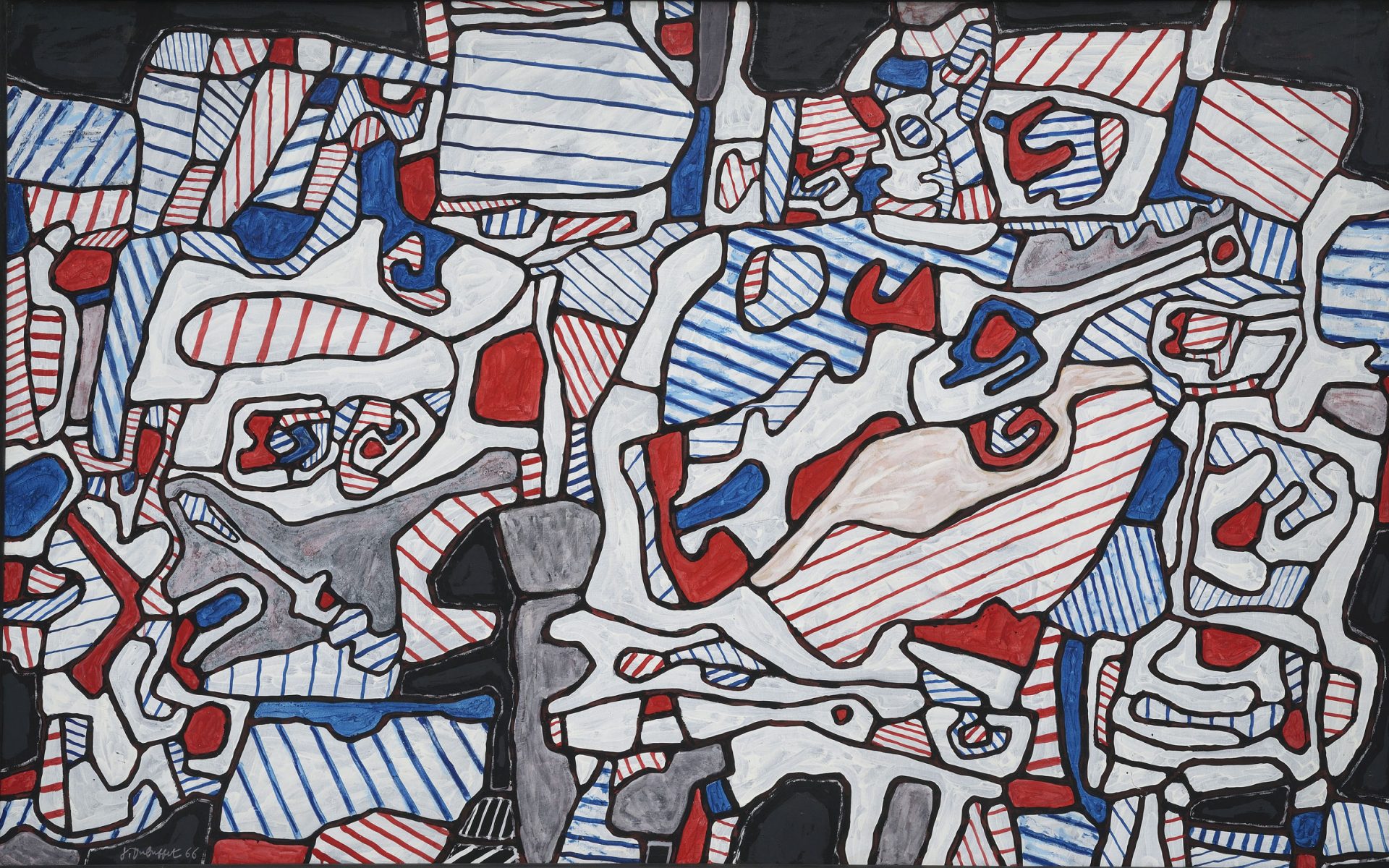 See the Exhibitors at the Outsider Art Fair in Paris
This year, the fair dedicated to outsider artists brings together 37 galleries
The Outsider Art Fair has named the participating galleries for the 2018 Paris edition, which is slated to run from October 18–21 in the French capital. This year's iteration will take place at the elegant Atelier Richelieu, just a short walk from the Grand Palais where the prestigious FIAC contemporary art fair occurs in the same week.
While the term Outsider Art is often loosely thrown about, its roots actually trace back to 1964, when the French artist Jean Dubuffet started to collect artworks he found to be outside the traditional realms of society. "These artists derive everything…from their own depths, and not from the conventions of classical or fashionable art," the artist famously wrote in a manifesto. It was then, in his 1972 book championing art brut or "Ugly Art," that art critic Roger Cardinal first christened the term "Outsider Art."
These days, the term has broadened and refers to individuals who are self-taught or working outside typical art-world trends or categories. With a recent surge in popularity and market interest, there are two fairs dedicated to the genre, one in Paris and the original in in New York, which will celebrate its 27th edition in January, 2019. (A planned Basel, Switzerland edition never took off.)
Major museum exhibitions also confirm the genre's greater inclusion in the art world. This past May, the Metropolitan Museum of Art, which has an interesting collection of 19th-century American folk art, put on a daring show of works by black Southern outsiders. And on November 18, "Outliers and American Vanguard Art," will open at the Los Angeles Museum of Art.
Thirty-seven exhibitors are lined up to participate in this year's Paris fair, with showings from New York's Andrew Edlin Gallery, Poznań's Tak Gallery, and Tokyo's Atsuko Barouh, among others. One highlight will be the Parisian fashion darling Michèle Lamy's ongoing "Lamyland" series—a wild gathering place, installation artwork, and situationist theatre that caused buzz at both the Frieze art fair in London, and the prestigious Venice Biennale in 2015.
Here is the full exhibitor list for this year's Outsider Art Fair in Paris:
Andrew Edlin Gallery, New York
Art Absolument, Paris
Art Naïve, Moscow
Artpool Project, Paris
Atsuko Barouh, Tokyo
Cavin-Morris Gallery, New York
Creative Growth Art Center, Oakland, California
Copenhagen Outsider Art Gallery, Copenhagen
Galerie Atelier Herenplaats, Rotterdamn, the Netherlands
Galerie Claire Corcia, Paris
Galerie du Marché, Lausanne, Switzerland
Galerie Escale Nomad, Paris
Galerie Pol Lemétais, St. Sever du Moustier, France
Galerie LJ, Paris
Galerie Hervé Perdriolle, Paris
Galerie Polysemie, Marseille, France
Galerie JP Ritsch-Fisch, Strasbourg, France
Galerie Beatrice Soulié, Paris
Galerie Les Yeux Fertiles, Paris
Gliacrobati, Turin, Italy
La Fabuloserie, Paris
Halle Saint Pierre, Paris
Hey! Modern Art & Pop Culture, Paris
Maroncelli 12, Milan
Le Moineau Écarlate, Paris
Morrelandmore, Paris
Raw Vision, Watford, United Kingdom
Rizomi, Parma, Italy
Sardac, London
Shrine, New York
Tak Gallery, Poznań, Poland
Yukiko Koide Presents, Tokyo
Next Post