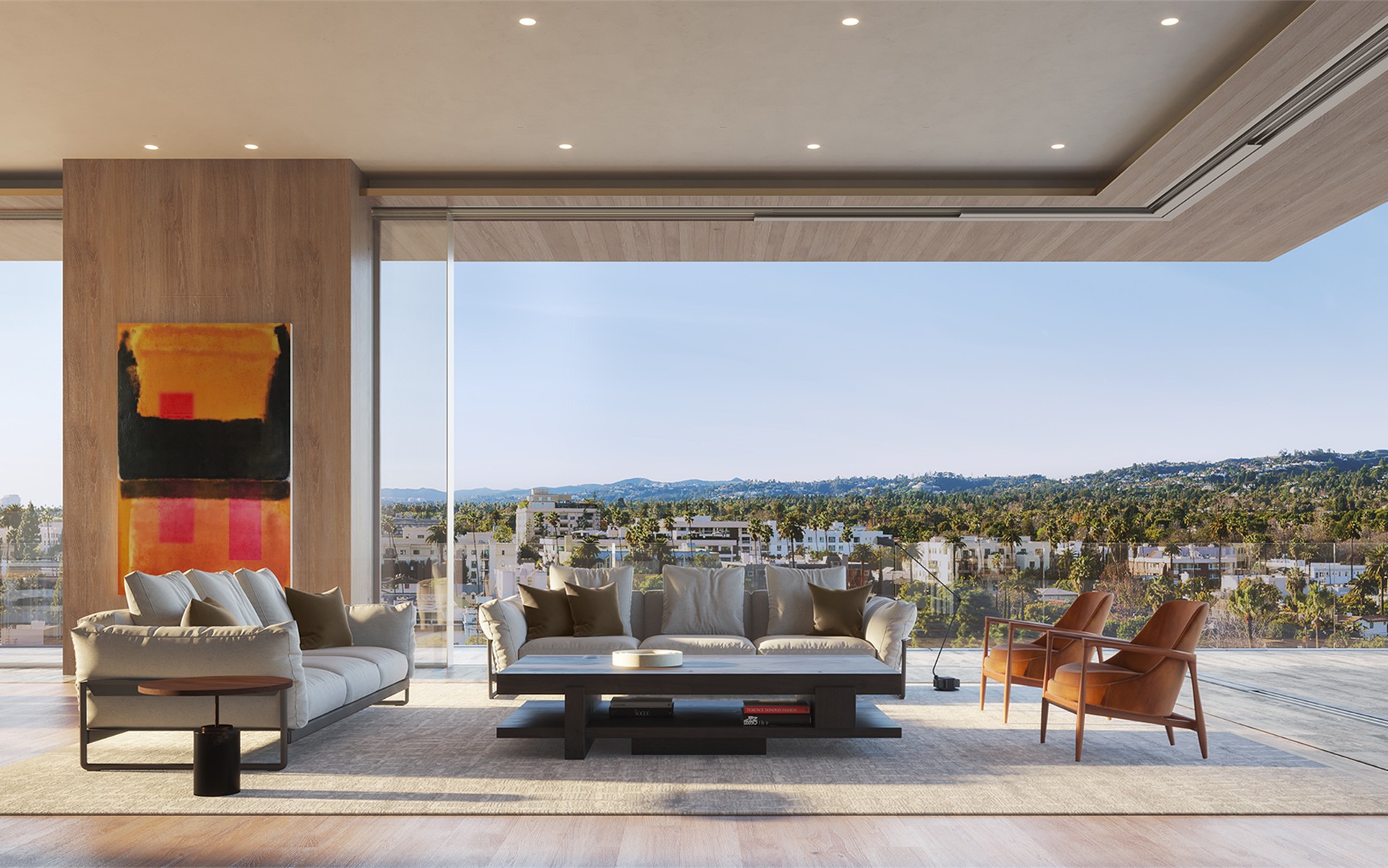 An Olson Kundig–Designed Penthouse in California to List for over $100 Million
Set atop 8899 Beverly in West Hollywood, the 20,000-square-foot residence is poised to smash records
A revamped midcentury-modern gem in Southern California will soon be home to one of the country's largest penthouses—and its developer is setting the asking price north of $100 million.
In a recent interview, Townscape Partners cofounder Tyler Siegel told the Wall Street Journal that the 20,000-square-foot residence atop 8899 Beverly in West Hollywood would list for "nine figures plus." Fetching anywhere near that sum would shatter California's previous condo record of $35 million, set in 2010 by Candy Spelling. (The highest sale nationwide, meanwhile, remains the $238 million price Ken Griffin paid at Manhattan's exclusive 220 Central Park South.)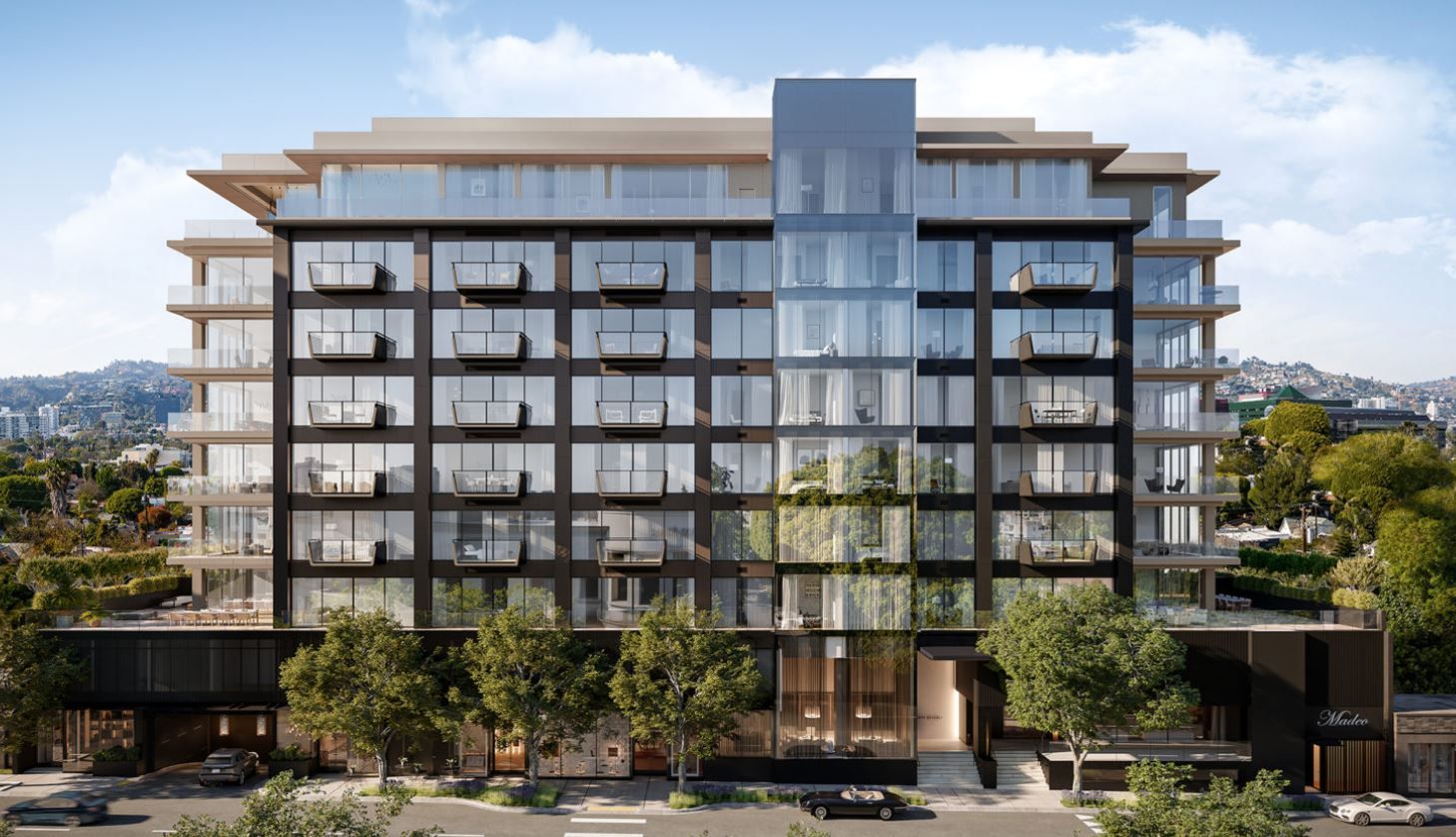 Now known as 8899 Beverly, the structure dates to 1964, when it was originally designed by Richard Dorman for use as an office building. For years it housed the International Design Center and helped the neighborhood emerge as the nucleus of Los Angeles's burgeoning design community. In 2015 the city approved a complete renovation overseen by award-winning Seattle architecture firm Olson Kundig, known for its highly tailored, minimal yet muscular approach to buildings. "I believe architecture is more about evolution than revolution, and this project is a good example of that," said principal Tom Kundig when the development was announced.
The ten-story edifice will ultimately house 40 condominiums and eight single-family townhomes. Crowning it will be the sprawling penthouse, which boasts 14-foot ceilings and 550 feet of retractable glass walls. Buyers can bring their own designer to the currently raw space, which can accommodate as many as ten bedrooms. An added bonus is a 4,000-square-foot private terrace paved in Italian travertine. In addition to the four parking spaces that come with the unit, amenities include a 24-hour valet, outdoor pool, private training area, and "owner entrance" to the famed Madeo Ristorante.
Douglas Elliman is handling sales. View more renderings of the penthouse below.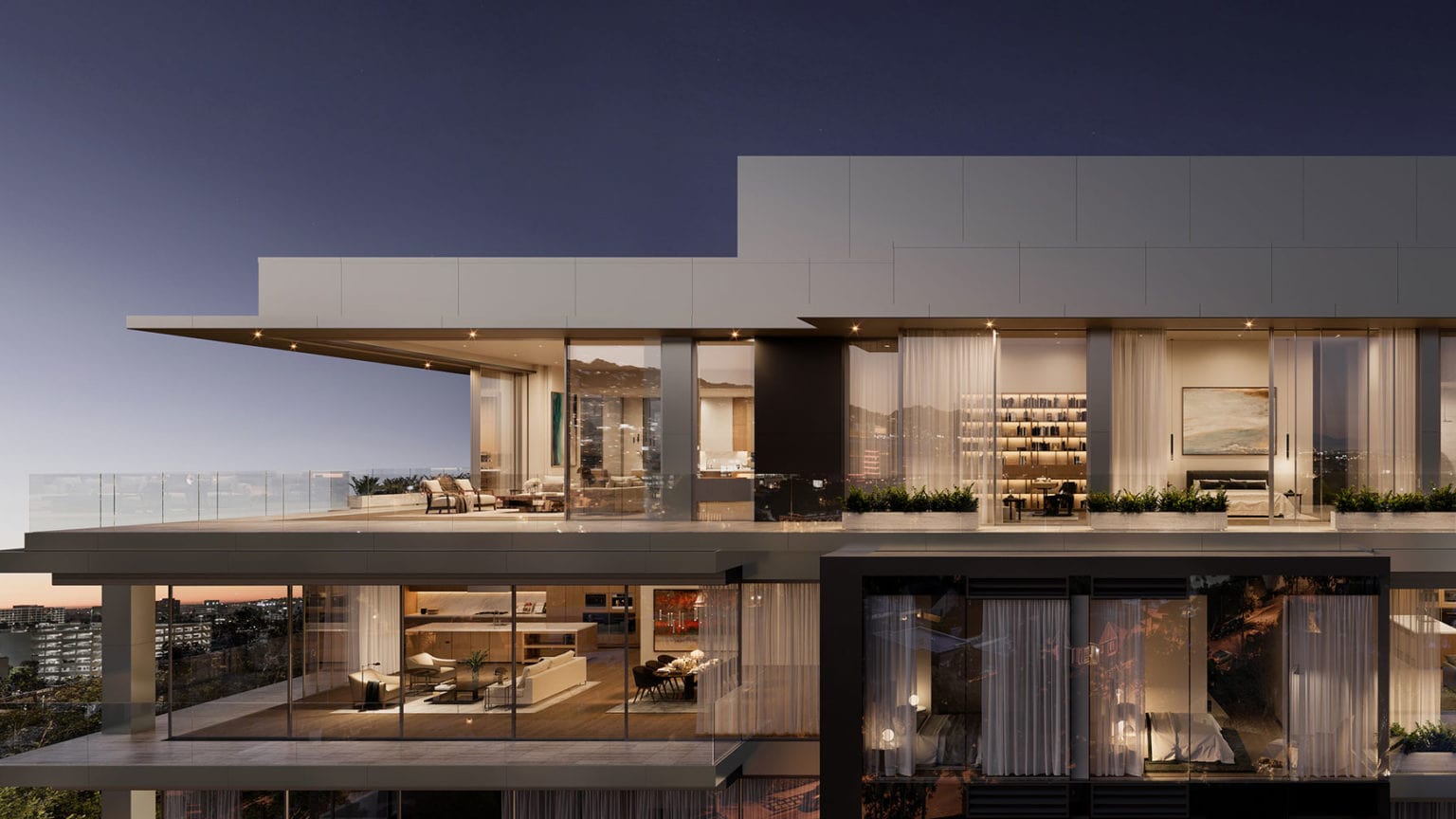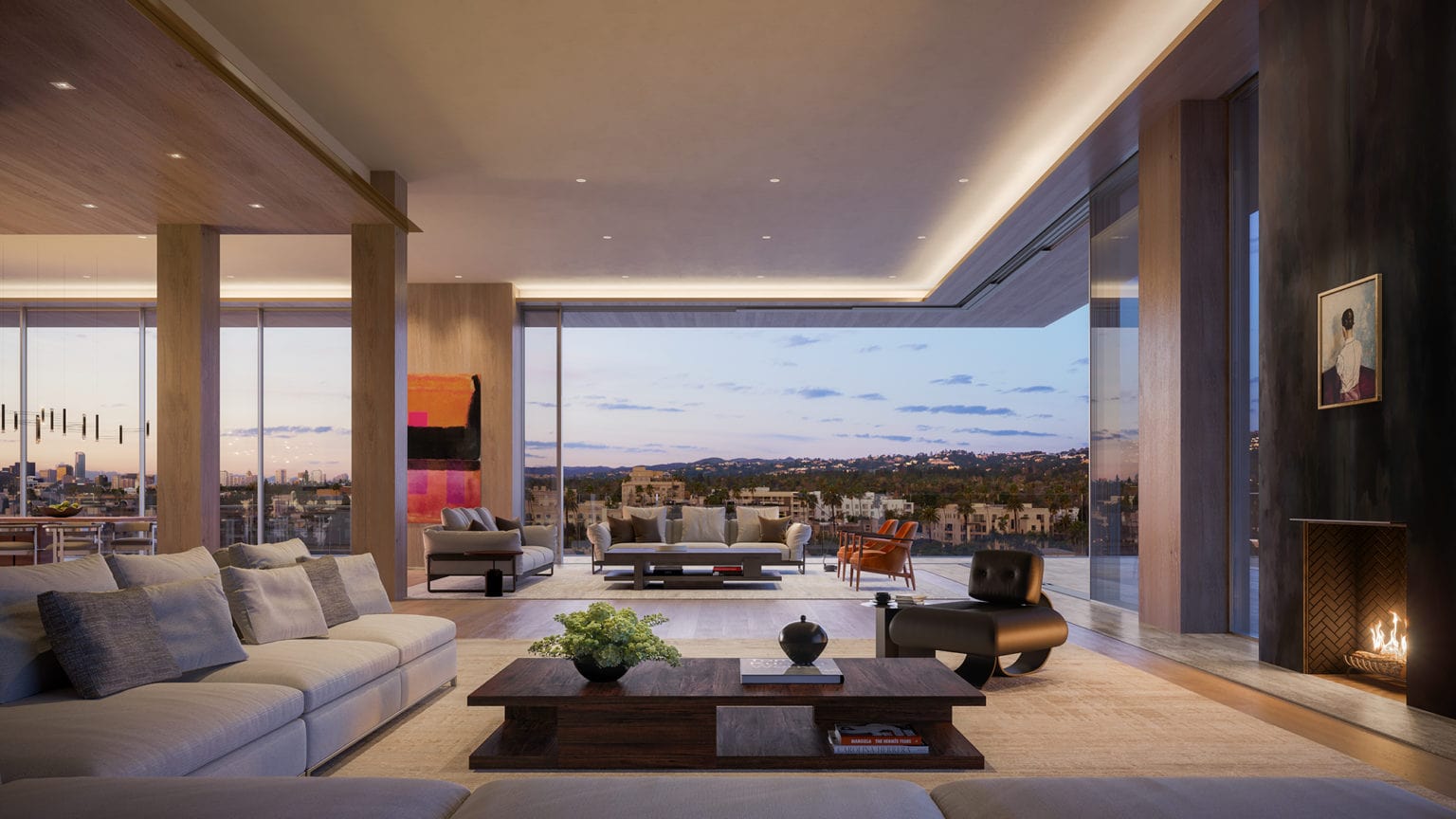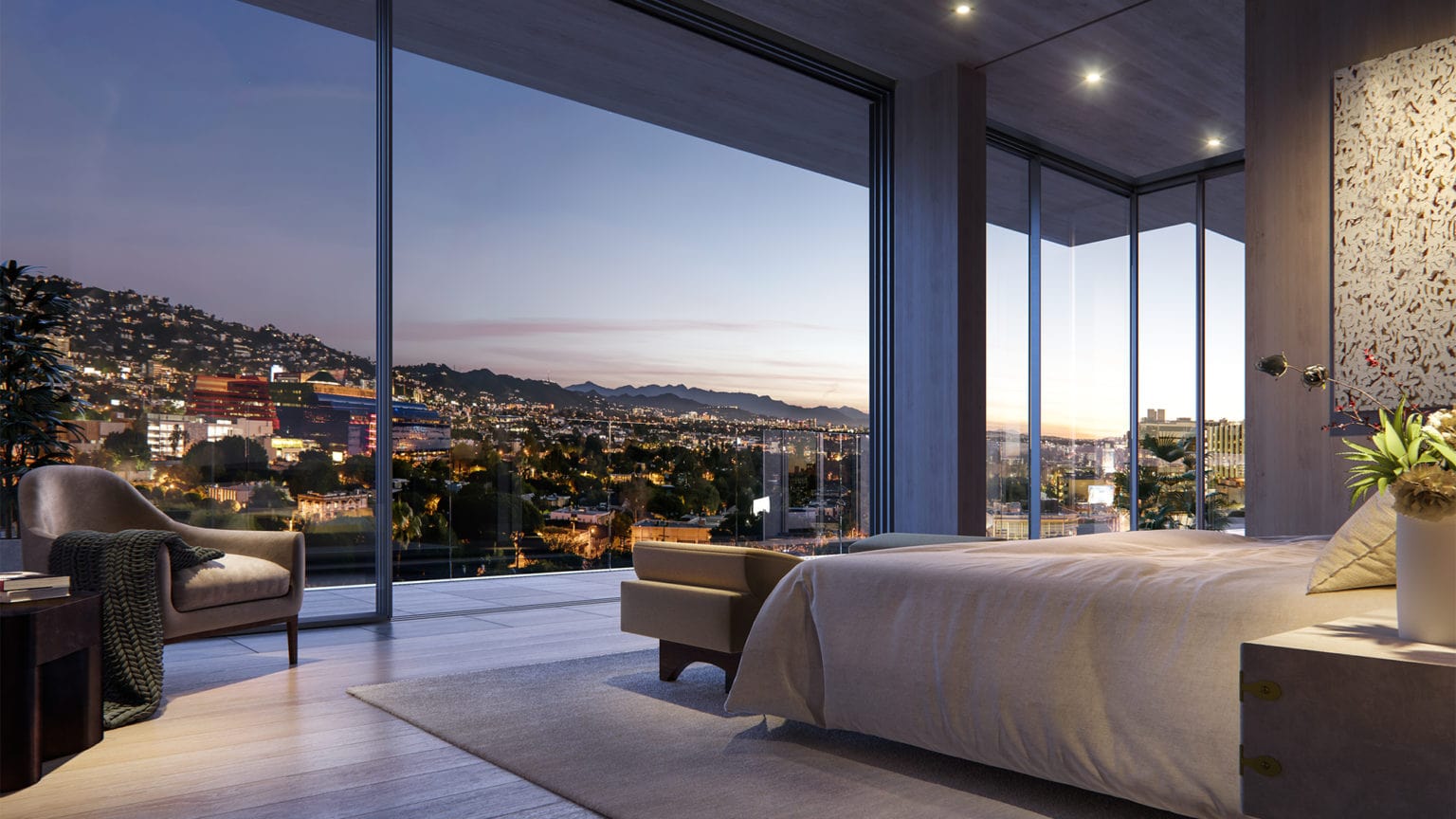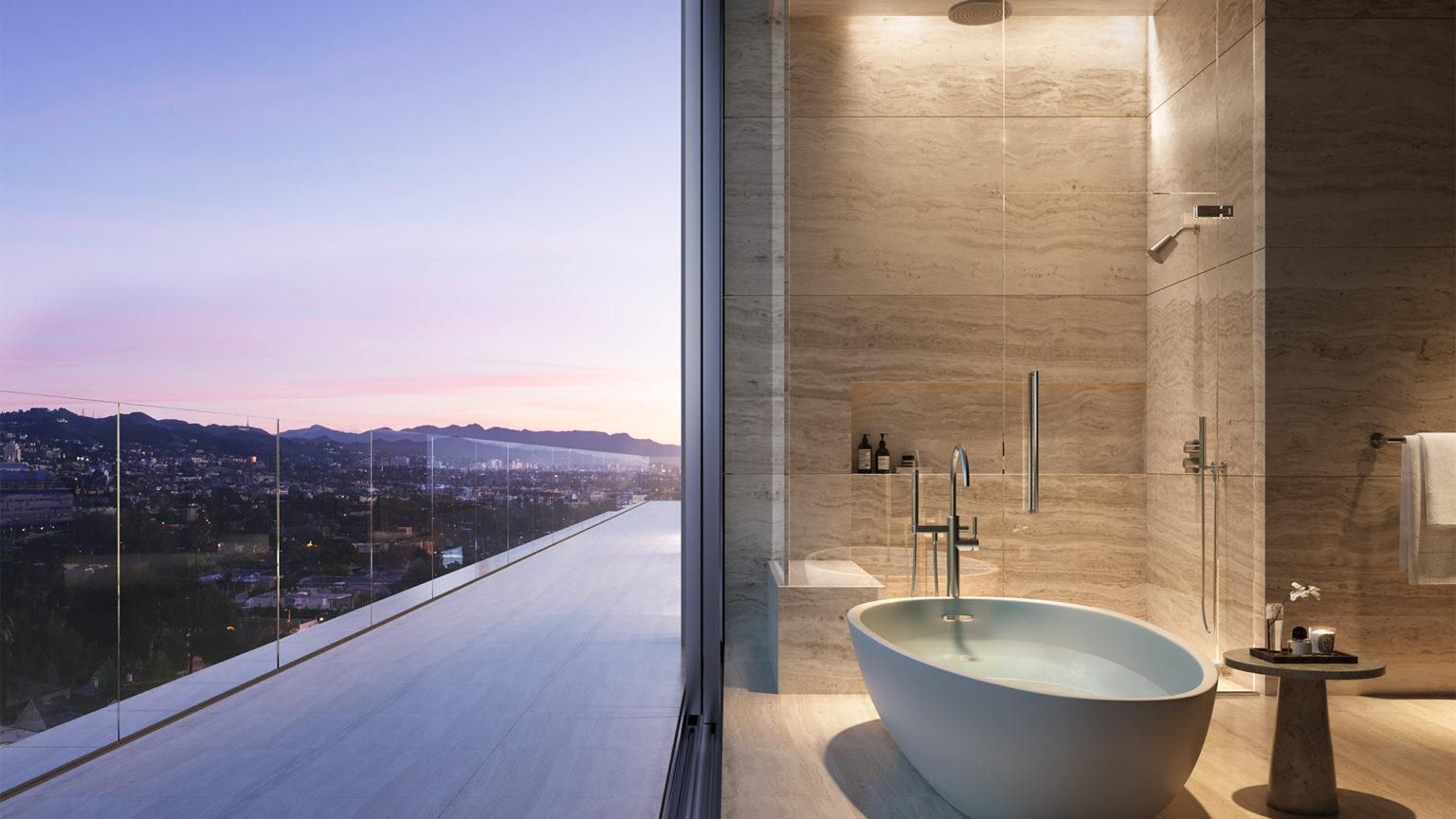 Next Post