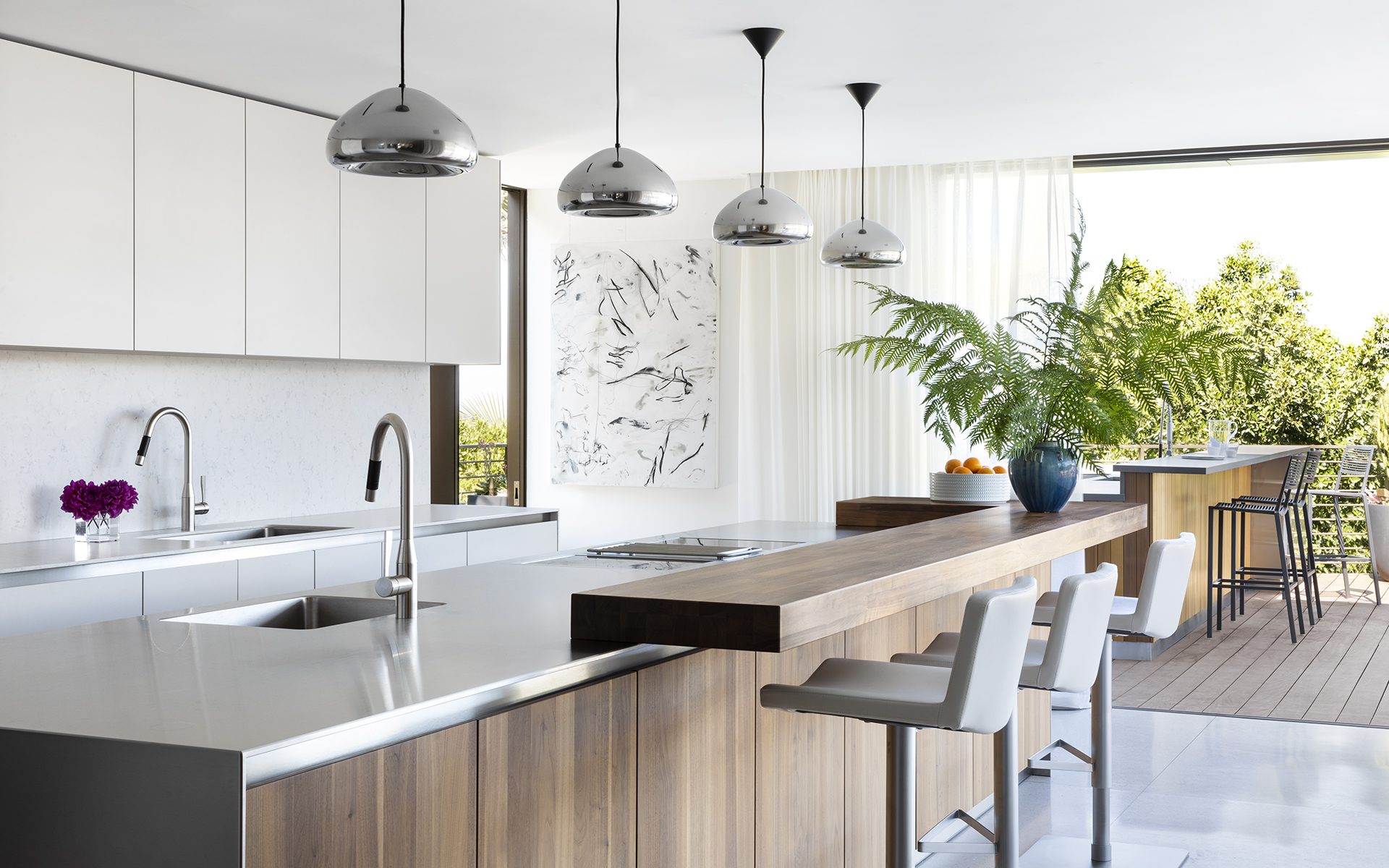 Interior Designer Ohara Davies-Gaetano Crafts Dynamic Spaces with Her Family of Artists
Raised by an illustrator father and textile artist mother, the California designer works in tandem with her talented family to create one-of-a-kind art pieces for her creative interiors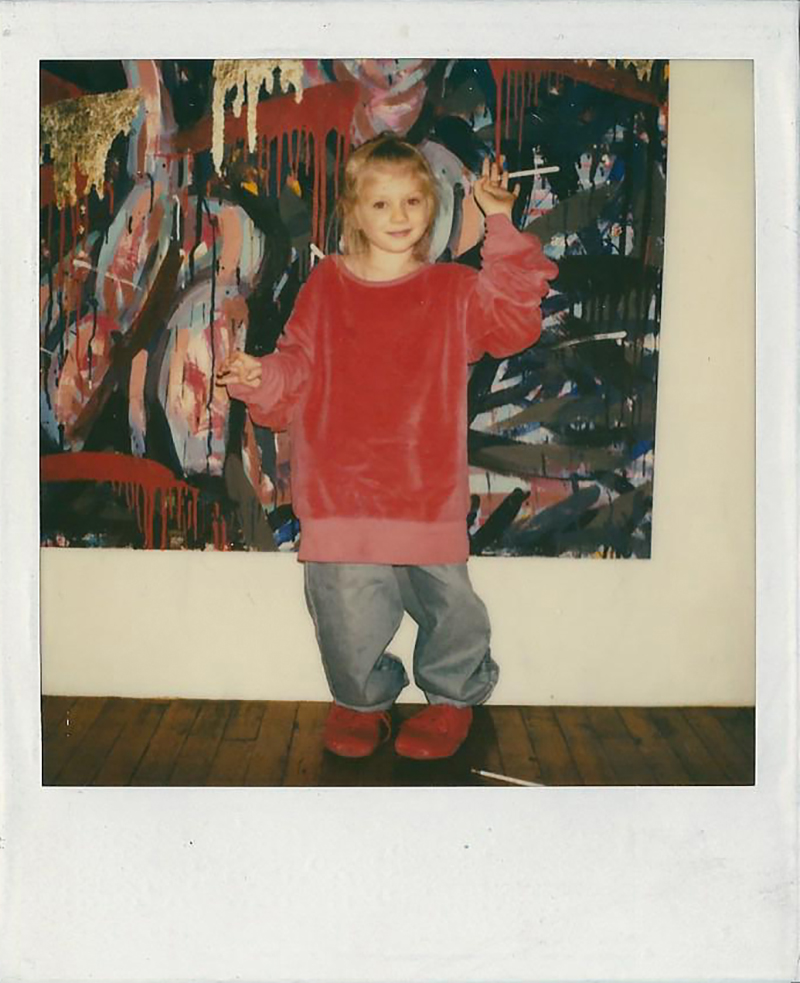 When I was born, my parents were living out the young artists' dream in Greenwich Village. Before I could even crawl, I immersed myself in the worlds they were creating in their studios. Just a few months old, doing what babies do when they start to try to make sense of the world, I grasped at a long piece of paper in my father's studio, which I then proceeded to rip and mash with what I am told was great glee. My father, who sees creativity everywhere then and now, viewed the crumpled paper as my first work of art. In celebration, he framed and hung it, a confirmation and omen of the future he envisioned for me. It has been with me ever since.
Every designer has her touchstones, those things that hold your most profound memories, that form a connection to your creative heartbeat and history, that you look to for inspiration and comfort. Mine is that framed piece of crumpled paper that hangs in the entrance of my home, something that, when I look at it every day, takes me back to my very beginnings.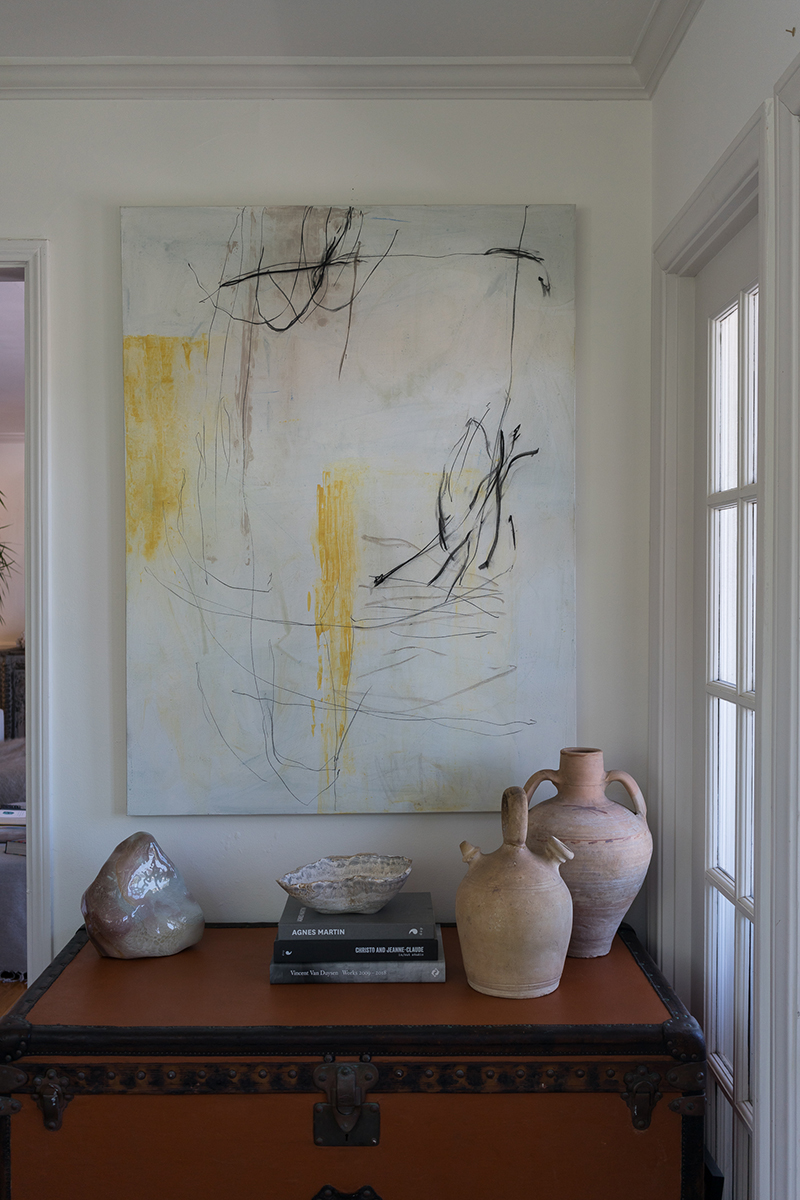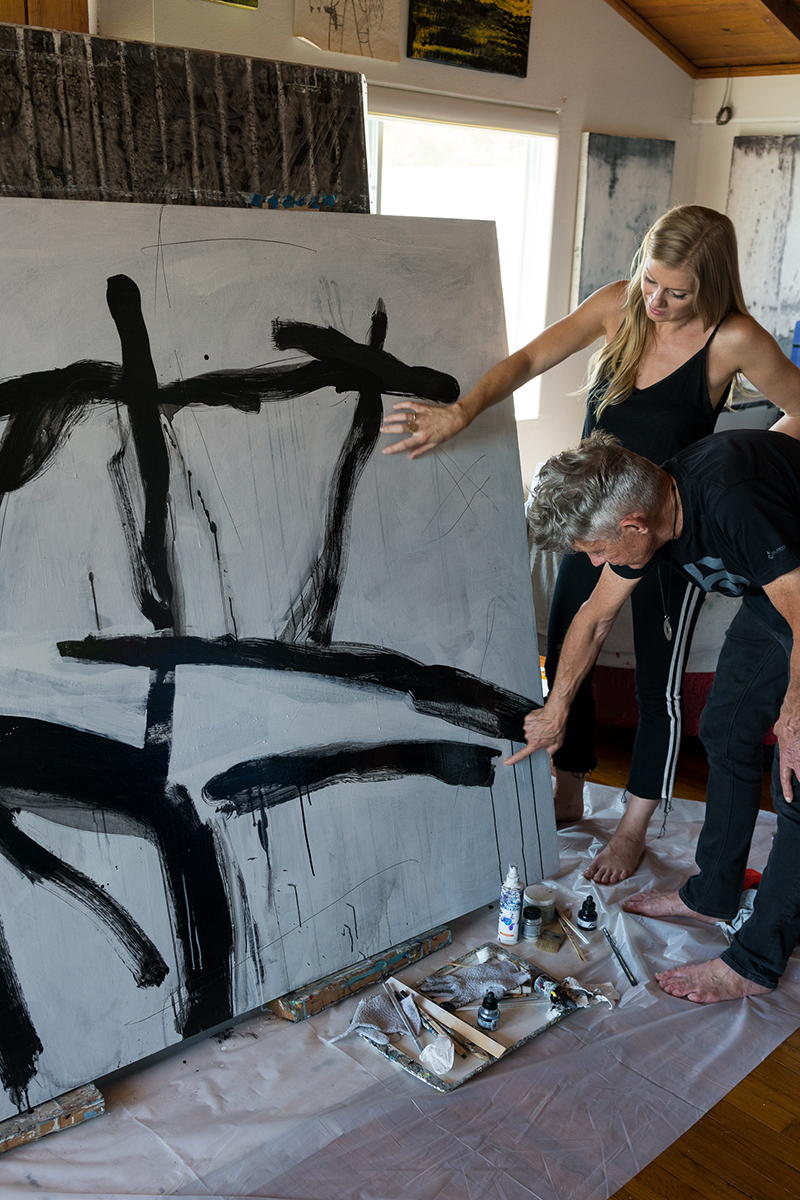 I am the child of two artists who taught me to believe that getting lost in art is one of life's most marvelous expressions. My father, Nick Gaetano, prolific to this day, spent most of his career as a renowned illustrator and book jacket designer: The go-to artist for original cover images for works by F. Scott Fitzgerald, Tom Wolfe, and hundreds of others, he is best known for his illustrations for the covers of Ayn Rand's novels as well as creating the art for the Ayn Rand US postage stamp. My mother, Thedia Davies Bednarski, just as focused, is a beautiful, inventive weaver whose passion is the textile arts.
My parents encouraged me and my brother, Rhys, also an artist, to follow their independent paths by shaping an environment inside and outside our home and their studios that gave me the confidence to pursue my passions. By high school, I felt ready to start exploring the world on my own.  I learned the art of weaving in a remote village in Guatemala, making adobe and limewash while restoring a 300-year-old hacienda in Mexico. I spent the summer months working in Italy on the restoration of a medieval fortress and, in the process, discovered my love for architecture and masonry.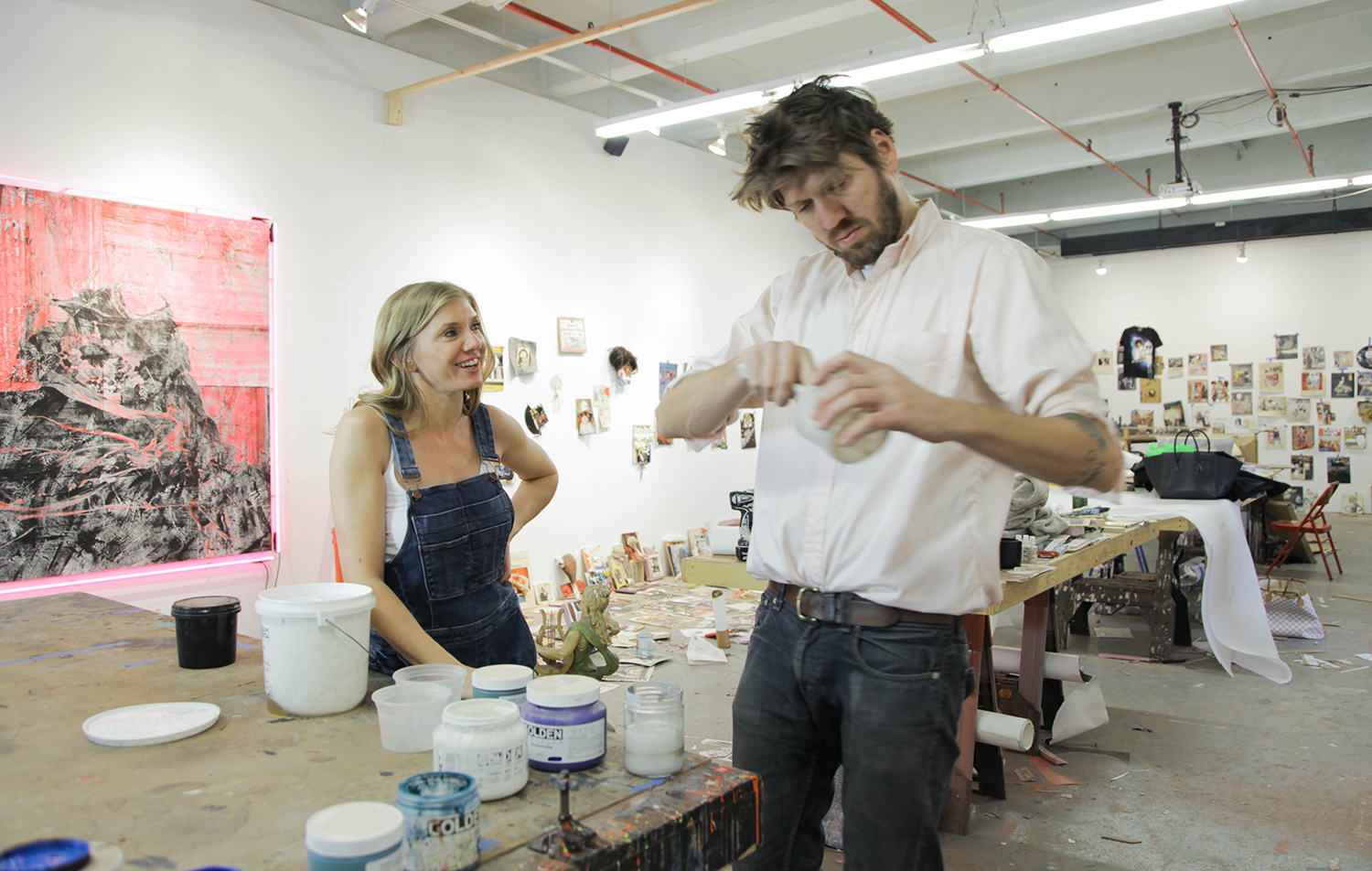 To this day, the hunger to see and experience more—to travel and discover different cultures—feeds the work I do, designing soulful residential spaces through a highly curated mix of furnishings and art. I strive to create spaces that hold a curious tension and juxtapose textures and surfaces, spaces that speak to my client's taste and personal style, and work with the environment the house is in, whether it be an oceanside villa or a Montana barn. I constantly search for antiques, art, vintage finds, textiles, and artisan-crafted items. I am always looking for an authentic connection. I am blessed to work in environments where the vistas are mesmerizing—sweeping views of the Pacific Ocean, mountain escapes engulfed in the enchantment of the woods, island dwellings where the water and the sea marry together in intoxicating shades of cerulean blue.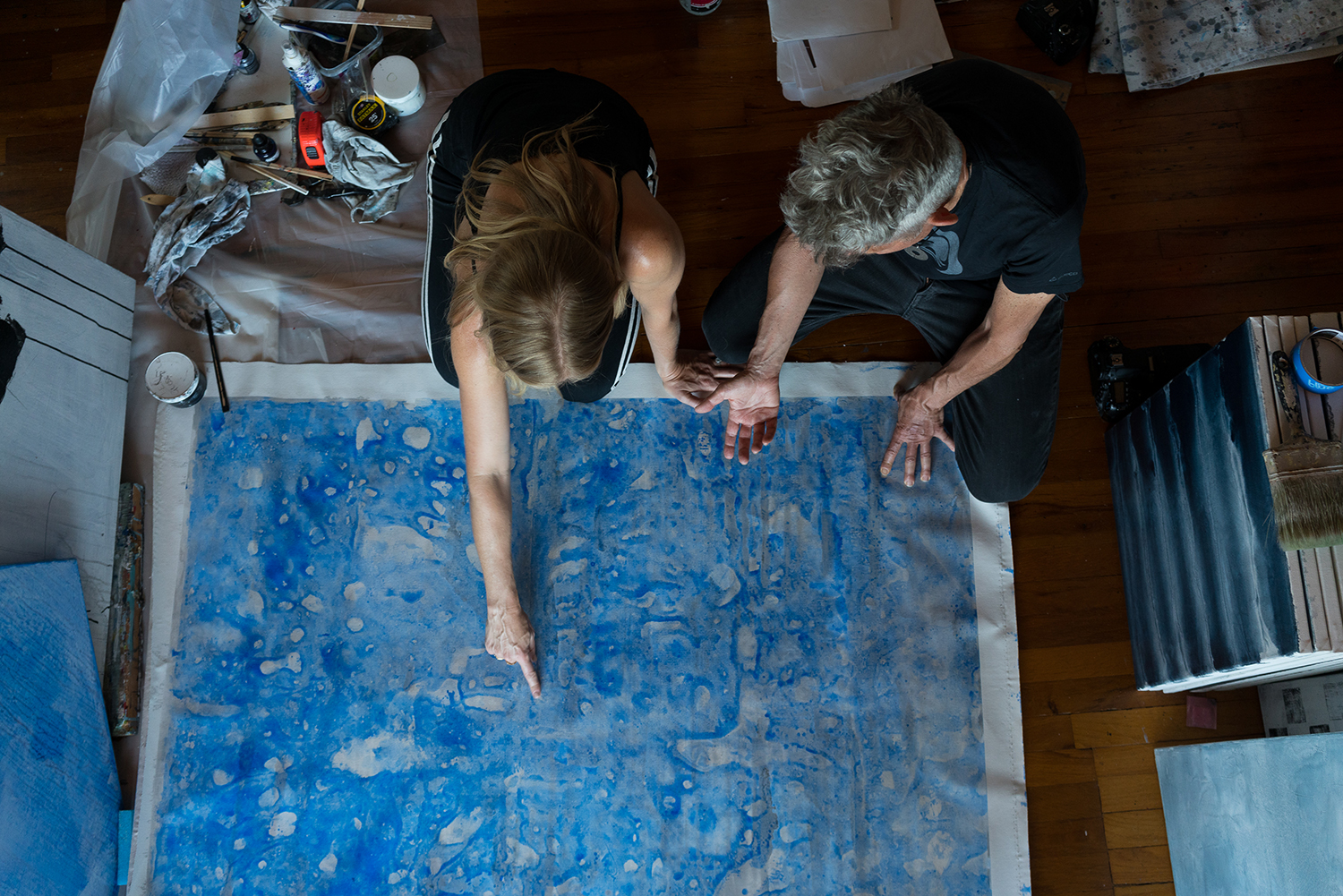 Many of the homes I design are newly built and so raw in a way, but blessed by incredible panoramas. For an interior to be as compelling as the surrounding and, I hope, as beautiful as the one nature has provided, I believe what I create should feel rooted in history and art. There should be a juxtaposition between the perfect and imperfect, a tension between forms, scale, and textures that ultimately form a beautiful song. For me, this means incorporating as many authentic elements as possible: reclaimed wood, old doors, antique ceilings, furnishings of different styles and periods from antique to vintage to contemporary, even salvage—all enhanced by natural fabrics and palettes that feel right for the specific time and place. I see no other way to create the character, individuality, and layers that speak to lives lived over time.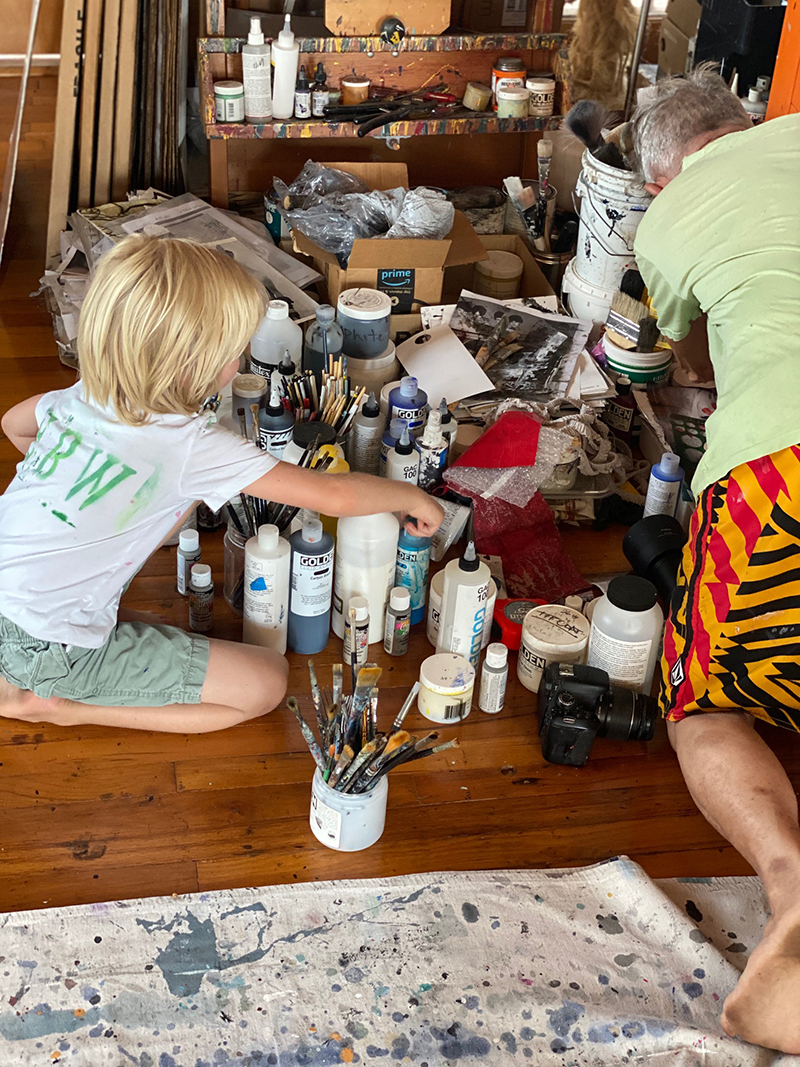 A life in art and design teaches ongoing lessons in change and constancy, in coincidence and community. I find myself endlessly amazed by how the past and the present come full circle and connect in the middle. Today, my father and I live just a few miles apart. I bring him my renderings and plans for furnishings, palette, and design for the houses I create. In his studio overlooking the ocean, a place packed to the rafters with the drawings and paintings that are his life's work, we play together with his paints, pens, and paper to dream up the art that I want to see in those places. Just as when I was a kid, now my son, Teddy, comes to the studio and gets lost in paint while I work with my dad on commissions.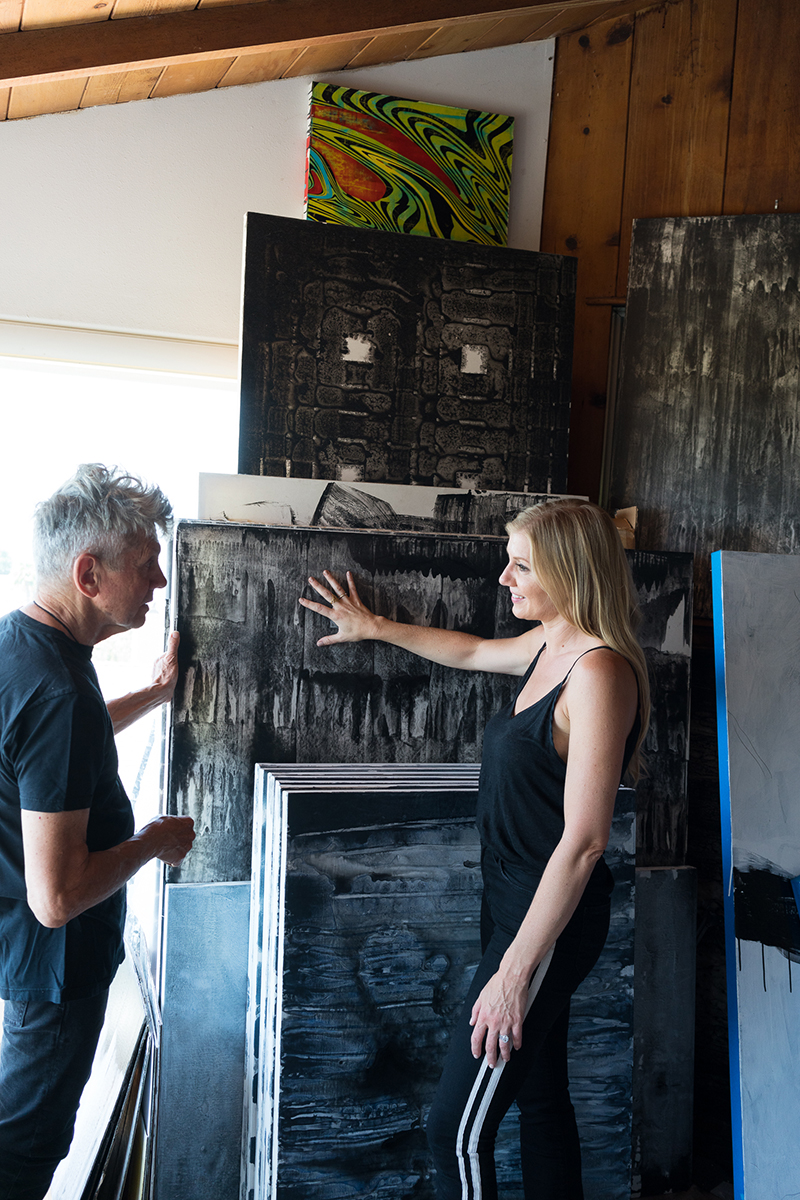 Every time, our shared creative process brings out something different. It is hard to describe the joy that comes with this collaboration in adulthood. Having the opportunity to commission a one-of-a-kind piece of art for a client's home and seeing my father's art bring beauty to the houses I design gives me such pleasure. And yet, this is a small payback for the sustaining power his belief in my creativity has given me all these years. This is why I keep the beginning always in sight, my so-called very first work on paper, saved and framed by my father.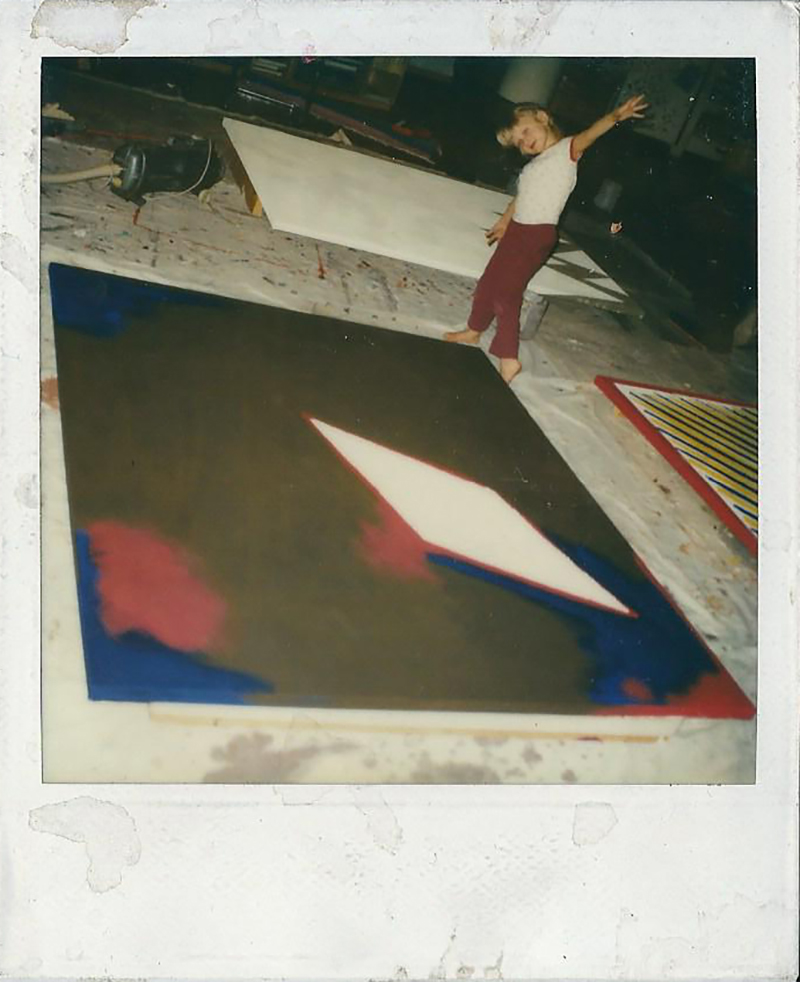 Next Post