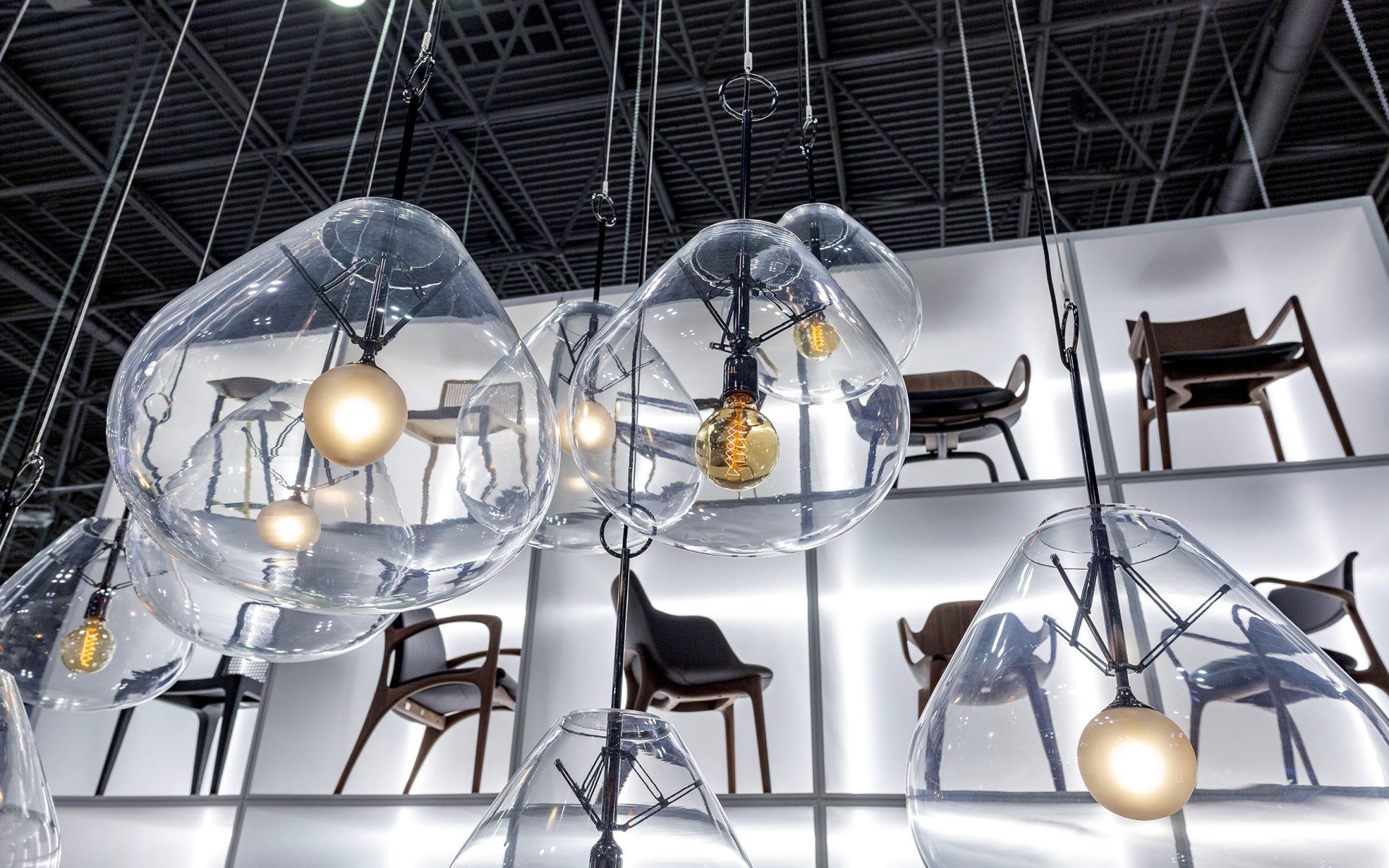 Sandow Moves NYCxDESIGN to October 2020
Hundreds of design-related events will take place across all five boroughs in October
Update 3/17/2020: NYCxDESIGN announced that due to growing concern surrounding COVID-19 and in accordance with the Centers for Disease Control and Prevention (CDC)'s recommendation on large-scale events, the May festival is being suspended. NYCxDESIGN will instead present programming this October, timed to align with a month of significant design events planned across the city, such as the Cooper Hewitt, National Design Museum's National Design Week, Archtober, the Architecture and Design Film Festival (ADFF), and Open House New York Weekend. The NYCxDESIGN Awards program will continue to honor the design community in May, as planned, with virtual programming followed by a fall live event.
Each May, NYCxDESIGN, a celebration of design in all its forms, takes over New York City, adding a vibrant energy to the already buzzy cultural capital. Now operated by Sandow, the media company that publishes Galerie in partnership with Lisa and James Cohen, this year's event is slated to take place from May 12 to 20 and is gearing up to be more expansive and engaging than ever.
"NYCxDESIGN provides a unique opportunity to look behind the curtain—for designers to share their work, to open up to collaborations, and interface with the public," said Adam I. Sandow, chairman and founder of Sandow, during Tuesday's press preview, which took place at the landmark Fifth Avenue branch of the New York Public Library (NYPL).  "We're thrilled that this year's edition of NYCxDESIGN is working with such a diverse and impressive range of practices and institutions to form a true citywide conversation."
Recommended: Architect Fabrizio Casiraghi Reimagines Paris's Famed Restaurant Drouant
With a lineup of events taking over all five boroughs, this year sets itself apart by developing its own initiatives with design-world leaders, rather than function as an umbrella organization. The New York Botanical Garden in the Bronx, for instance, will host an interactive project with Ghetto Gastro, an innovative culinary collective that has worked with Martha Stewart and Virgil Abloh. Other highlights include the reopening of the NYPL's central circulating branch, dubbed the Stavros Niarchos Foundation Library (May 15); the International Contemporary Furniture Fair (May 17–20); WantedDesign Manhattan (May 17–20); and the NYCxDESIGN Awards, presented by Interior Design magazine (May 18).
A concerted effort has also been made to give each borough its due, meaning that specific days during the week have been designated to both foster and celebrate the unique creative energy of Queens (May 14), Staten Island (May 16), Brooklyn (May 17), Manhattan (May 18), and the Bronx (May 20). Additionally, separate events will be hosted by a slew of local institutions, among them the Cooper Hewitt, Smithsonian Design Museum; the Museum of the Moving Image; the Architects & Designers Building; and the city's leading design schools (Parsons School of Design, Pratt Institute, School of Visual Arts, the Cooper Union, and the Fashion Institute of Technology).
David Rockwell, president and founder of Rockwell Group and a member of the NYCxDESIGN advisory board, also gave remarks during the preview. "As designers and architects, our education is never finished, which is what makes NYCxDESIGN so enticing," he said. "New York is the epicenter of American pluralism, where culture and concepts collide with incredible force every day, on every single block, in every single neighborhood. That makes it an interesting microcosm and an illustrative example of what makes American design so special."
To keep up to date on the latest NYCxDESIGN events, visit nycxdesign.com.
Next Post