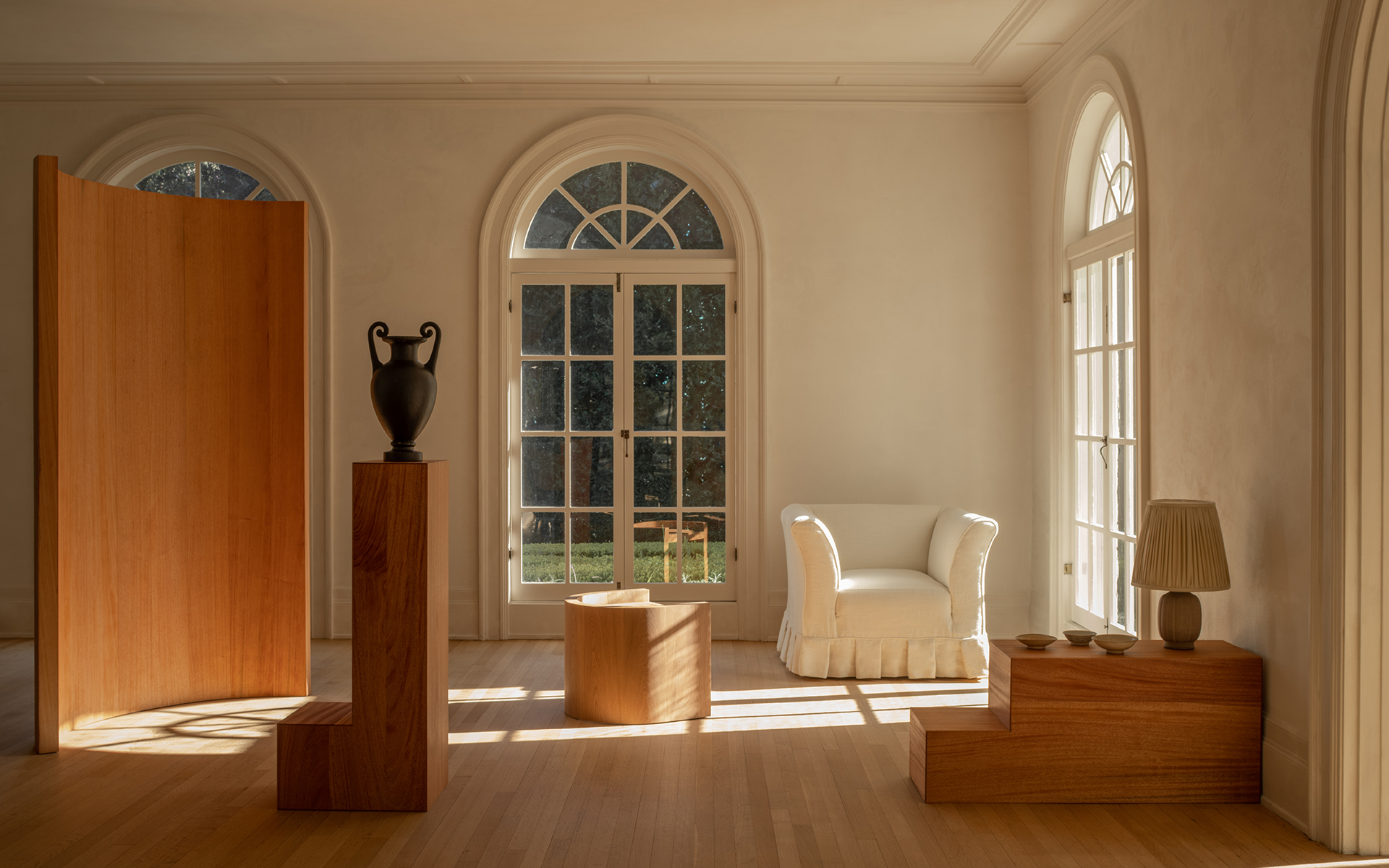 6 Collectible Design Shows Around the World in November
Among them are a showcase dedicated to famed Italian architect Ettore Sottsass and Colin King's latest furniture collection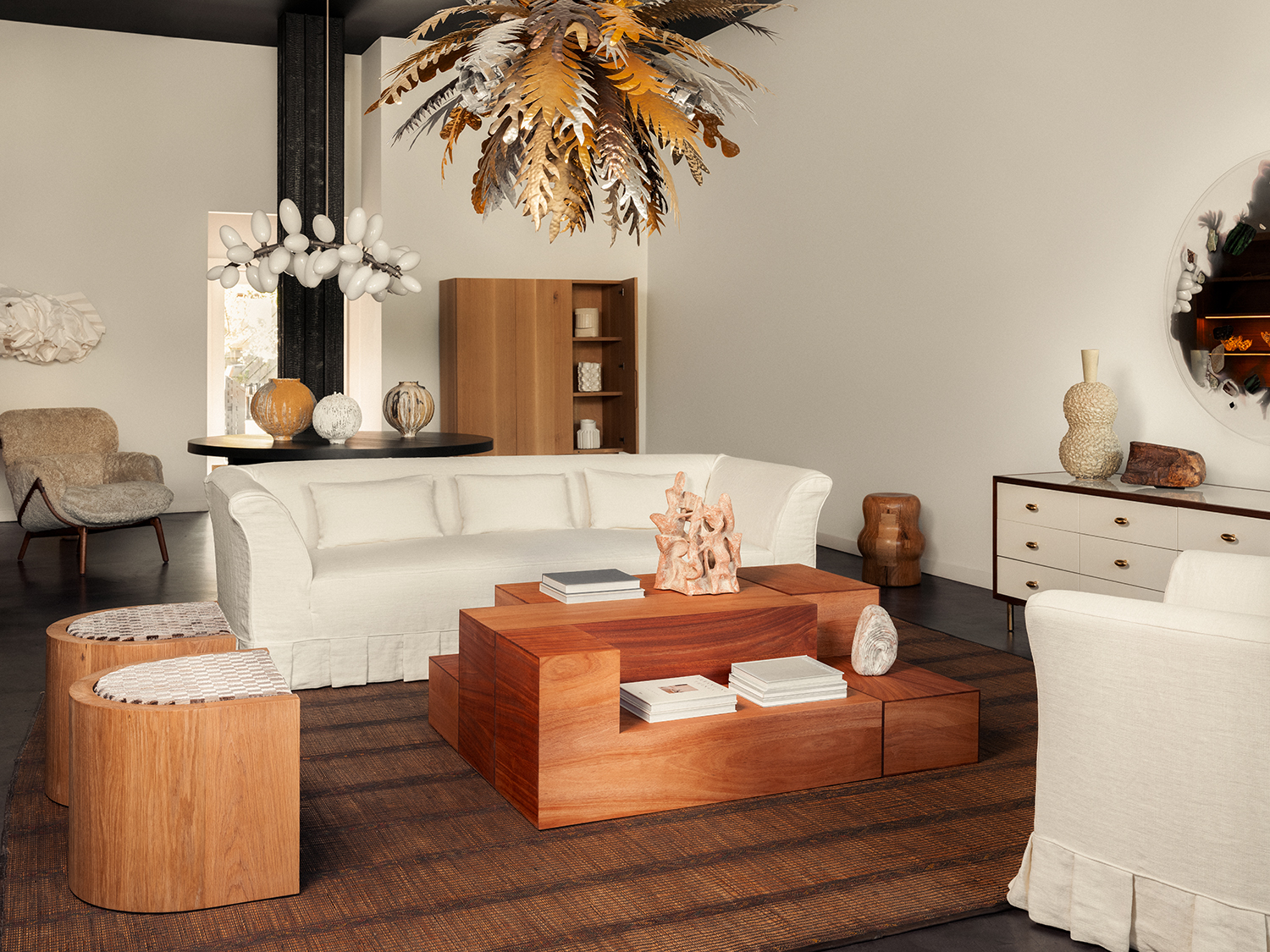 1. "Variations" at The Future Perfect | New York, Los Angeles, and San Francisco
The results of the years-long partnership between The Future Perfect and interior stylist Colin King have arrived on both coasts, at the design gallery's locations in New York, Los Angeles, and San Francisco. Dubbed "Variations," the poetic series includes wooden plinths, stools, and screens that exude quiet elegance, as well as upholstered sofas and chairs with subtle curves and pleated skirts. Comprised of eight pieces in total, the open-edition collection is the gallery's biggest furniture line to date.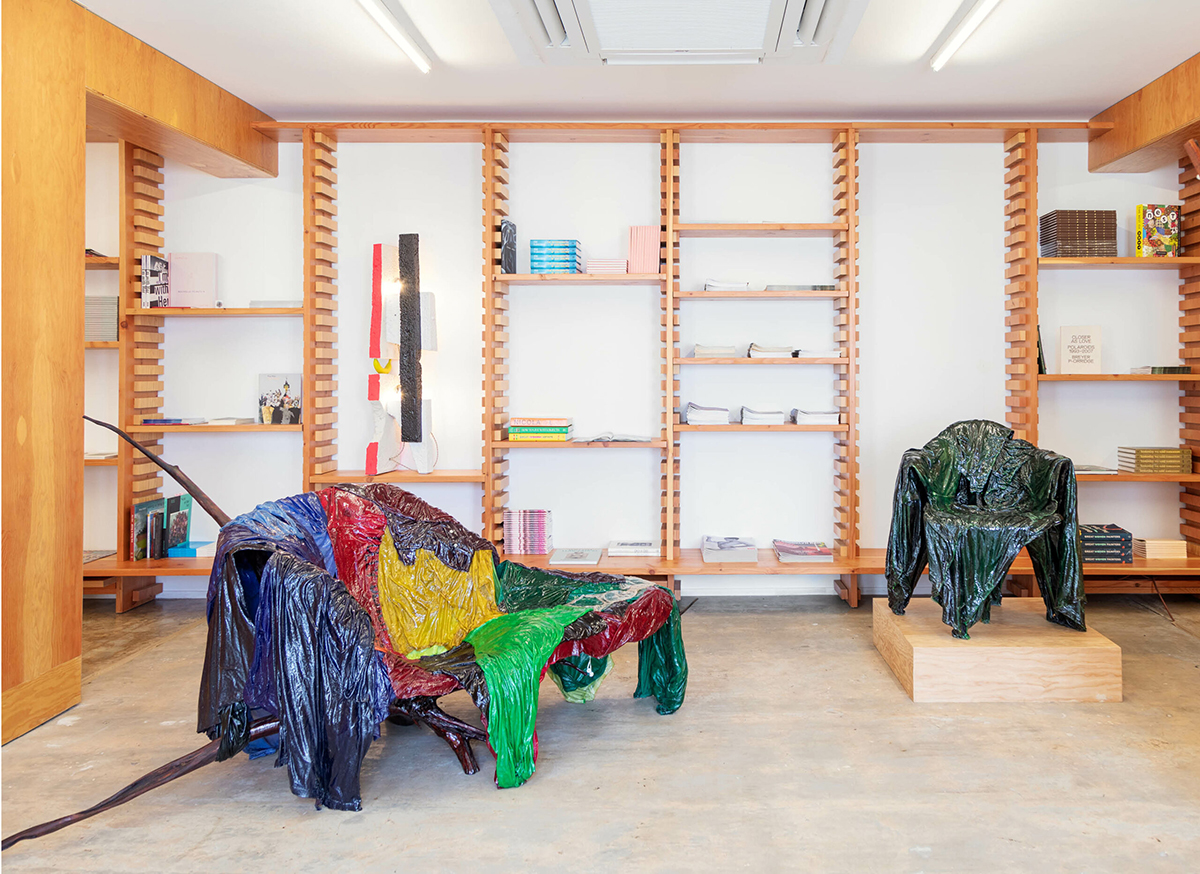 2. "Hyper Natural" at Nina Johnson Gallery | Miami
The natural and industrial worlds collide in the multifaceted practice of Emmett Moore, the buzzy Miami artist known for conceptual furnishings and functional sculptures. His latest show at Nina Johnson, "Hyper Natural," spotlights five new works that blur the line between art and design using unorthodox materials, including a shiny chaise made of driftwood and recycled clothing. There's also a stainless steel sculpture that references car exhaust pipes twisted in a contorted loop and a treelike work made using three unusual types of local wood (Dade County Pine, Cuban Mahogany, and Greenheart) as well as skin of the invasive Burmese python. The heady ideas are balanced with a Gaetano Pesce–esque playfulness; catch the show through November 18.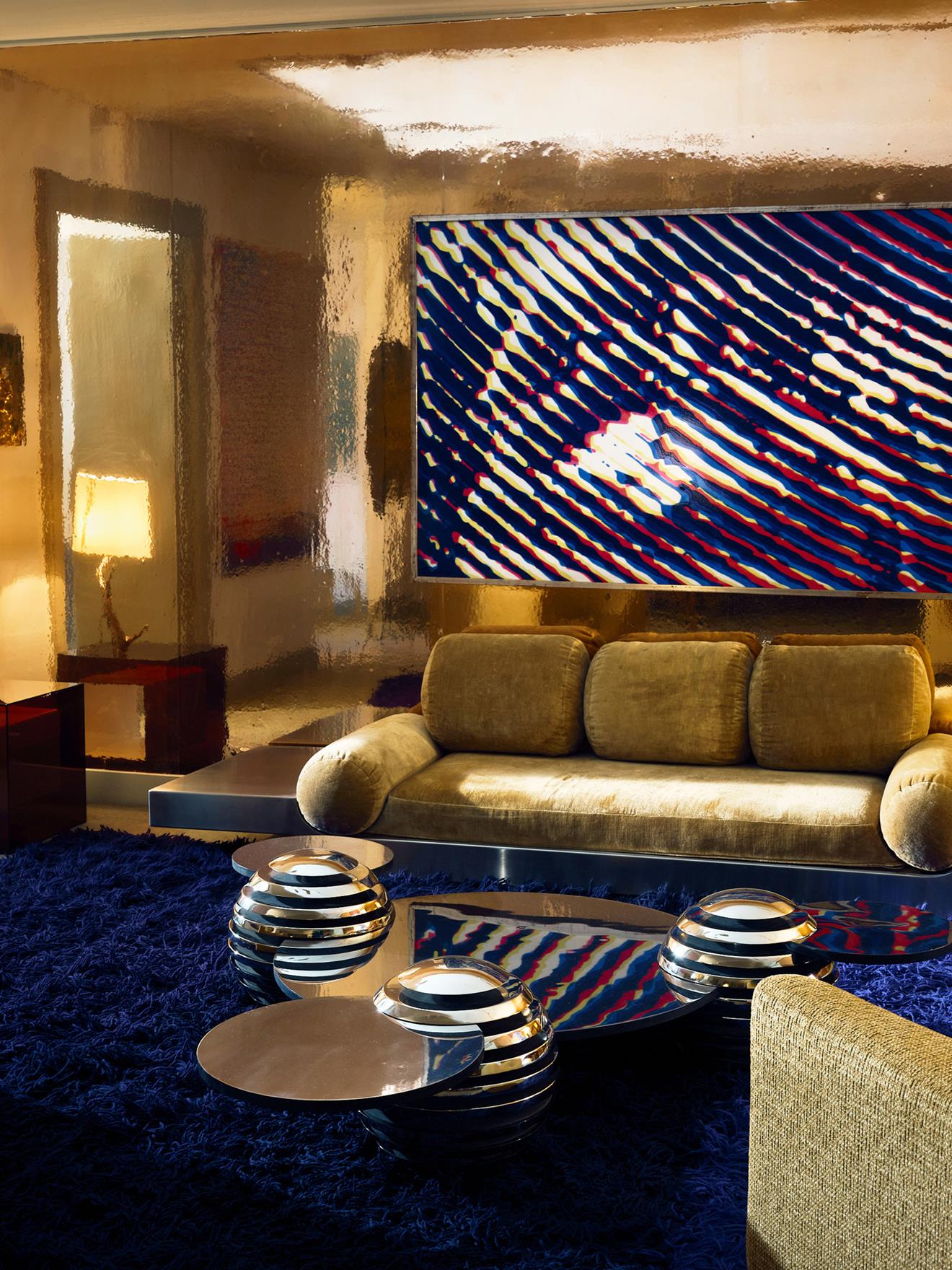 3. Galerie Anne-Sophie Duval at Demisch Danant | New York
Two powerhouse galleries on each side of the Atlantic are trading spaces. New York's Demisch Danant recently wrapped up an installation at Galerie Anne-Sophie Duval in Paris, and now it's time for the reverse. Through December 9, visit the Manhattan gallery for a celebration of vintage European treasures, with furnishings by Jean-Michel Frank and Adrienne Gorska set against paintings by Etienne Cournault. Galerie Anne-Sophie Duval's Julie Blum also brought along a sublime collection of 1950s vases, sculptures, bowls made by inventive Bulgarian-born artist Vassil Ivanoff.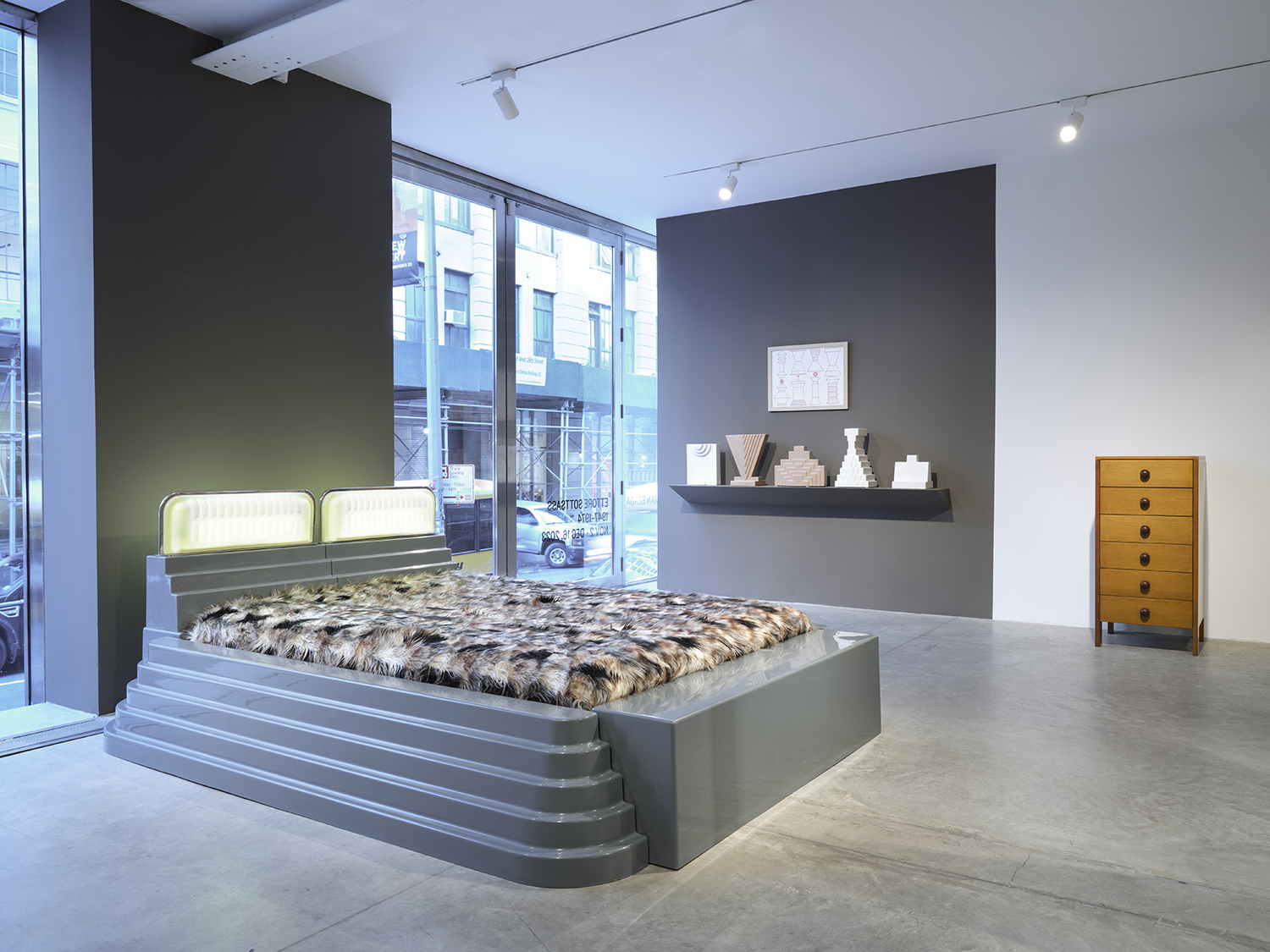 4. "Ettore Sottsass 1947-1974" at Friedman Benda | New York
In the late 1940s, Ettore Sottsass was a young architect still decades away from reaching international fame with the splashy Memphis Group, which became a pioneer of the exuberant style of the '80s. The period in between the two is the focus of Friedman Benda's new exhibition, on view through December 16, which examines the ambitious designs that influenced his later aesthetic. On view are sketches, rare explorations in ceramics, and furnishings created during his partnership with manufacturer Poltronova, including the stepped bed from his Mobili Grigi series made of fiberglass-reinforced resin and a glowing headboard.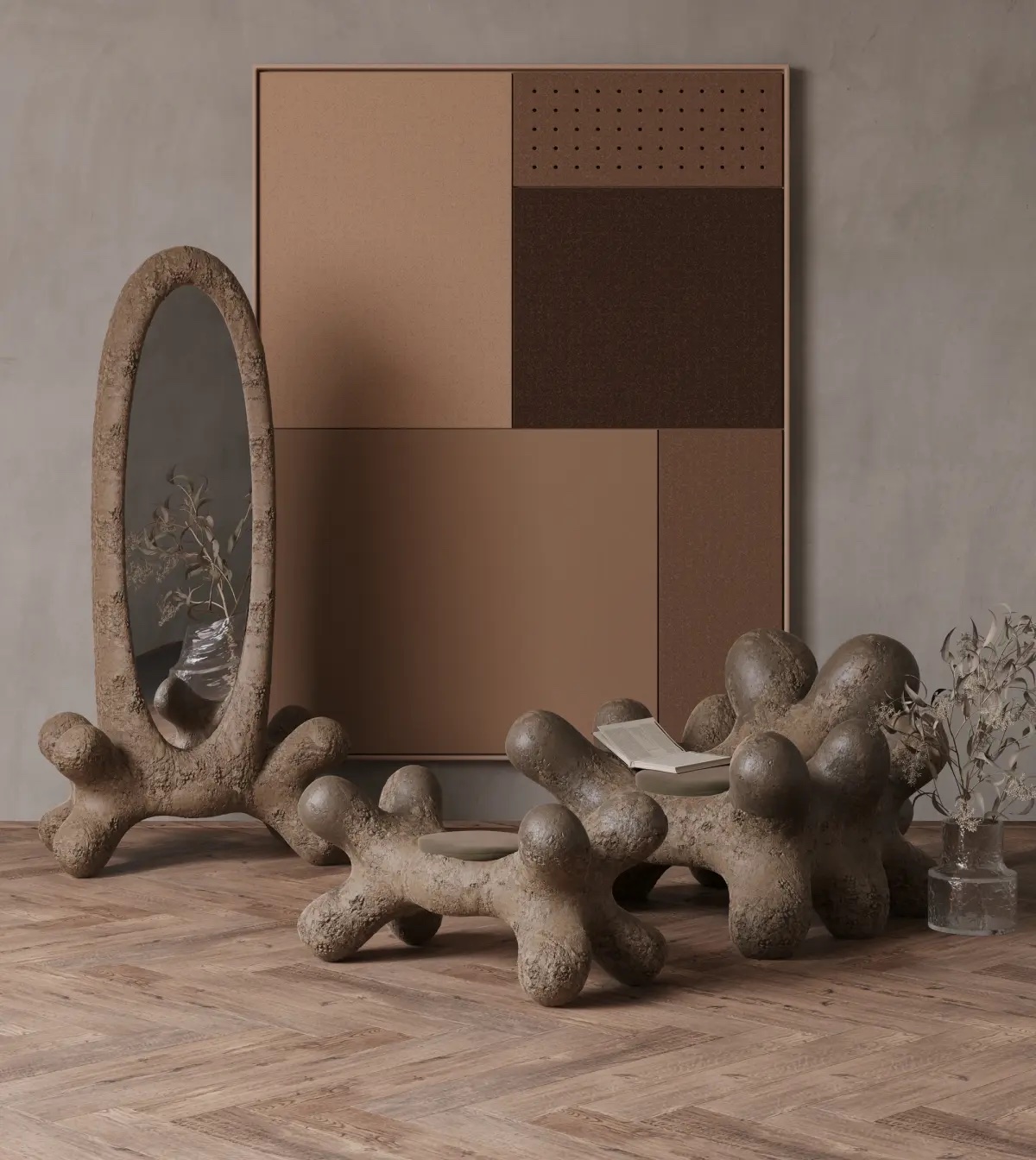 5. Serhii Makhno at Les Ateliers Courbet | New York
In spite of the devastating war in his hometown of Kiev, Ukrainian artist Serhii Makhno has persisted, gathering a band of collaborators at his workshop and meticulously hand-working clay into sculptural furnishings and objects. Their painstaking process, which involves repeated layers of glaze to achieve a prehistoric texture, is not only a creative outlet but an exercise in catharsis for all involved. The studio's captivating creations, on view until January 1 at Les Ateliers Courbet, include mirrors, chairs, tables, lighting, and benches, all of which possess a wabi-sabi element of rugged beauty.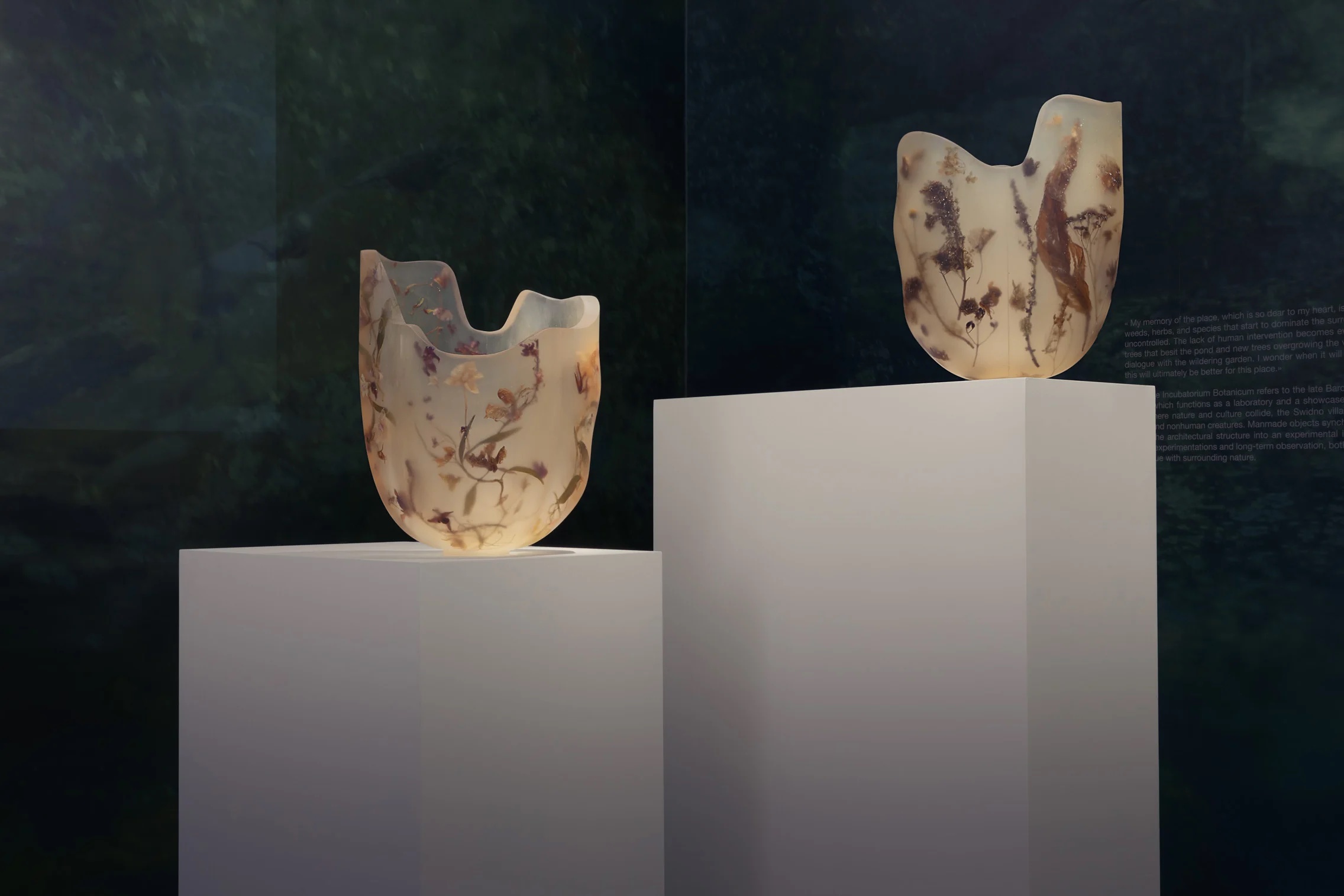 6. "Vas Florum" at Carpenters Workshop Gallery | Paris
Polish artist Marcin Rusak uses his signature process of embedding flowers into resin slabs as a way of exploring the inextricable link between beauty and decay. His latest pieces, on view at Carpenters Workshop's Paris outpost through December 22, perfectly illustrate his mastery of the medium. The collection of resin vases each feature a curated selection of plants and flowers that have special meaning for the artist, whether a memory from childhood or a desire to contemplate humanity's relationship with nature.
Next Post