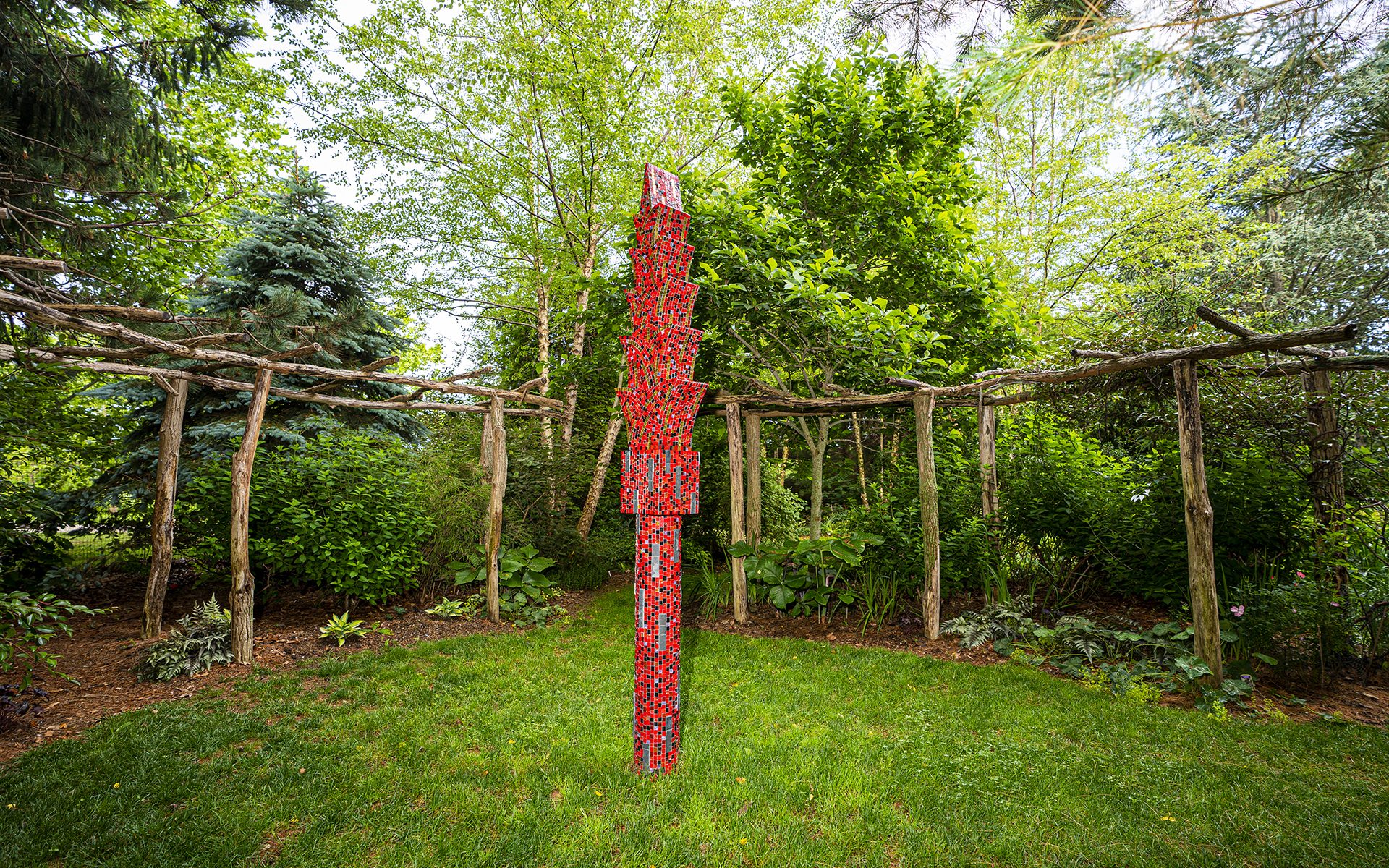 The Ultimate Art Lovers' Guide to the North Fork of Long Island
The scenic region offers a plethora of artful spaces, from a bucolic garden filled with exotic plants and installations to boutique galleries showcasing work by local talent
Framed by the Peconic Bay and the Long Island Sound, the North Fork of Long Island has historically been an escape for creative souls. Back in the 1950s, art dealer Betty Parsons and abstract expressionists Theodoros Stamos and Mark Rothko drifted to its bucolic landscape while today artists, writers, designers, and architects have upheld the migration. "It's like the Springs was when I first started writing about art; there's a real community, with artists at different levels," says critic and Mattituck resident Amei Wallach, citing sculptor Richard Serra as one of the area's most prominent residents.
A cultural zeitgeist has taken hold in tandem with a burgeoning food and hospitality scene notable for its seasonal farm-to-table menus and locally produced beer and wine. Here, Galerie spotlights several destinations that are must-visits on any sojourn along the North Fork, from Aquebogue to Orient.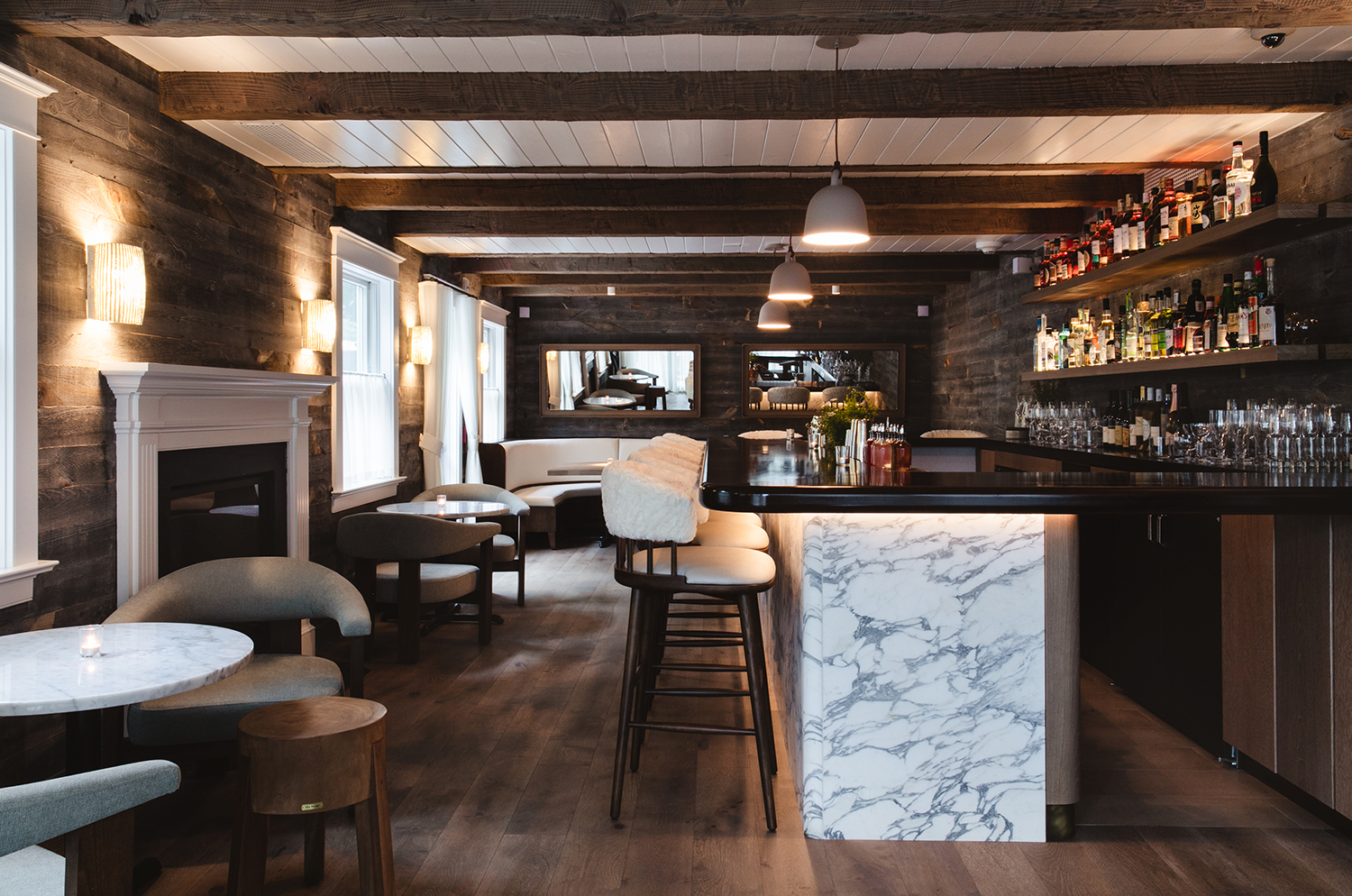 1. North Fork Table & Inn, Southold
Pioneering chefs Claudia Fleming and her late husband, Gerry Hayden, paved the way for many of today's most exciting restaurateurs including John Fraser who last year took over Fleming and Hayden's beloved North Fork Table and Inn. Under Fraser, the restaurant introduced a fresh menu inspired by hyper-local ingredients, like broiled little neck clams and whole roasted fluke, and interiors updated by architect Thomas Juul-Hansen. This past summer, the restaurateur debuted Southold General, a chic café and take-out market featuring pizza and gelato, designed by architect Elizabeth Roberts, while The Shoals, a 20-suite motel also designed by Juul-Hansen on the water's edge, is previewing this month with an official opening slated for 2022.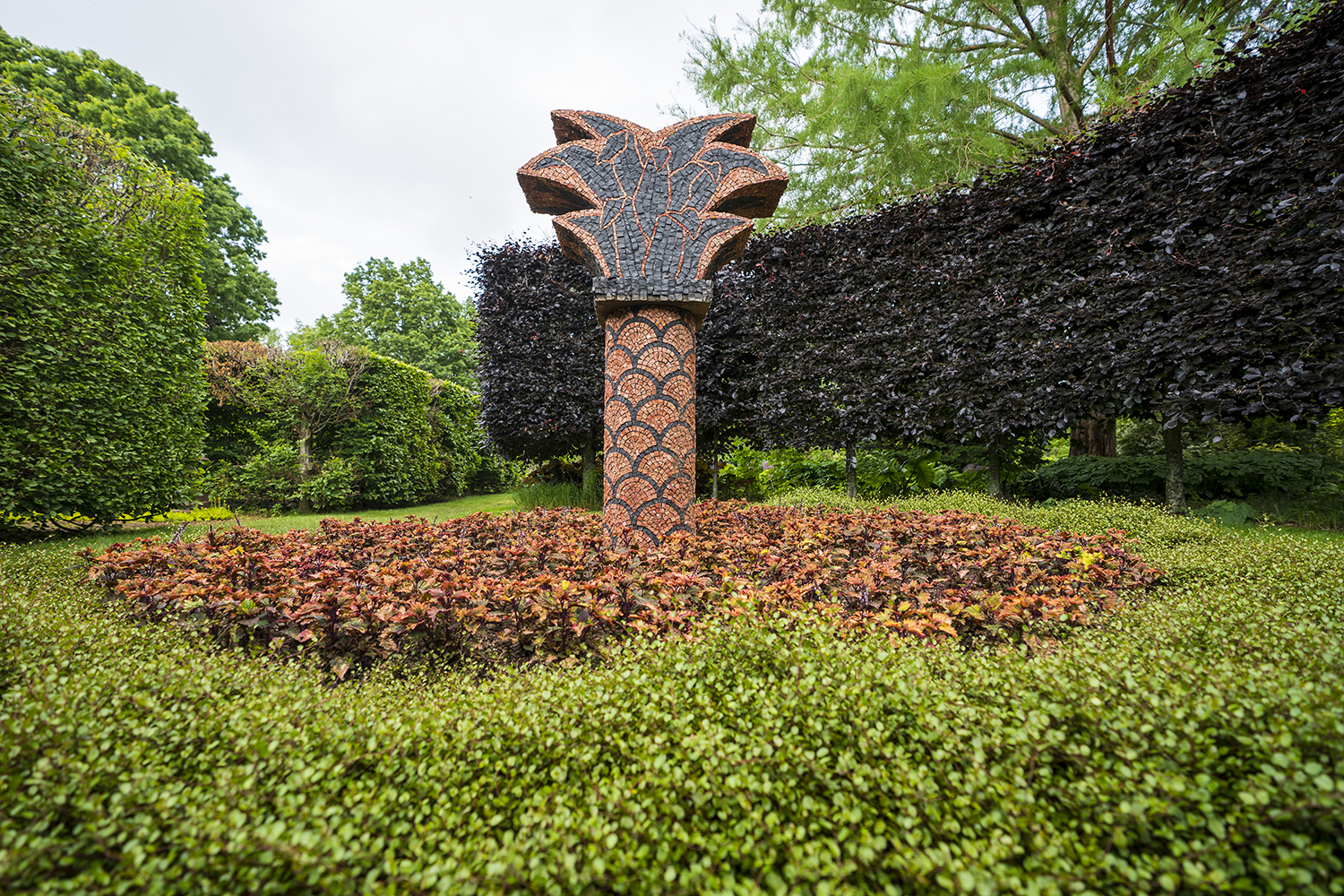 2. Landcraft Foundation, Mattituck
For 30 years, Landcraft Environments cofounders Bill Smith and Dennis Schrader have cultivated the 17 acres around their 1840s farmhouse in Mattituck as a private utopia while growing their design/build landscape firm which today includes a wholesale nursery and ornamental garden installed with arbors, trellises, a tiki hut filled with exotic orchids, and a subterranean stone grotto, all constructed by the pair. This past spring, the couple launched the Landcraft Foundation, to open their residential property to the public and showcase their collection of rare botanical specimens juxtaposed with art.
Artist Ugo Rondinone curated the first show, selecting five sculptural works by Shelter Island artist Ned Smyth. At the site, multiple paths outlined with perennial borders lead visitors through a maze of gardens, past the house, a swimming pool, meadows, and a meditative labyrinth with Smyth's iconic mosaic palm trees interspersed throughout. "After visiting Landcraft, I realized that these palms would work as focal points in the different environments we chose," says Smyth of his columns, inspired by visits to Italian museums and churches with his father, renaissance scholar Craig Hugh Smyth. The pieces are given new context by their garden settings. "I was surprised, not having thought about this work in 34 years."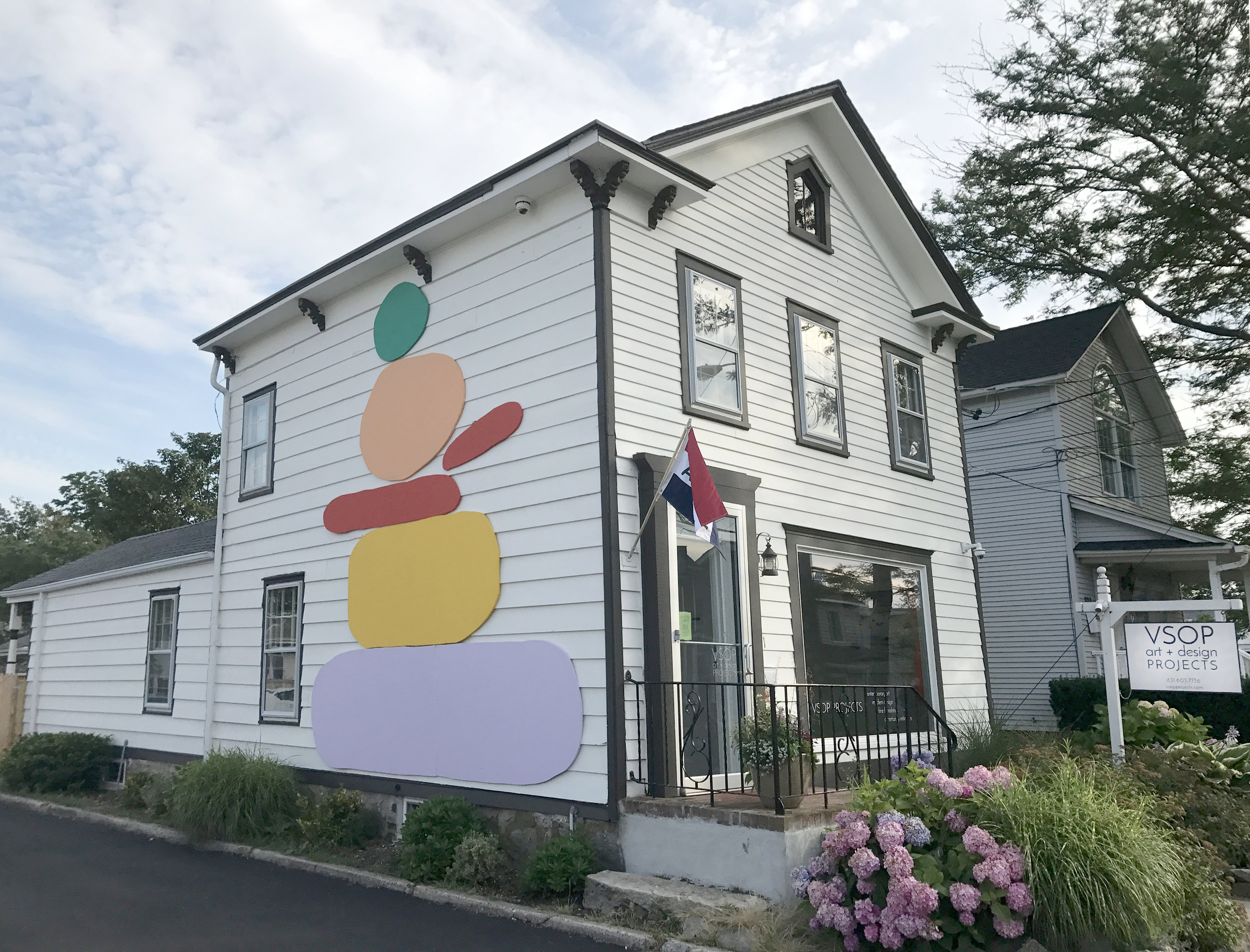 3. VSOP Projects, Greenport
At VSOP Projects, a carefully curated gallery located in an 1868 historic home in the heart of Greenport Village, Jonathan Weiskopf shows a mix of contemporary media, emphasizing North Fork makers. Fresh off the group show "Four Rooms," which featured works by Gulsen Calik, Joanne Greenbaum, Peter Treiber Jr., and B. Wurtz, VSOP Projects mounts Philadelphia painter Morgan Hobbs's solo exhibition "Look What the Cat Dragged In," on view October 2 through November 20.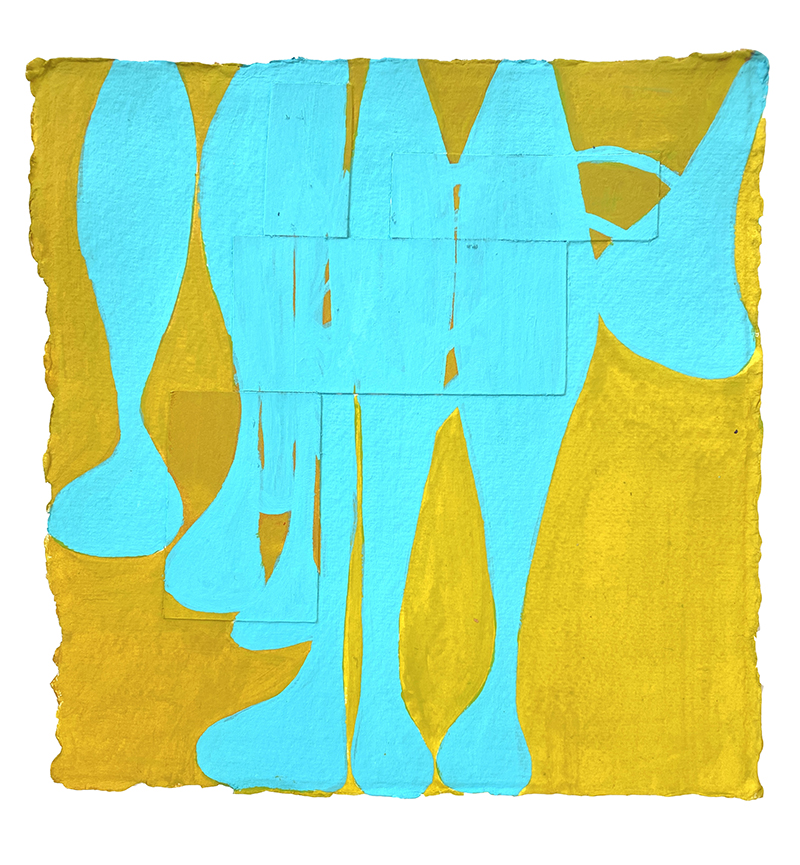 4. Rosyendpost Gallery, Greenport
"The artists are connecting with each other and coming up with projects and schemes," Amei Wallach says about the burst of activity including new galleries opening this year. Orient resident Charles Dean was able to re-locate his pop-up exhibitions after his good friends, curator Gary Garrels and painter Richard Hoblock, purchased and renovated a building in Greenport village giving him space to show. Over the summer, the newly minted Rosyendpost Gallery featured work by Pamela Wilson-Ryckman, Lois Dodd, Ying Li, Dwight Owsley, Suzanne McClelland and Alix Pearlstein as well as Jill Moser whose current show, on view through September 26, consists mostly of painted collages (or daily meditations) and a few woodcut prints and paintings, all created during the pandemic. "It seems very right that it be shown for the first time in the remarkable East End light in which it was painted," says Moser. "'Nude palette,' a range of colors stripped bare—seemed an accurate signifier for this work in which color is celebrated as essential to the shape it takes."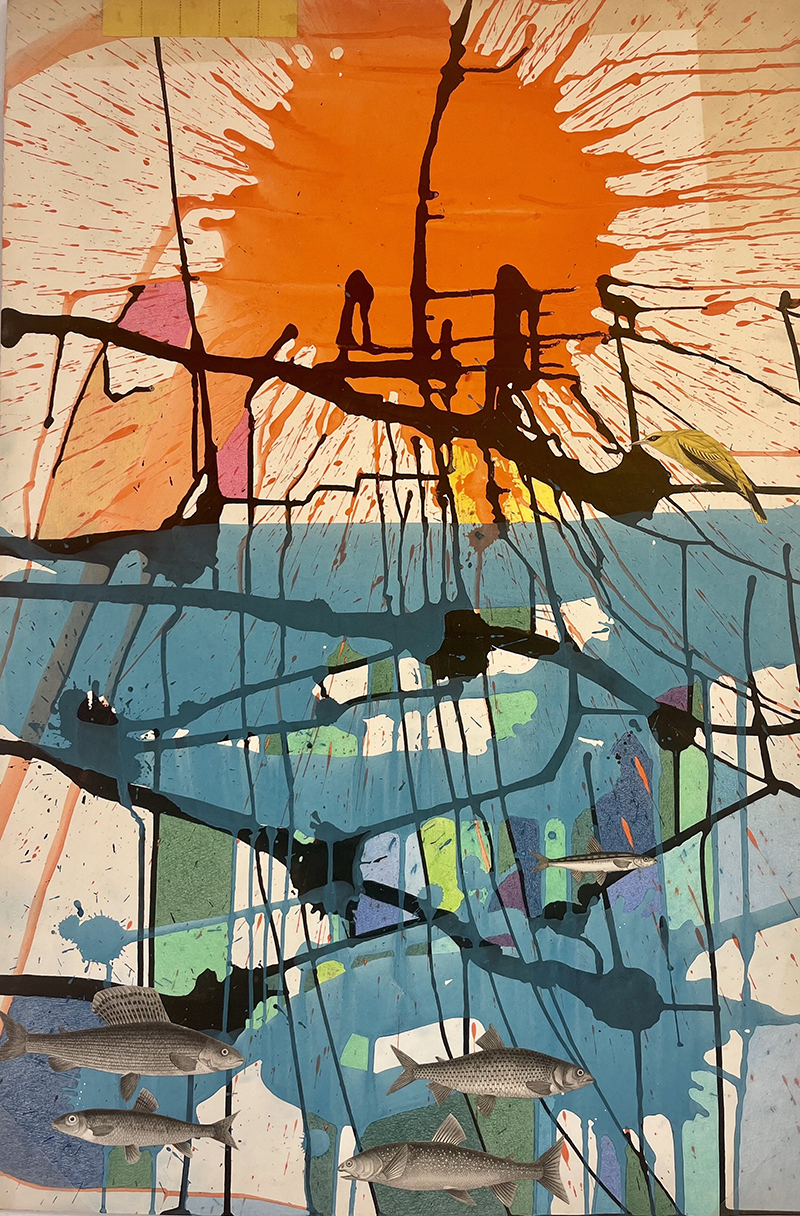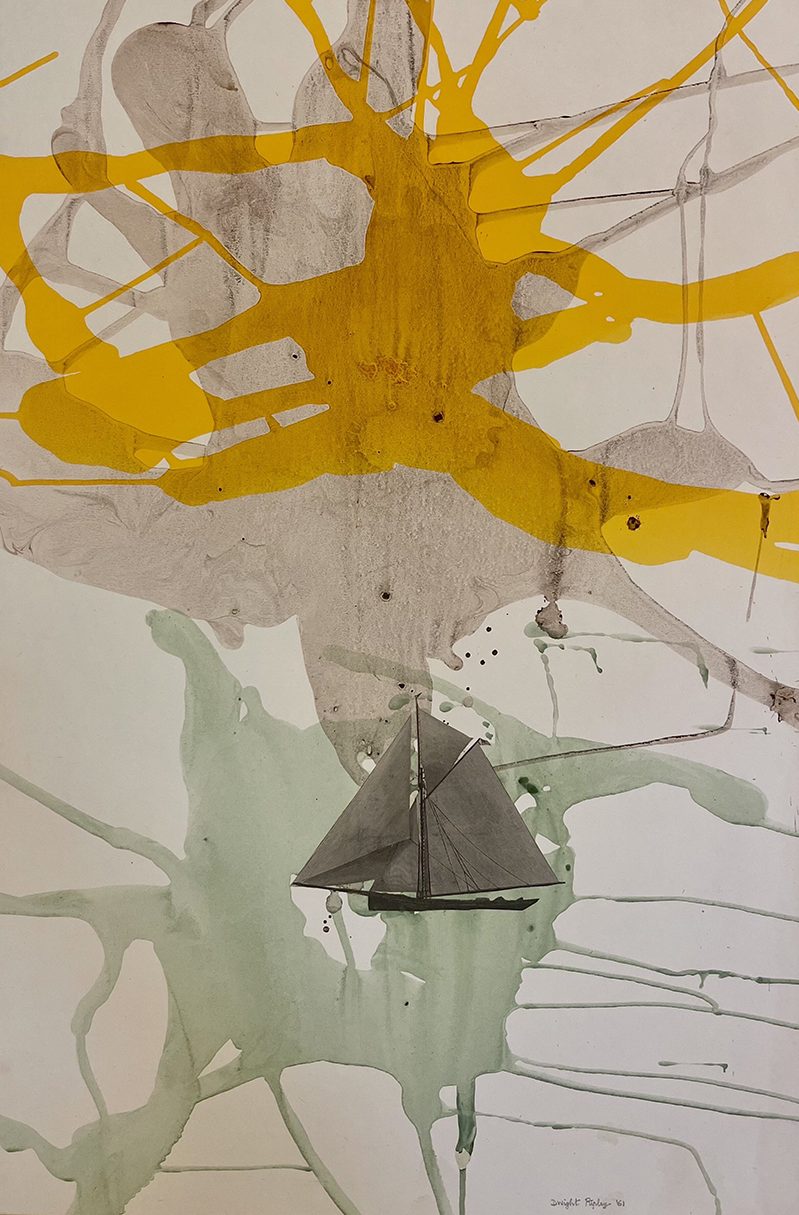 5. Fiedler Gallery, Greenport
"Since the pandemic a lot of creative people have come to live and work out here," says arts professional and Greenport resident Lucas Natali who just opened Fiedler Gallery. The debut solo exhibition, co-organized in collaboration with Tibor de Nagy and Douglas Craze, "Dwight Ripley: A Surrealist in Greenport, Works 1941-1961," presents the work of the London artist who was passionate about poetry, botany. and art. Ripley exhibited at Peggy Guggenheim's seminal gallery, Art of This Century, as well as Tibor de Nagy Gallery before settling in Greenport in 1959. Natali, whose interests span American Post-war and Abstract Expressionist art highlighting Suffolk County natives, hopes to develop a renewed appreciation for this local hero with this show, on view through November 15.
Next Post