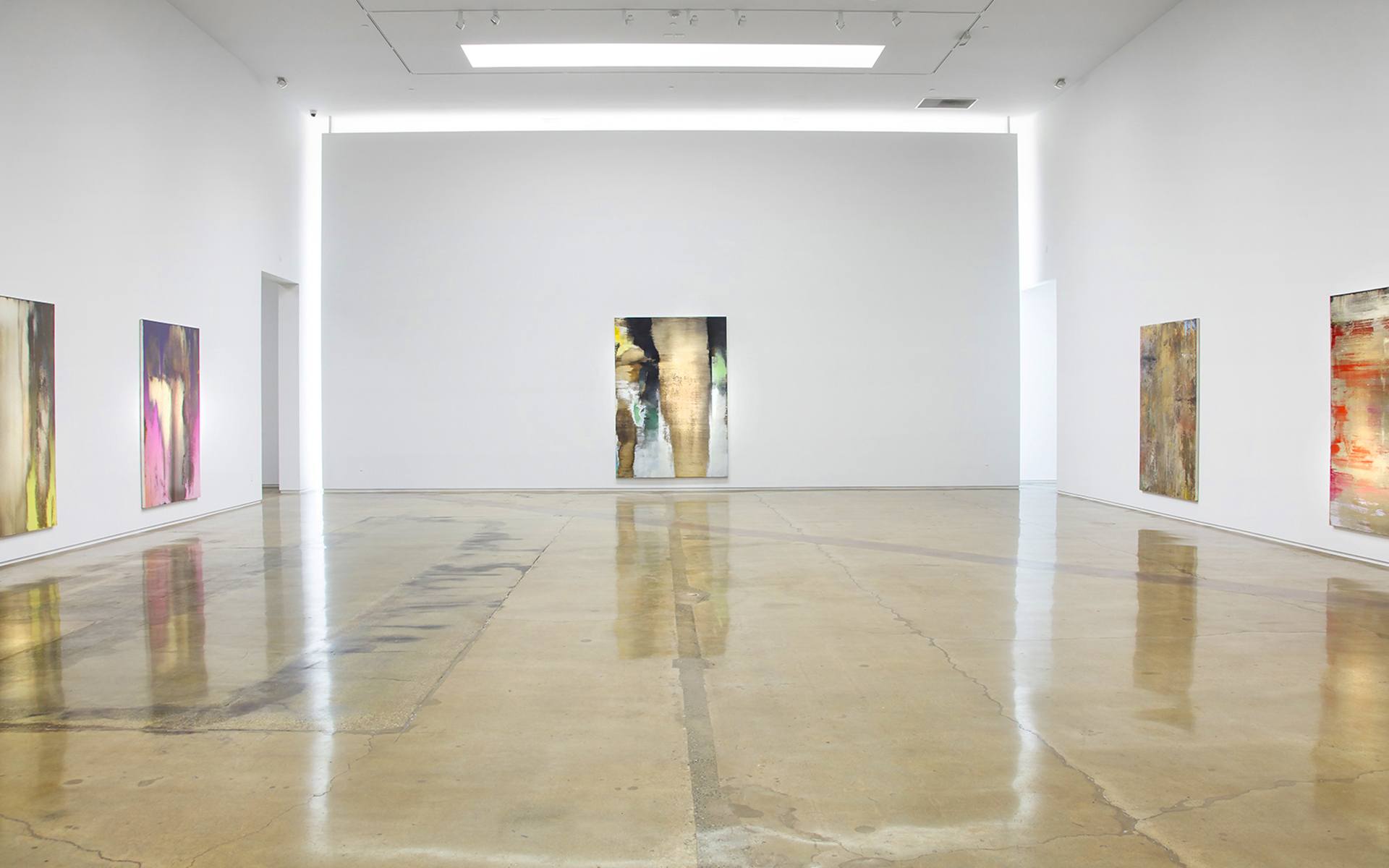 Nir Hod's New Show at Kohn Gallery Realizes a New Painterly Depth for the Artist
In the artist's latest series, "The Life We Left Behind," the viewer becomes part of the reflective surfaces of the work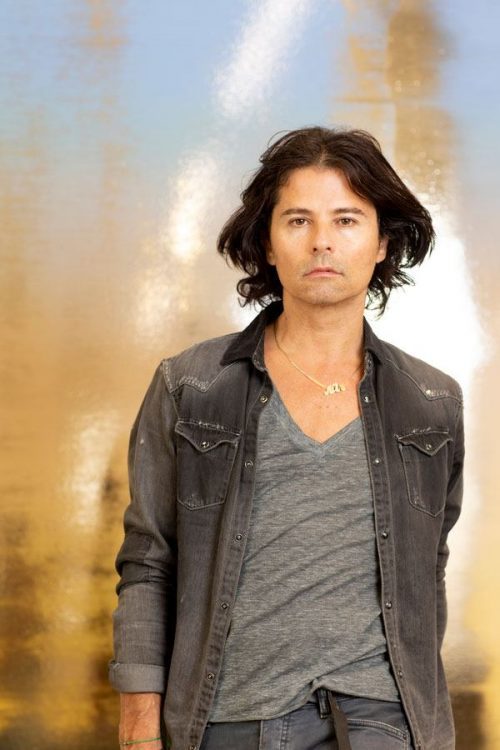 Artist Nir Hod has had his share of opening parties and solo shows, but his latest debut at Kohn Gallery in Los Angeles offers an unveiling like none other. Opening on July 16 and running through the end of August by appointment only, the show, entitled "The Life We Left Behind," pushes Hod's work with chrome to new depths.
"The times we live in are so poetic," the artist tells Galerie. "These works show the world in an emotional way. They are about destruction and decay, but they're also sublime. It's so relevant now and shows how life imitates art."
To create these large shimmering collages, Hod begins with the underpainting, which represents life in its peaceful state. He prints sunsets, sunrises, and historical images to serve as the underlayer. Next, he covers them with chrome. "This part of the process is very dramatic, and the destruction creates a new kind of beauty," he explains. He then begins to remove the chrome to create his own unique patina. This step can be as violent as applying an air pressure gun or as gentle as wiping away dust with a makeup brush.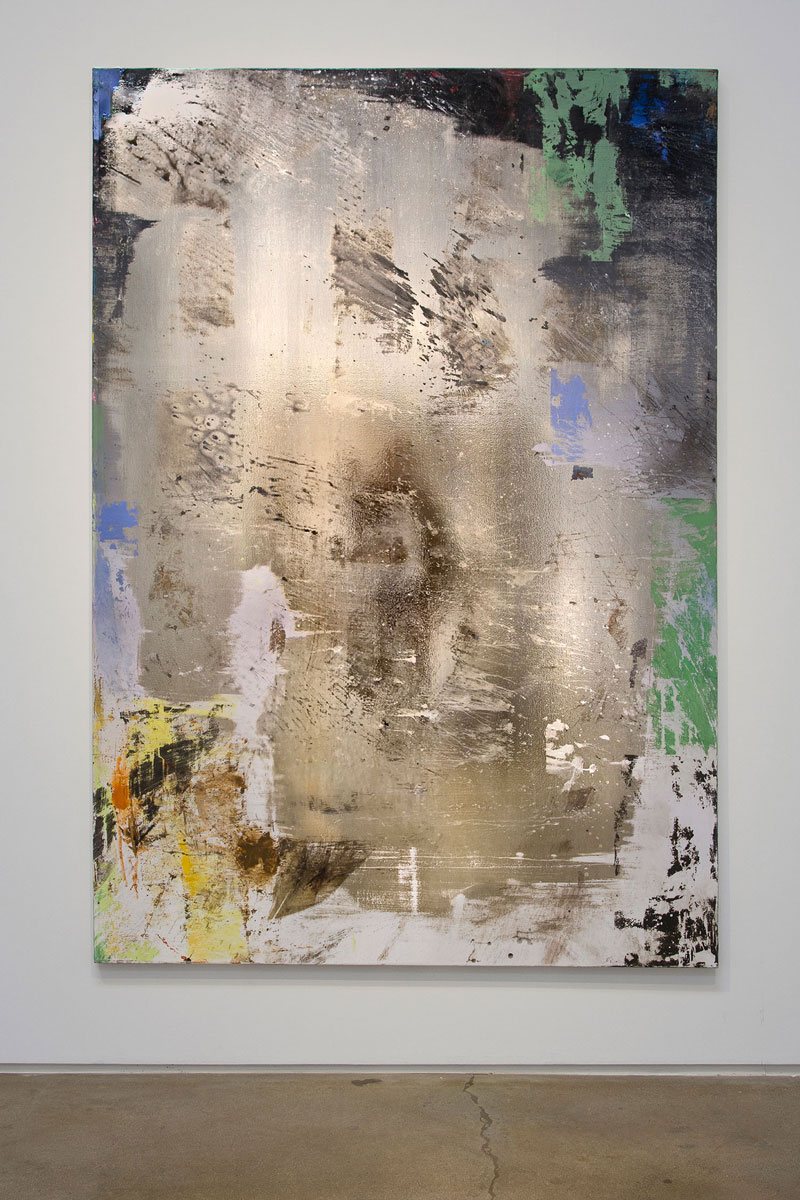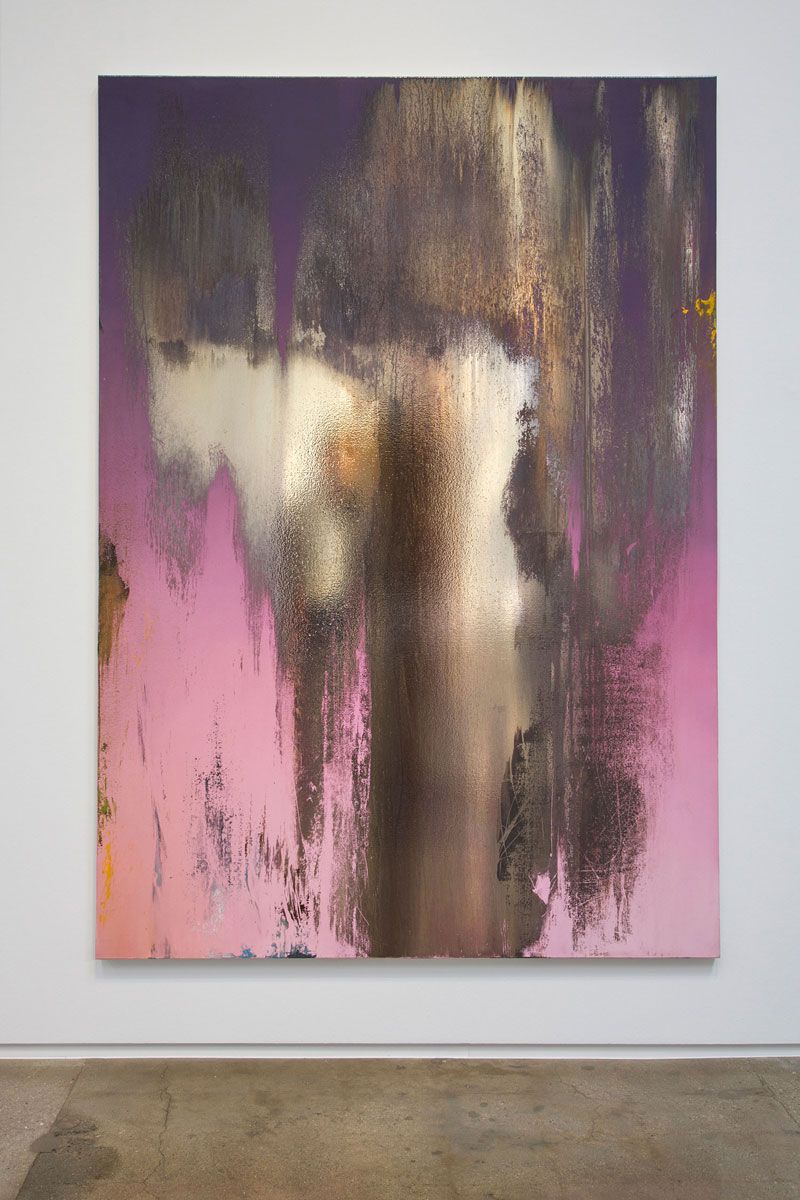 For Hod, the chrome represents life with all its money and decadence. But the viewer is then placed inside the world of painting, where one sees their own reflection. "You see yourself through the destruction. It's that memory of yourself." That reflection of oneself inside the artwork is also the perfect representation of this era of selfies and life lived on social media.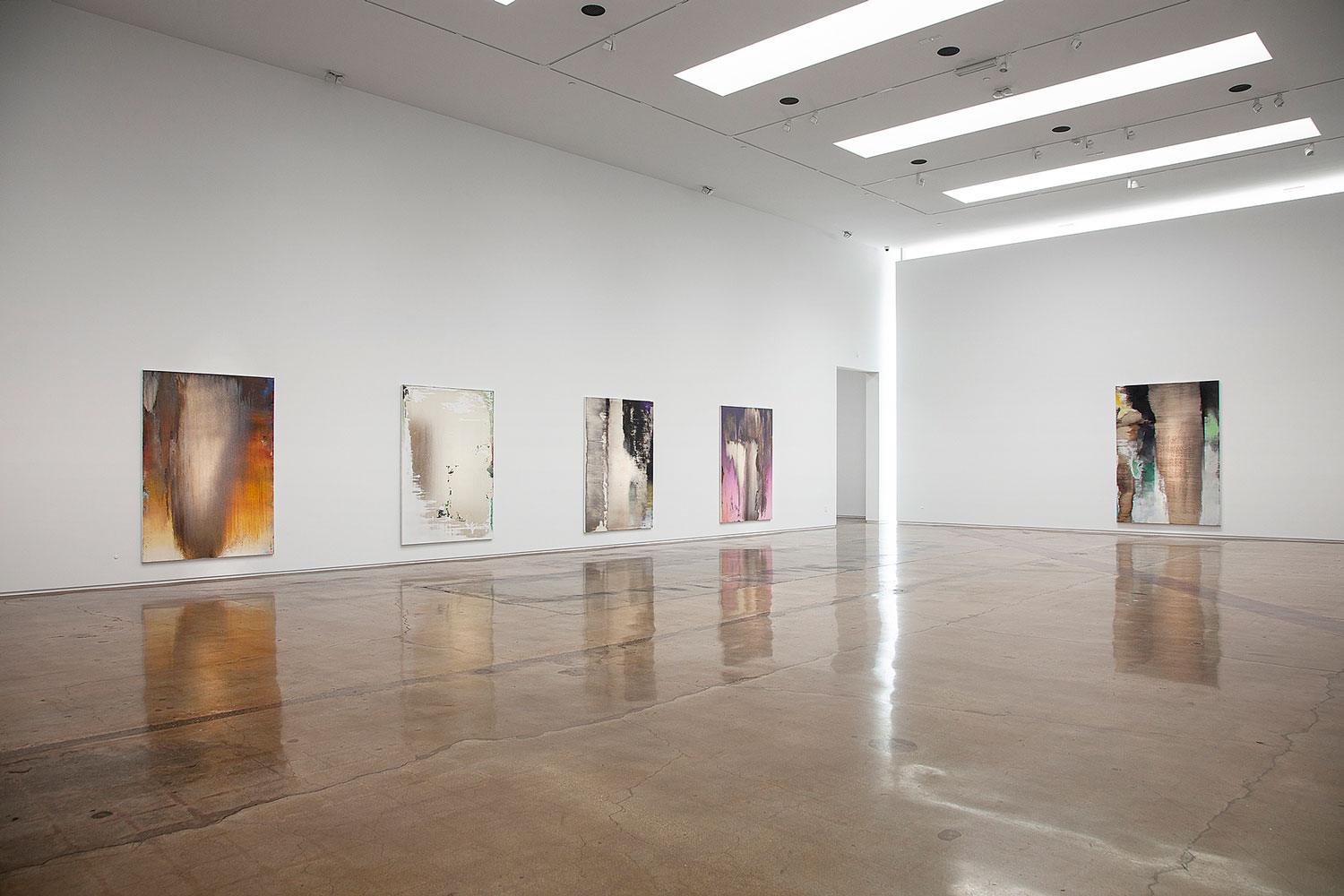 During the months of lockdown due to COVID-19, these works became all the more powerful to the artist as he isolated with his family in Connecticut, away from his home in New York City and his studio in Jersey City. It was then that he saw how the works lived up to "The Life We Left Behind," the title he had given the series before these events. "Before this I thought about separation and the memory of who you once were, but during these times it became that much more real."
Inspiration for the 12 large paintings on view in the exhibition initially came from Andy Warhol's "Shadows" series (1978–79) at DIA in New York. There are also several smaller pieces and a sculpture made of unexpected materials, including plaster, old bricks, candle, moss, and even leftover pizza and cookies. Created before the pandemic, the work now takes on a new meaning for the artist, resembling what the city looked like when he returned from Connecticut. "The city with no people and everything empty made the place itself look like a sculpture."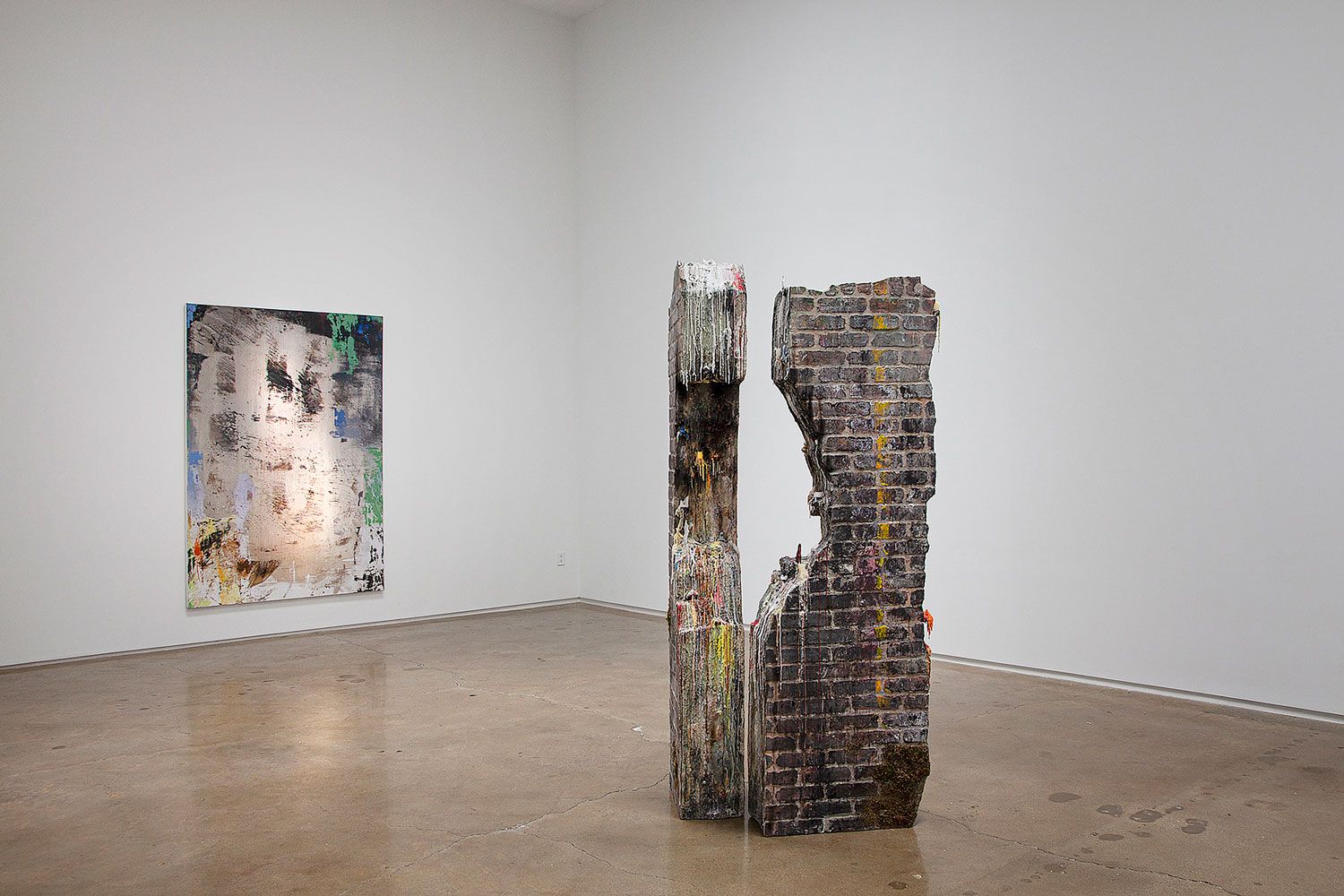 Not one to let a spark of creativity pass him by, Hod also imagined a new line of soap with his partners at Prospect NY during quarantine. The white bar, which is named "Nothing Lasts Forever/CORONA," is simply marked with the word corona, which aptly disappears with frequent lathers. Twenty percent of proceeds from the sale will go to Central Emergency Response Fund (CERF), which supports coronavirus relief efforts and has continued to provide crucial support since the outbreak of the pandemic.
Over the past few months, Hod has found a new way to look more deeply at works created before the pandemic, while also playing with those everlasting questions about who we are and how we look at ourselves.
"The Life We Left Behind" is on view through August 30 at Kohn Gallery in Los Angeles.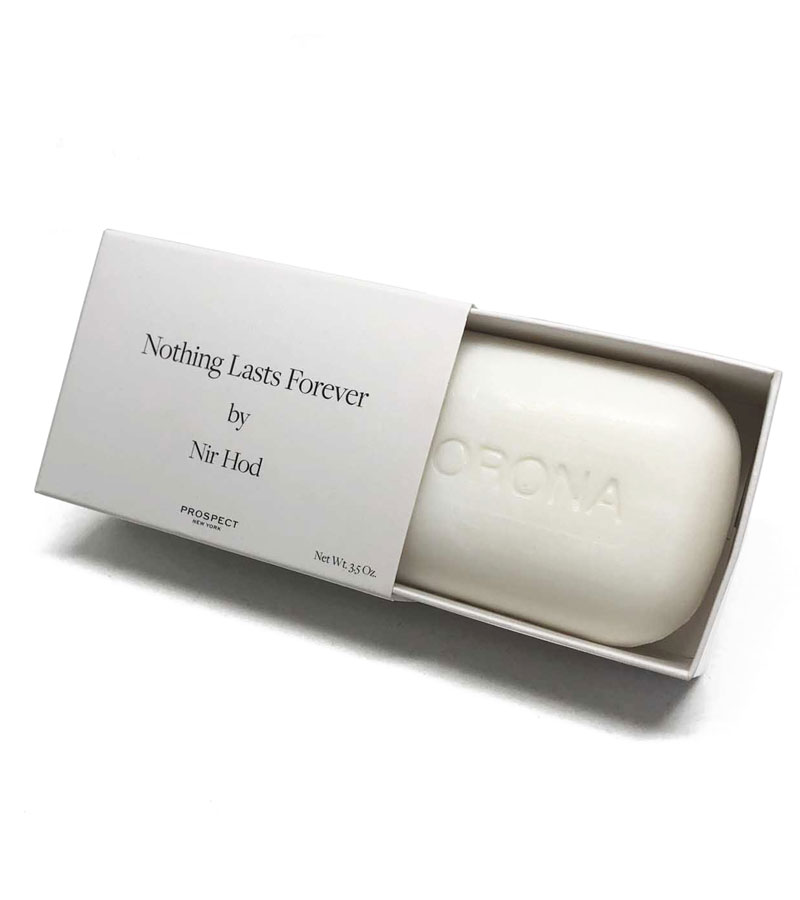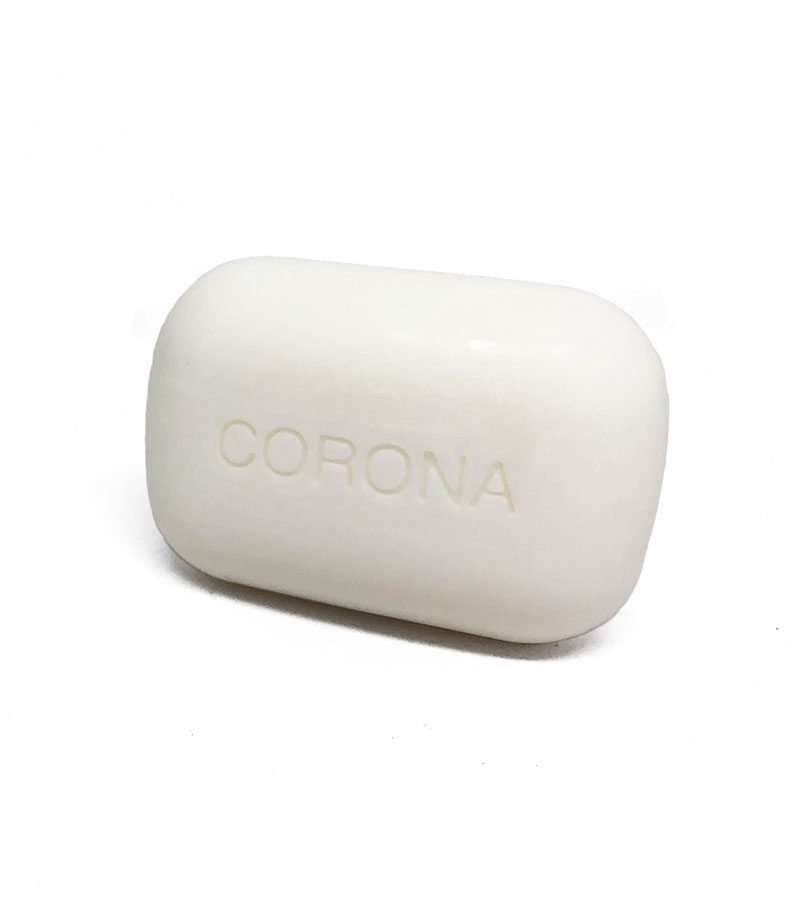 Next Post