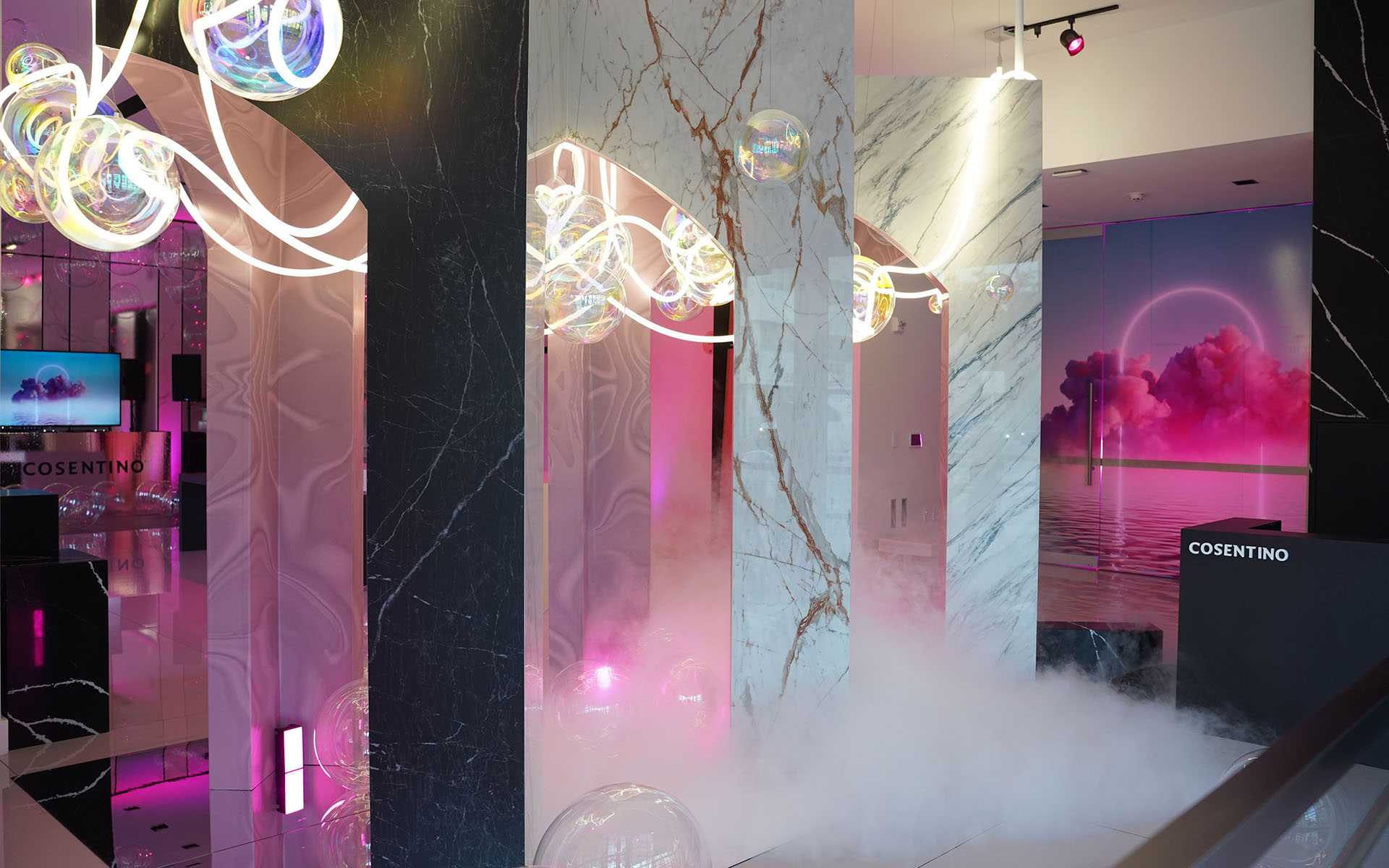 Designer Nina Magon Crafts a Dreamy Installation with Cosentino and Studio M During Art Basel
Titled "Dreamcloud," this special immersive art piece lets guests experience another reality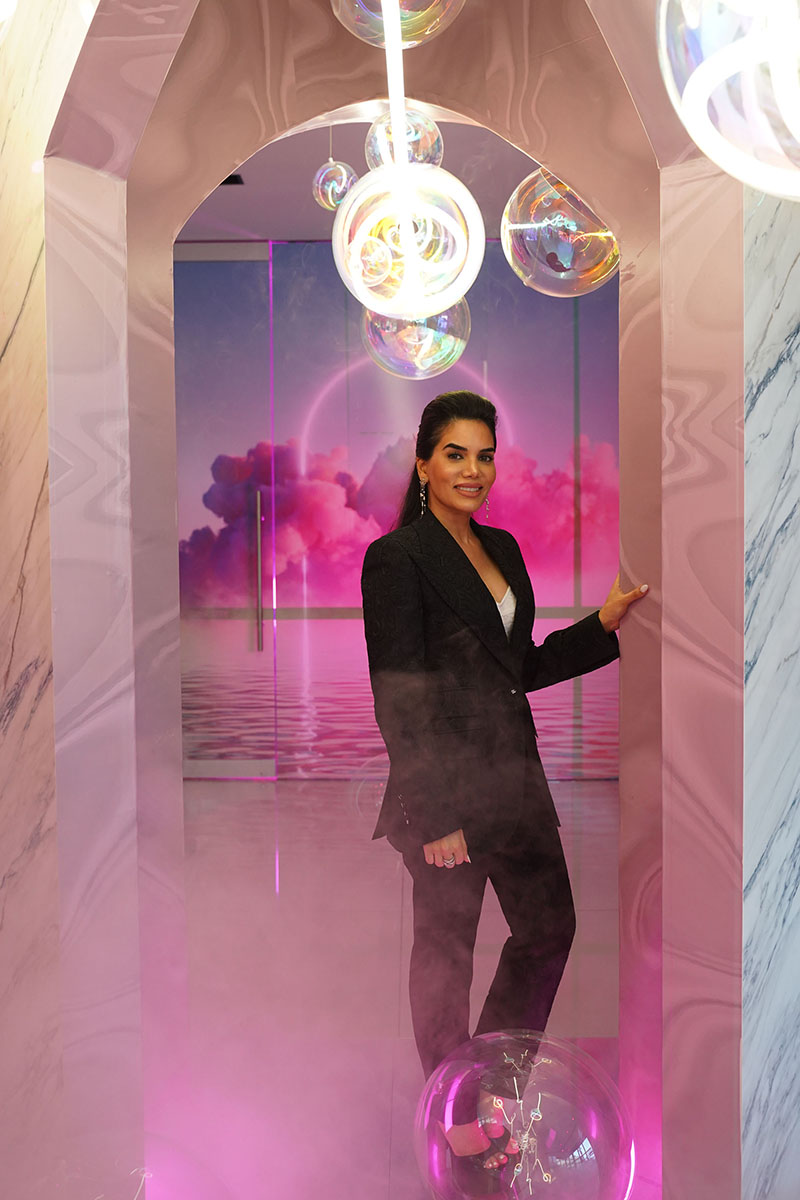 While visitors to Miami were here primarily to take in the collections at Design Miami/ and Art Basel, other pop-ups and installations around town made this year's Art Week a unique spectacle.
Over on Biscayne Boulevard, Cosentino City Miami teamed up with designer Nina Magon and Studio M Lighting to craft the ethereal installation "Dreamcloud." The vision for the project was conceived by Magon's desire to enter the metaverse, and guests were given the opportunity to be immersed in an alternate dream world.
"We want it to feel as if you're walking on clouds," says Magon, who employed dry smoke and iridescent balloons to craft the ethereal atmosphere. "You should feel like you're going through a portal into some kind of metaverse. It's a whole experience."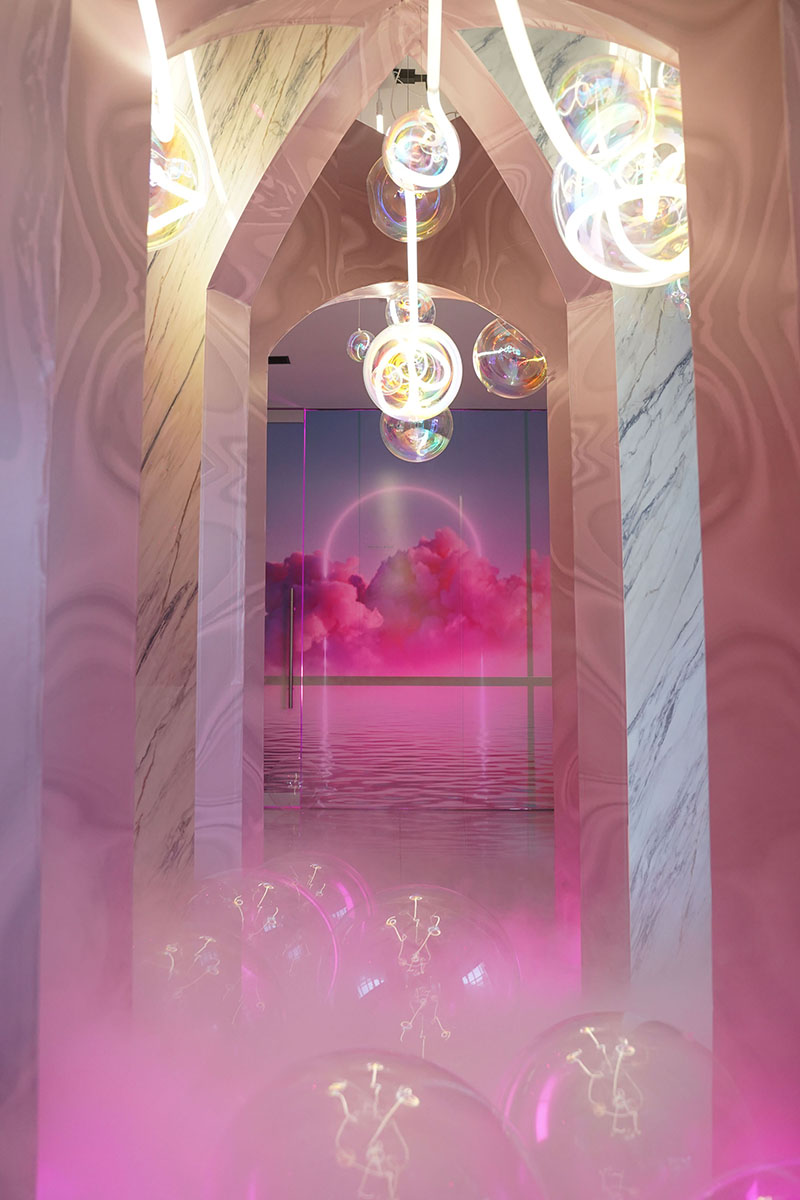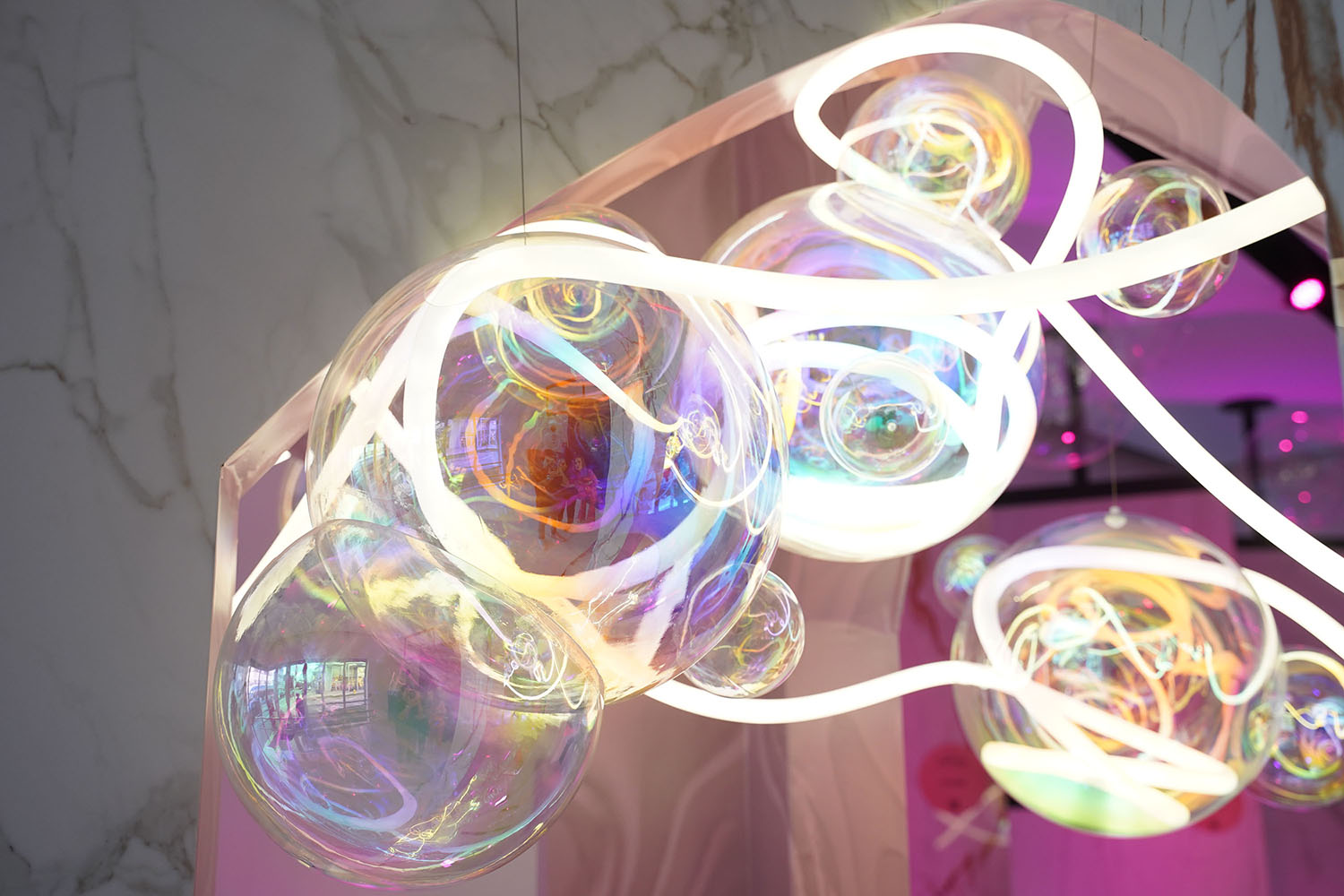 In order to bring this vision to life, Magon create a series of tunnels using eight slabs from her newly-launched Dekton Onrika Collection with Cosentino, a carbon neutral product made of the brand's Technical Ultracompact Stone. Underneath, a reflective floor adds to the ambient atmosphere.
"We want it to feel as if you're walking on clouds"

Nina Magon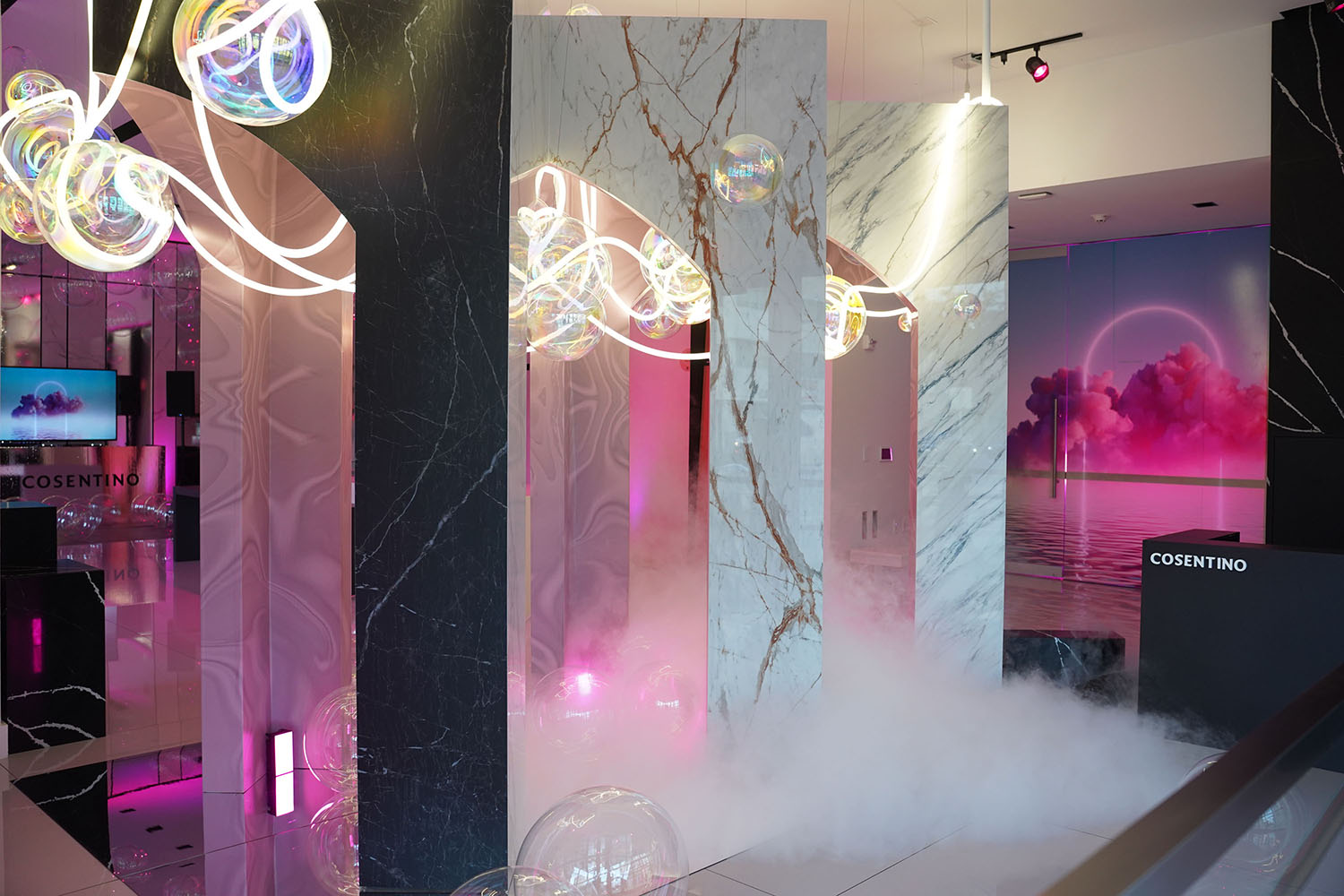 Suspended above these marble arches, LED illuminated cords and lights of iridescent glass from Studio M were installed alongside a multitude of bubble clusters from Magon's collection for the brand. From top to bottom, this otherworldly atmosphere delivered on its mission to transport guests into another universe. "That's really what we were trying to create here," Magon tells Galerie, "a memory for everyone to see and experience something very unique."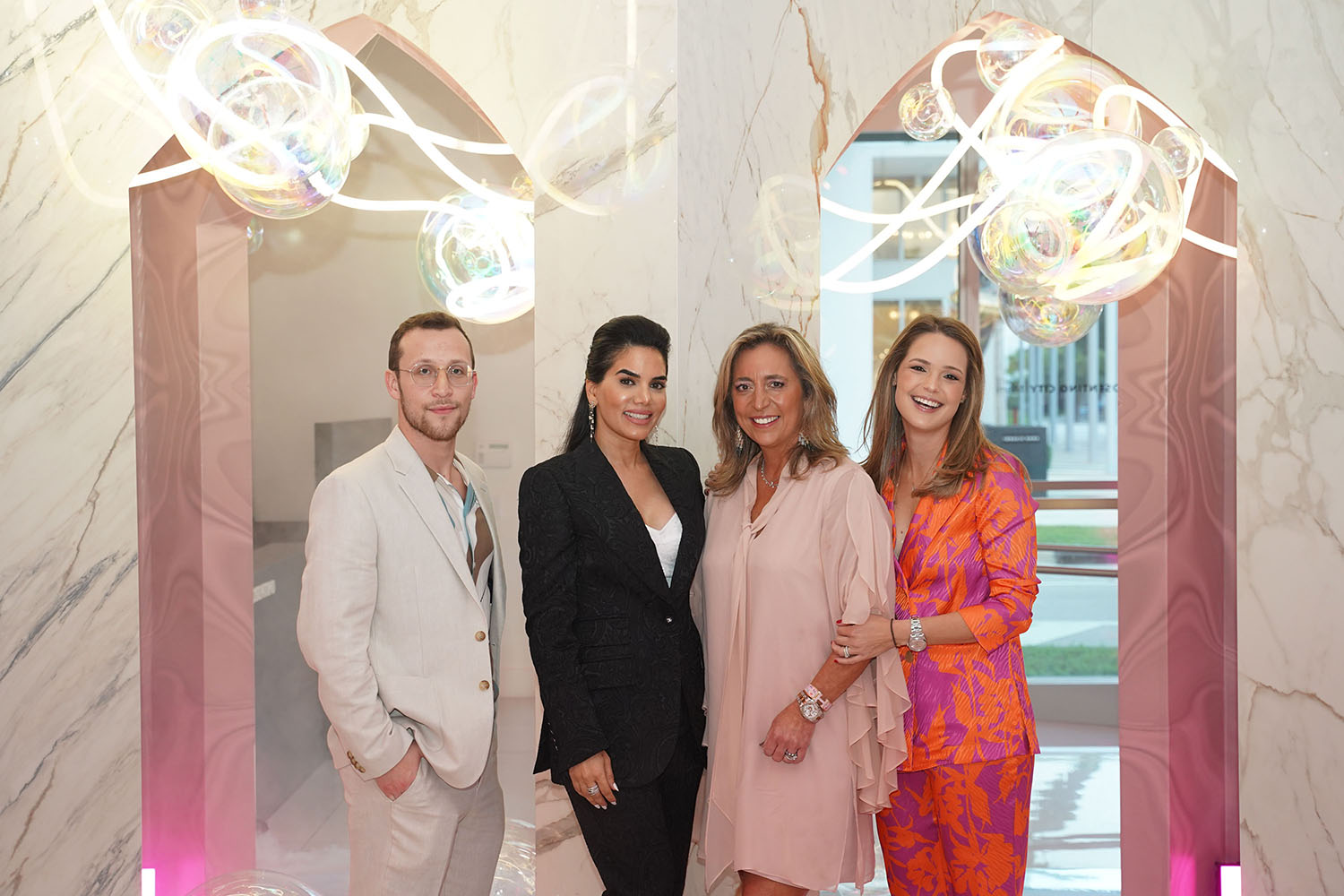 Unveiled on December 1 for one-day only, the collaborative project served as not only an impressive art piece, but a testament to what can be achieved when three immense talents come together. "Cosentino is a very creative company," Magon says. "I'm really loving putting all the brands together and everyone working together. I feel like the collaboration gave us this amazing end result."
Next Post