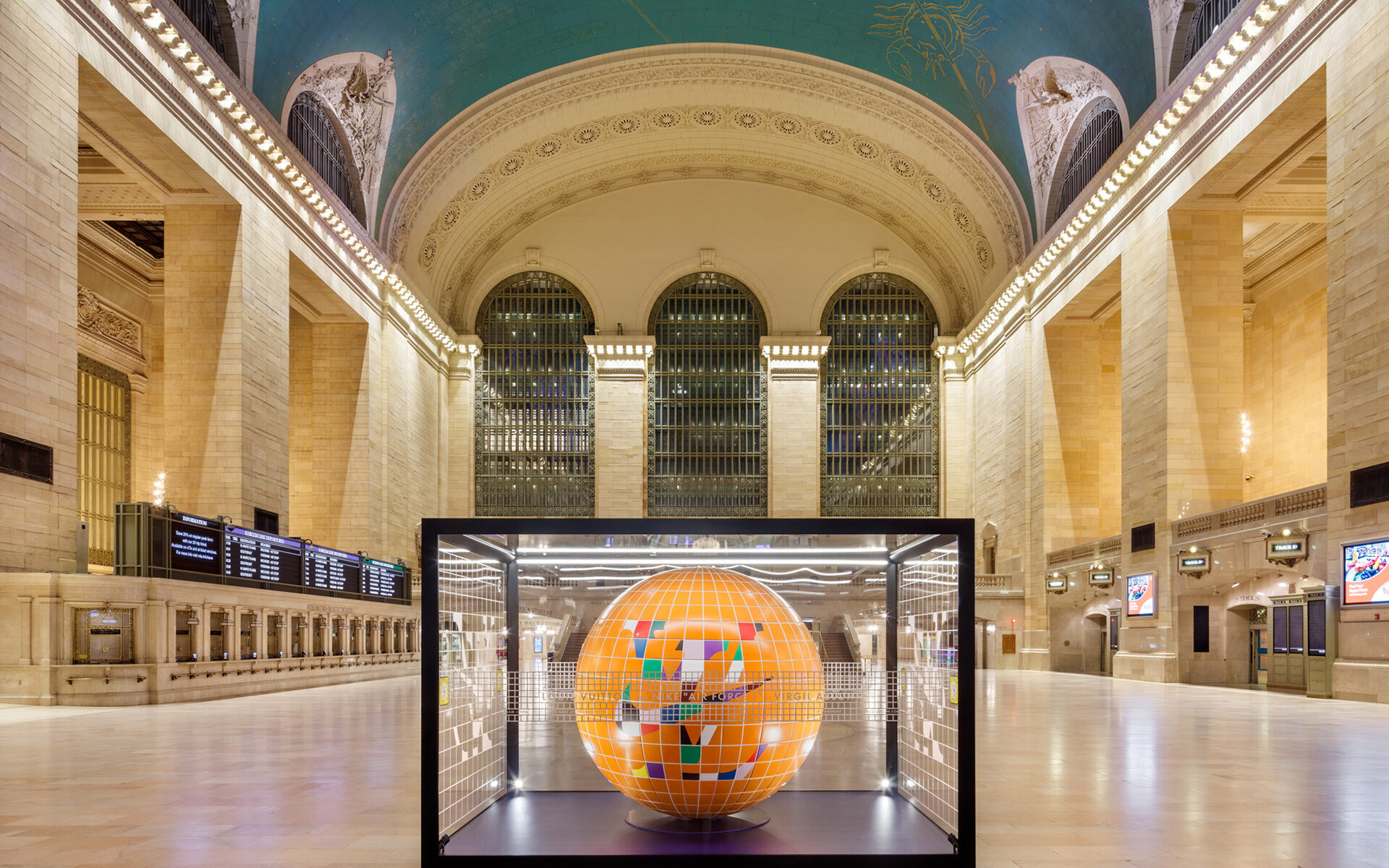 Art Installations Pop Up All over New York City to Celebrate Louis Vuitton and Nike 'Air Force 1' Designed by Virgil Abloh
In addition to an immersive installation in Brooklyn, companion artworks have been installed at Grand Central, South Street Seaport, Astor Place, and Columbus Circle
While many art and design collectors chase limited-edition pieces and works by favorite talents with unbridled fervor, sneakerheads are in a league of their own. Perhaps no brand has dominated their enthusiasm quite like Nike with celebrity styles and prototype editions sending prices soaring. The late fashion designer Virgil Abloh created numerous styles of highly sought after Nike "Air Force 1" sneakers, and now, 47 bespoke editions imagined by the former artistic director of menswear at Louis Vuitton are being presented in an immersive installation in Brooklyn.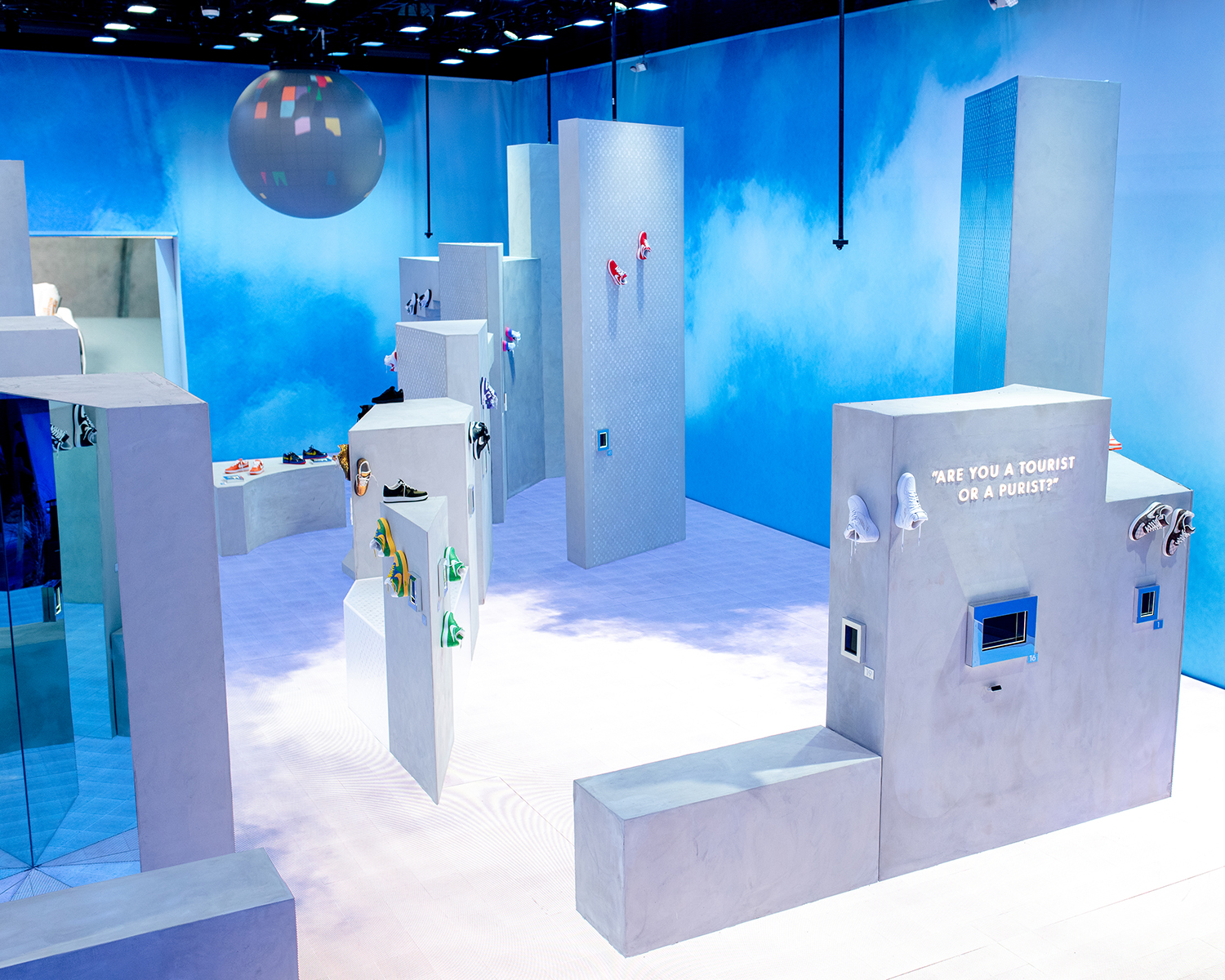 On view through May 31 at the Greenpoint Terminal Warehouse, "Louis Vuitton and Nike 'Air Force 1' by Virgil Abloh" guides visitors through the experience of creating the sneakers featured as part of the Spring-Summer 2022 collection. Open to the public, the show features 47 styles in both actual and hologram form, situated in displays that nod to Abloh's inspirations with inspiring quotes by the designer highlighting the collection. A cloudlike pattern covers the walls, suggesting the ethereal sets often crafted to support his runway presentations. A massive treehouse installed with a recreation of the Louis Vuitton atelier and studio Abloh designed on Paris's Rue du Pont-Neuf also serves as the perfect platform to take in the full scope of the presentation, which was constructed to suggest a cityscape. Further punctuating the room are 3D-printed statues, similar to other models displayed in Abloh's work.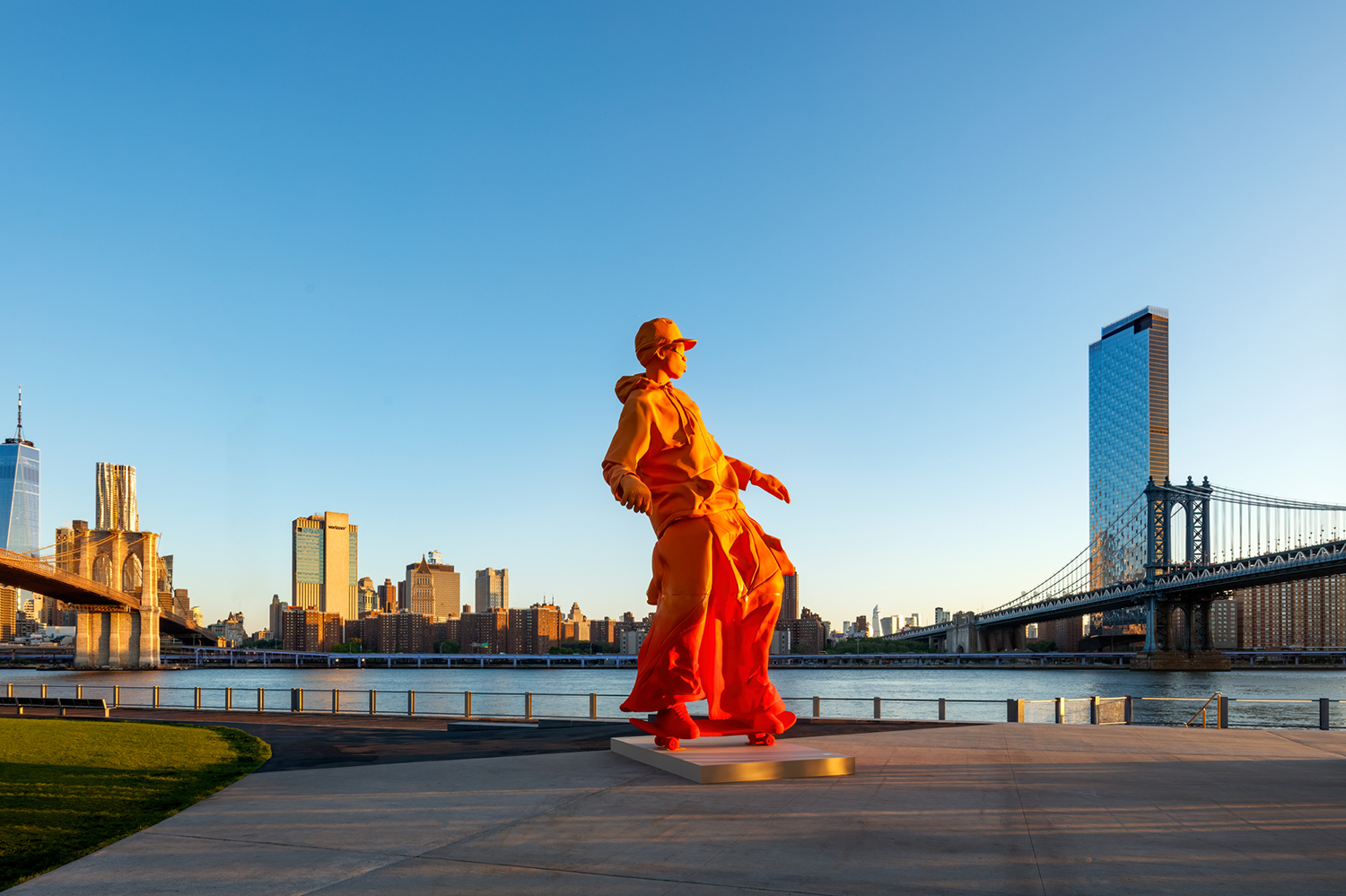 The building's exterior has been enveloped in a vivid orange hue and graphic logo that combines the logos of Louis Vuitton and Nike into a geometric grid. The motif carries over onto complementary globe-shape artworks that have been installed at major destinations around New York, including Domino Park, Grand Central, South Street Seaport, Astor Place, Flatiron Plaza, Columbus Circle, and Gansevoort Plaza. All together, the event's many facets celebrate Abloh's dedication to unity, and individual style that merged hip hop and Black culture with high fashion.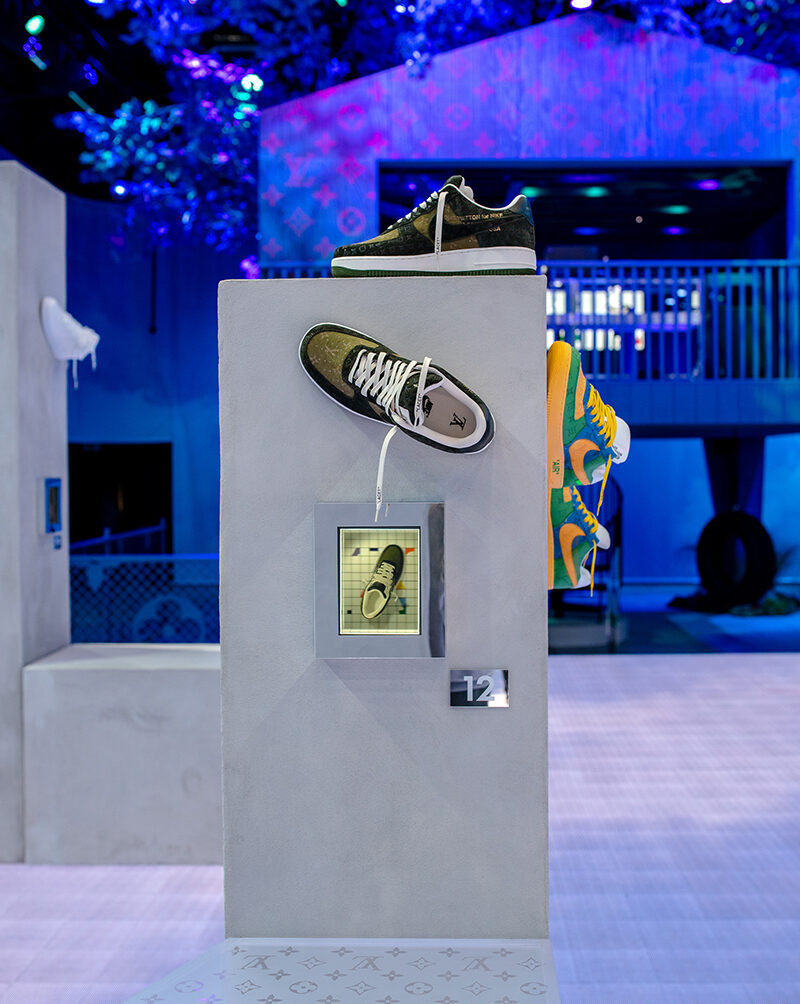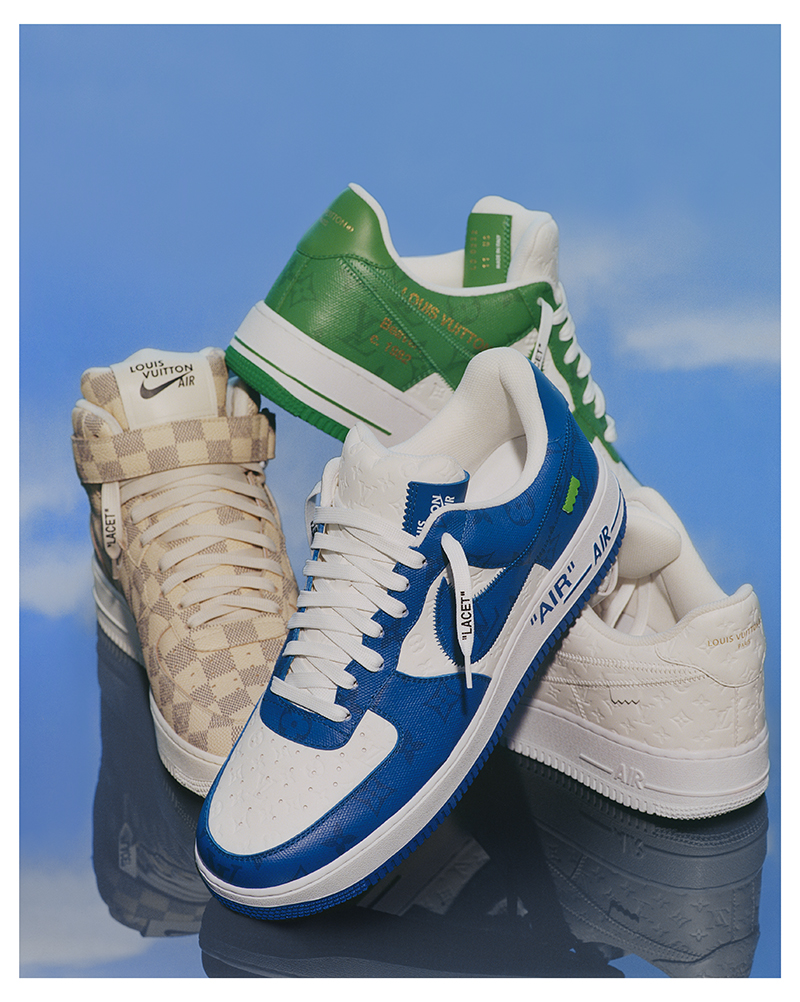 In June, nine versions of the Louis Vuitton and Nike "Air Force 1" by Virgil Abloh will be brought to market. Manufactured in Fiesso d'Artico, Venice, Italy, the sneakers will be sold in stores, with mid- and low-top styles available. The launch includes a classic all-white sneaker embossed with the Louis Vuitton monogram, as well as a similar design made using black suede. Three other white styles feature either red, green, or blue details while a show-stopping metallic gold iteration nods to Abloh's debut collection for the maison. Also included in the release is a patch-work multi-color rendition and a dynamic Damier leather edition featuring a "Louis Vuitton" graffiti motif created by the artist Ghusto Leone.
"The Air Force 1 is a sample like the Amen Break," Abloh said at the Nike Air Force 1's first appearance in June 2021, comparing the shoe to an objet d'art and citing a now widely sampled drum beat from "Amen, Brother," a 1969 track by the funk-soul group the Winstons, as his inspiration. "A t-shirt is an 'Amen Break', a suit is an 'Amen Break'. We're all iterating on the same ideas. But, in my canon, the Air Force 1 puts the edge on the blade. This object happened way before me, but to get to a context where it's adjacent to the t-shirt and the suit, its logic has been forty years in the making."
Louis Vuitton and Nike "Air Force 1" by Virgil Abloh is on view through May 31 at the Greenpoint Terminal Warehouse. 
Next Post