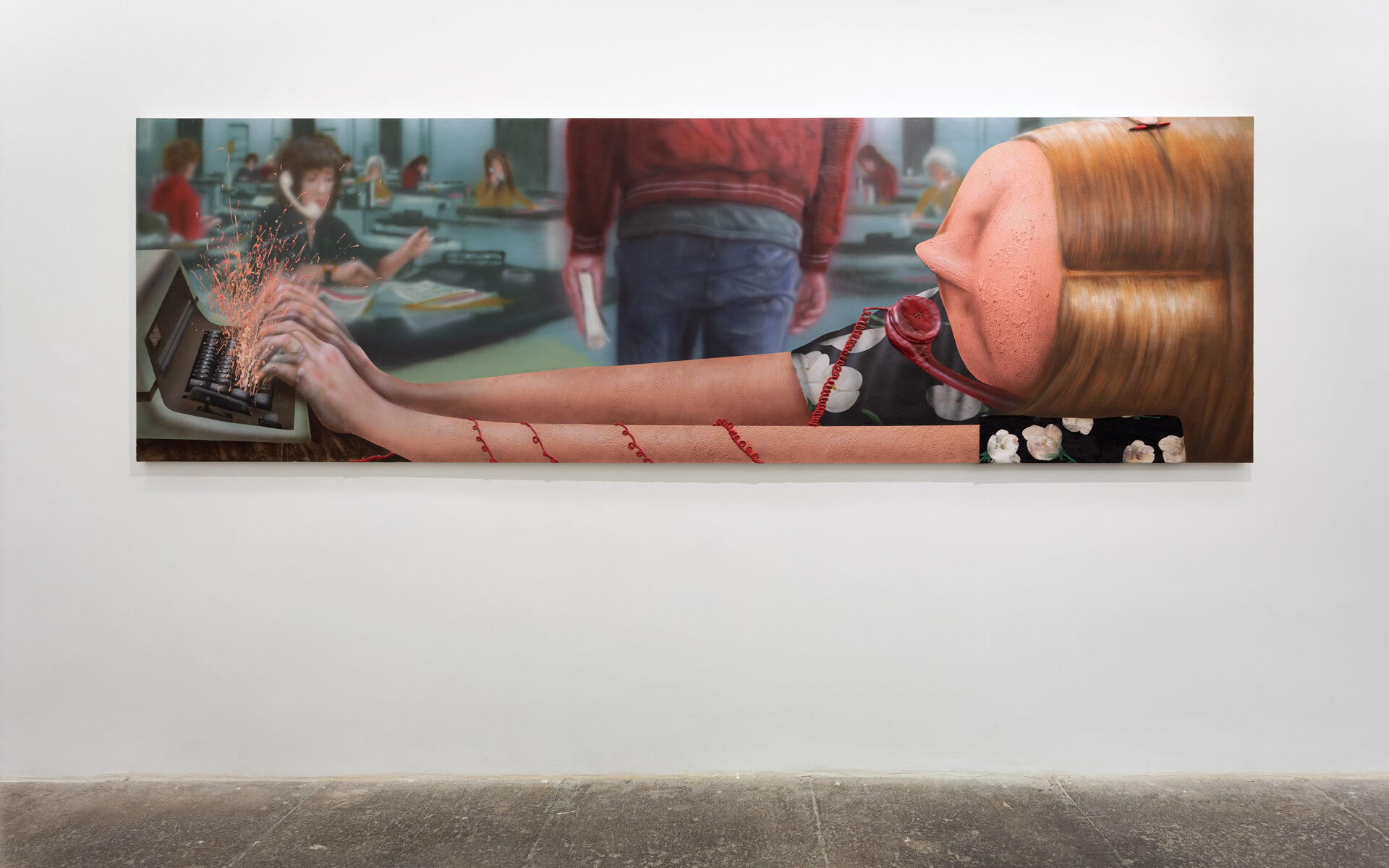 Next Big Things: Trey Abdella
The recent MFA graduate of the New York Academy of Art is preparing for an upcoming exhibition at X museum in Beijing
There is a lot to unpack in Trey Abdella's electrifying paintings. Seemingly mundane depictions from everyday life are given a strange and humorous twist as glitchy cartoon-like caricatures mingle with hyperreal people and places, challenging the viewer to question where one reality begins and the other ends. "I'm interested in exploring the misery of the American Dream," says the artist, who graduated from the prestigious New York Academy of Art MFA program in 2019 and is now represented by T293 and König Galerie.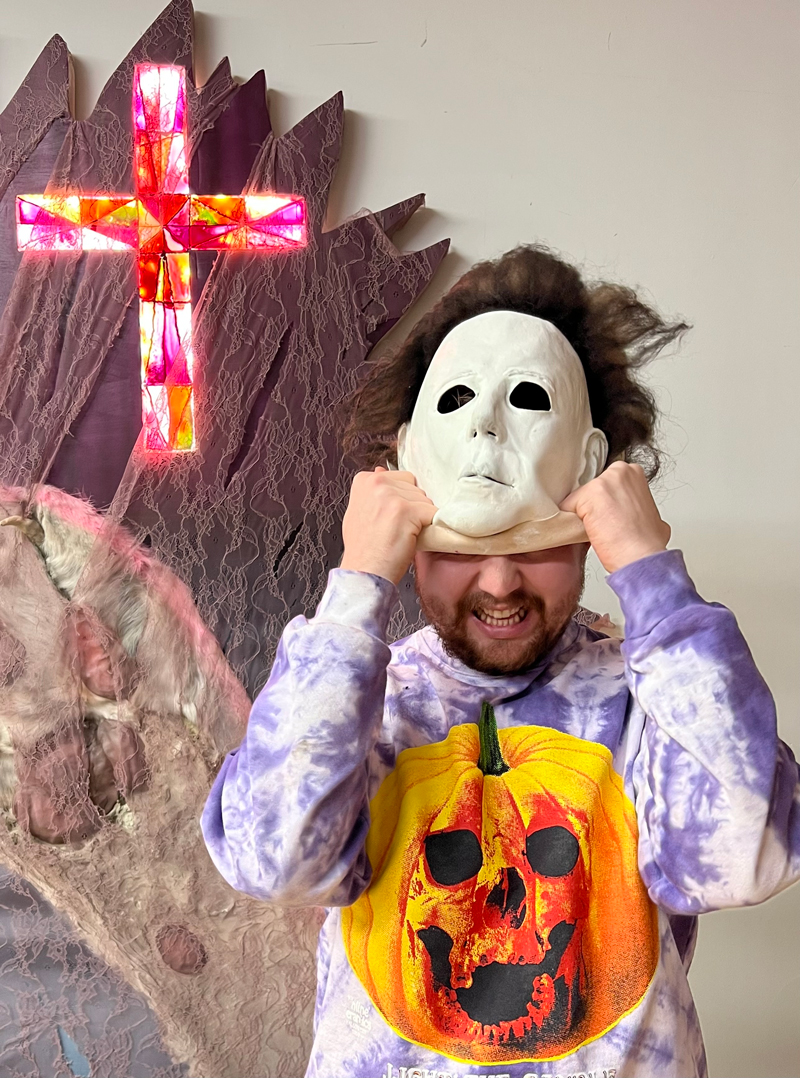 Visual inspiration: Employing a unique mash-up of cultural references, from vintage advertisements and lo-fi horror films to 1990s cartoons, Abdella is constantly on the hunt for striking images. He peruses bookstores, online image libraries, and Instagram, and "takes around 4000 screenshots and photos a day."
Unique Process: "When I have an idea, I often start to look at things differently. I made a piece for Art Basel, for example, based on a crazy ten-foot sculpture of a shark and I had bought from a Halloween store that was going out of business. I had it sitting on my studio floor and I'm thinking, what do I do with this?"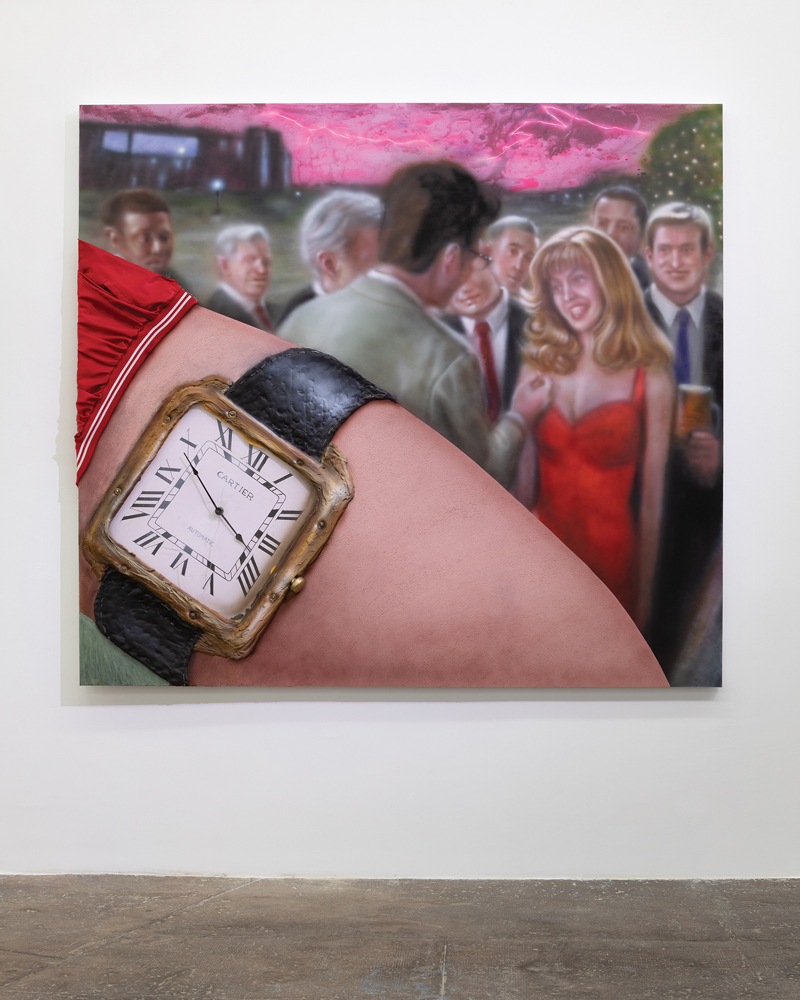 Unique process: "I spend a lot of time on Photoshop thinking about how to further manipulate the images to my very specific narrative. Lately, I have been incorporating different materials and textures into the works like an assemblage. I'm always wondering, How do I intensify the drama and make this even more ridiculous?"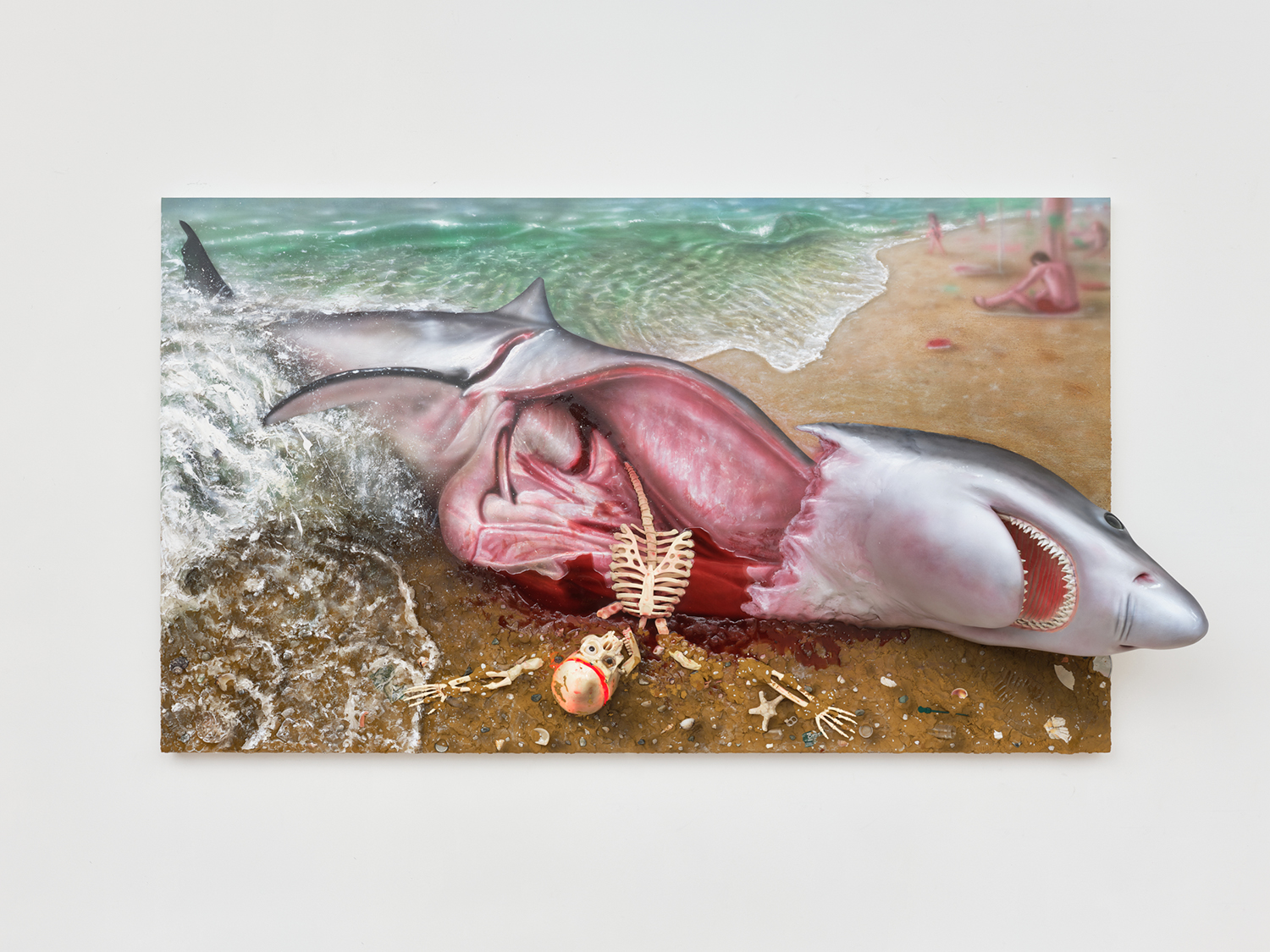 Up next: Abdella is working towards his first major solo exhibition at X Museum in China that explores a broken family with his signature farce. "My work is about America but a very dark America. I'm looking at what is broken."
"Trey manages to both record reality and subvert it at the same time. Like in the best David Lynch films, the world turns dark and disturbing right before our eyes. He is a worthy heir of those surrealists who used heightened reality to shatter our sense of well-being and security in the world."

Eileen Guggenheim, board of trustees chair, New York Academy of Art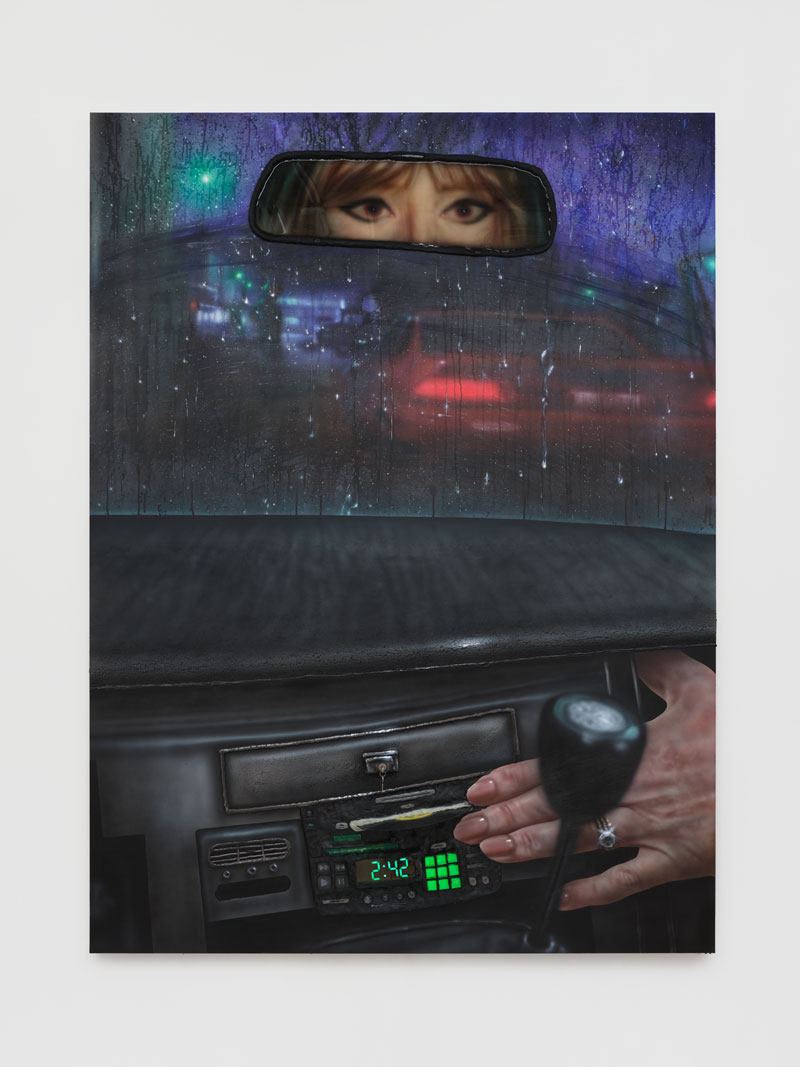 A version of this article first appeared in print in our 2021 Winter Issue under the headline "Next Big Things." Subscribe to the magazine.
Next Post