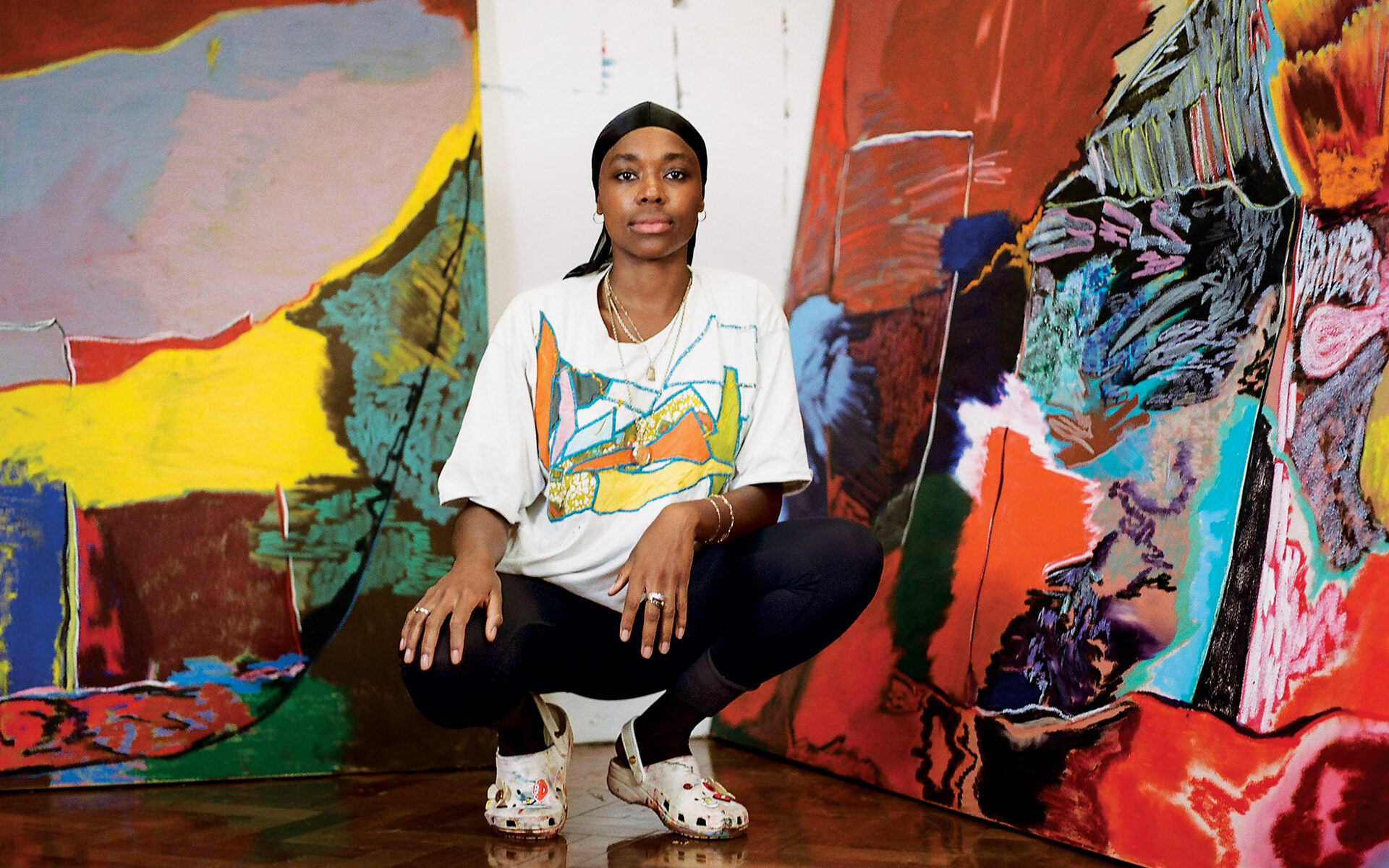 Next Big Things: Rachel Jones
Hovering somewhere between abstraction and figuration, Rachel Jones's striking canvases are on view at Thaddeus Ropac in London this winter
Rachel Jones's monumental paintings evoke a sensory, bodily experience upon viewing. Vibrantly colored lines and patterns clash and pulsate feverishly across the canvas, hinting at recognizable forms before giving way once again to pure abstraction. "I've always been interested in making work that is a reflection of my experience of the world," says the artist, who attended the prestigious Glasgow School of Art and the Royal Academy Schools in London.
"I'm thinking about how to use color and form alongside figuration but in a way that is more expressive." Exploring themes of interiority and the inner landscape, Jones uses art as a way to process ideas of representation and Blackness. "I have managed to develop quite a specific way of communicating through paint."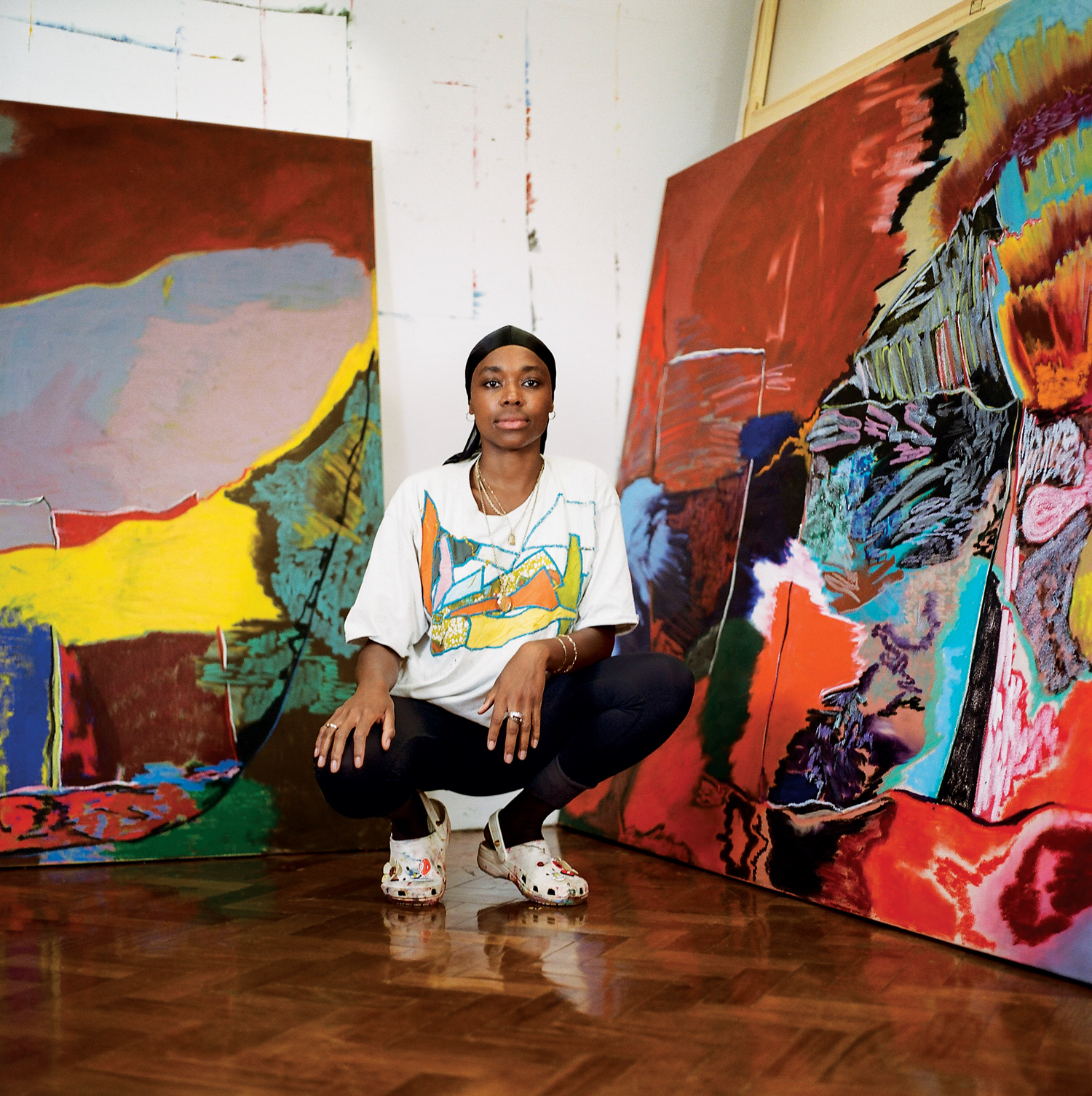 Breakout moments: In 2019, she was an artist in residence at the Chinati Foundation in Marfa, Texas, before presenting her debut U.S. exhibition at the Dallas gallery 12.26 the following year. That fall, Jones received acclaim for her inclusion in a group show at Thaddaeus Ropac and a landmark event at the Hayward Gallery. 
Unique Process: Using oil stick and oil pastel, each painting can take around a month to complete. "I try to make sure each painting is complete and balanced, with the right friction and energy and different directional forces."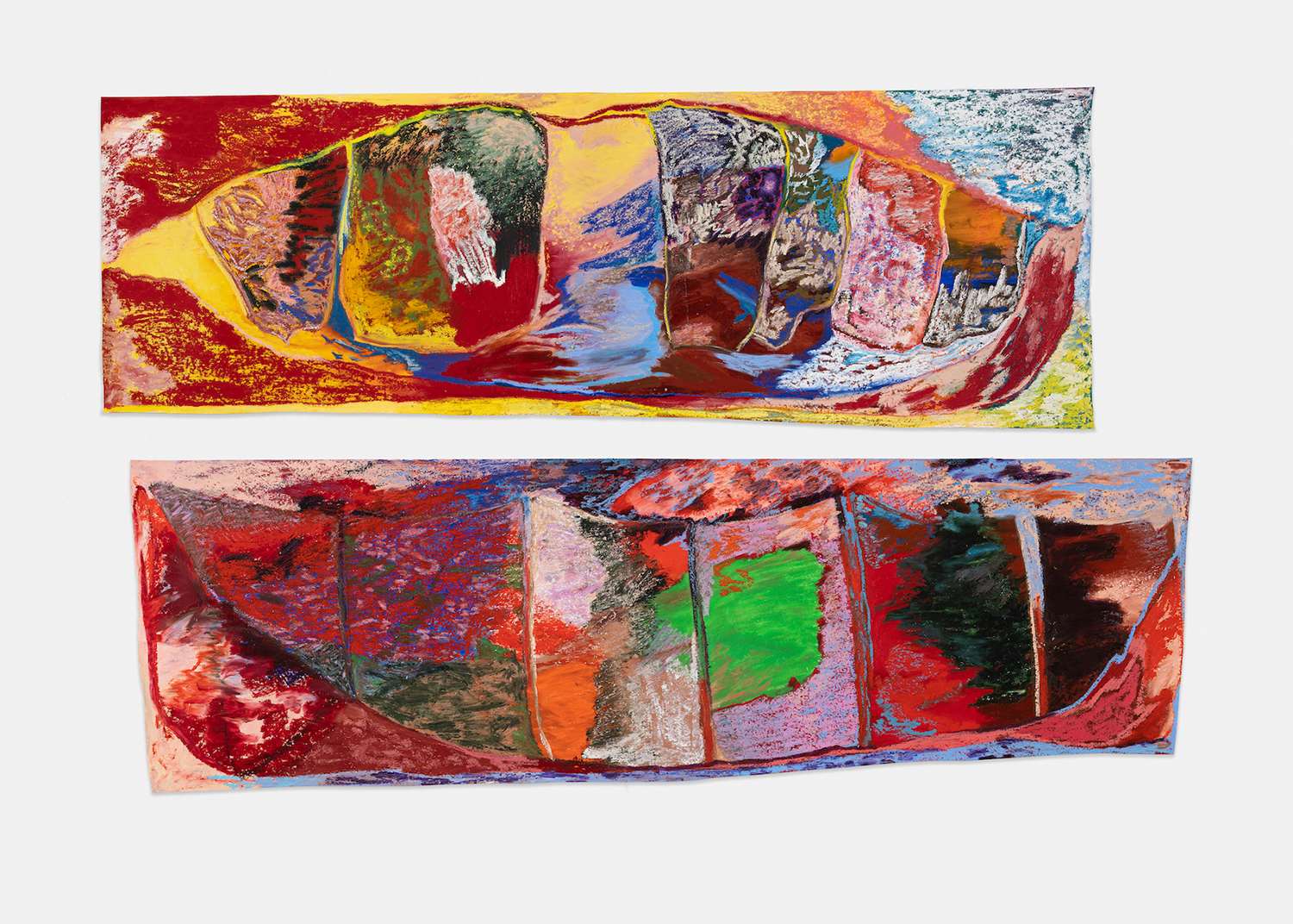 Fresh take: "I am happiest when a painting feels like it's finished because then I get to look at it afresh. Only once it is done can I process what I have created and I get to try and understand it."
Up Next: Her debut solo exhibition at Thaddeus Ropac in London, on view from December 9, and a Chisenhale Gallery commission in Spring 2022. "Fundamentally, everything I make comes from a place of love and joy. And when I use the word joy, I mean peace and hopefulness and a sense of purpose –expressing the wonderful and terrible experiences of life."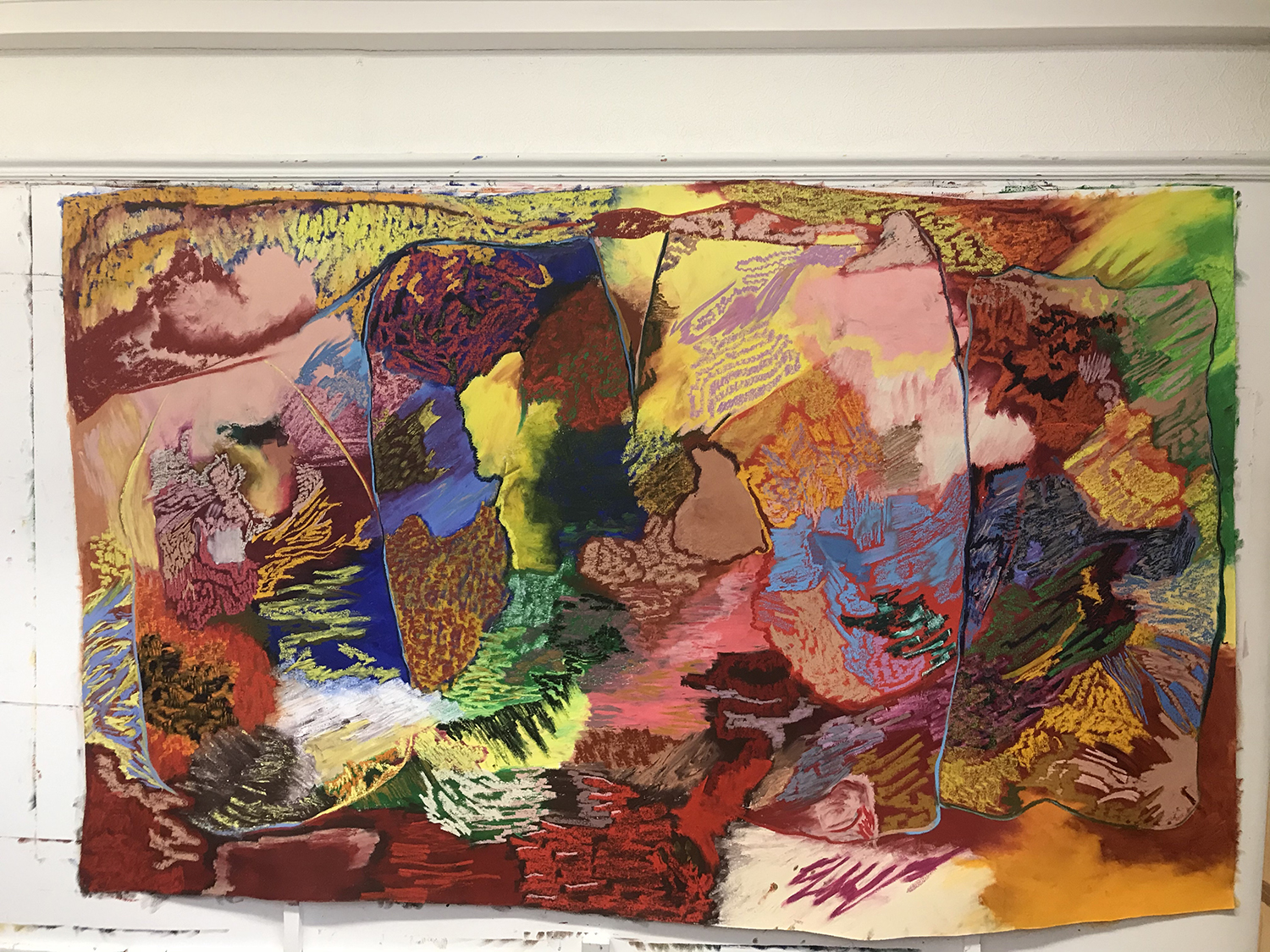 Up next: Her debut solo exhibition at Thaddaeus Ropac in London and a Chisenhale Gallery commission slated for spring 2022.
"Rachel's large paintings immerse us in her own inner life full of contrasts. Her soulful pieces are touching and soothing. She also spells out her own challenges as a young British Black female artist."

Luis Laplace
A version of this article first appeared in print in our 2021 Winter Issue under the headline "Next Big Things." Subscribe to the magazine.
Next Post