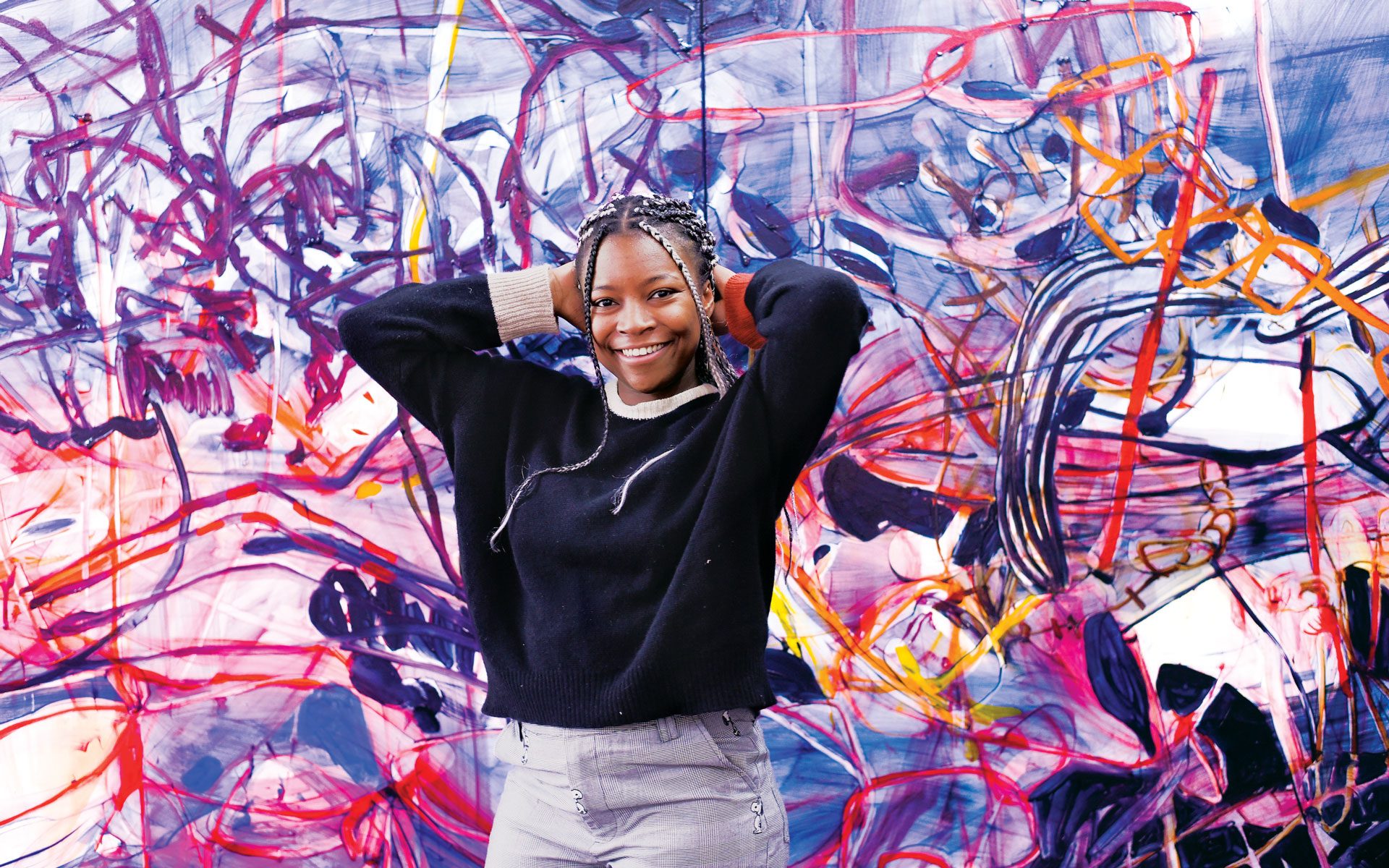 Next Big Things: Jadé Fadojutimi
An exciting new voice in the world of painting, the London talent is gearing up for her first U.S. exhibition at the ICA in Miami
Filled with layers of pulsating, gestural brushstrokes, Jadé Fadojutimi's monumental canvases seem to envelop the viewer. "My paintings have become like a diary of my life," says the rising star, who recently had a sold-out solo exhibition at London's Pippy Houldsworth Gallery. "I take a lot from the things that gratify me—especially music and soundtracks. I see the world through color."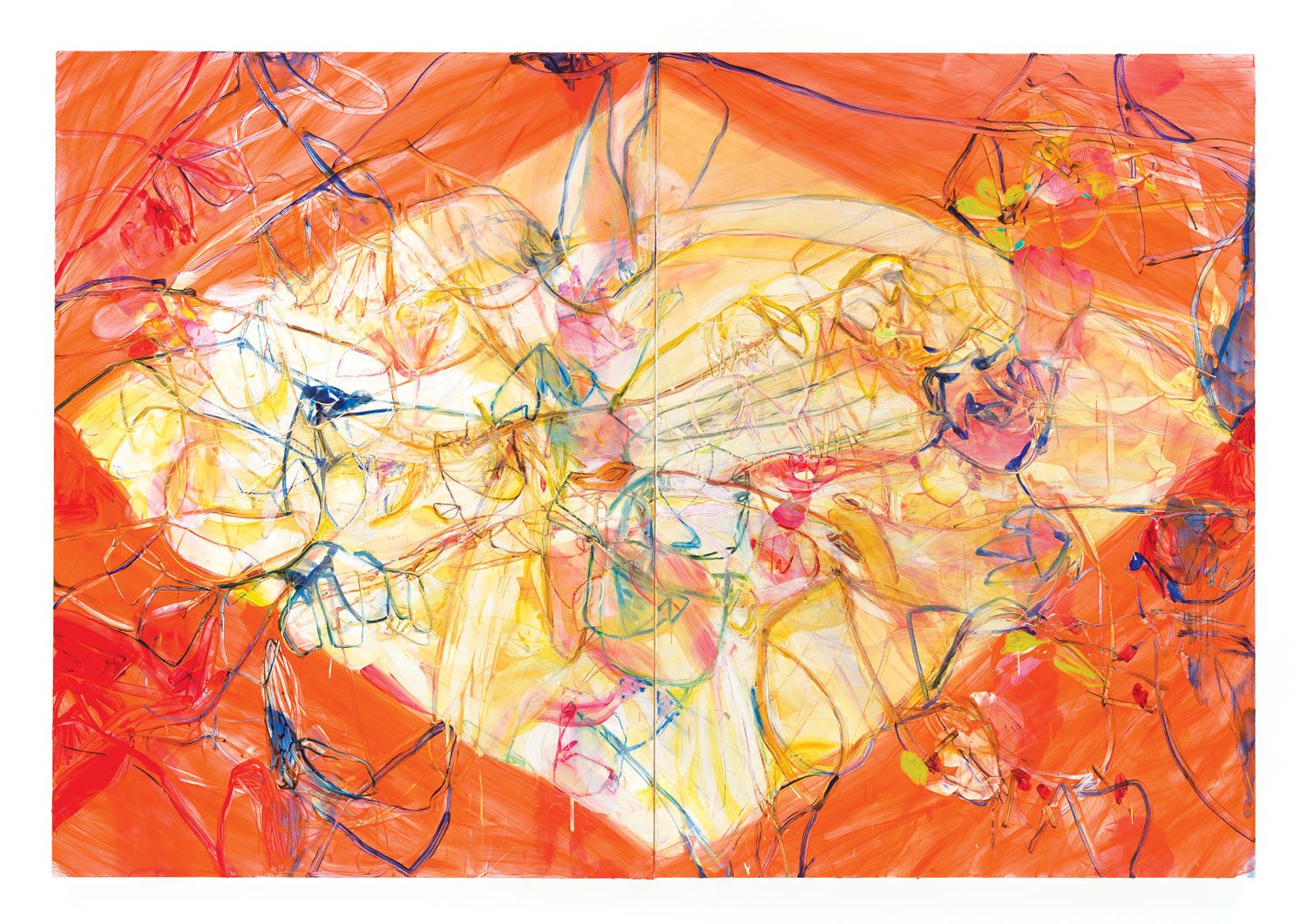 Breakout moment: At just 27, Fadojutimi is the youngest artist in the Tate's permanent collection.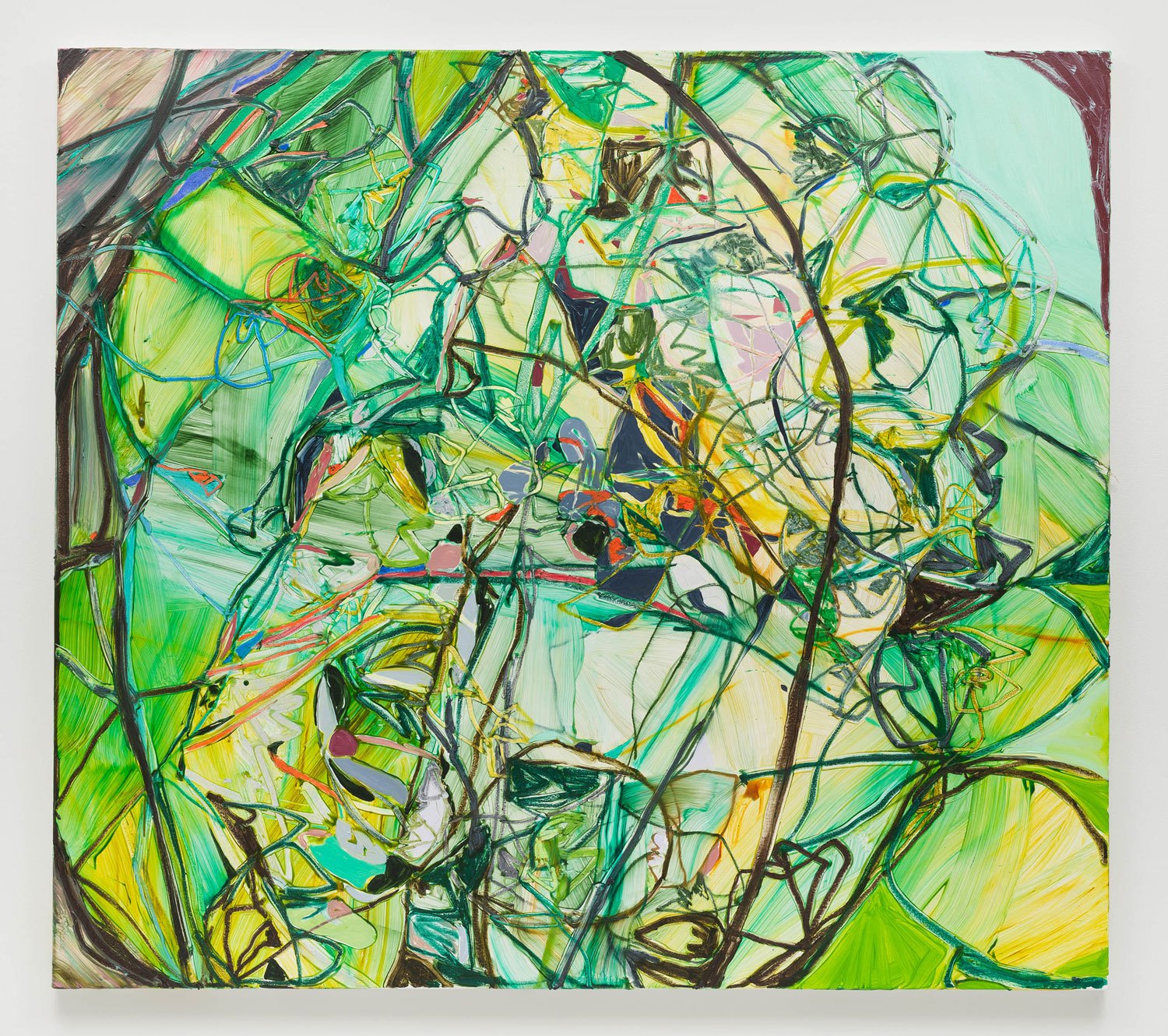 Unique process: "I feel like I dance with painting," she says. "I only paint when I feel excited. I have one-hit, two-hit, three-hit paintings, and each 'hit' is a layer that takes a day. The works hold me hostage, and each one is an experiment. I don't like to spend too long on a painting. I like to move quickly."
Up Next: Fadojutimi is preparing for an exhibition at Taka Ishii Gallery in Tokyo and the Liverpool Biennial in March 2021 as well as her first solo U.S. museum project, at the Institute of Contemporary Art, Miami, in December 2021. 
A version of this article first appeared in print in our 2020 Winter Issue under the headline "Next Big Things." Subscribe to the magazine.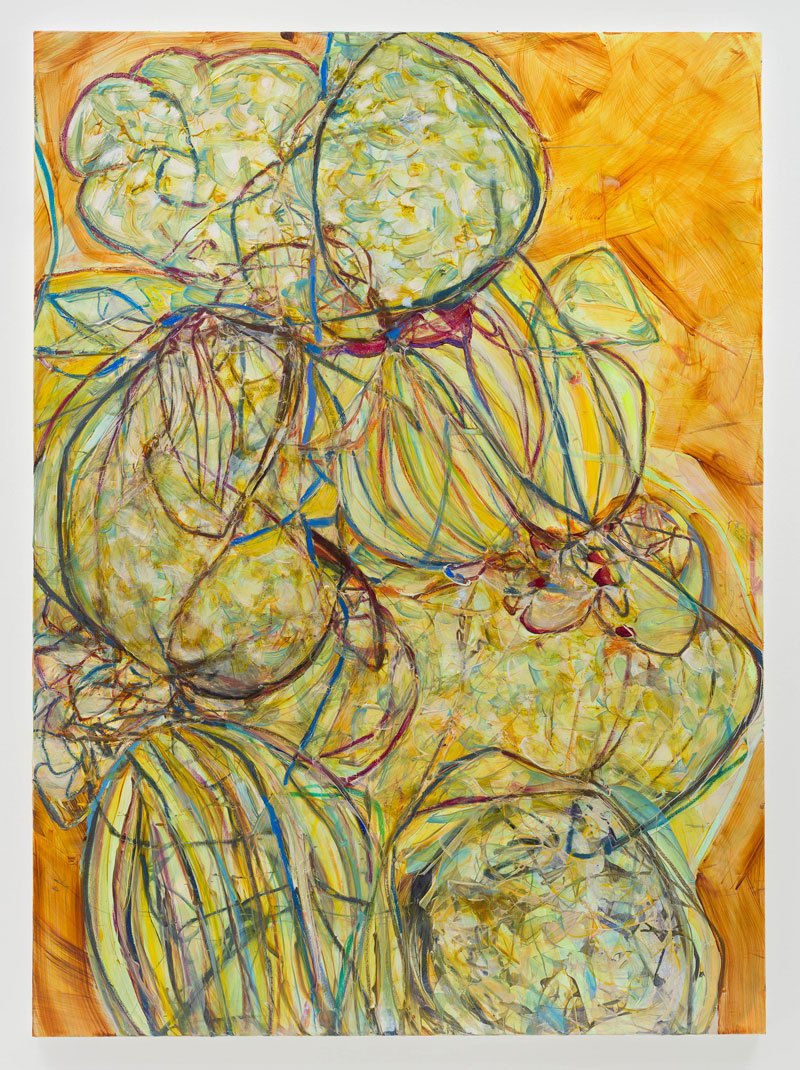 "Jadé is an exciting new voice in painting. Her canvases present a truly fresh approach to abstraction and figuration and are rich with personal and pop cultural references."

Alex Gartenfeld, artistic director, Institute of Contemporary Art, Miami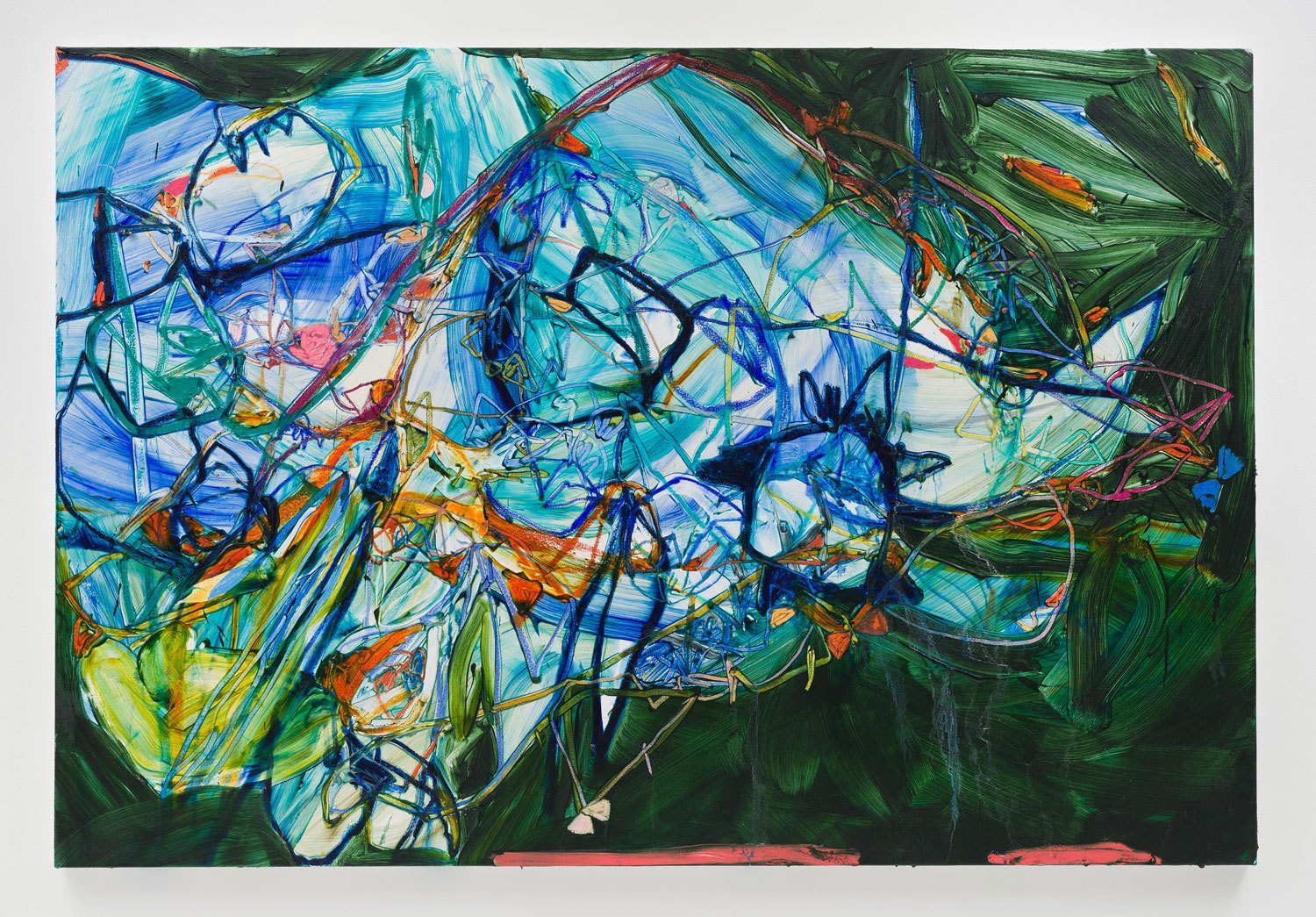 Next Post