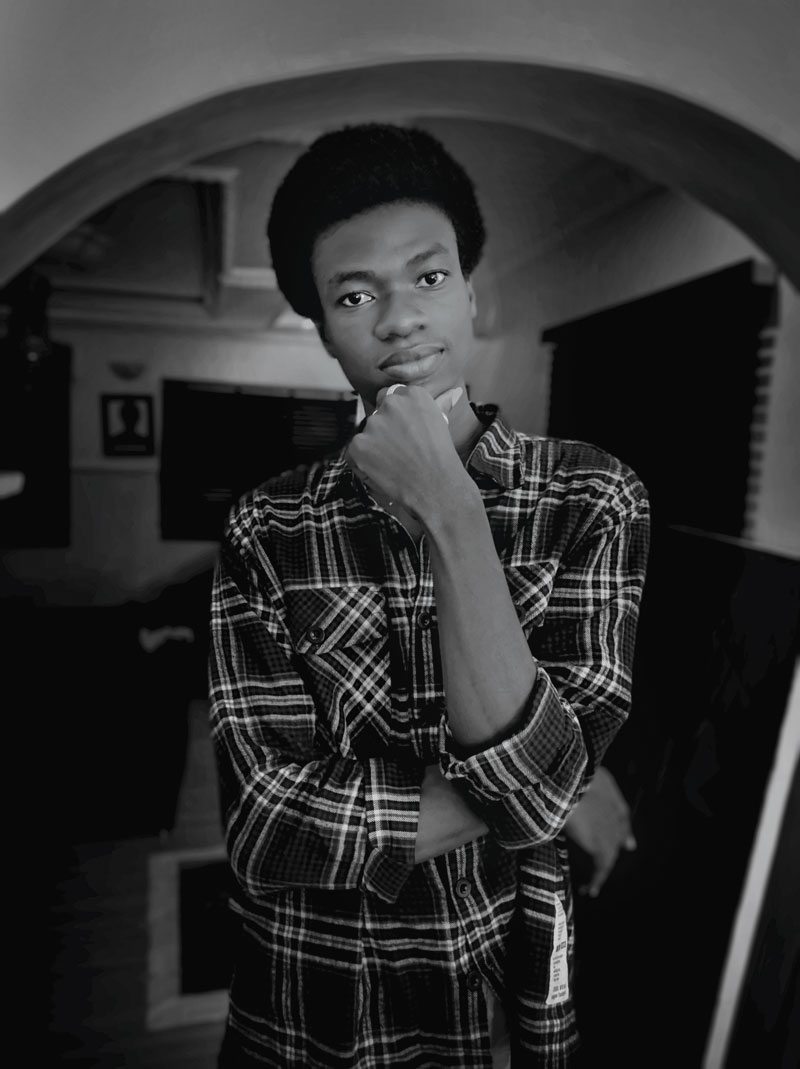 Self-taught Nigerian artist Eniwaye Oluwaseyi explores the subject of surviving under the pressure of modern life. A YouTube video on how to paint and draw he watched as a bioengineering student five years ago sparked a creative journey that quickly set him on the path as a talent to watch. Working in oil, charcoal, and acrylic on canvas, he renders human figures in grisaille and brunaille, strikingly juxtaposed against a vibrant setting. But under the color and technique exists a political and economic undertone essential to the portrait.
Personal style: "My style has evolved from just capturing the essence of our existence in simple portraiture to encompassing different elements that document what is going on in my immediate environment through different social and political lenses."
Up next: Group shows at Ross-Sutton Gallery in New York through December 10, and at CFHill in Stockholm and ADA \ contemporary art gallery in Accra, Ghana, both through January 10, 2021. This spring, he'll debut a solo show at Ross-Sutton
A version of this article first appeared in print in our 2020 Winter Issue under the headline "Next Big Things." Subscribe to the magazine.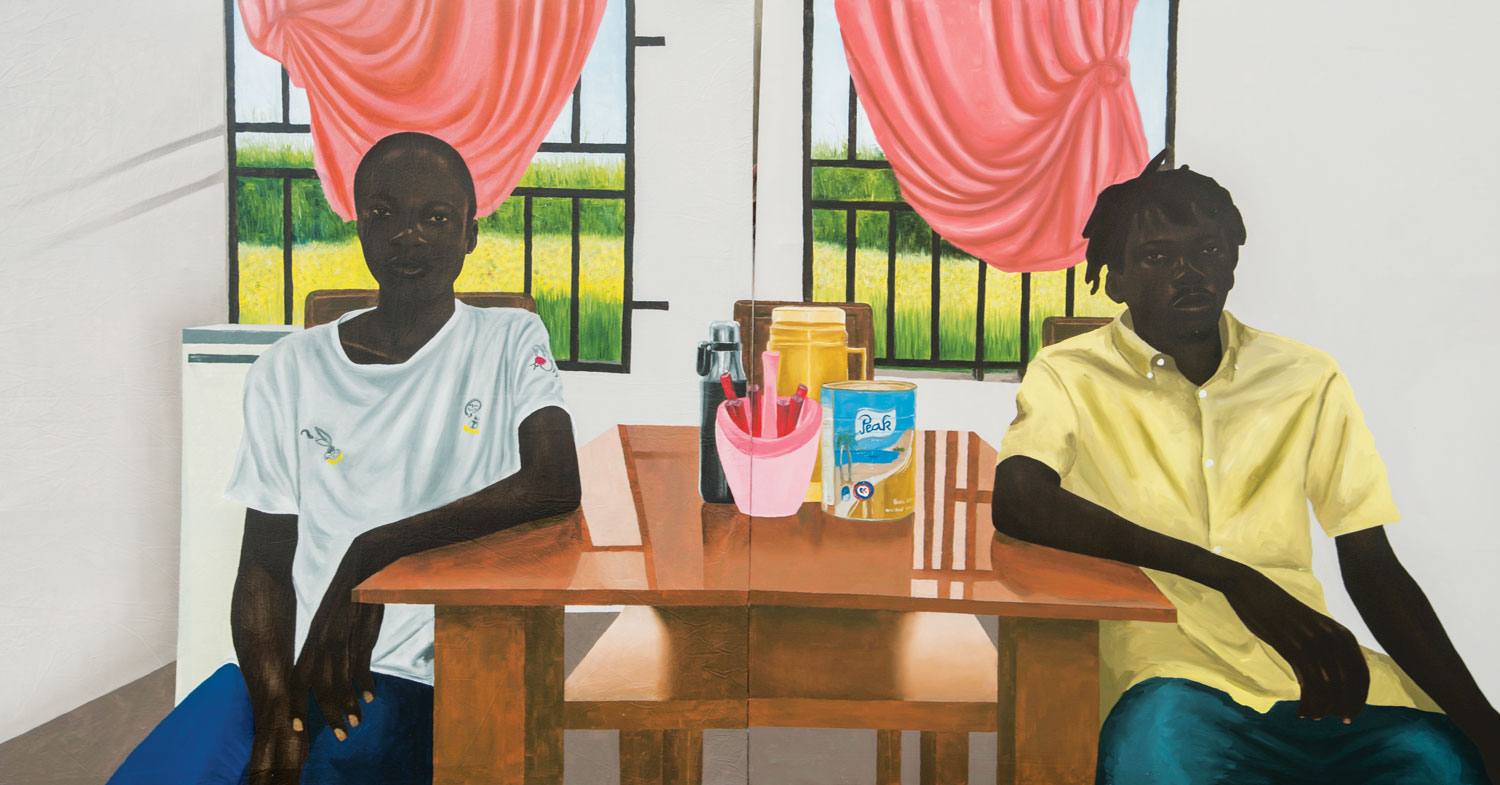 "I was drawn to Eniwaye's work immediately mainly because of the vibrant colors. Seeing beyond the formal aspects of the piece, I love how striking the figure is and how it dominates the work, exuding power."

Jorge M. Pérez, collector and philanthropist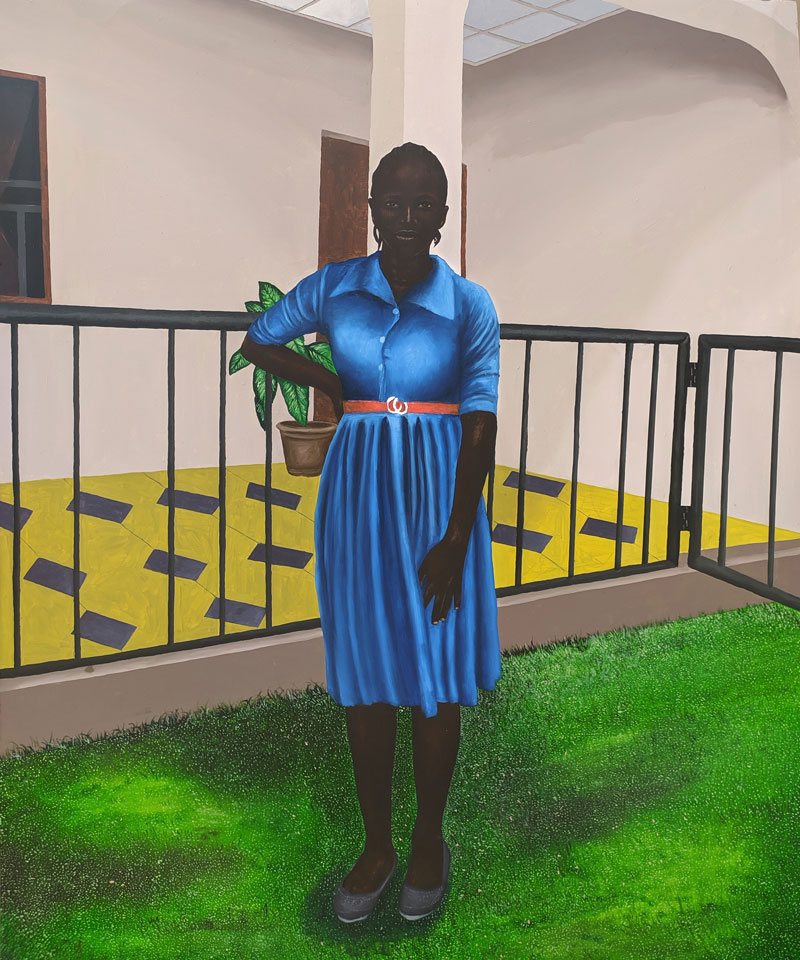 Next Post