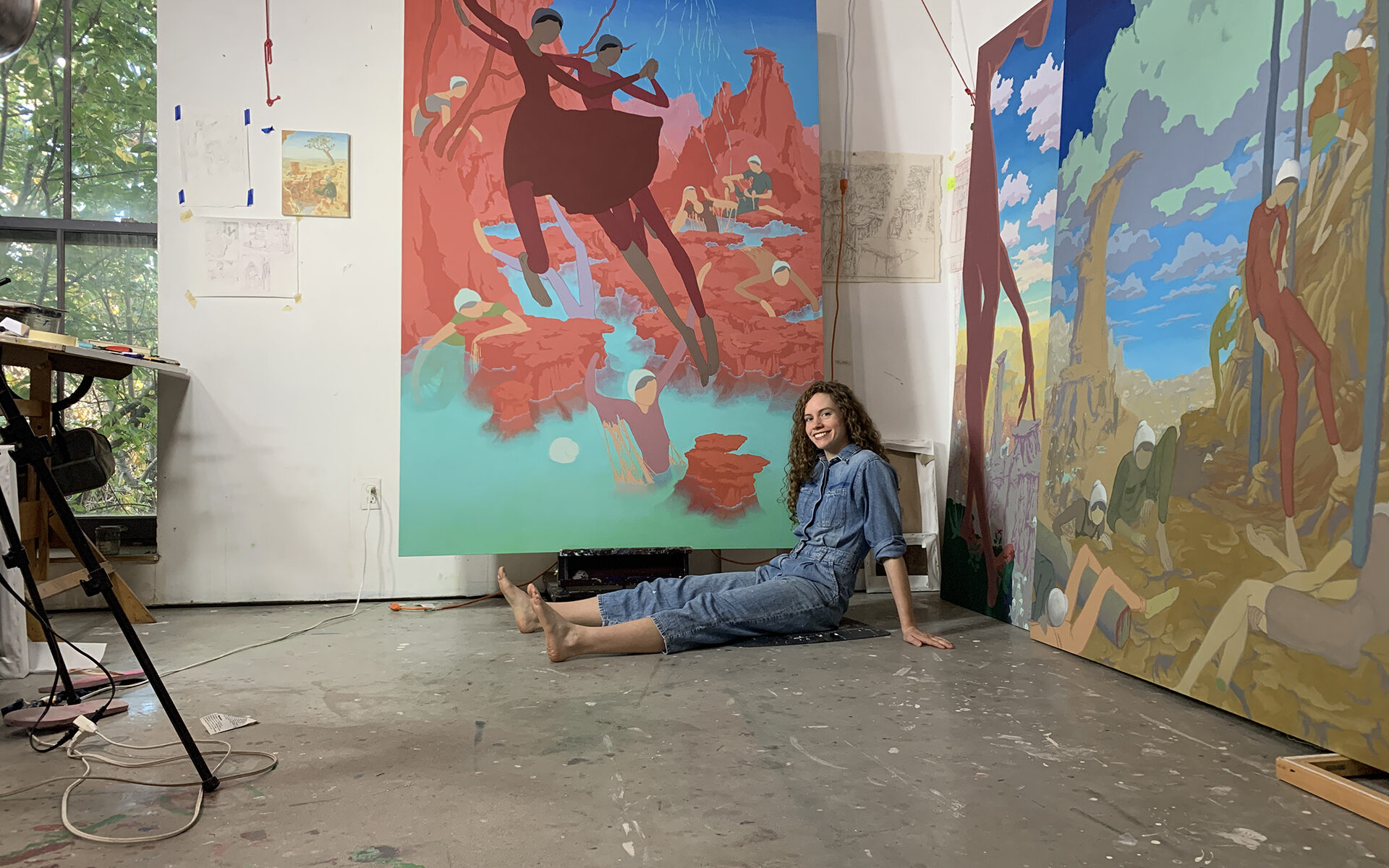 Next Big Things: Atalanta Xanthe
The rising star painter is working on a new series inspired by first dates taking place during niche historical events
Lush landscapes and mysterious figures draw viewers into the detailed foreign worlds depicted in the large-scale canvases of Atalanta Xanthe, but the inspiration for her latest series, "Uteroverse," actually comes from the reproductive process, with each painting representing a different stage of the sperm's journey through the uterus. The daughter of scientists, she researches every detail, even viewing electron microscope studies, before picking up her brushes.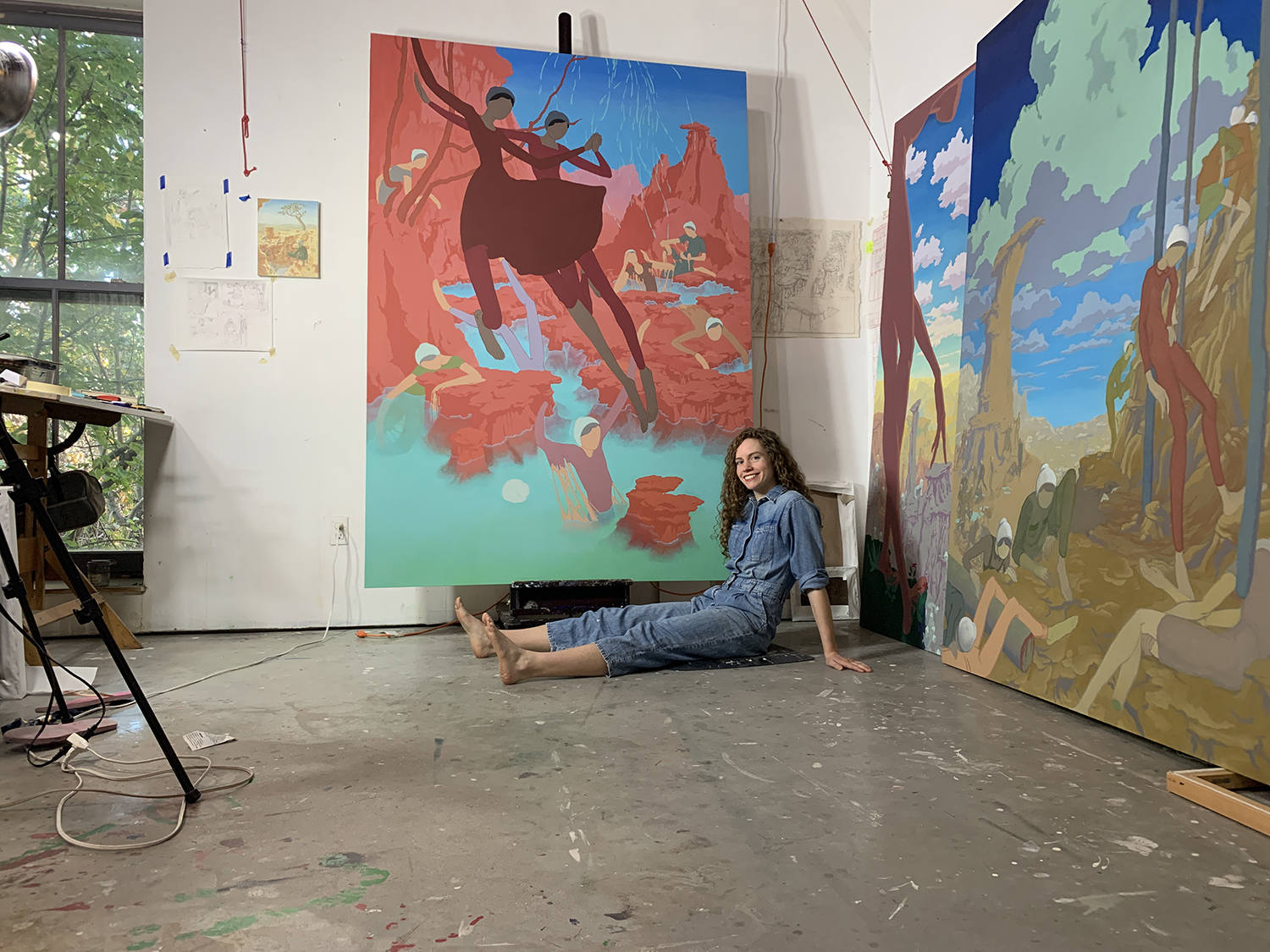 Studied past: Xanthe began her formal art education at the University of Oxford and later attended the New York Academy of Art for her MFA in sculpture, which made her "more attentive to how you can tell a story through a pose or portion of the body."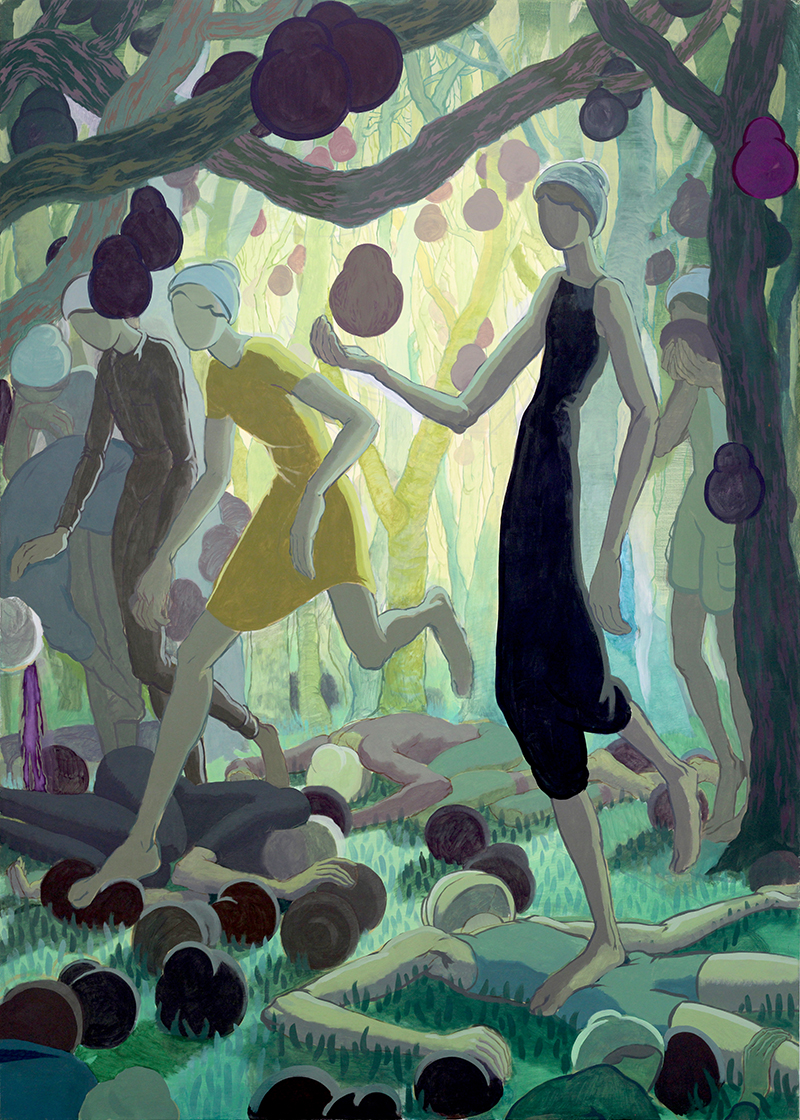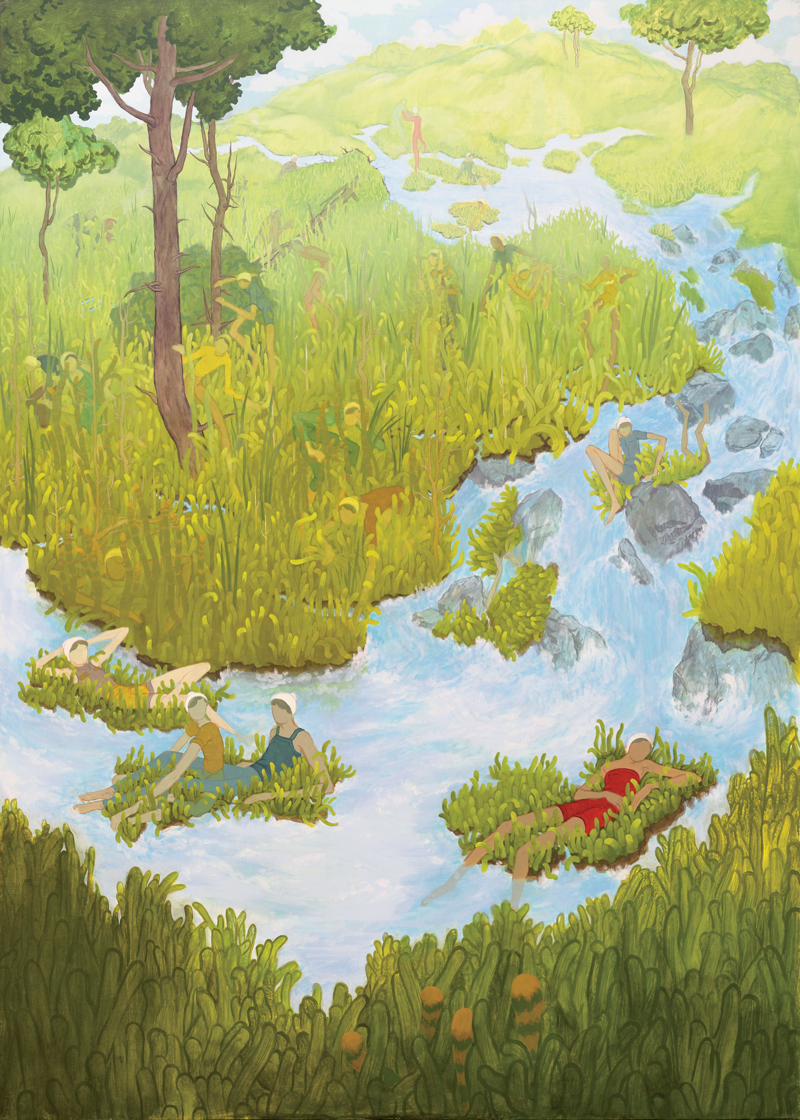 Under the Influence: "I spent a long time looking at Hiroshige's compositions to see how he works on foreground and background. Hillary Harkness has been a huge inspiration and mentor. She creates such intricate narratives and really commits to them."
Artist's life: "So much of making art is subjective and about being inside your head. At a certain point you're the only person you can trust."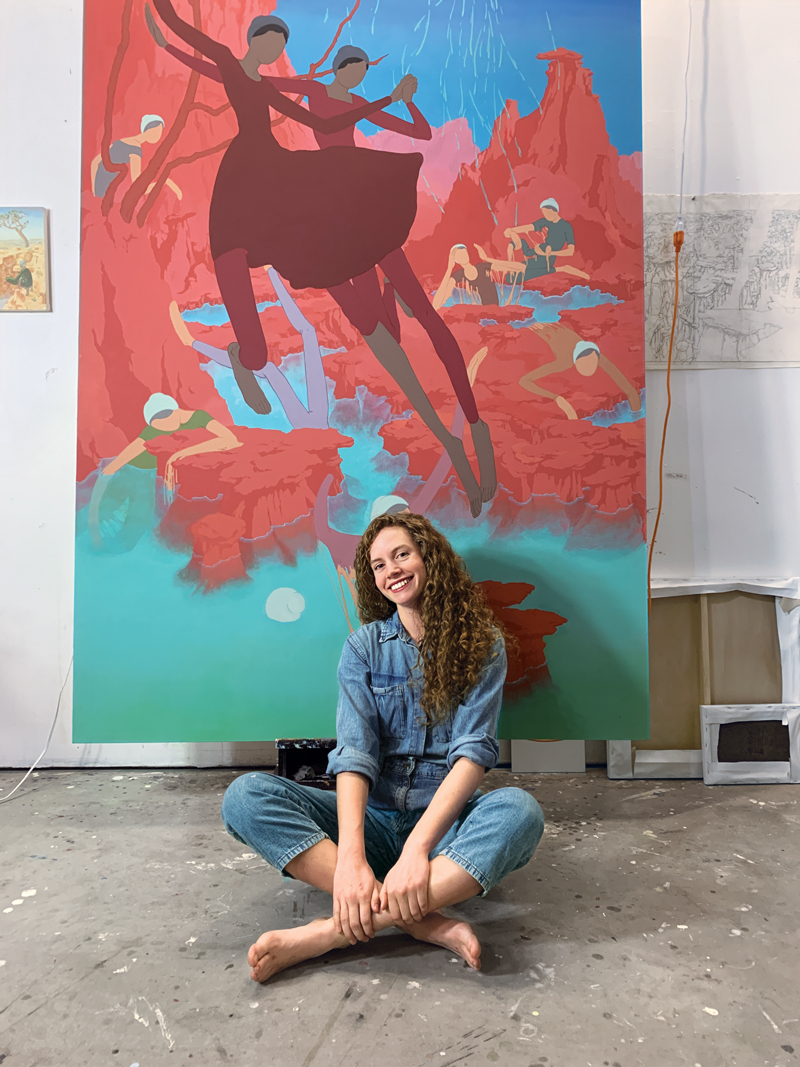 Up next: A new series inspired by first dates taking place during niche historical events such as the Scottish witch burnings of 1650. 
 "Atalanta's monumental cycle of paintings are at once bright and appealing with a simplicity of figures and forms that is soothing."

Eileen Guggenheim
A version of this article first appeared in print in our 2021 Winter Issue under the headline "Next Big Things." Subscribe to the magazine.
Next Post