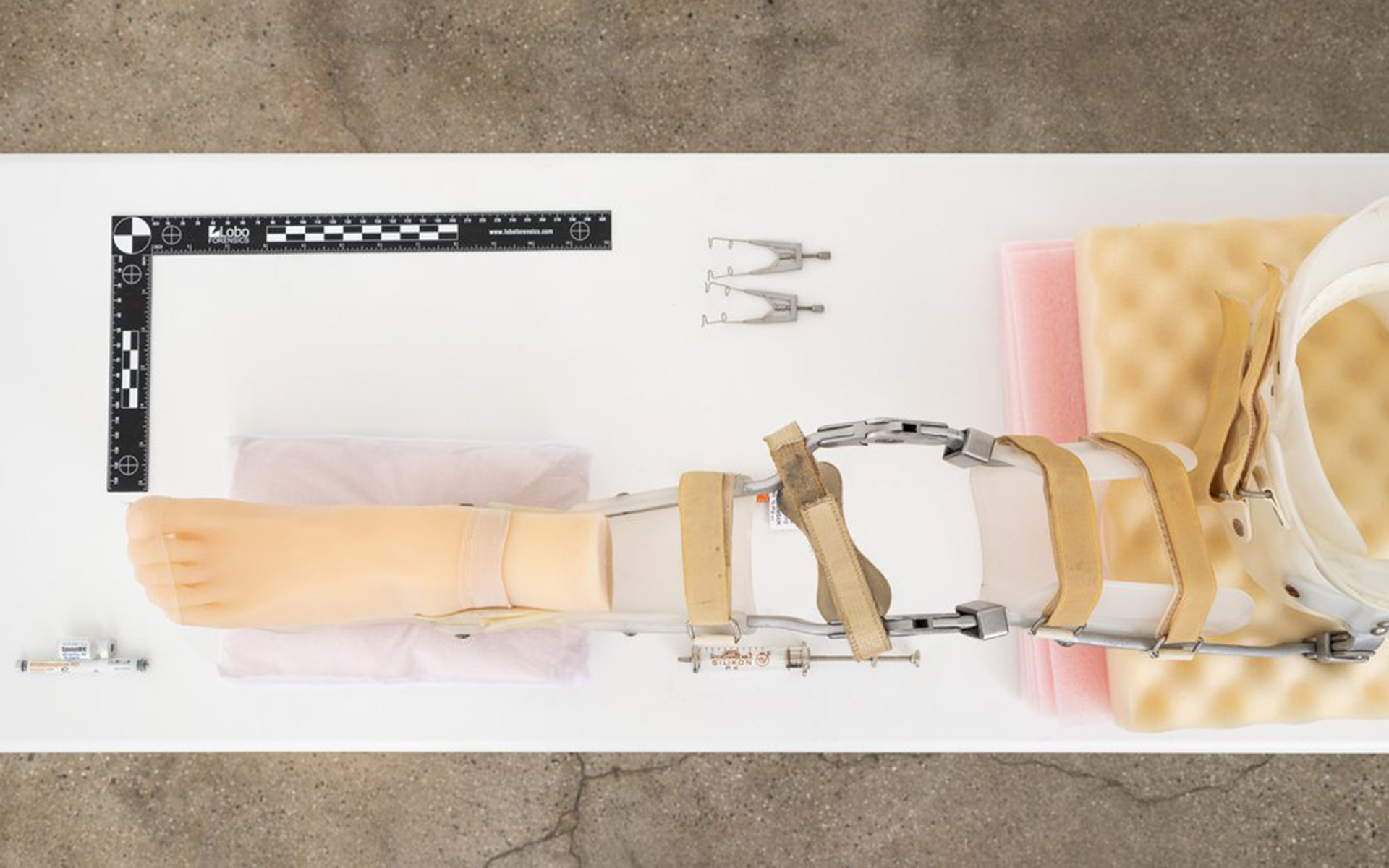 Next Big Thing: Panteha Abareshi
Through a finely honed aesthetic of therapeutic nihilism, Los Angeles artist Panteha Abareshi crafts sculptures that lay bare ableist hegemony. A Bundle of Kindling (2022), a pair of anthropomorphized crutches attached to a makeshift IV pole, is adorned with an IV bag bearing their 2017 hospitalization label and medical records number. Abareshi's singular practice is as much a critique of normalized physicality as an archive of their own degenerative blood disorder, which causes debilitating pain.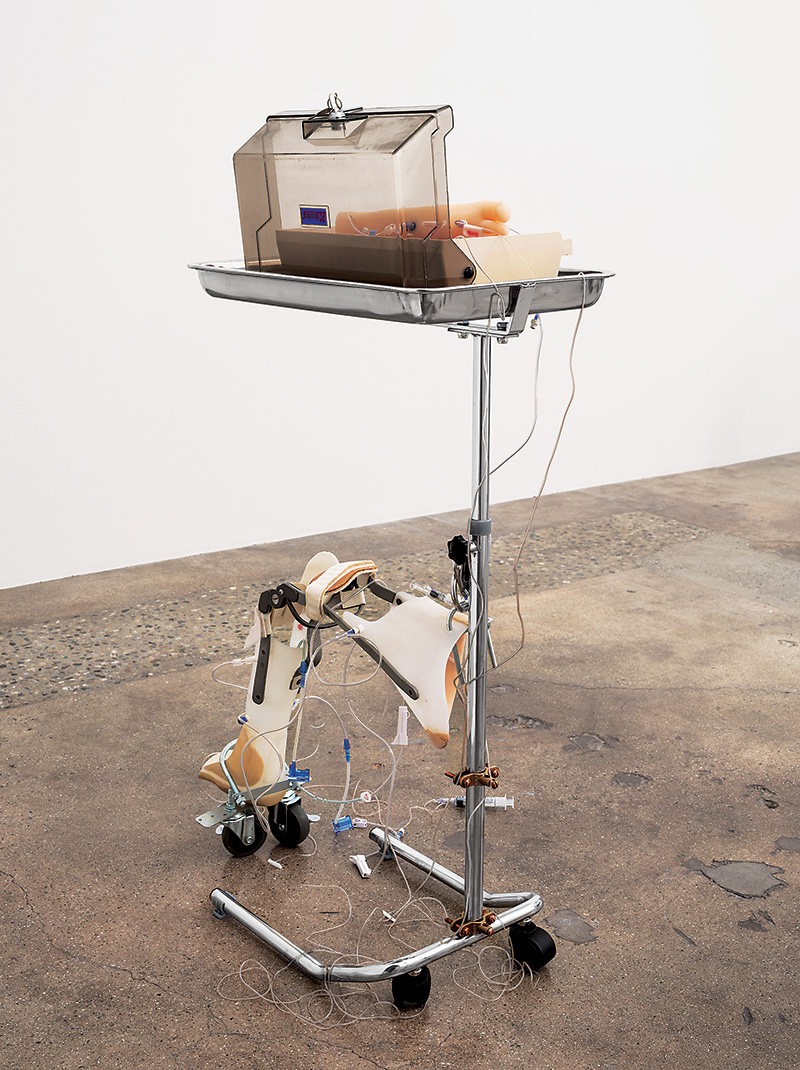 Subject matter: "The medical gaze is the way that the disabled and sick body is imagined and seen, infantilized, defined in a violently dehumanizing way. It exists everywhere and within everyone to some degree, often subconsciously."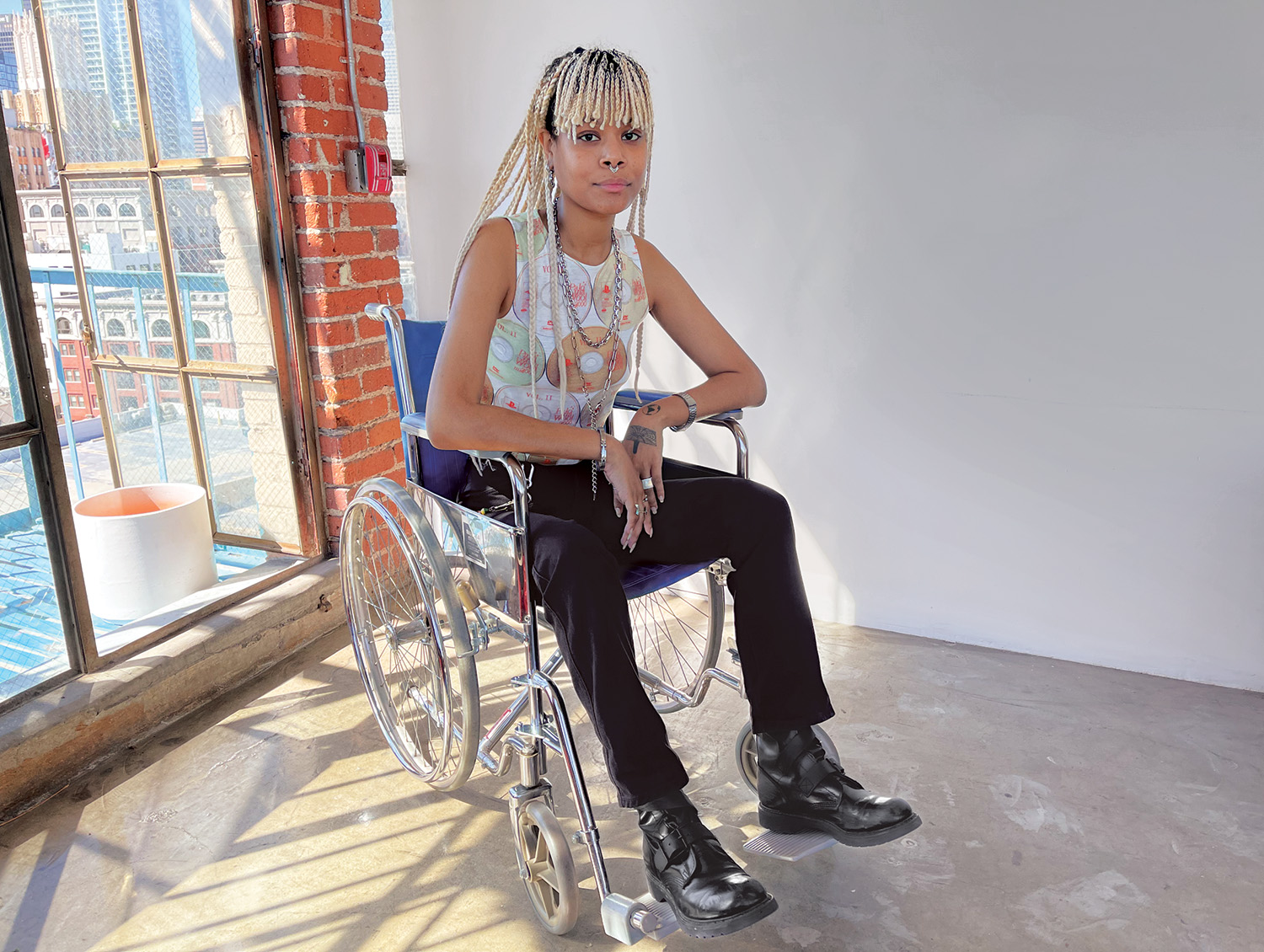 "Panteha vulnerably questions the mechanics of their own body by abstracting projections the medical-industrial complex has imposed on them"
Source material: "I have a huge collection of medical ephemera I've been collecting for over ten years, all things that have been used on me in the hospital and from hospitals that I've stayed at, medical items that I consider traces of my illness of my own existence."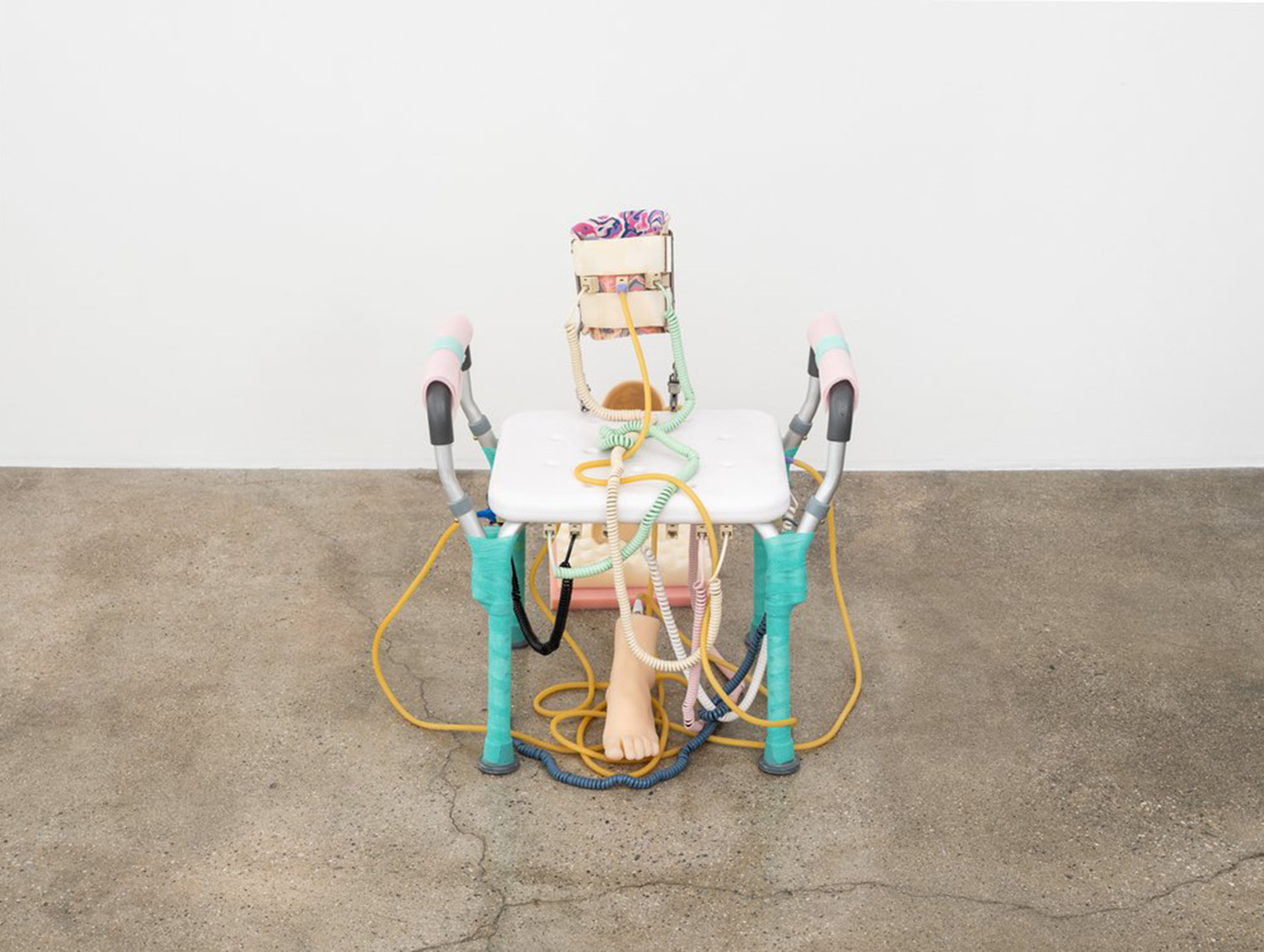 A version of this article first appeared in print in our 2022 Winter Issue under the headline "Next Big Things." Subscribe to the magazine.
Click here to see the full list of "Next Big Things."
Next Post