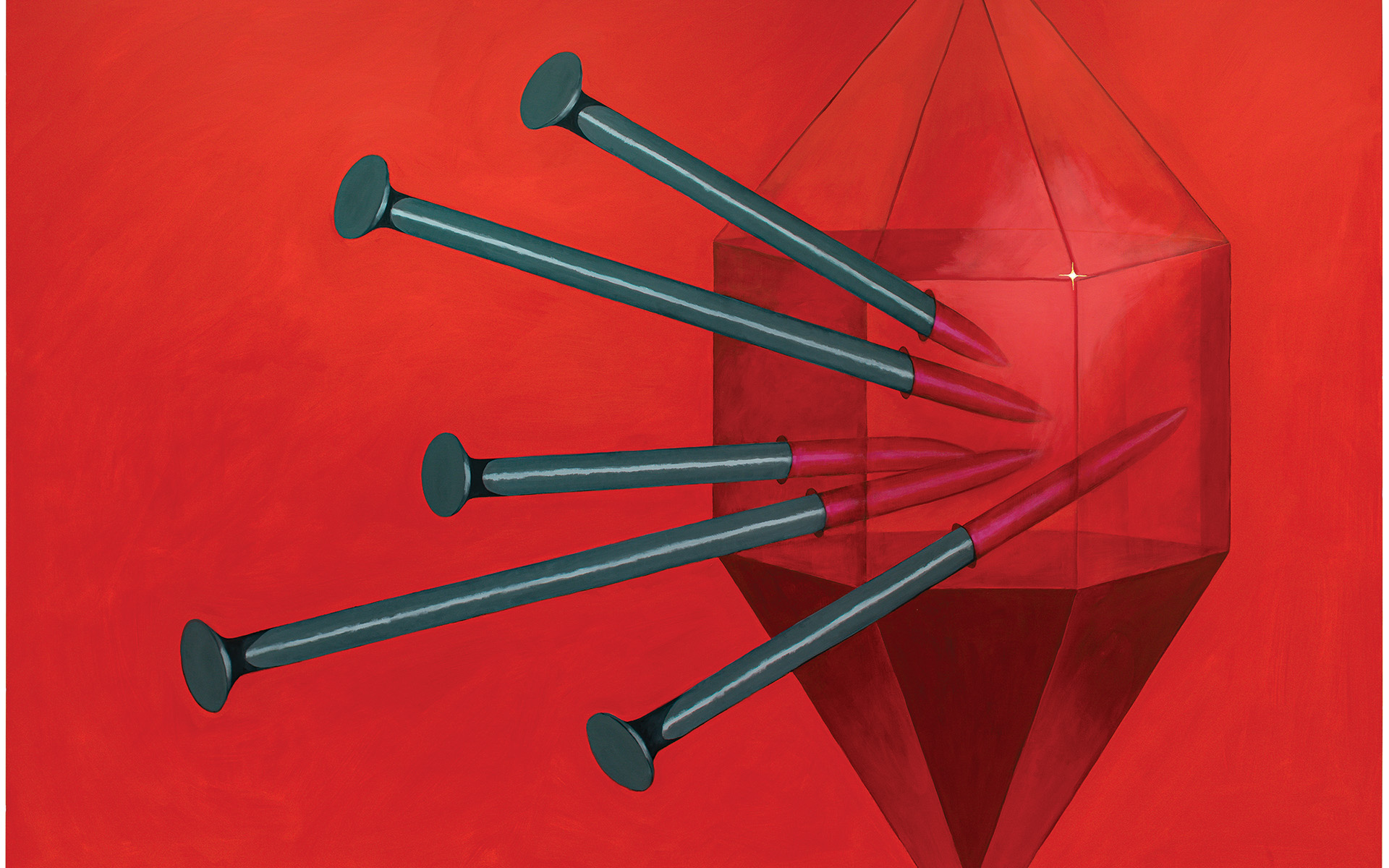 Next Big Thing: Emily Furr
Air ducts, rocket heads, and buzz saw blades colonize the highly sought-after new painter's sharp-edged compositions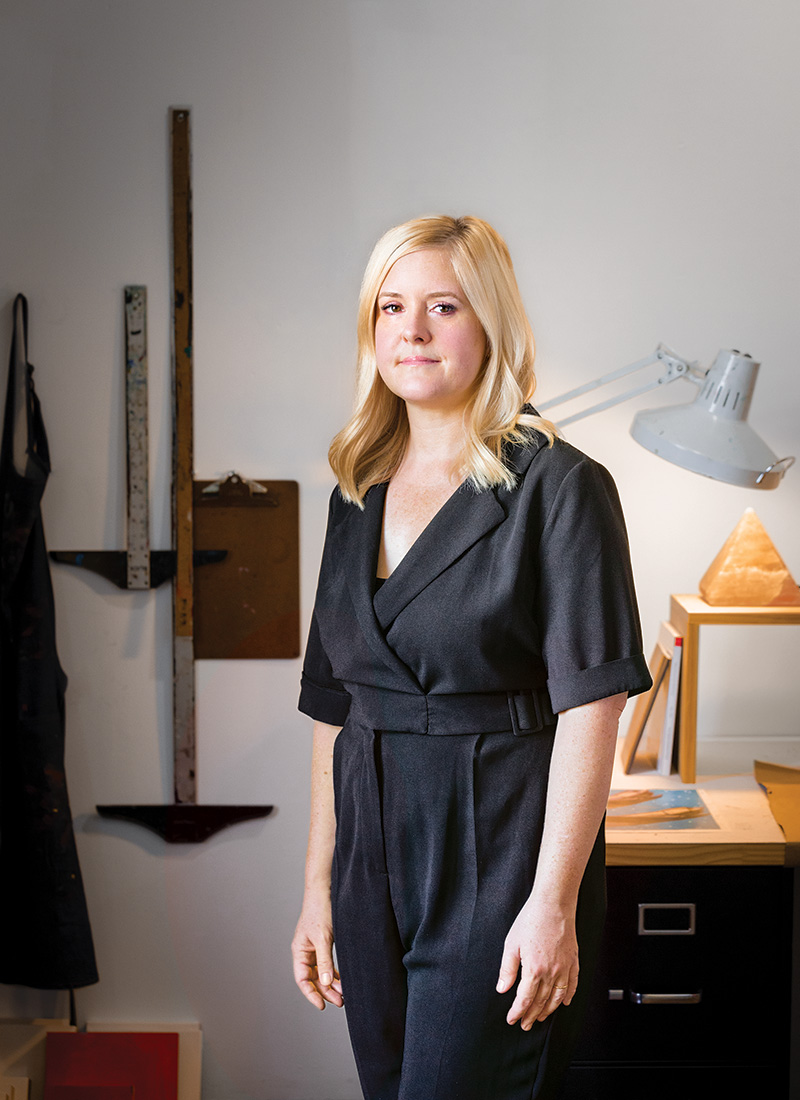 Air ducts, rocket heads, and buzz saw blades colonize Emily Furr's sharp-edged compositions, packing a Pop Art punch that makes her a highly sought-after new painter. After a decade in graphic design, Furr, who was born in St. Louis, found her voice blending machinery, celestial starscapes, and a Caravaggio palette with a decidedly feminist bent. 
Subject matter: "Some of my work looks like a twisted advertisement for war. Obviously, I'm not pro war, but rather I'm showing these happy missiles and cannons trying to shoot at planets because I want to show the ridiculousness of war and the ridiculousness of polluting the planet."
"Emily has found a unique vocabulary that focuses on the tension between the natural and supernatural, industrialism and humanity, masculine and feminine. The resemblance to political propaganda posters is as deliberate as the careful balance of dichotomies"

Debi Wisch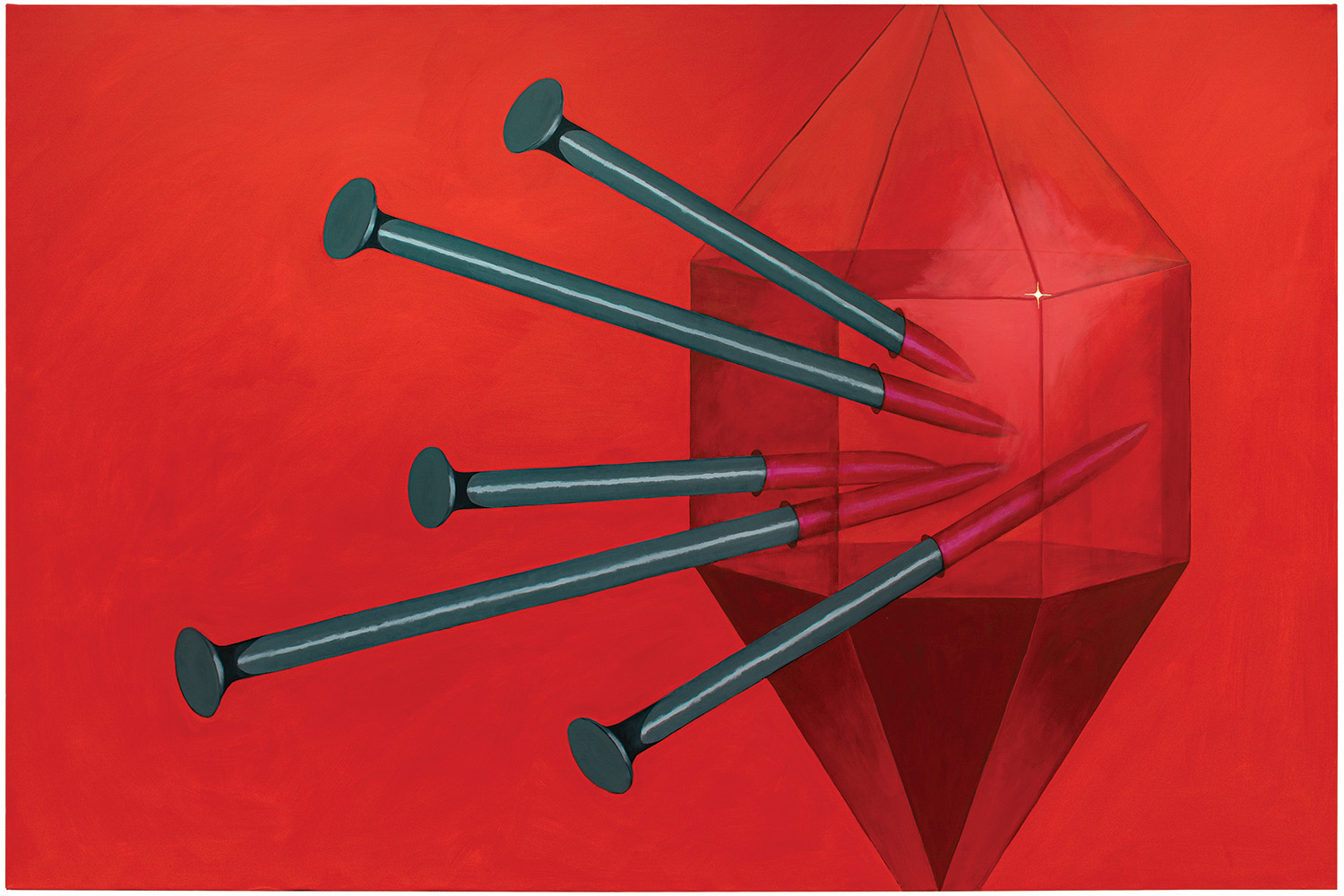 Up next: A group show at the opening of the L.A. location of Sargent's Daughters this winter; come April, a solo exhibition with gallery 12.26 in Dallas.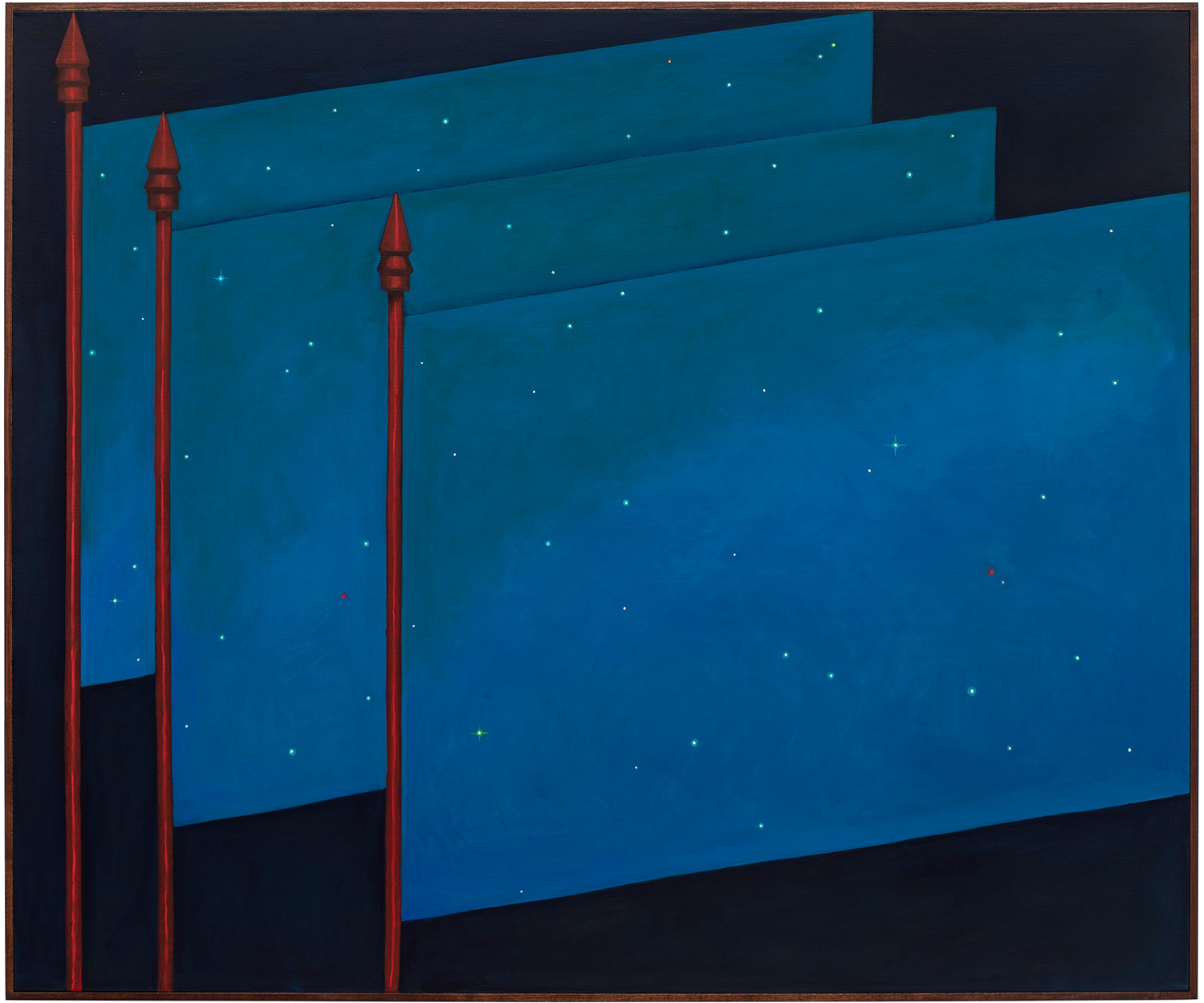 A version of this article first appeared in print in our 2022 Winter Issue under the headline "Next Big Things." Subscribe to the magazine.
Click here to see the full list of "Next Big Things."
Next Post