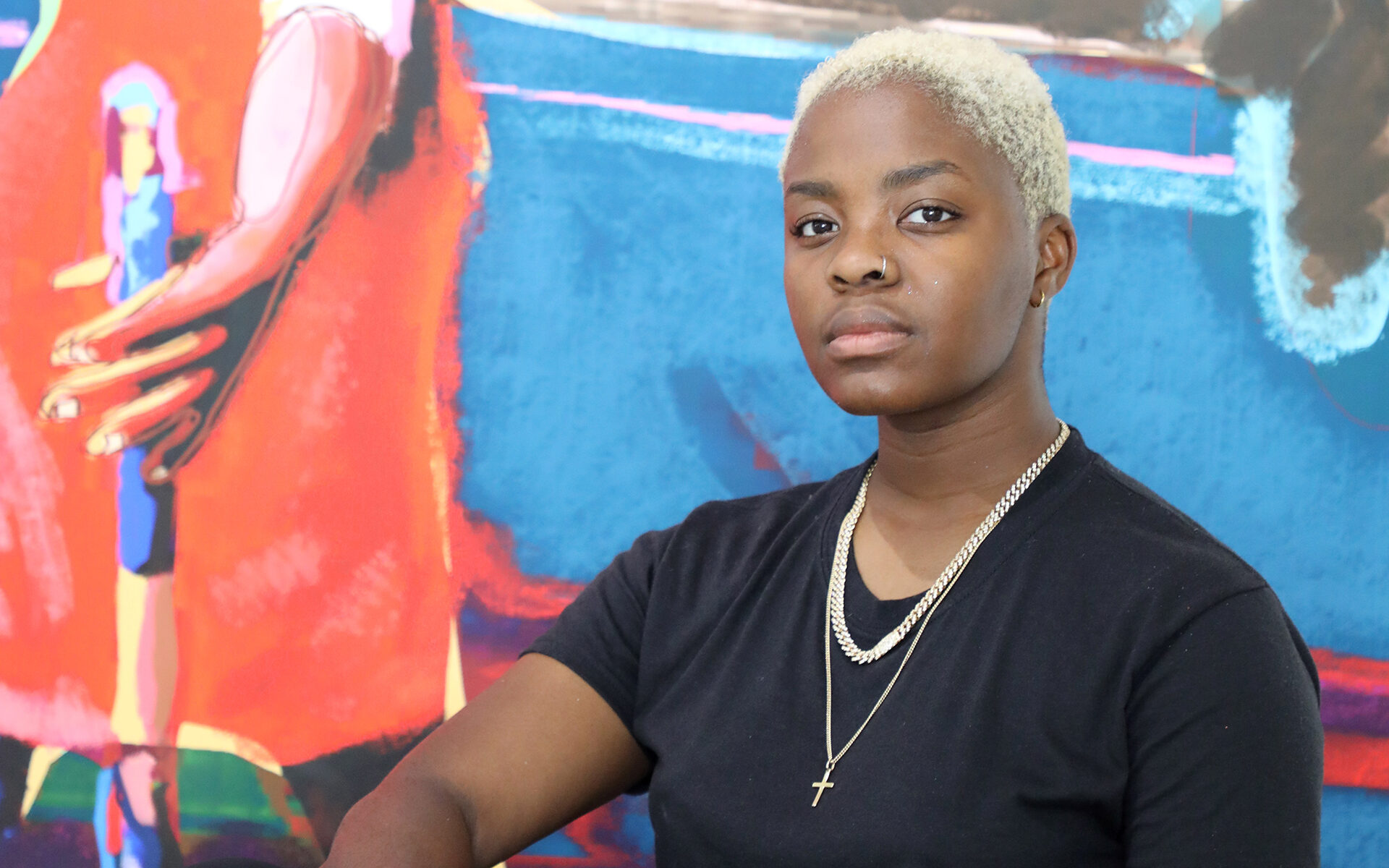 Next Big Thing: Amani Lewis
Just five years after graduating from Maryland Institute College of Art, Lewis's star is on the rise with a new solo show at Salon 94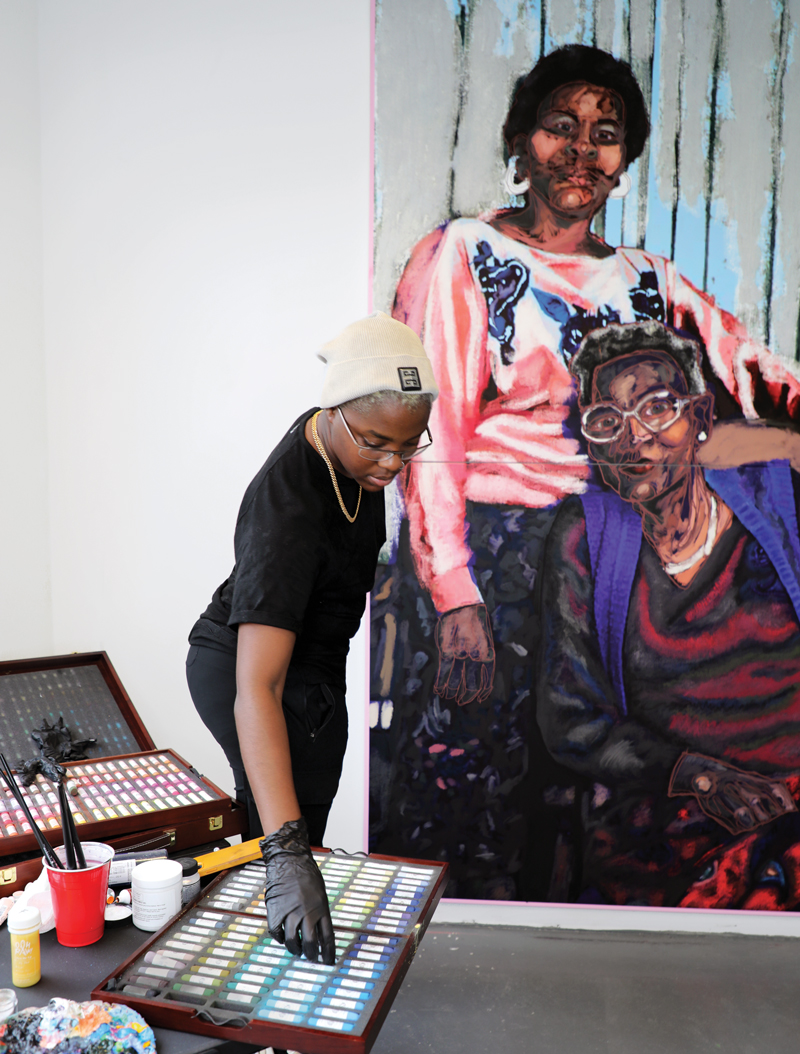 Vivid colors and unique characters define Amani Lewis's portraiture, but upon closer inspection, the works reveal a soul-bearing intimacy that invites the viewer into the artist's circle of friends and family in Baltimore. Just five years after the talent graduated from Maryland Institute College of Art, his star has quickly ascended with a residency at Fountainhead in Miami and a solo show at Salon 94 (through December 18). 
Unique process: "Photography is at the heart of my practice. Once I find or take an image, I spend time with it in a digital landscape, teasing out aspects in Photoshop and quieting others. From there, the image is screen-printed onto canvas, and then I rework the surface with paint, pastel, and glitter. The initial idea is born at the beginning and is truly not fully realized until the end."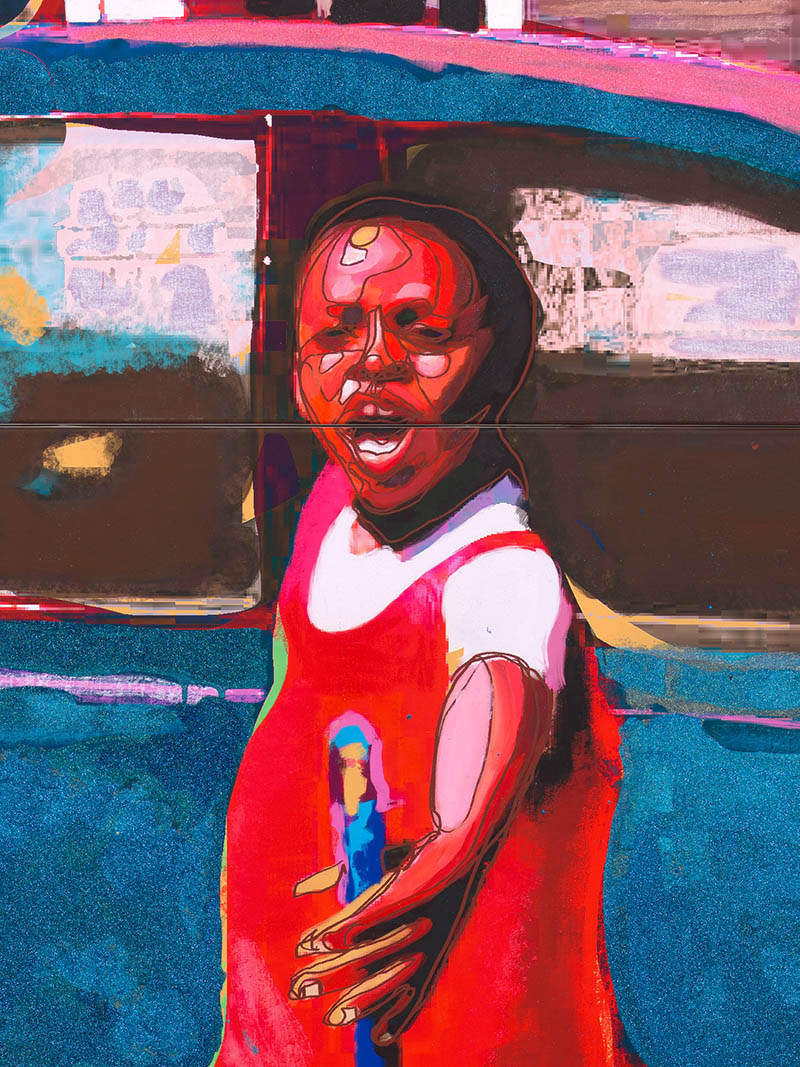 "Amani's meticulous nature has created an entirely new narrative, presenting some of the most imaginative landscapes one can imagine."

Arthur Lewis
Family ties: " 'Nothing Remains the Same,' with Salon 94, is the first time I created a body of work centered on my family. It's a vulnerable show, offering moments of joy and tenderness, as well as the opportunity to reflect on unspoken riffs and divides, all derived from old photographs taken in the '80s." 
A version of this article first appeared in print in our 2021 Winter Issue under the headline "Next Big Things." Subscribe to the magazine.
Next Post