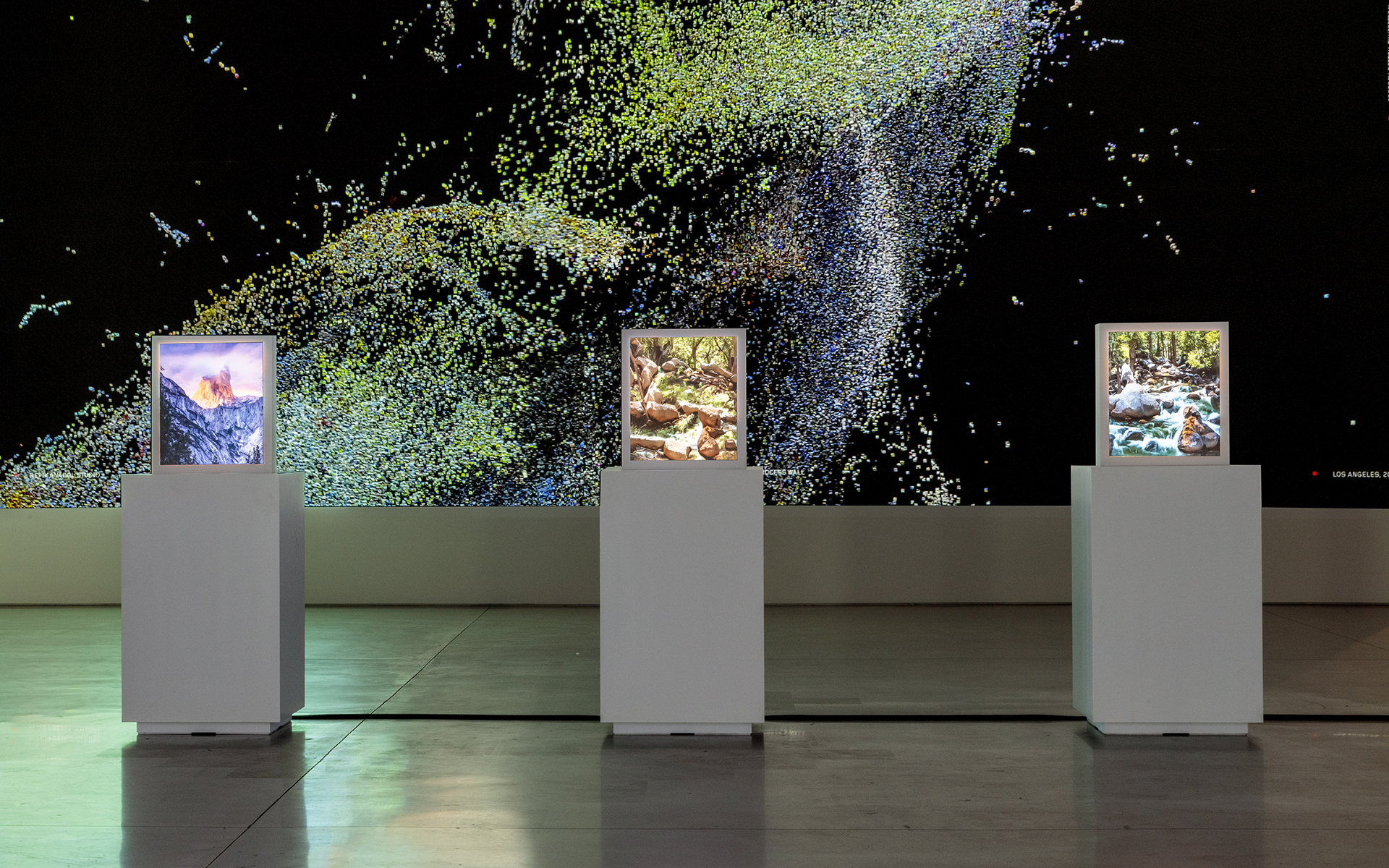 From New York to Los Angeles, 8 Must-See Gallery Shows in March
From psychological portraits by Chinese painter Jiang Cheng at Tara Downs in New York to George Condo's massive canvases of female muses at Hauser & Wirth in Los Angeles
On the hunt for the most engaging exhibitions across America each month, Galerie traveled from Downtown New York to Central Los Angeles to discover the best gallery solo shows for March. From psychological portraits by Chinese painter Jiang Cheng at Tara Downs and Cy Gavin's expressive paintings of abstracted landscapes at Gagosian in New York to George Condo's massive canvases of female muses and femme fatales at Hauser & Wirth and Refik Anadol's immersive artworks at Jeffrey Deitch in L.A., these are the not-to-be-missed shows in March.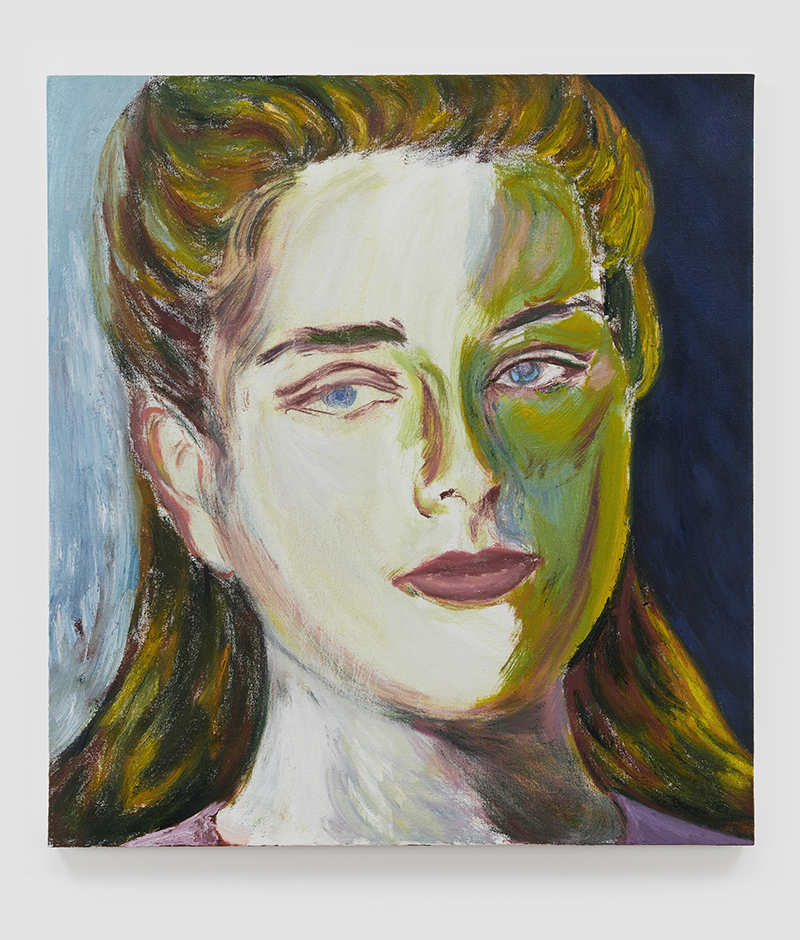 1. Jiang Cheng at Tara Downs, New York
A contemporary Chinese artist who received his MFA in 2012 from the University of the Arts in Berlin, Jiang Cheng creates compelling composite portraits of people composed from found and fictional imagery. Painting his imaginary sitters in a single session, he closely crops and expressively colors his youthful figures to powerful painterly results. The subject of a current solo show at ICA Miami and a group exhibition at Gagosian in Hong Kong, Cheng returns for his second solo outing with the gallery, in its recently expanded and renamed location on Broadway.
Working with series and with a degree of repetition, the Shanghai-based artist is known for his "E" series, or works with titles beginning with "e-," which corresponds to the sound of the gender neutral pronoun for inanimate objects and nature forms in Mandarin. The six canvases on view in the gallery's "Phantom" exhibition are all from this series, depicting a mix of feminine and masculine looking figures with pulled-back hair, painted lips, and rosy cheeks. Capturing an idyllic vision of youth, Cheng's subjects possess a cosmopolitan confidence, fit for both classical and current times.
Through March 11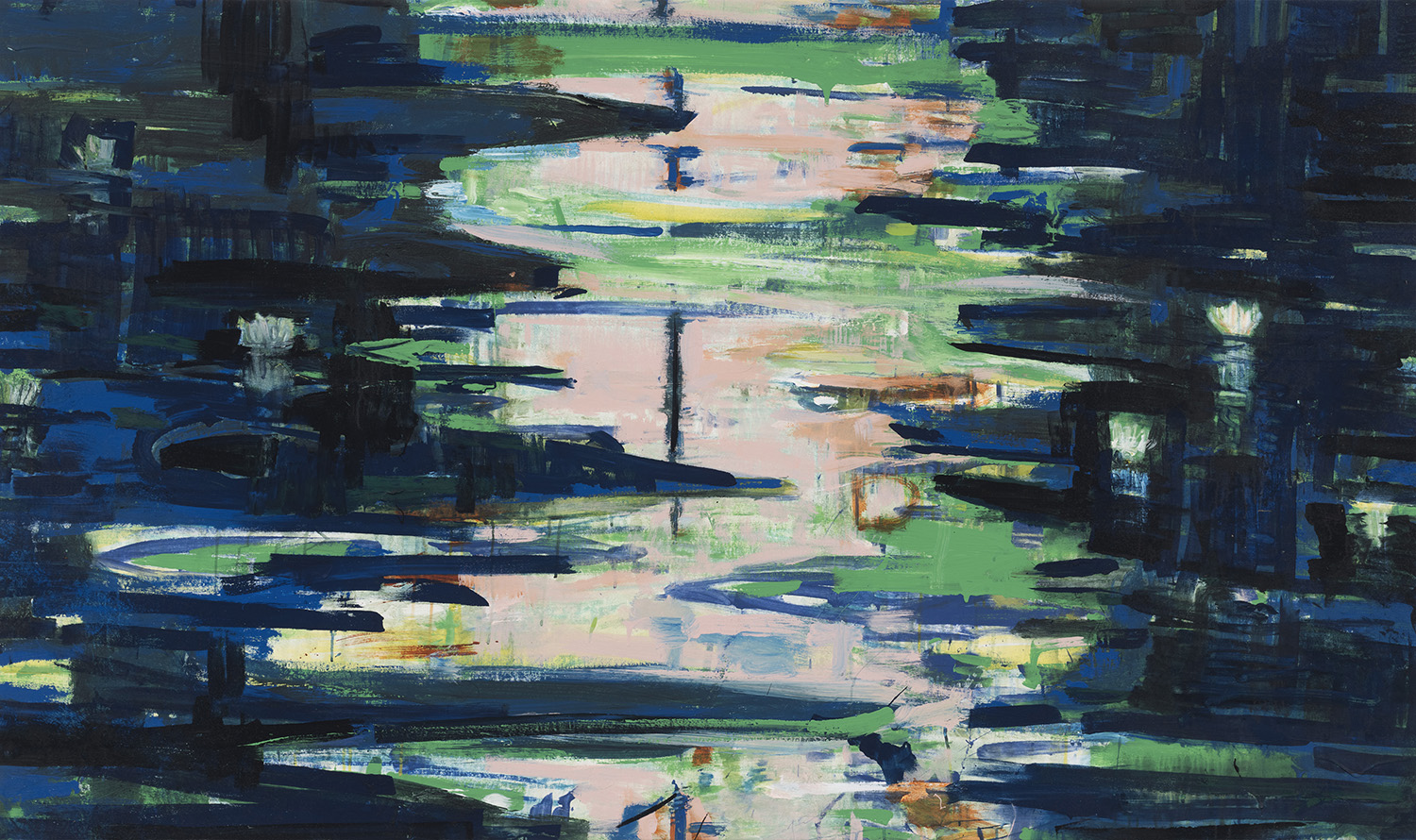 2. Cy Gavin at Gagosian, New York
Born in Pittsburgh in 1985, Cy Gavin received his BFA from the Carnegie Mellon University in 2007 and an MFA from Columbia University in 2016. Having his first solo show at Sargent's Daughters while still studying in 2015, he quickly rose through the ranks with an artist residency at the Rubell Family Collection, one-person exhibitions at Gavin Brown's Enterprise and David Zwirner, and an inclusion in the 2022 Whitney Biennial. Now, he is presenting his solo show at one of Gagosian's massive Chelsea gallery spaces, which his large-scale landscape paintings comfortably command.
Working in Upstate New York in the realm of such Hudson River School painters as Albert Bierstadt and Thomas Cole—yet painting in a completely different, more contemporary style—the multidisciplinary artist mines his Caribbean roots while gaining inspiration from his rural home and studio's surrounding landscape, which he continues to cultivate. His lively paintings at the gallery picture nature with bold expressive brushwork—beautifully capturing pine trees, holly and rhododendron bushes, paths through meadows and grass wildly growing on a dam in shimmering sunshine and through the darkness of shadows and starry nights.
Through March 11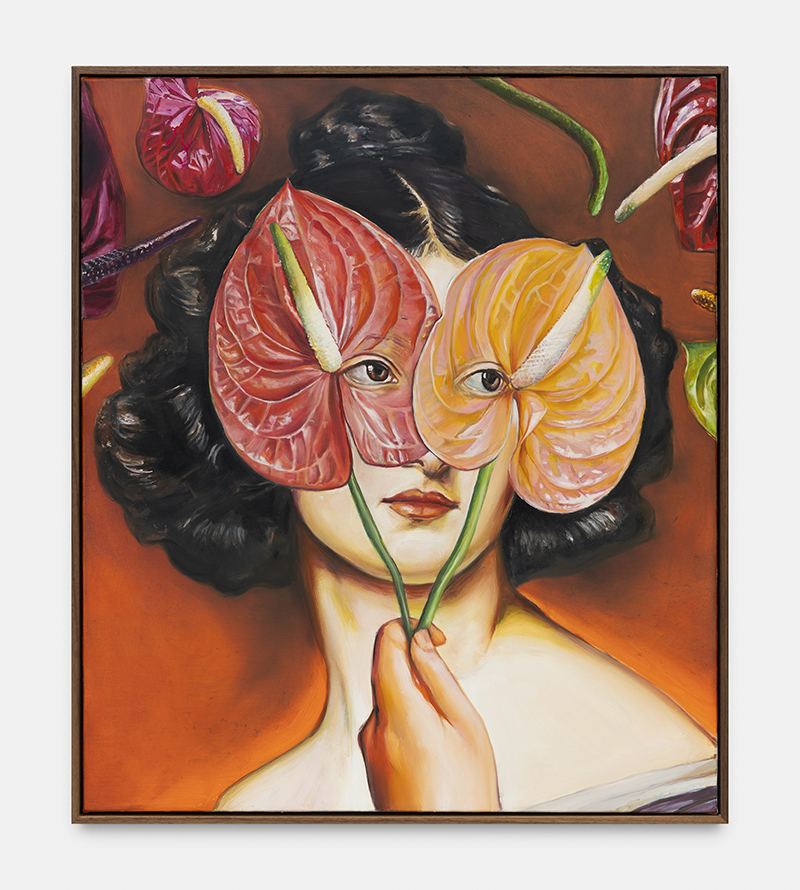 3. Thomas Lerooy at Simone Subal Gallery, New York
Having his New York and American solo show debut, Belgian artist Thomas Lerooy draws upon Renaissance, Baroque and Surrealist styles to make magical paintings and sculptures. Taking aspects of classical art and making them anew, the talented artist, who studied at the Royal Academy of Fine Arts in Ghent, creates figurative artworks that juxtapose subjects and objects in uncanny ways. Initially known as a sculptor, he made a shift to surreal, small-scale paintings after renovating a run-down 1960s garage into a dynamically designed studio and home a few years back. His fascinating 2019 solo show at the Royal Museums of Fine Arts of Belgium in Brussels combined his symbolic sculptures with his surreal canvases, but since that time painting has become his main focus.
Lerooy's "For your eyes only" exhibition at the gallery offers 10 new paintings that obscure their primary subjects, which are inspired by past masters. Eyes are the key feature in most of the paintings, with figure's faces being veiled by plants, objects and animal activities. In other canvases, a whisk seemingly stirs the image to create a distorted portrait of a woman and a squeegee appears to wipe away the vibrant colors of a suspended bird. Employing a collage-like process for painting, Lerooy's interrupted portraits rise to the level of Rene Magritte's wit, while also possessing the modernist master's pictorial skills.
Through April 1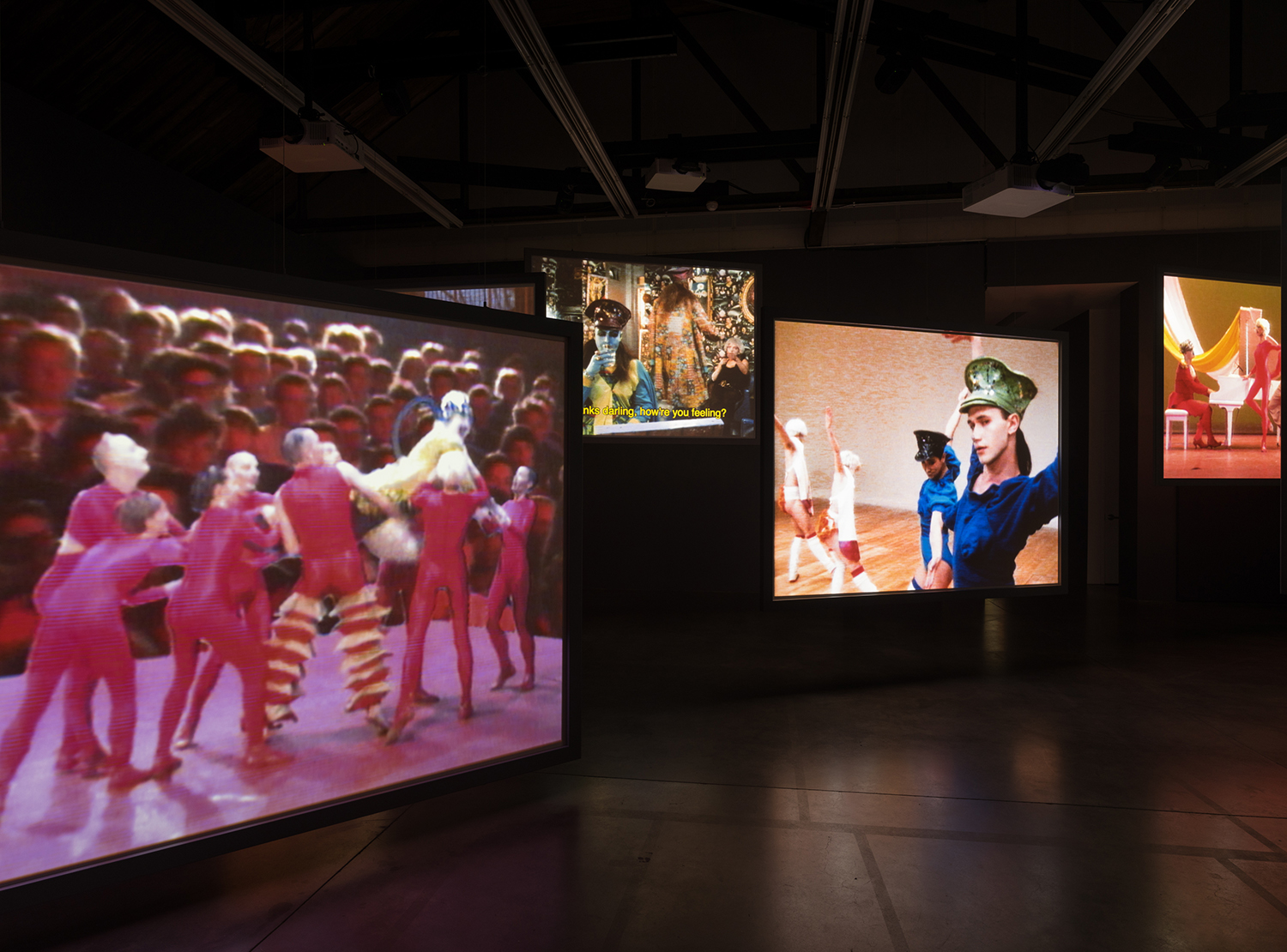 4. Charles Atlas at Luhring Augustine, New York
A master at making dance films, award-winning video artist Charles Atlas has famously collaborated with Merce Cunningham, Yvonne Rainer, Andy Warhol, Nam June Paik, Marina Abramović and Leigh Bowery to interpret their avant-garde styles of dance, art and performance. Originally from St. Louis, he moved to New York in 1970 at age 20 to become a filmmaker, but soon landed a job with the Merce Cunningham Dance Company as an assistant stage manager, then lighting designer and finally filmmaker-in-residence. Starting with a Super 8 movie camera, he began making experimental films with the company, which led to numerous other projects.
Atlas's sensational solo show at the gallery presents the American debut of his multi-channel installation, A Prune Twin, which was originally commissioned by London's Barbican Centre for their 2020 exhibition, "Michael Clark: Cosmic Dancer." Atlas and Clark, an innovative British dancer and choreographer, began collaborating in 1984 and have continued to work together. A Prune Twin combines the artist's fictionalized 1986 television documentary Hail the New Puritan, which had been commissioned by the BBC, with Because We Must, another irreverent BBC production from 1989, on eight variously sized screens spread throughout the gallery to construct a wildly immersive marvel.
Through March 11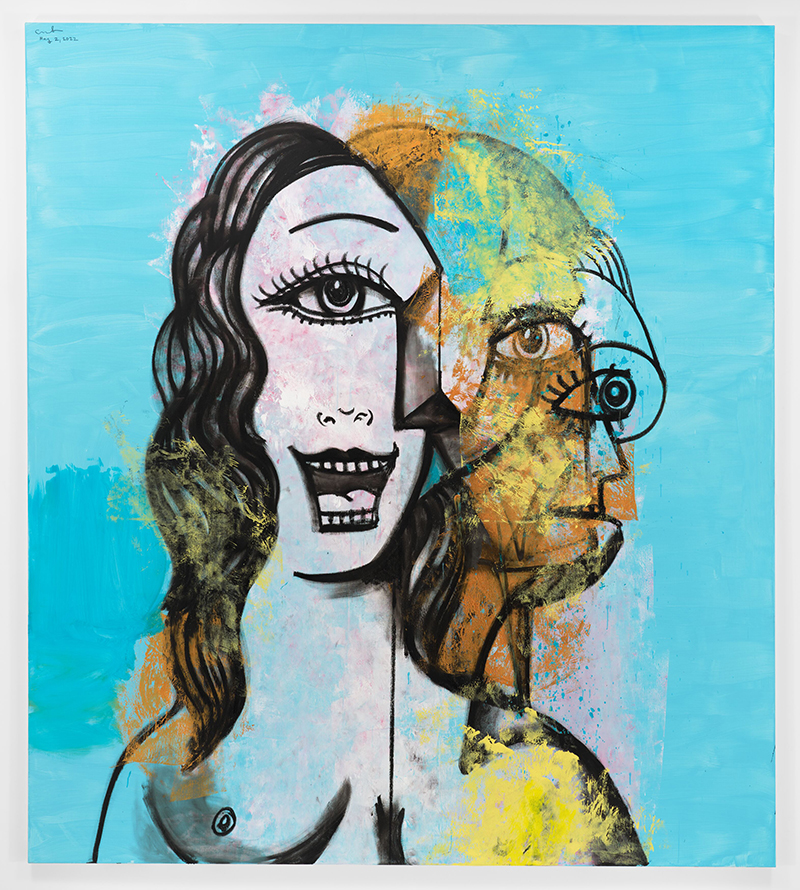 5. George Condo at Hauser & Wirth, Los Angeles
America's answer to artist Pablo Picasso, the inventive painter and sculpture George Condo got his creative start working in a silkscreen shop and playing bass in a punk band in Boston before moving to New York in the late 1970s. Emerging as an artist in the vibrant East Village art scene of the 1980s, when he worked as a printer for Andy Warhol, Condo developed a unique pop-surrealist style that mixed colorful cartoon graphics with a shot of realism. Bouncing back and forth between studios and shows in Europe and the States, Condo has become one of the most influential and coveted artists of his generation, with numerous collaborations and commission across a variety of media.
Inaugurating Hauser & Wirth's newest gallery—their second massive space in Los Angeles—Condo has created a series of large-scale paintings, including a giant triptych of an animated party scene, jumbo transitional portraits of female muses that capture the passing of time through the shifting planes of their fabulous faces, and other psychological studies of crazy characters. Appropriately titled after The Doors's song "People are Strange," the striking show also features a cast sculptural head, covered in gold leaf, of a heroic mythological figure, who becomes the perfect foil to Condo's canvases capturing psychotic ladies and femme fatales.
Through April 22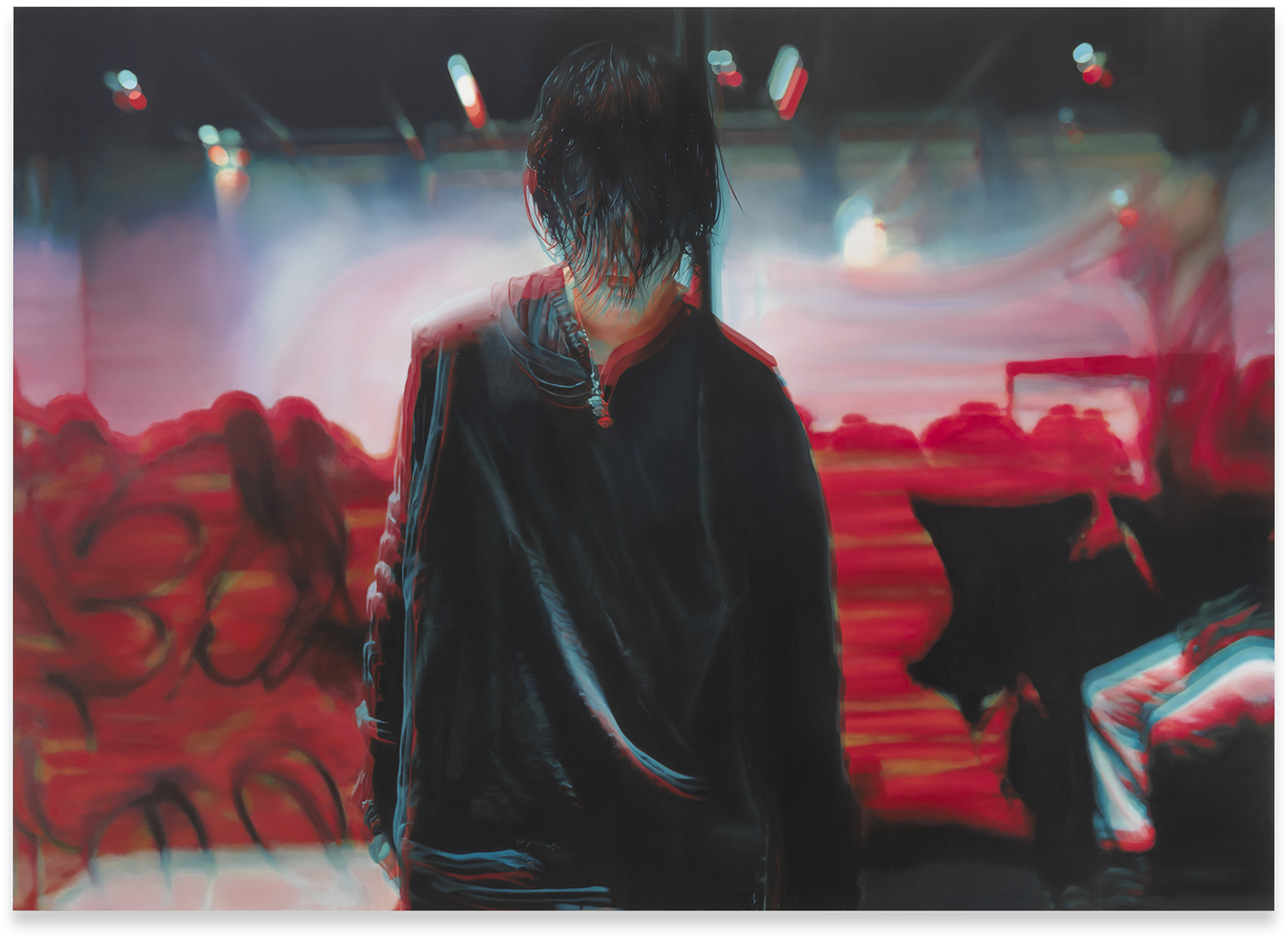 6. Anne Imhof at Sprüth Magers, Los Angeles
Based between Berlin and New York, German multidisciplinary artist Anne Imhof taught herself to draw and make music while working as a bouncer at a nightclub in Frankfurt in the early teens. During that time, she staged her first performance art piece in a bar in the local red light district, even before attending the Städelschule, the city's fine arts academy. An innovative visual artist, choreographer, performance artist and musician, Imhof has taken the world by storm with solo shows at Portikus in Frankfurt, MoMA PS1, the 2017 Venice Biennale (where she won a Golden Lion), Tate London and Palais de Tokyo—all since graduating in 2012.
Presenting the largest solo show of the artist's work in the United States and her first in Los Angeles, the exhibition "EMO" offers an overview of the artist's various bodies of work in multiple mediums. Staged in a labyrinth of stacked industrial water tanks that took weeks to construct, visitors are forced to wander through a maze to see partially hidden artworks. Viewers are confronted by powerful pictures of clowns, clouds, youthful punks and logos—some with scratched surfaces and others rendered in Technicolor—as they snake through the maze, coming out in a hallway of school lockers and apocalyptic drawings before ascending a staircase to see videos projected on a life-size billboard, which ironically mimics the ones you see advertising new films and TV shows throughout L.A.
Through May 6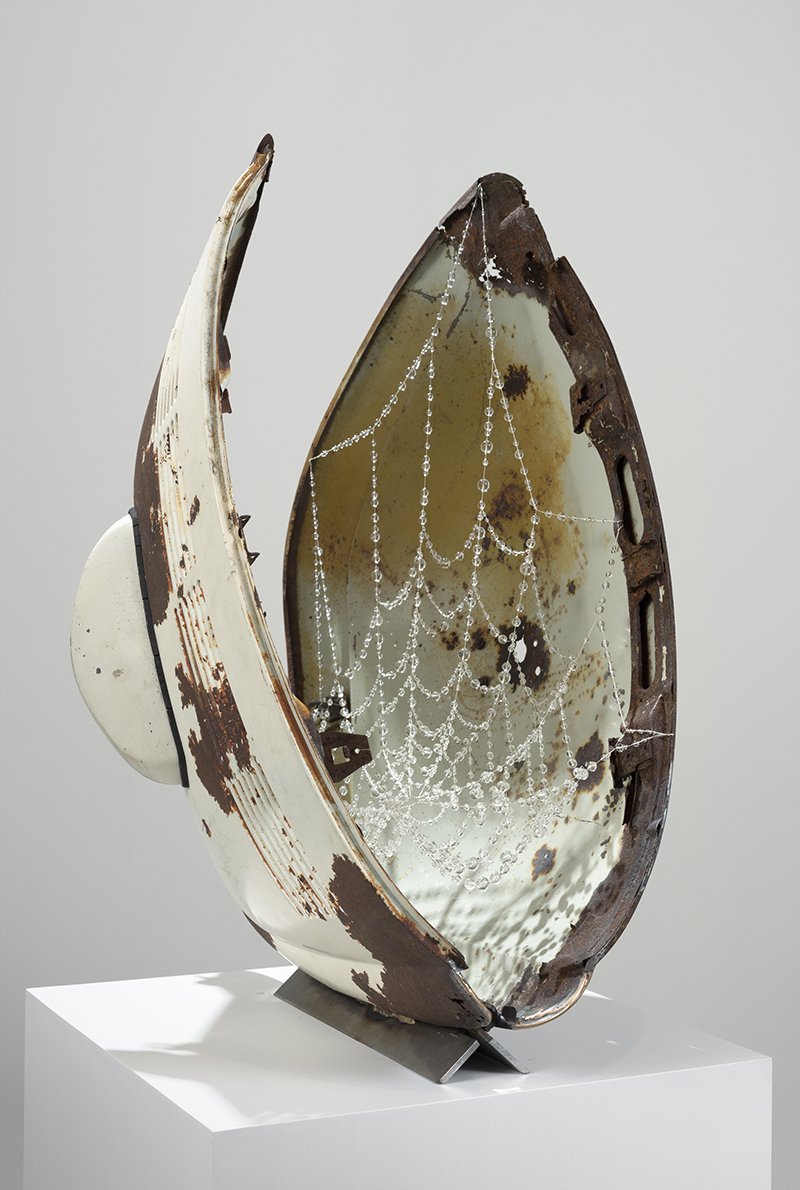 7. Kathleen Ryan at François Ghebaly Gallery, Los Angeles
A Los Angeles-born, New York-based sculptor, Kathleen Ryan studied archeology before returning to school to get her MFA in 2014 from UCLA, where she studied with Charles Ray and Catherine Opie. Celebrated for her craftmanship in sculpting everyday objects—both natural and industrial—with concrete, iron and semi-precious stones, Ryan has inventively constructed giant moldy lemons from gemstones, a jumbo string of pearls from bowling balls and a massive mussel by joining a pair of cooking woks.
In her "Beachcomber" exhibition at the gallery, Ryan scavenges the seaside for larger-than-life mollusks and leftover cocktail skewers rendered with refurbished car parts and a variety of sparkling gems. The clam shell sculptures employ rusted and repainted car hoods and trunks that are merged to make enormous open sea shells displaying their precious goods—whether it be a simulated pearl or a web of quartz crystals, which could be the tasty seafood or an inhabiting spider's new lair. Ryan's colossal cocktail skewers, meanwhile, are strewn about the gallery like decaying party favors. Presenting pieces of bejeweled, moldy fruit spiked by wooden toothpicks and paper umbrellas, the artist uses painted car trunks to form part of the cut fruit's skins, which adds to her commentary on consumer society's endless amount of waste, while playfully recycling bits of it to a better end.
Through March 25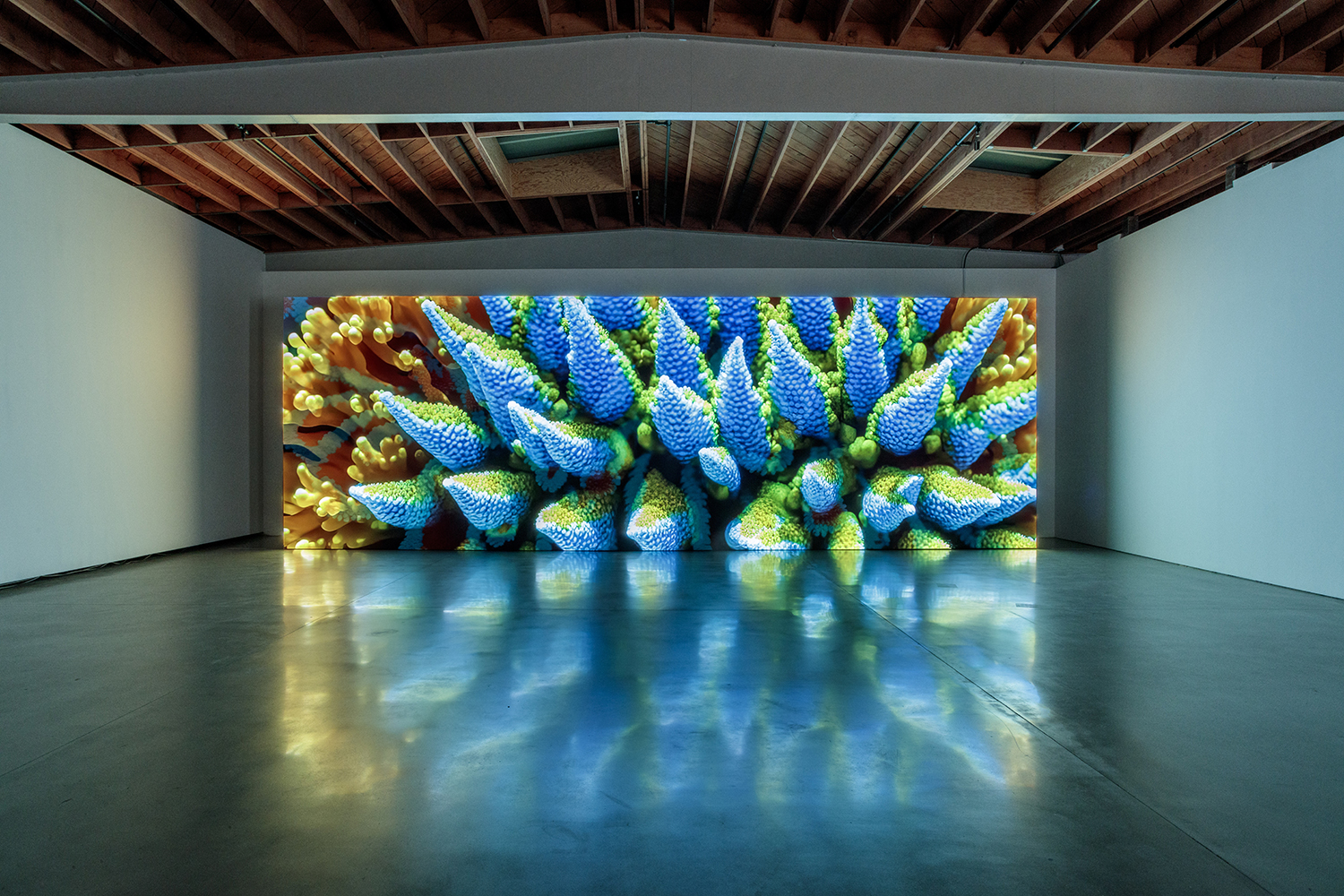 8. Refik Anadol at Jeffrey Deitch, Los Angeles
A master at using artificial intelligence software for making compelling contemporary art, Refik Anadol has a massive artwork on view in the lobby of New York's Museum of Modern Art that transforms the digital data of more than 200 years of art from the museum's collection into an ever-changing abstraction. He also created the evolving stage screens for the 2023 Grammy Awards stage and has been producing amazing projects for institutions and events around the globe for the past decade. Born in Turkey and educated at UCLA, where he presently teaches, the media artist is the go-to-guy for art made with new technology.
His first survey in his current hometown, the "Living Paintings" exhibitions at the gallery presents an overview of Anadol's amazing digital art—ranging from his immersive 2015 Infinity Room, with abstract projections in a mirrored space that has been experienced by more than two million people worldwide to mystical moving imagery made from wind forecast data collected from the Pacific Ocean and a fluid compilation of pictures from California's national parks. A show that should ideally travel to every university art gallery in every country to teach young people how to responsibly and creatively use digital technology, this engaging exhibition is both informative and entertaining.
Through April 29
Next Post