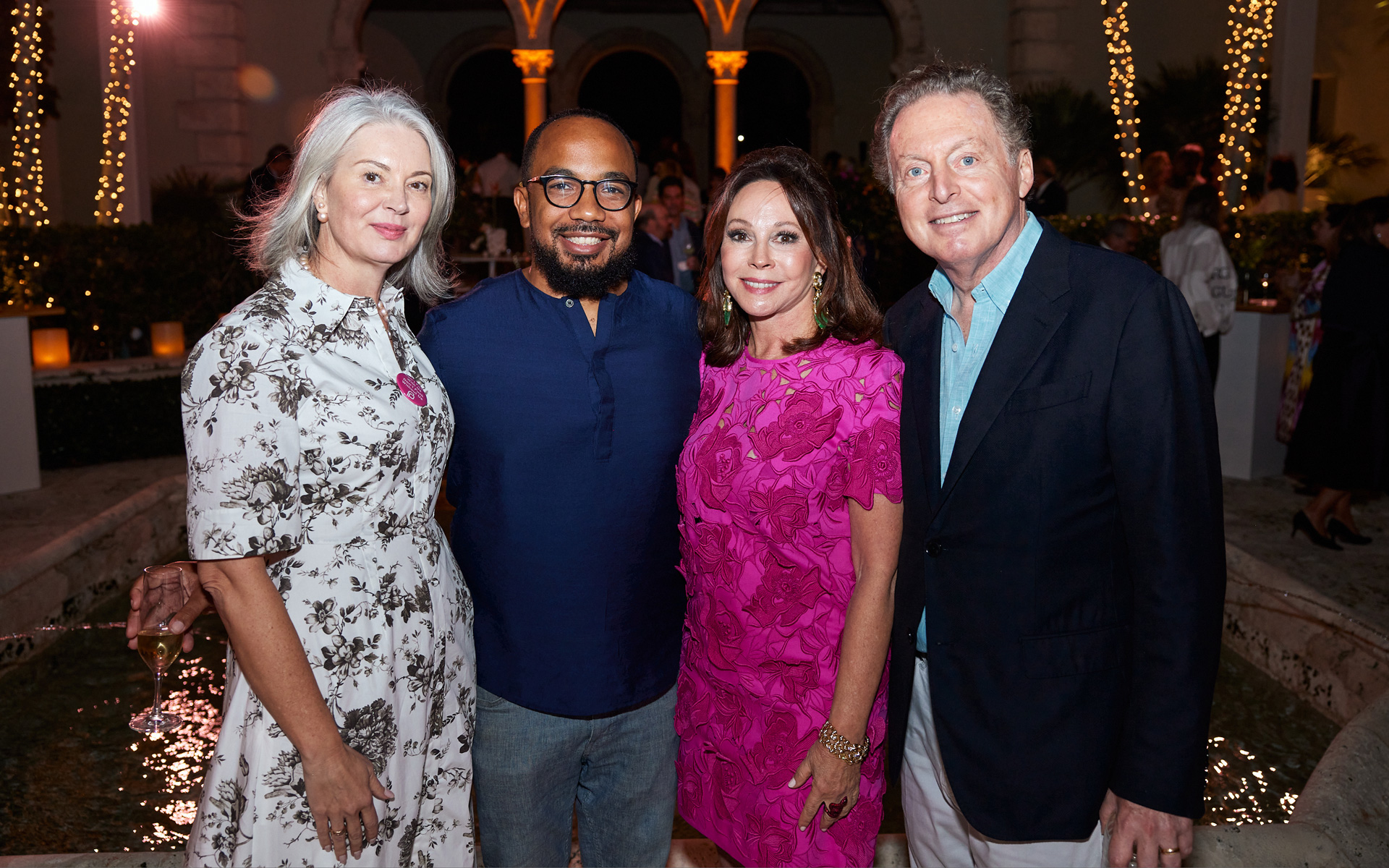 Lisa and James Cohen Host a Festive Evening in Support of New Wave Art Wknd
The founder and editorial director welcomed guests to her Palm Beach home in support of the charity's artist-in-residency program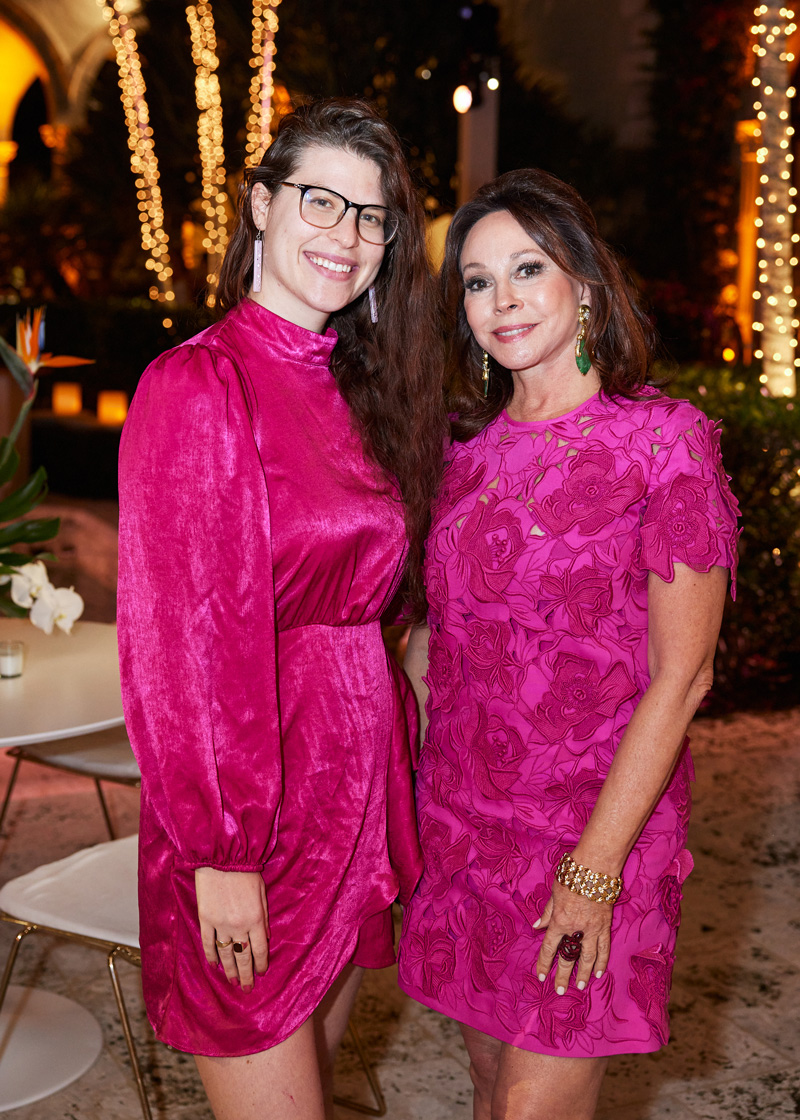 Under a starry Palm Beach sky, Lisa Fayne Cohen, founder and editor director of Galerie, and her husband, James, hosted a magical evening celebrating New Wave Art Wknd this past Friday. Benefitting New Wave's artist-in-residence program, the patron dinner was generously supported by presenting sponsors Bank of America and Ruinart.
A glamorous group of attendees circulated through the magnificent courtyard and loggias of the Cohens' landmark estate, which was originally designed by prominent architect Maurice Fatio, while sampling delicious cuisine by Galerie Creative Mind chef Yann Nury and enjoying Antica wines from the Antinori Family Estate in the Napa Valley.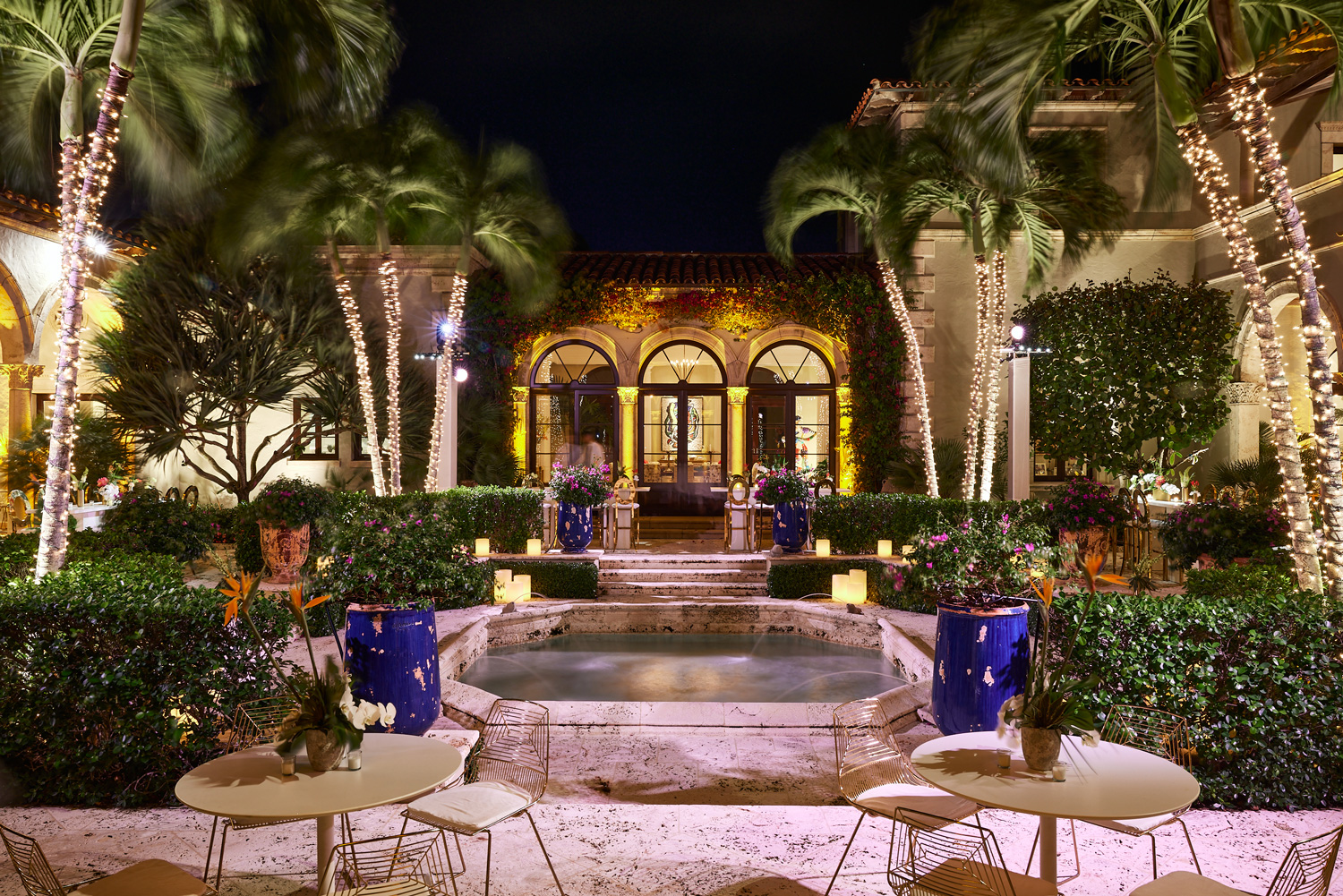 Arts patrons, collectors, museum directors, and artists engaged in lively conversation about the New Wave Art Wknd's lineup of panels, gallery open houses, and home tours around Palm Beach. Among those in attendance were Anne Pasternak, Marilyn Minter, Mike Starn, Thelma Golden, Beth Rudin DeWoody, Firooz Zahedi, Simone Levinson, Lisa Perry, Yvonne Force Villareal, Susan Magrino, and Galerie editor in chief Jacqueline Terrebonne. Plus, from New Wave, founder Sarah Gavlak, director Sarah Haimes, and current artist-in-residence Kirk Henriques.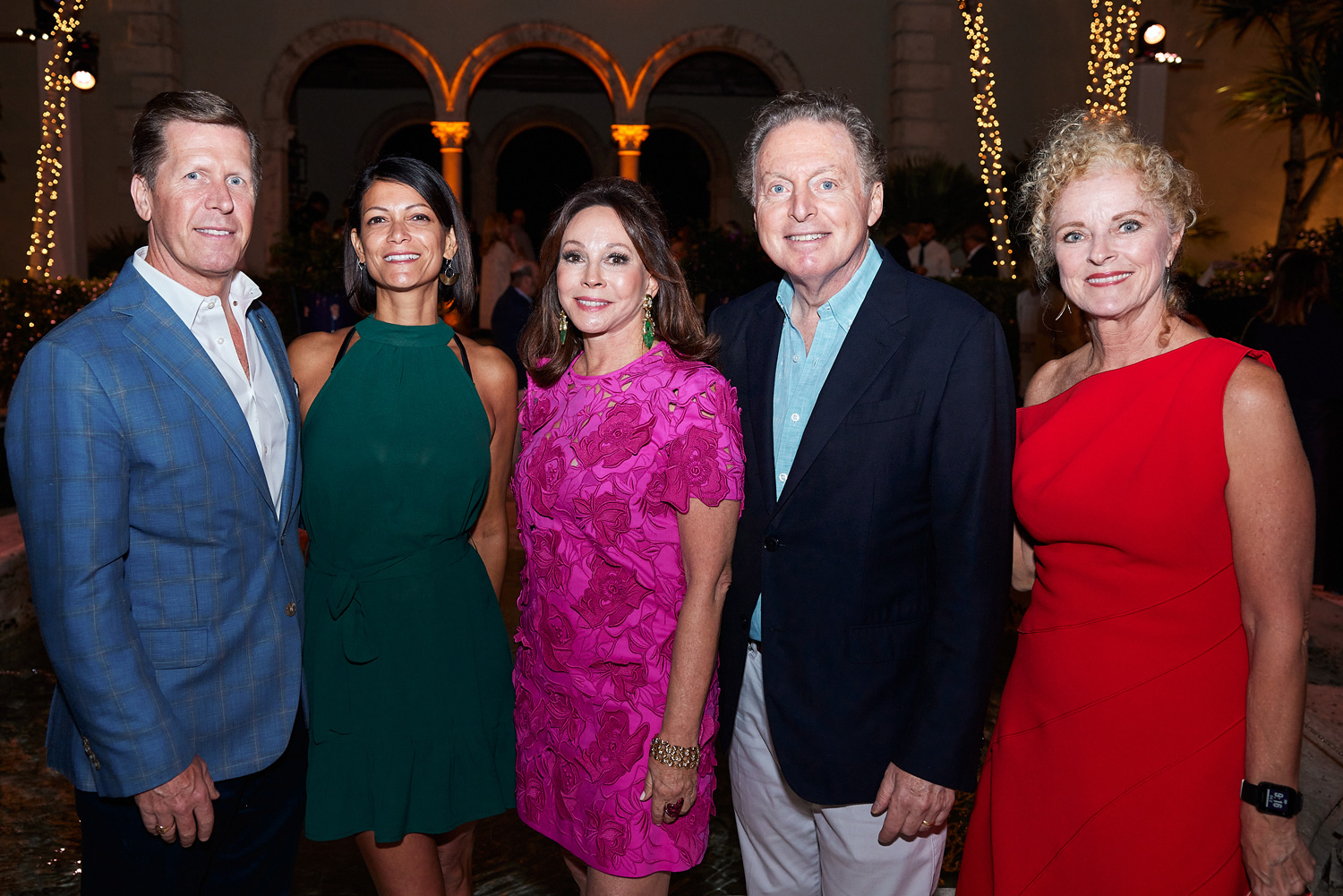 For the festive event, Lisa collaborated with Katie Brandt of Cerka Creative to decorate with captivating florals and with a special musical performance by Aragon Artists. Design lovers also took note of the dazzling Daum crystal sculptures from the Coral Sea collection on display in the dining room. Altogether, it was the perfect combination of art and design in support of a wonderful cause.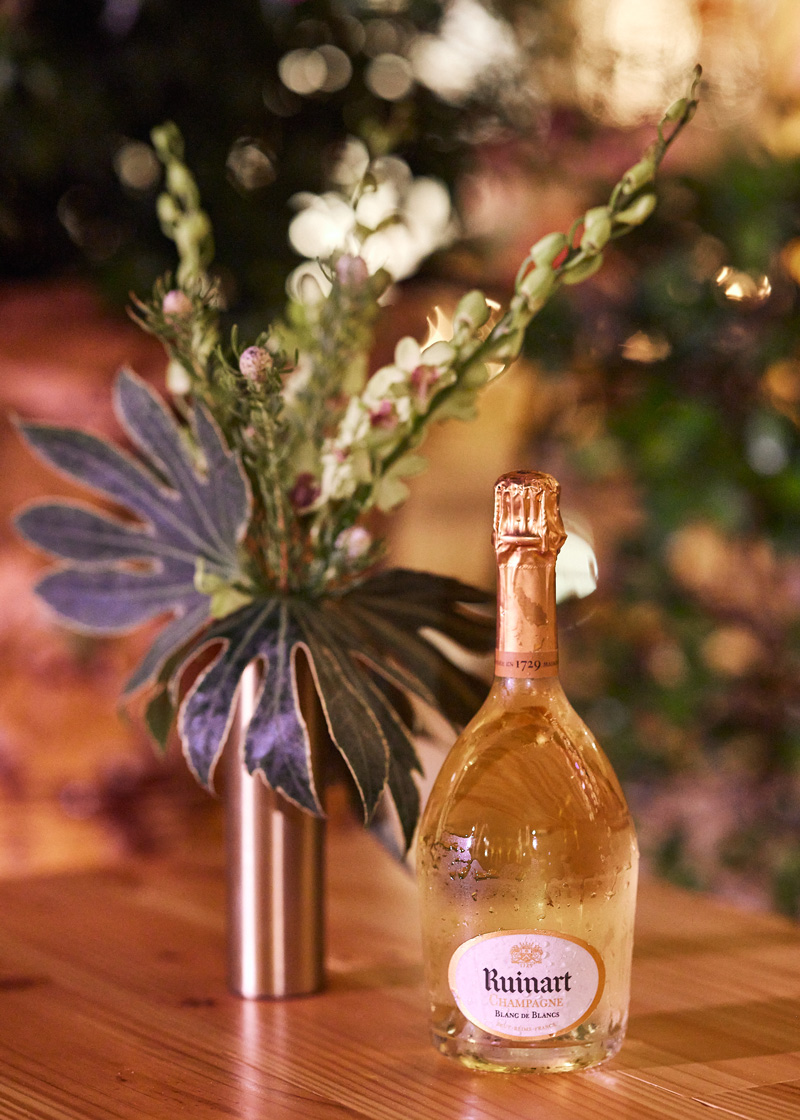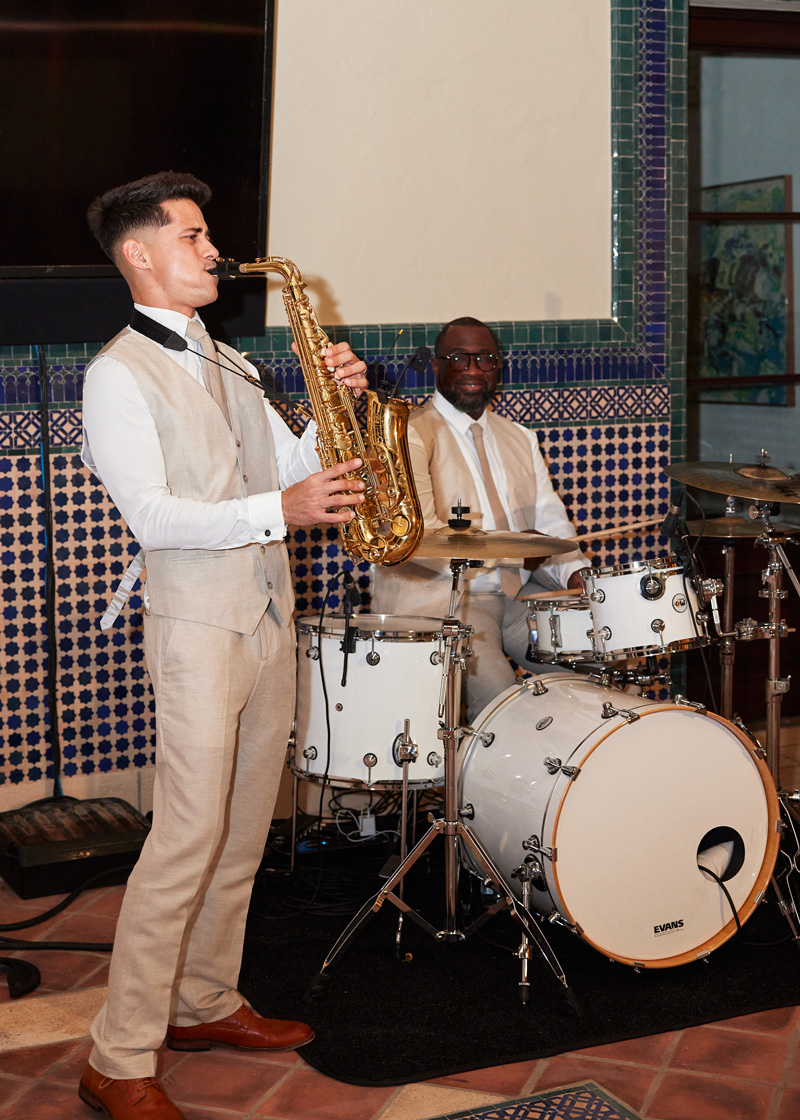 Next Post