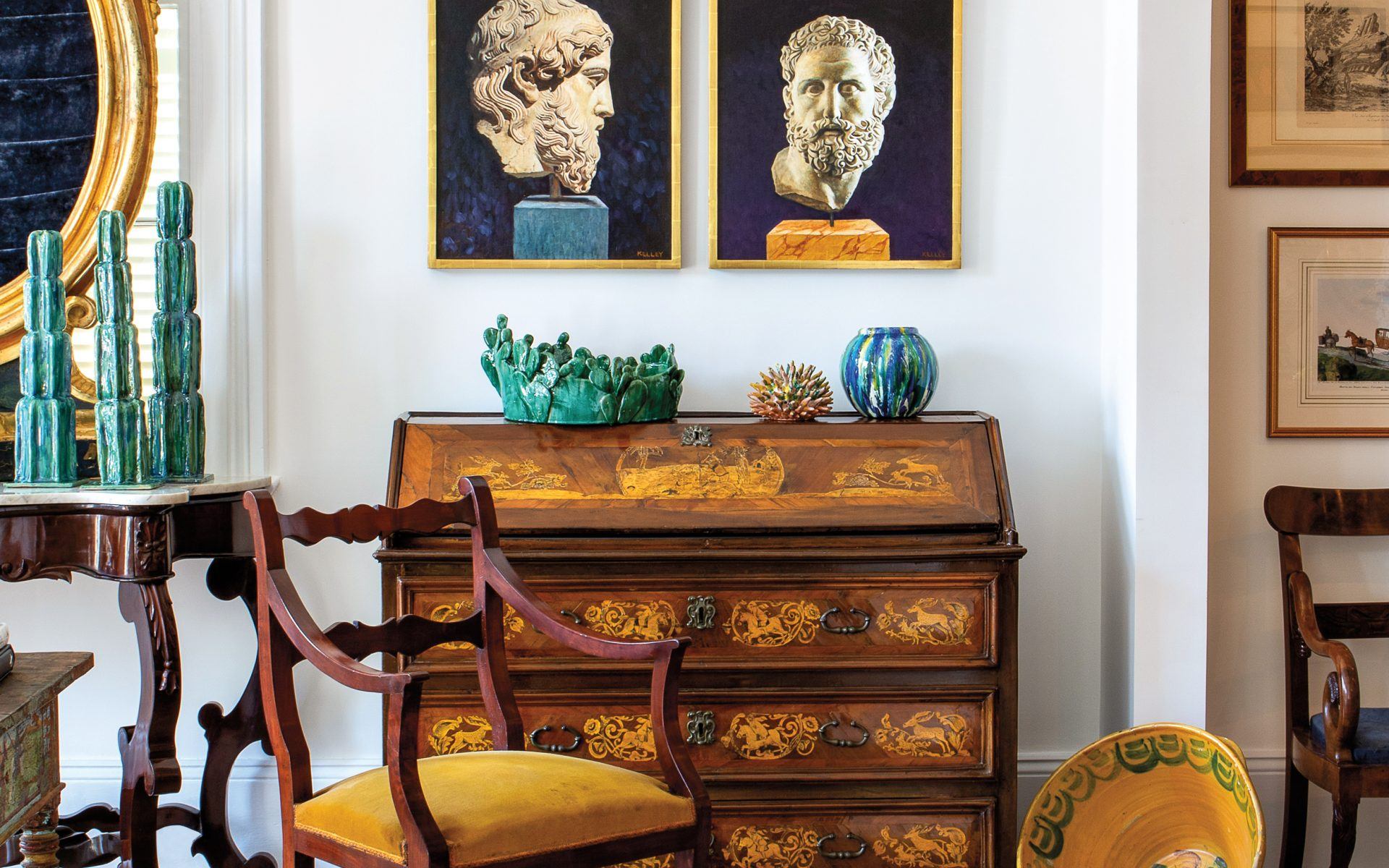 Explore Sicilian Style at Sud, the Latest Design Destination in New Orleans
Architects Bill Brockschmidt and Richard Dragisic are behind the Magazine Street boutique
With its European flair and exuberant tendencies, New Orleans couldn't be a more perfect setting for a store specializing in the art and design of Sicily. After 20 years of visiting the intoxicating island, designers and architects Bill Brockschmidt and Richard Dragisic opened Sud in November on a stylish stretch of Magazine Street, a thoroughfare known for design shops loyal to French antiques and a smattering of chic boutiques.
Here, they've curated a wonderful mix of period furniture and new and old objets brimming with the inimitable style of southern Italy. Ceramics abound—from splatter-glazed serving pieces to elaborate sea creatures, even curious cacti of incredible heights. Contemporary artists like painters John Woodrow Kelley and Leonard Porter, as well as papier-mâché sculptor Mark Gagnon, have created unique works that celebrate the Mediterranean island's two millennia of history. Brockschmidt and Dragisic even commissioned for the store painted floorcloths based on Sicilian and Neapolitan tile patterns.
Recommended: See Fashion Designer Luisa Beccaria's Gorgeous Tableware Collection for Artemest
The inventive space, which plays on its classic double-shotgun New Orleans architecture enhanced with palazzo-inspired touches of trompe l'oeil, also houses the design offices of Brockschmidt & Coleman, which has expanded from its original New York location. "There's a strong but unsung Sicilian cultural component in New Orleans dating back over 100 years," says Brockschmidt. "In both places, things aren't about perfection—it's more about life."
A version of this article first appeared in print in our 2019 Winter issue in the section The Artful Life. Subscribe to the magazine.
Next Post