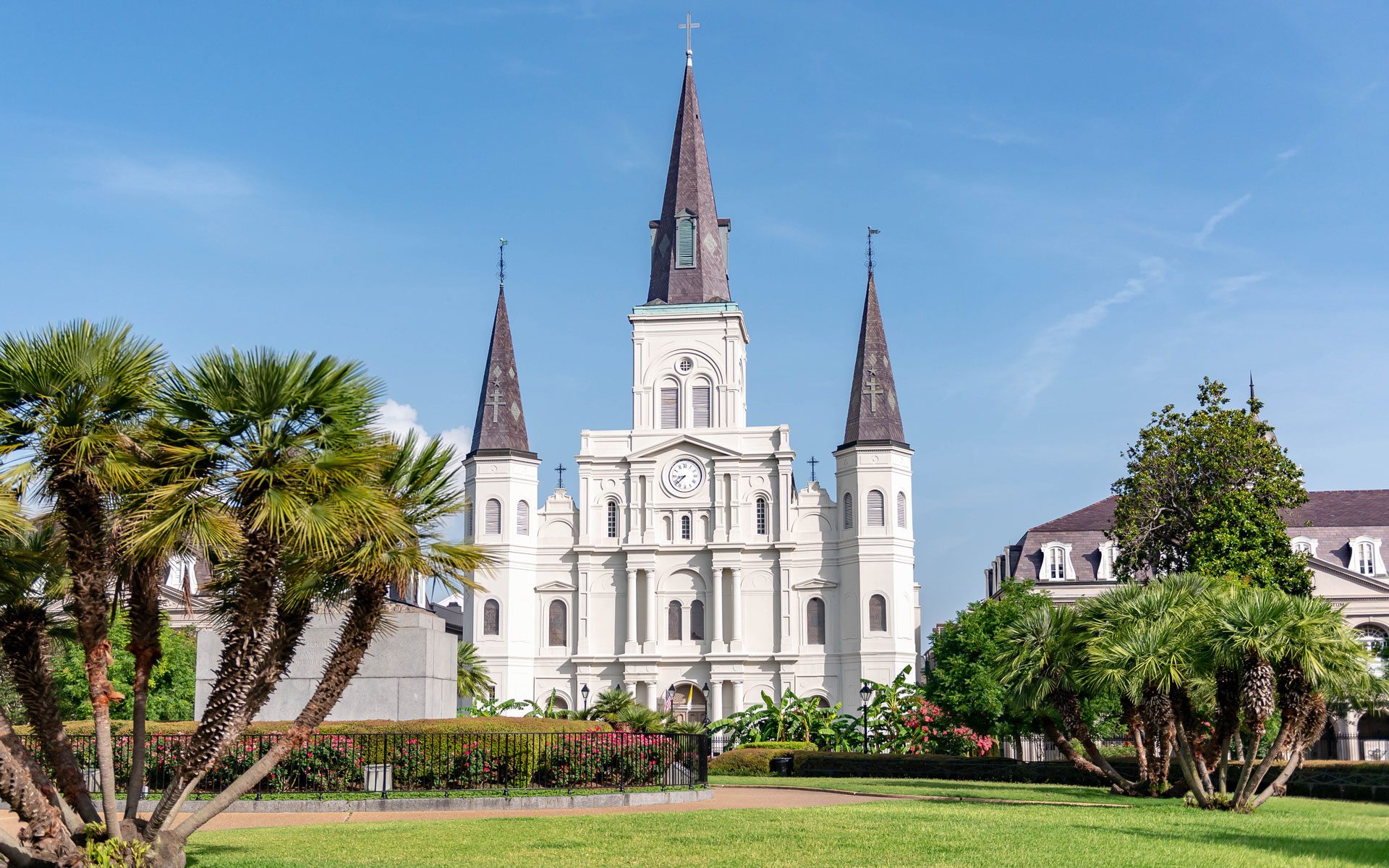 How History Continues to Influence the Rich Design Legacy of New Orleans
The city's creative soul endures, from Bevolo's lighting to Andrew Lamar Hopkins's portraits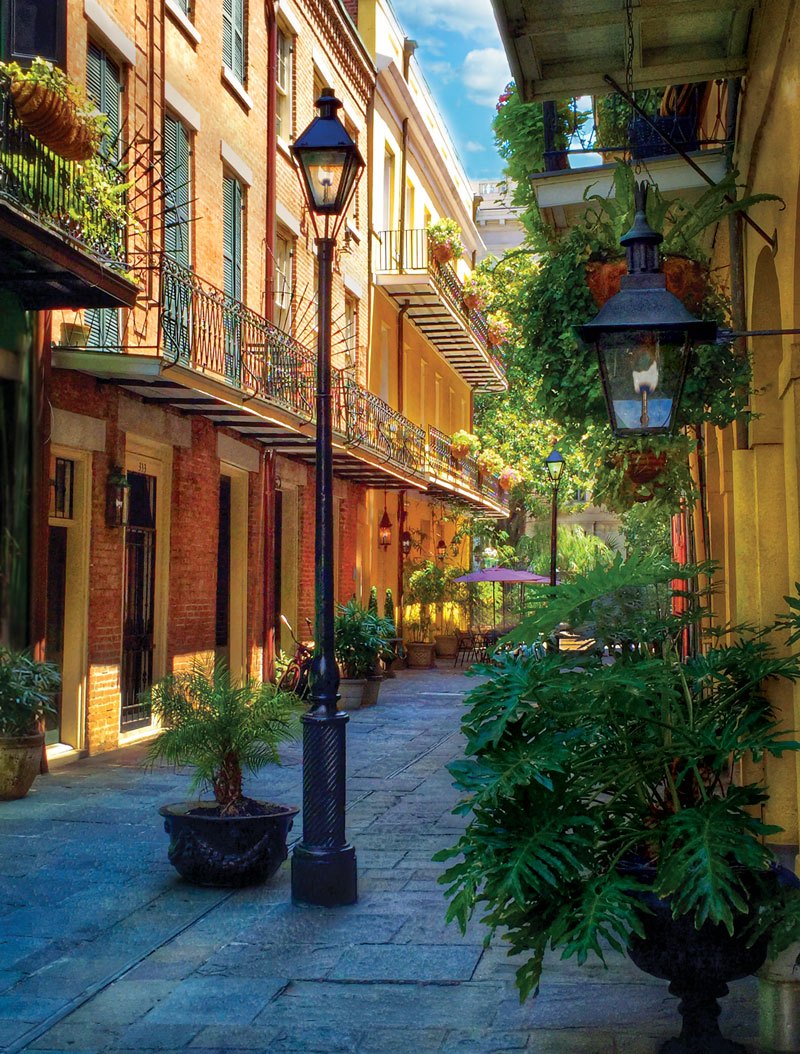 Drew Bevolo knows a thing or two about New Orleans traditions. Not only was his family's namesake lighting business founded here 75 years ago, it has also played a huge part in developing the timeless beauty of the celebrated city, devising iconic lamps that illuminate the French Quarter. "Living and growing up in New Orleans, you're engulfed in history and are enveloped by it all the time," explains Bevolo.
Inside the company's workshop, local craftsmen fabricate light fixtures by hand in the same Vieux Carré design his Italian-born grandfather, Andrew Bevolo Sr., conceived. "Vieux Carré lights have that little post that runs across," explains the third-generation leader of Bevolo Gas & Electric Lights. "It's called a ladder rack, because you had to lean the ladder against it when you lit the gas."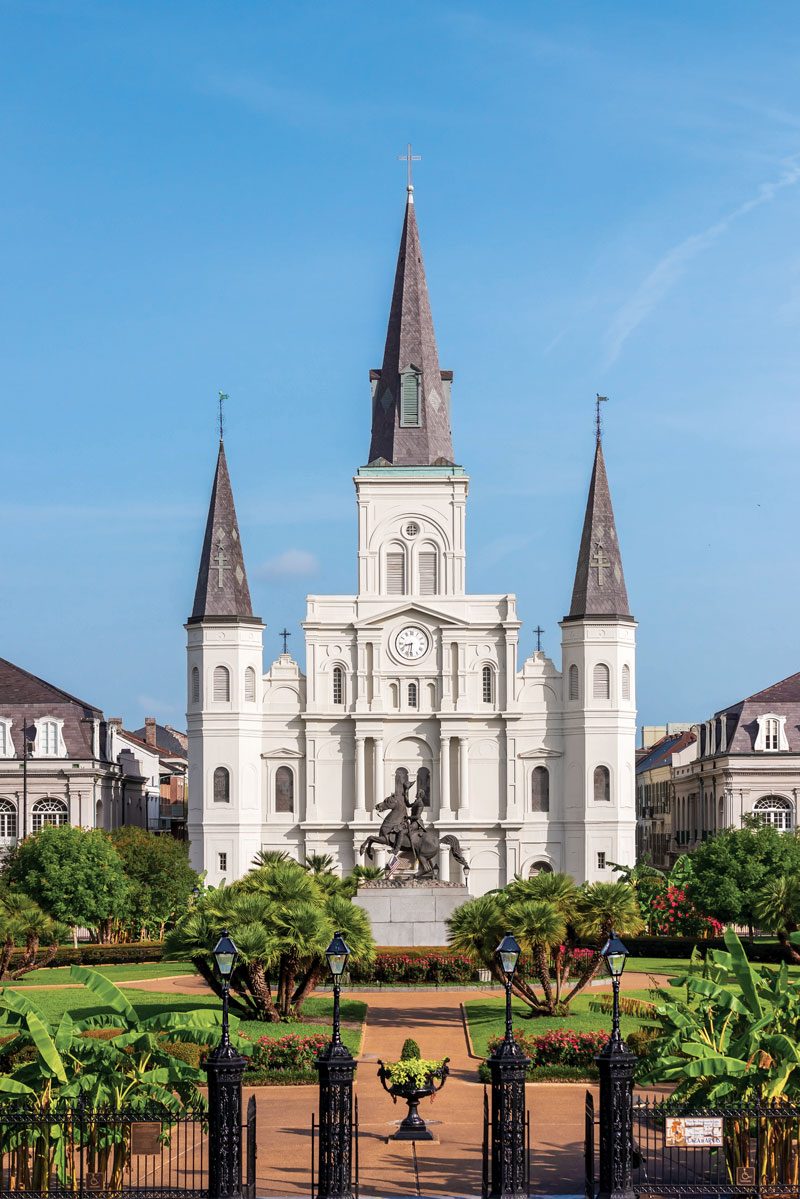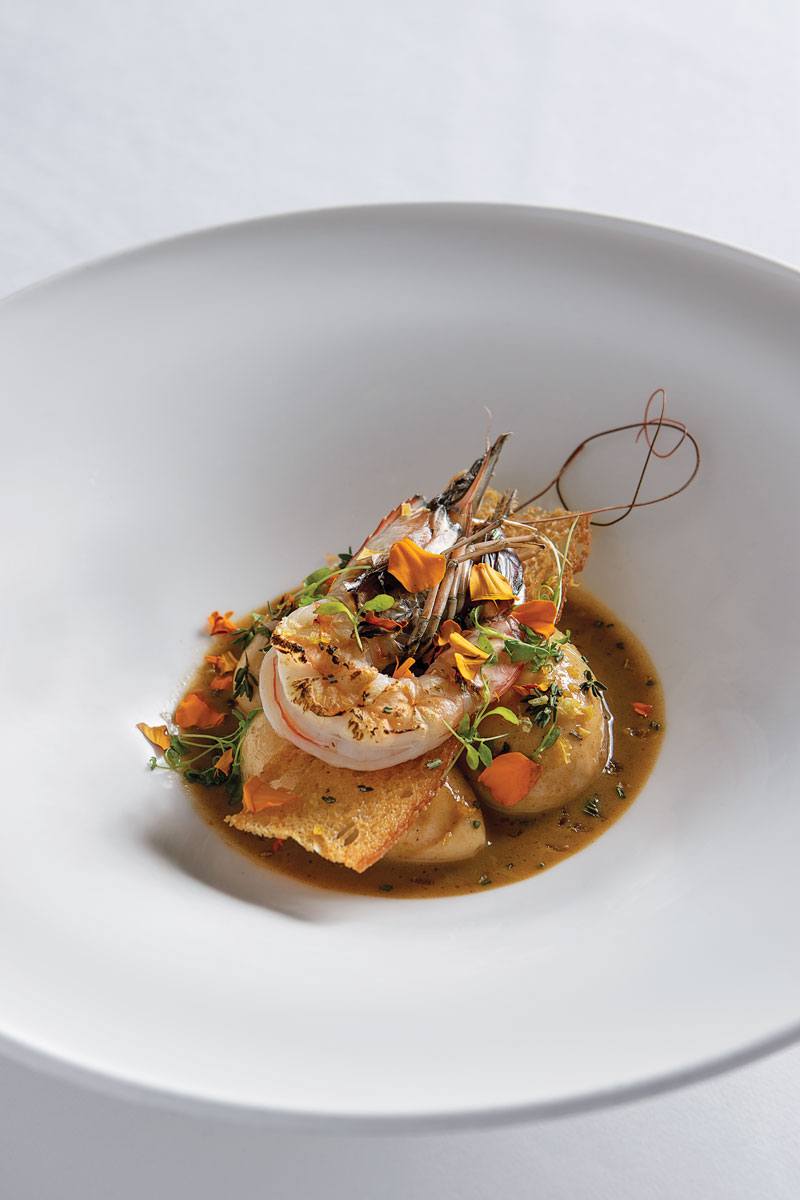 With over 500 other styles, the company creates lamps popular with New Orleans's historic homes, museums, and restaurants. One of those dining establishments, the 127-year-old Commander's Palace, not long ago named Meg Bickford its first female executive chef. The culinary institution still proudly serves its Creole classic turtle soup with sherry, while Brennan's is known for its take on the traditional saucy BBQ shrimp dish. An exciting newcomer is The Chloe, a boutique hotel housed in a 19th-century mansion near the Garden District made current by its eclectic design.
"You're engulfed in history and are enveloped by it all the time"

Drew Bevolo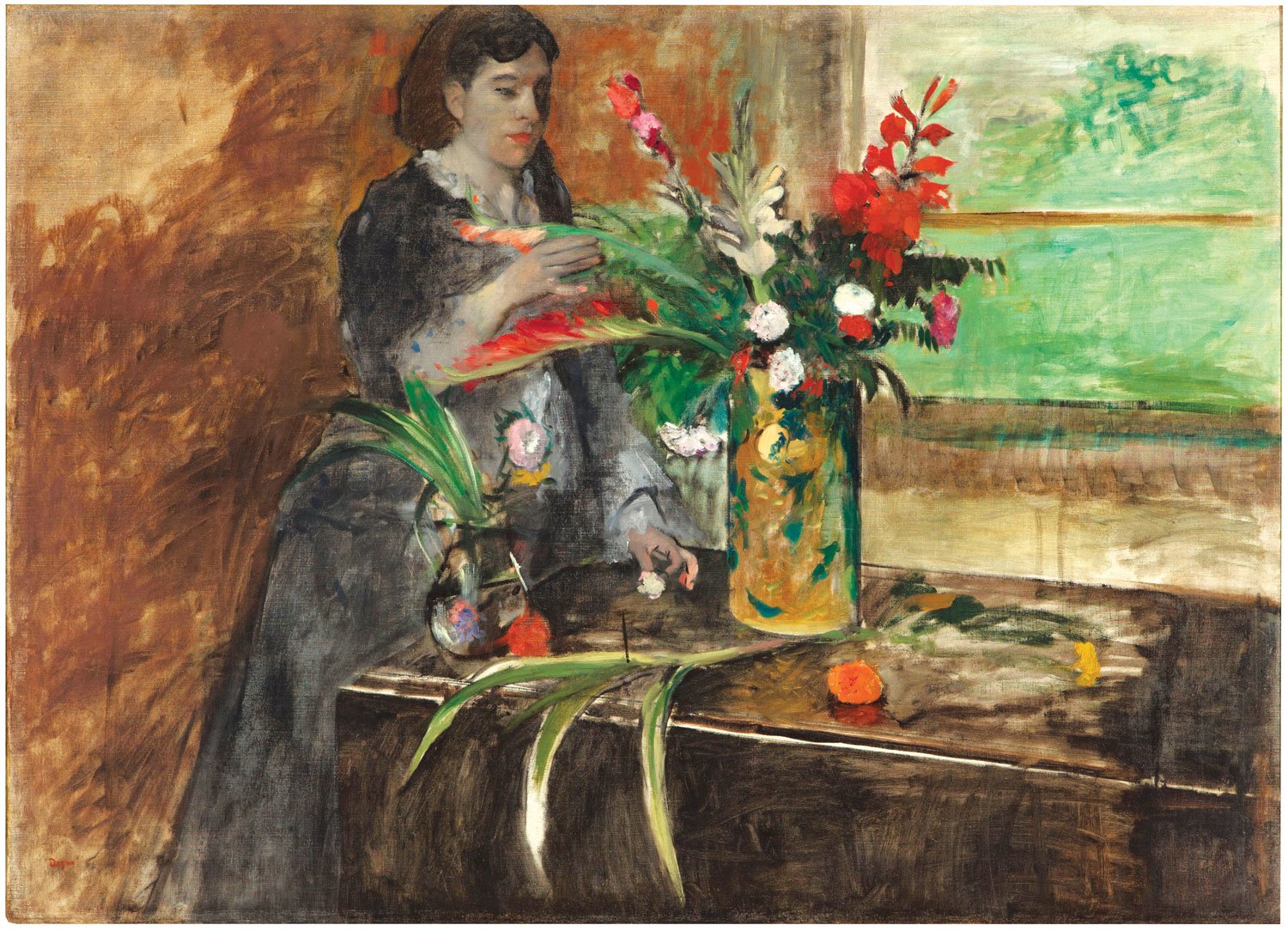 The city's art scene, too, has a rich history of inspiring masters, such as Edgar Degas, whose Portrait of Estelle Musson Degas (1872), on view at the New Orleans Museum of Art, features the long, gauzy brushstrokes that later became indicative of his style. But New Orleans isn't just a muse; it also regularly produces world-recognized talents like Andrew LaMar Hopkins, who moved to the city at 16 and began selling his miniature Creole portraits in the gift shops of local landmarks such as the Hermann-Grima House and the Historic New Orleans Collection, which recently expanded its galleries on Royal Street. Last fall, his paintings, inspired by scenes from the past of free people of color at home, sparked a buying frenzy at a sold-out show at New York's Venus over Manhattan gallery. "You're teaching people about Creole history," Hopkins says, "and the history of New Orleans."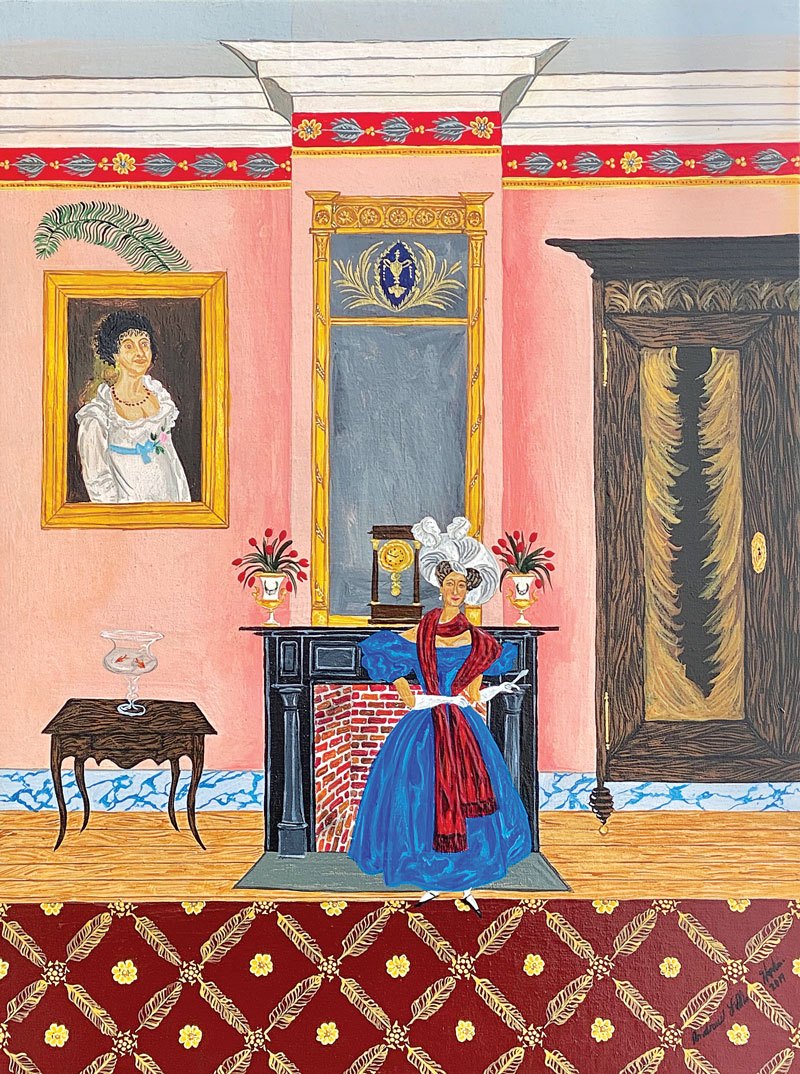 The lanterns, the landmarks, and the creative souls with ties to New Orleans—combined, they tell the tale of one of the country's most culturally rich cities.
A version of this article first appeared in print in our 2020 Winter issue under the headline "Making History." Subscribe to the magazine.
Next Post