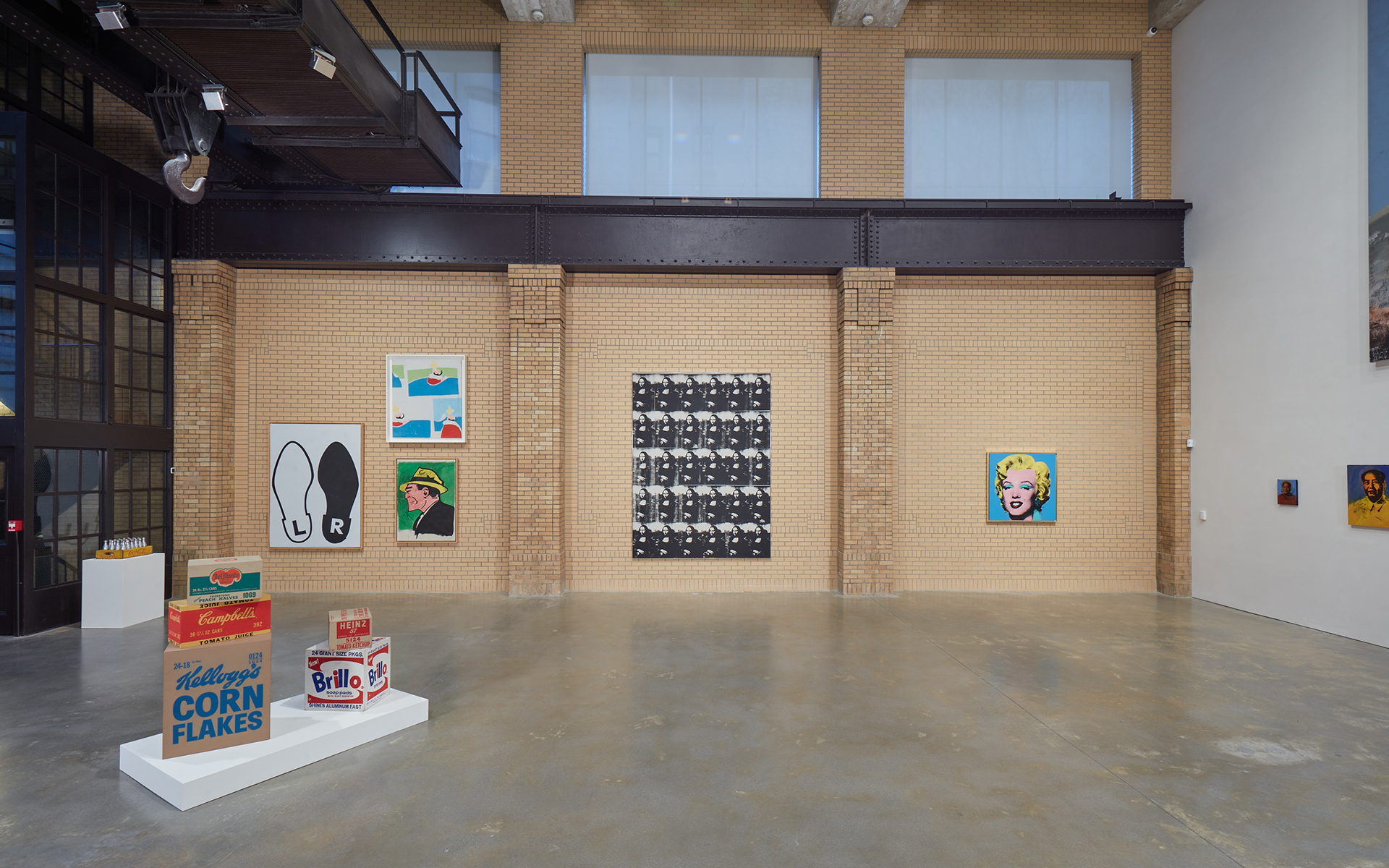 A New Career-Spanning Exhibition of Andy Warhol's Work Goes on View at the Brant Foundation
Peter Brant, who has one of the largest collections of the Pop artist's work, shares the personal stories behind the pieces
Peter Brant acquired his first work of art by Andy Warhol in 1967, when the celebrated Pop artist was approaching 40 and the soon-to-be newsprint mogul, magazine publisher and film producer was just 20 years old. More than 50 years later, the artist's drawing of the Campbell's Soup cans is still an important part of Brant's vast collection of contemporary art, which features hundreds of works by Warhol and thousands of paintings, sculptures and works on paper by countless other famous artists.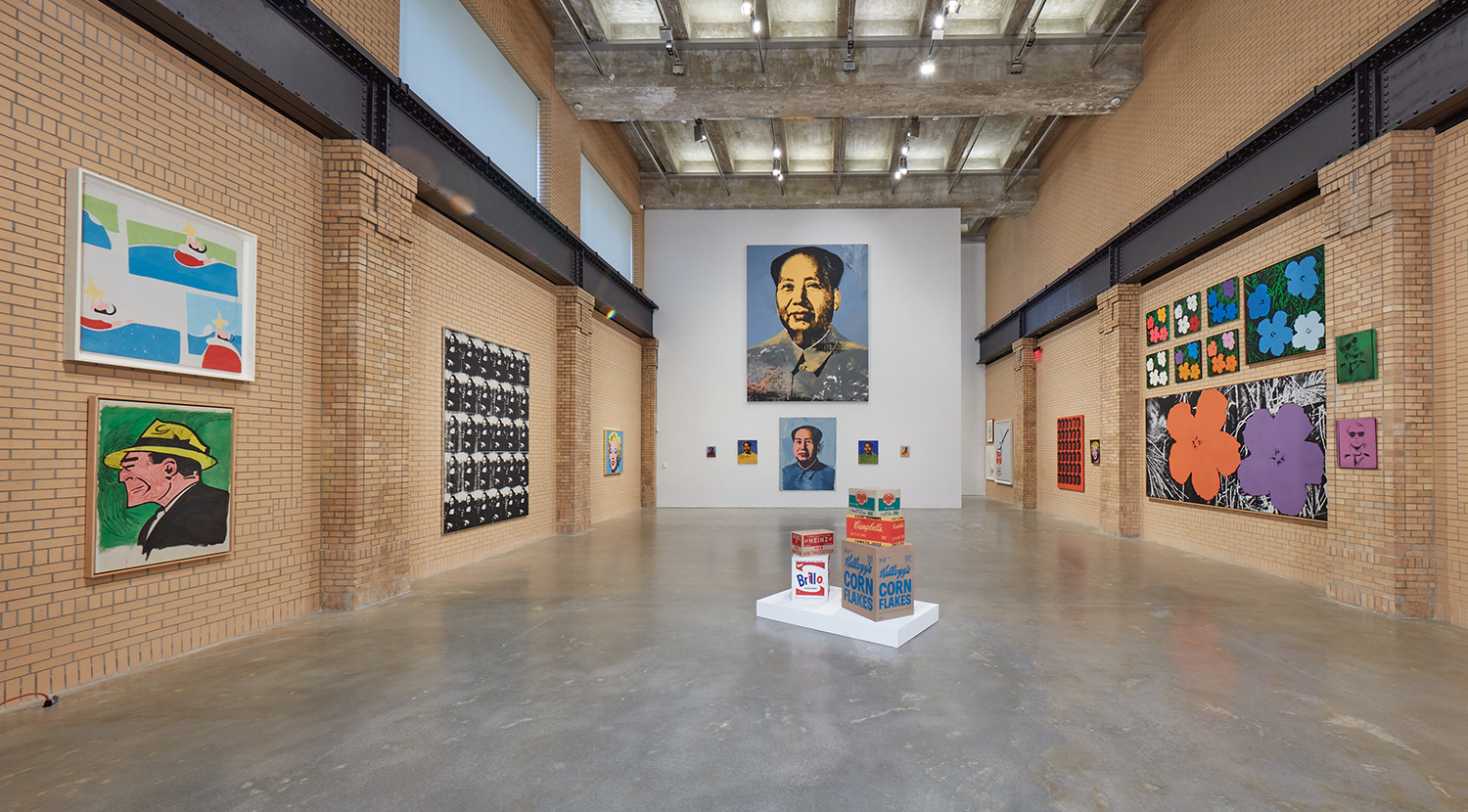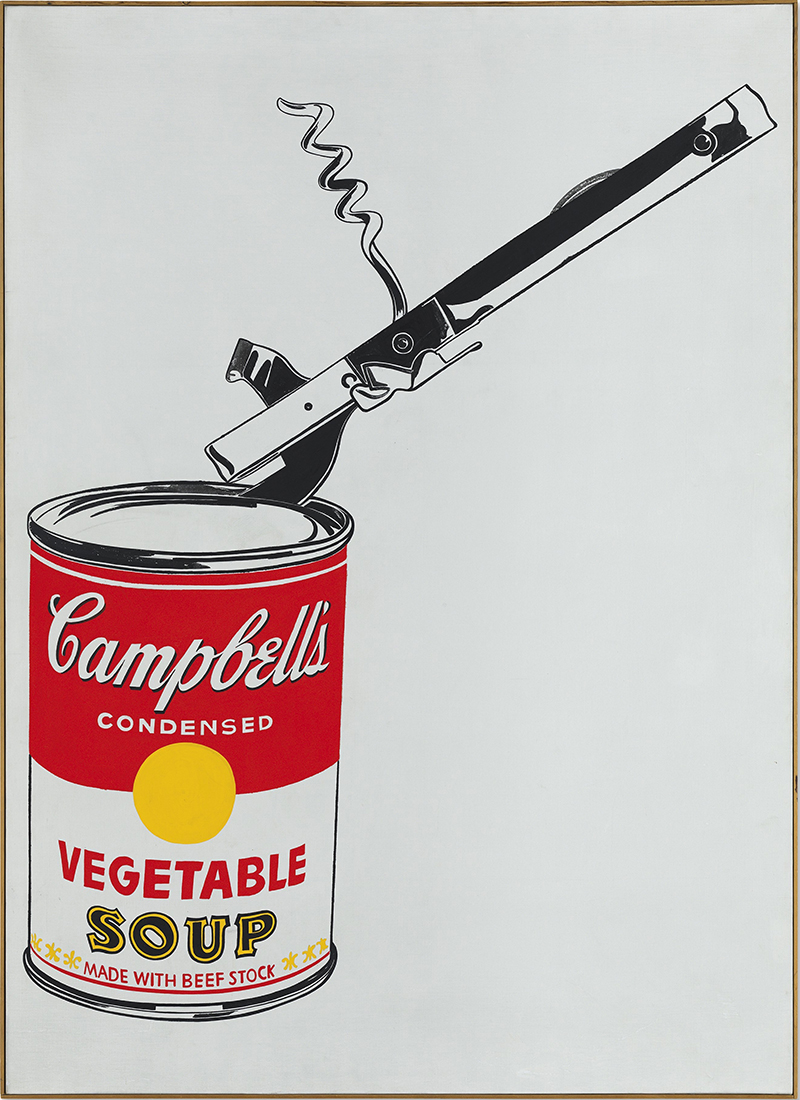 Presenting more than 100 artworks by Warhol, the exhibition "Thirty Are Better Than One" at the Brant Foundation in New York covers the breadth of Warhol's legendary career, from his early drawings and intimate Polaroid portraits to his instantly recognizable paintings, sculptures, drawings and prints. Curated by Peter Brant, the survey show takes its title from the artist's eponymous 1963 painting of Leonardo Da Vinci's Mona Lisa, which Warhol silkscreened 30 times in black-and-white on a colossol canvas to highlight the overabundance of images in modern times.
"Leo Castelli introduced me to Andy in October or November of 1969, after he had been shot," the seasoned collector told Galerie at the Brant Foundation's East Village building (an old Con Edison substation and former home and studio of famed artist Walter De Maria). "Andy wanted to meet me because he heard that this kid was buying his paintings. We became friends and spent a lot of time together. I was involved with Interview magazine from 1969 and produced two of Andy's films, but my primary interest was his art. I see his influence on so many great artists who came after him."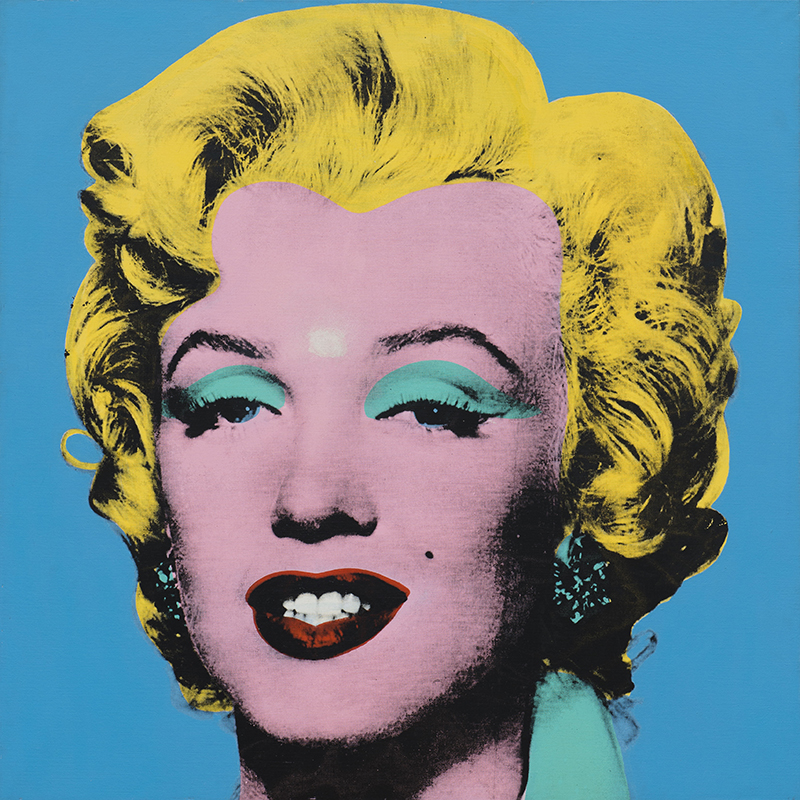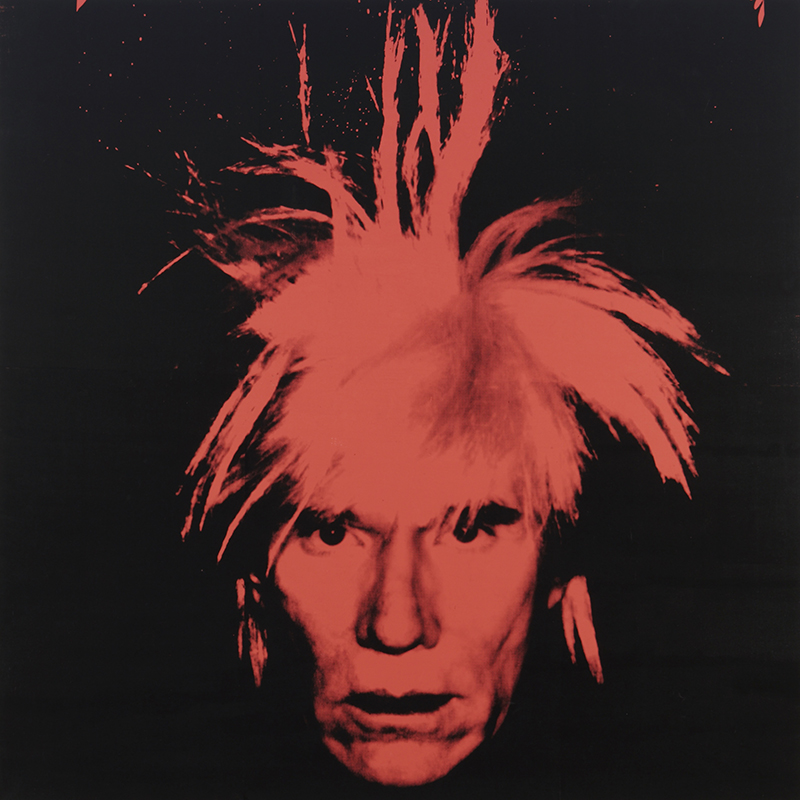 Brant first became interested in art through his father, the industrialist Murray Brant, who is pictured in some of Warhol's Polaroids on view in the show. The elder Brant collected classical art and shared that interest with his son; but it was on a skiing trip to Switzerland, when the younger Brant met the renowned Swiss art dealer Bruno Bischofberger on the St. Moritz slopes, that his fascination for contemporary artists began. Bischofberger made an introduction to Castelli and—fortuitously for the up-and-coming collector— the two prestigious gallerists soon became his most important mentors.
After procuring the Campbell's Soup cans drawing for $500, a few months later Brant acquired the painting Blue Shot Marilyn, which is also being exhibited in the survey, for $5,000. The canvas came from a series of 40 x 40-inch paintings of the Hollywood actress that Warhol created at the Factory in 1964. After completion, four of the five paintings were stacked against a studio wall when Dorothy Podber, a wild child of the New York art scene in the 1950s and '60s, visited the Factory at the invitation of Warhol photographer and friend Billy Name. Podber asked Warhol if she could shoot Marilyn, and the artist consented, thinking that she meant to shoot a picture. Instead, she pulled out a gun and shot Marilyn right between the eyes, with the bullet penetrating the paintings behind it, too.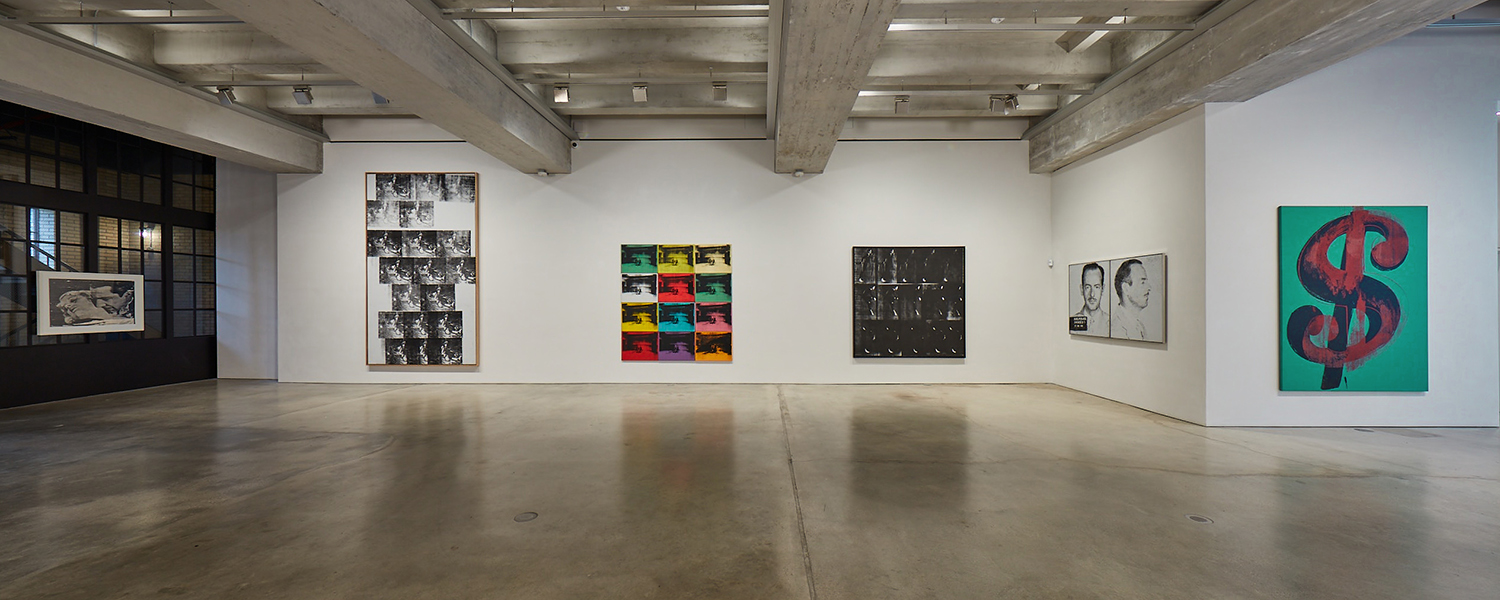 One of them, Shot Red Marilyn, with a repaired bullet hole over the left eyebrow, sold for $4 million in 1989, at the time setting a record at auction for a Warhol work. However, in 2022 his Shot Sage Blue Marilyn, which had been flawlessly repaired, set a new auction record for the most expensive 20th-century painting. Having once been in the collection of S.I. Newhouse, of the Condé Nast empire, the Monroe work was offered for auction by the Thomas and Doris Ammann Foundation and sold for a phenomenal $195 million. When Warhol repaired Shot Light Blue Marilyn in 1964, he left the spot between Monroe's eye's unpainted. "I asked Andy if he was going to restore it further," Brant shared with Galerie while discussing the painting. "He said, 'No, I restored it myself. I wanted it to look like a blemish,' so that's how it was when I bought it." Andy's response was especially ironic, considering he had battled with skin problems throughout his life and had sadly been called "splotchy" by bullies, back in his high school days.
"One of the great things about collecting for so many years is that you always have stories related to the acquisitions of the works," Brant further revealed. As the years passed by, Brant and Warhol developed a strong friendship. They traveled together and went on shopping sprees for antiques, modern design objects and all sorts of collectibles. Brant acquired the artist's 1960s' flower paintings, his gold leaf shoe collages—Elvis Presley (Gold Boot) and Mae West, both from 1956, are amongst the many shoe pieces in the show—and his seminal paintings and drawings of popular products, car crashes, skulls, money and electric chairs.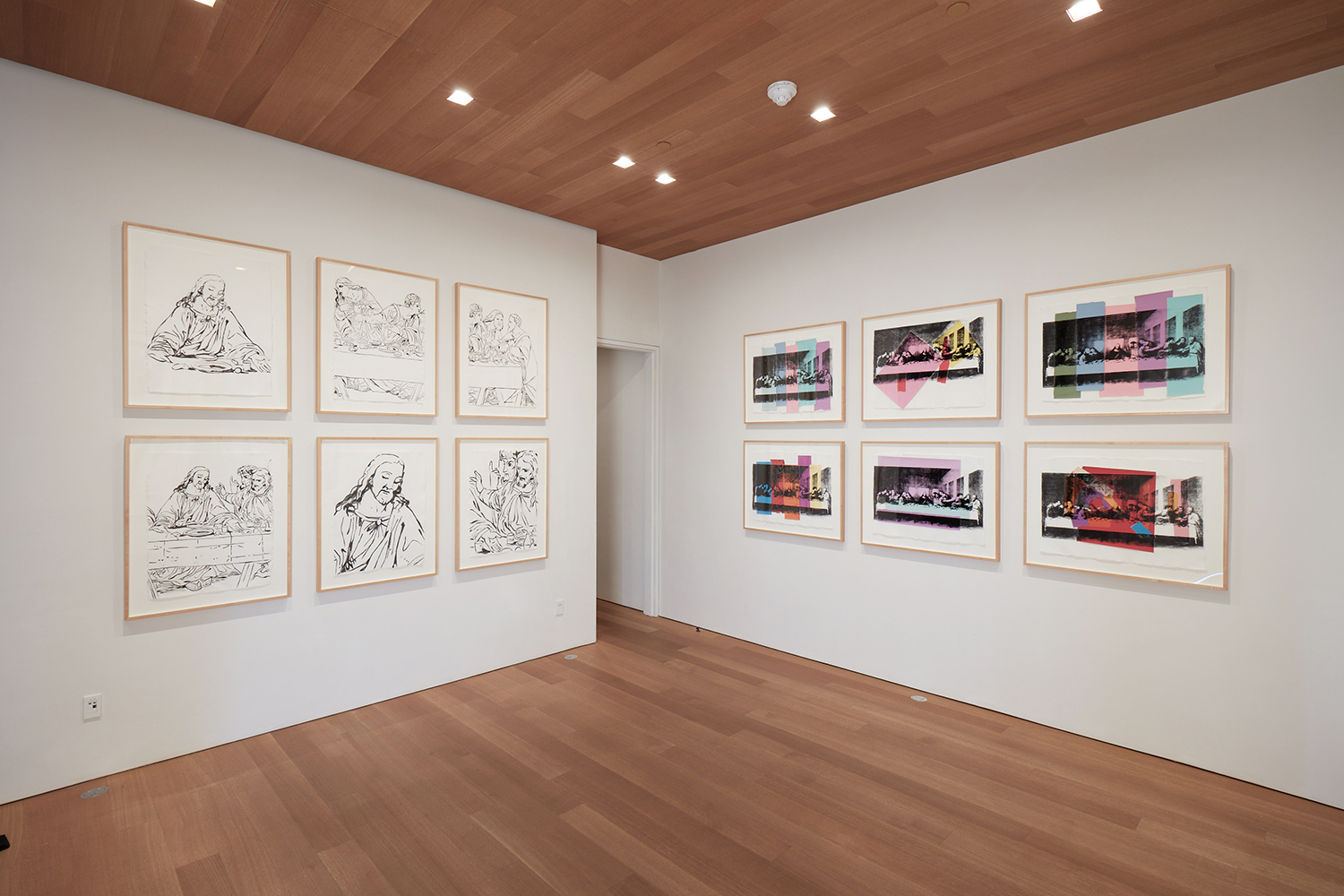 Brant even secured the incredible, hand-painted canvas Dick Tracy—one of a small group of paintings of cartoon characters that Warhol made in 1961—as a gift from the artist. "The Dick Tracy has a great story, too," Brant affirmed. "I got it when I was 21 or 22 years old. The art world was just starting to embrace Andy's work, but they thought that these cartoon pictures were too close to Roy Lichtenstein's work—even though they each made them around the same time. Andy had some wonderful ones: Superman and this Little King painting (also in the collection and in the show) that had been in a Bonwit Teller window display."
"Andy wanted to raise some capital to make a film," Brant continued. "He asked me if I might be interested in these works and I told him I thought that Bruno Bischofberger might want them. We put together a package for Bruno, and Andy even threw in a car crash painting. It was a big deal, as his work had caught on in Europe before it did in the States. The Dick Tracy painting was a gift from Andy for my help."
An admirer of Warhol's avant-garde films, Brant went on to produce two of the artist's experimental movies in the 1970s. He funded L'Amour, a 1973 campy comedy shot on the streets of Paris that starred fashion designer Karl Lagerfeld and model/actress Patti D'Arbanville, and Andy Warhol's Bad, a 1977 comedy about a Queens housewife and hairdresser, who runs an electrolysis parlor in her home, starring Carroll Baker, who had early film roles in Baby Doll and Giant. When he wasn't funding films, the collector was purchasing and commissioning more Warhol paintings.
In 1972, Warhol got the idea to make a series of silkscreen prints of Chairman Mao for Marian Goodman's Multiples and following on the early success of the sales, Brant and Castelli commissioned the artist to make a group of Mao paintings in a variety of sizes. There are six Mao paintings on view in the exhibition, with the biggest one—a whopping 15-feet high by 11.5-feet wide—being on loan from the Metropolitan Museum of Art.
"The big Mao was a gift we gave to the Met," Brant further shared. "It wasn't too easy to get them to take it in 1977. They couldn't imagine taking a painting so large, and they already had a couple of Andy's paintings; but I had promised Andy that I would give that painting to a museum. We approached Henry Geldzahler, the museum's first curator for 20th Century Art, about the donation, as he knew Andy and his work quite well. Henry said that the painting was so big that he wouldn't be able to talk the trustees into accepting it unless we sweetened the pot. We threw in a Dan Flavin lightwork and a Warhol flower painting, but we then had to add some art deco pieces, which the museum was keen on adding to the collection, before the deal finally worked."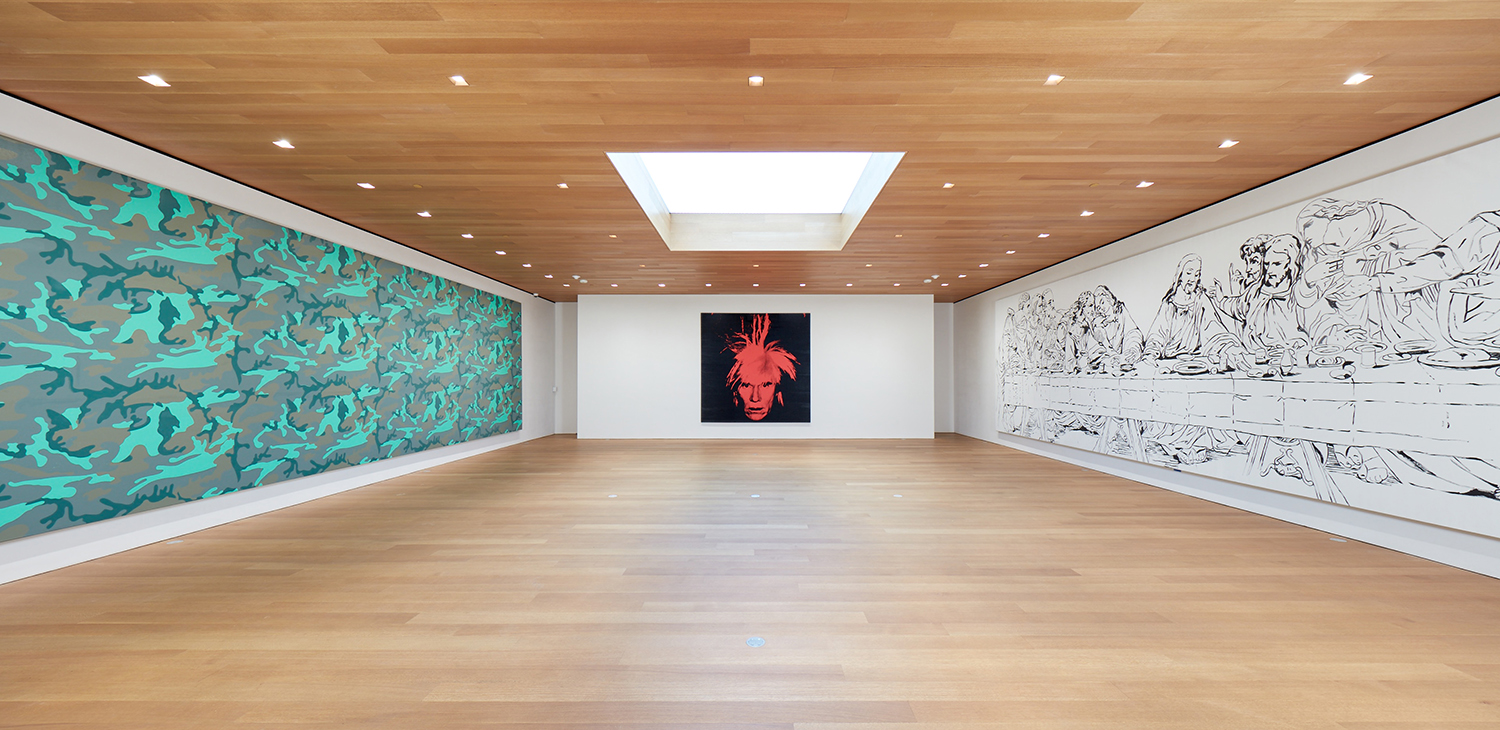 Brant continued to collect Warhol's later works before and after his death—adding a giant gold 1984 Rorschach painting, a massive 1986 Camouflage canvas, an oversize 1986 fright-wig Self -Portrait, and a 33-foot-long hand-painted Last Supper canvas, also from 1986 (along with a large selection of works on paper from the Last Supper series) to his increasingly impressive collection. And ten years ago, he picked up a 1963 Warhol painting of Elizabeth Taylor, titled Liz #5 (Early Colored Liz) at auction from Phillip's for $27 million, which was the highest priced work of the evening sale. Other paintings from the series are part of museum collections: Liz #3 resides in the collection of the Art Institute of Chicago, while Liz # 6 belongs to SF MOMA.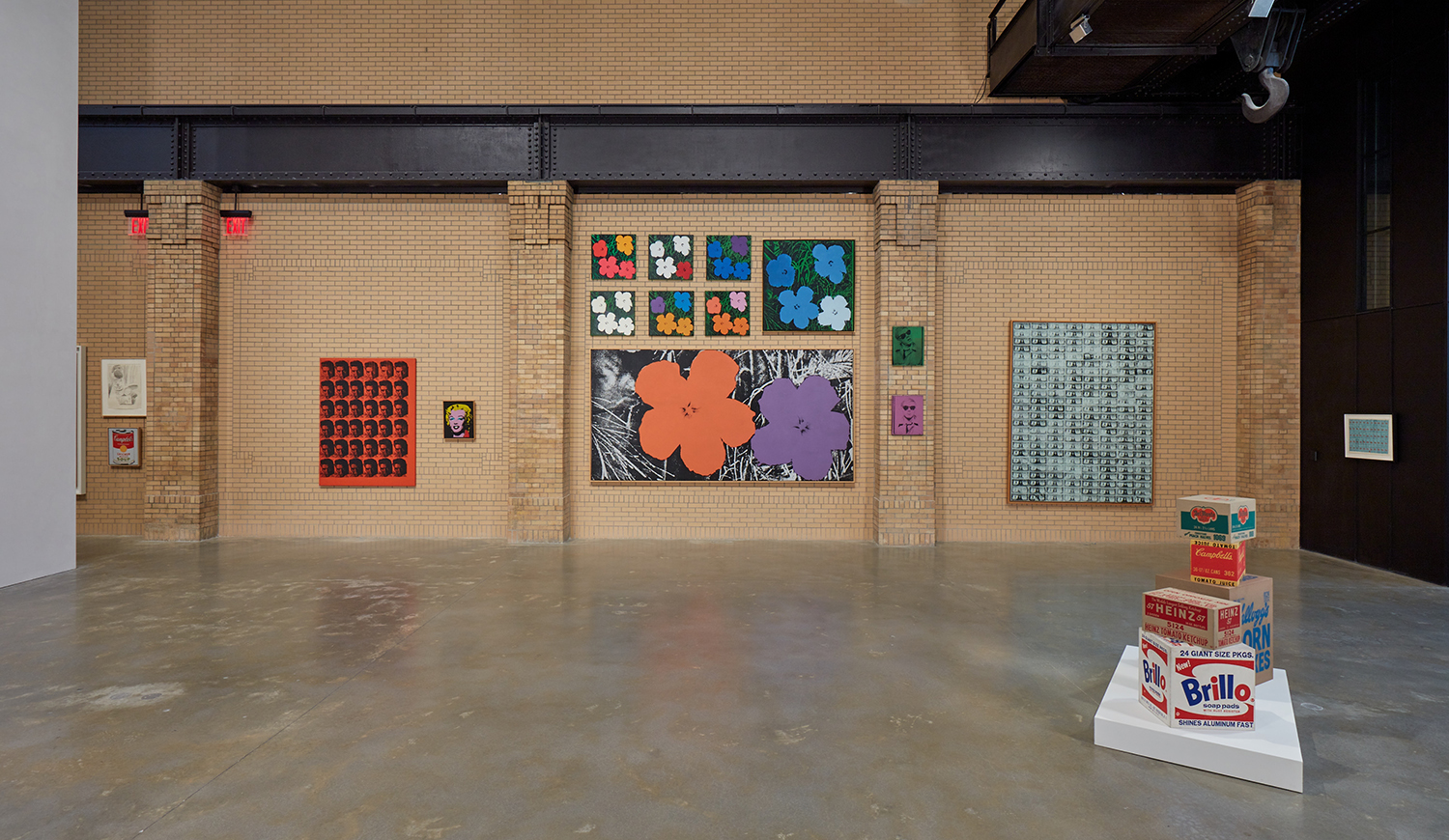 However, getting back to the amazing painting that serves as the title of this show, Brant related a remarkable story while we viewed the work. "Thirty Are Better Than One, believe it or not, was in Africa when I acquired it. When I asked Leo Castelli about the painting, which I had long admired, he told me that Ileana Sonnabend had sold it to Mary Harari, an American collector who had married a man in the diamond business in South Africa. When I was in Kenya on my first honeymoon, I called the woman cold, told her that I loved that painting and asked if she would consider selling it. She said that she didn't think she would ever part with it, but that if she ever did want to sell it, she would call me."
"Two years passed and she suddenly called to say that she was getting a divorce. She was ready to sell, told me what she wanted and I bought it. Sometime later she rang me in New York and said that she would like to come see the painting that she had loved so much. She arrived wearing a sari and a stone on her forehead, which I couldn't quite figure out. While we had tea, she told me that she had changed her name back to her maiden name, and that she was now known as Mary McFadden." McFadden, who had been an editor at South African Vogue, won the coveted Coty Award in 1976, the same year that she started her eponymous clothing company.
Summing up Galerie's walkthrough some of the priceless works in the collection, Brant declared, "Every one of these paintings has a story to acquiring it, or about loving it so much that you will travel someplace just to see it. It's been a large part of my life. This exhibition is a way of sharing it. It's presented from the viewpoint of a collector. I've been collecting Warhol's works since I was just out of my teens, but there is also work in the show that was acquired a few months ago. I've never lost interest in his work—it seems as fresh to me today as when I first saw it."
Next Post