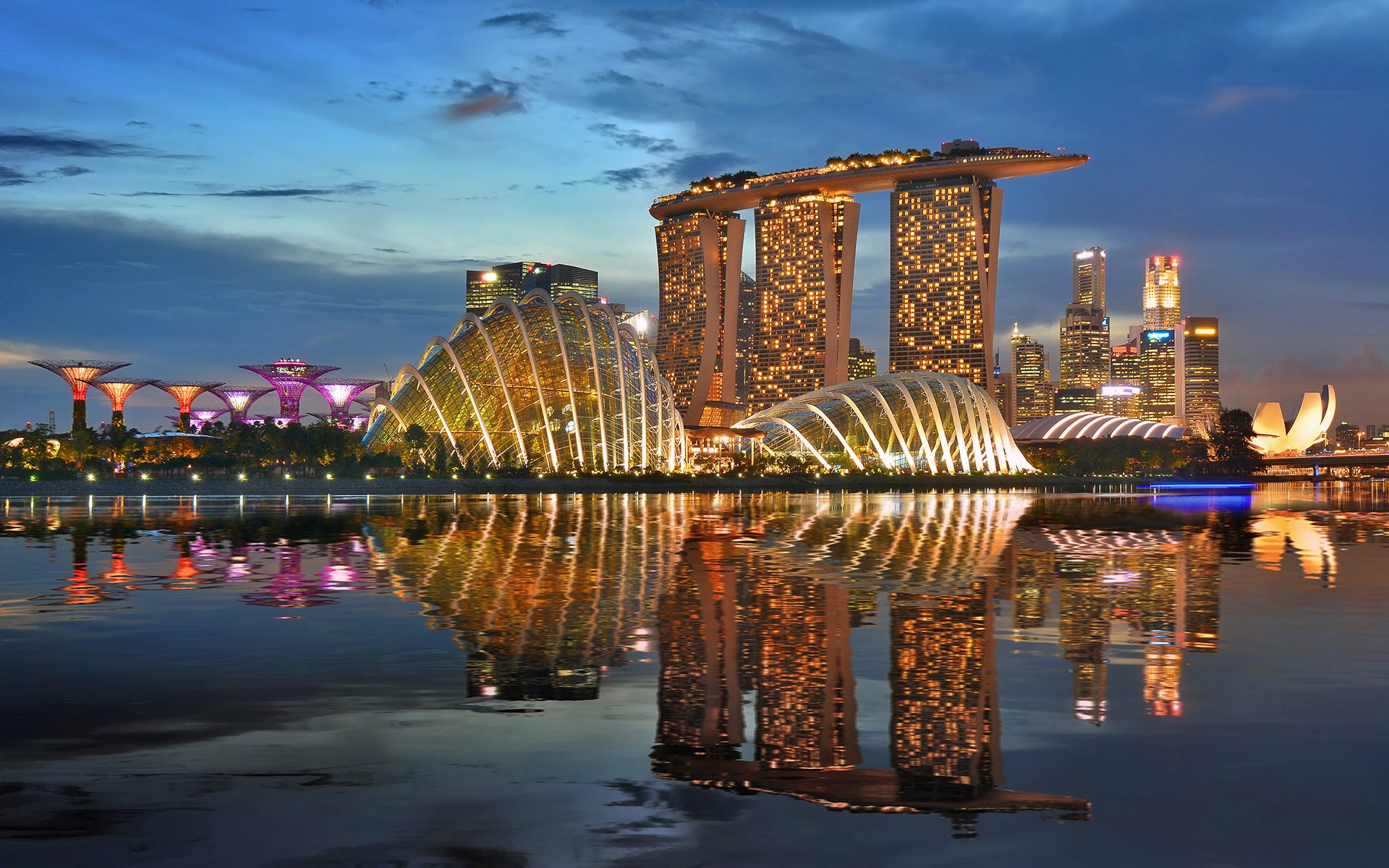 How This New Art Fair Is Making Singapore a Major Art Destination
With investment from Art Basel's parent company MCH Group, the inaugural edition of Art SG takes place at Marina Bay Sands Expo and Convention Centre with 160 galleries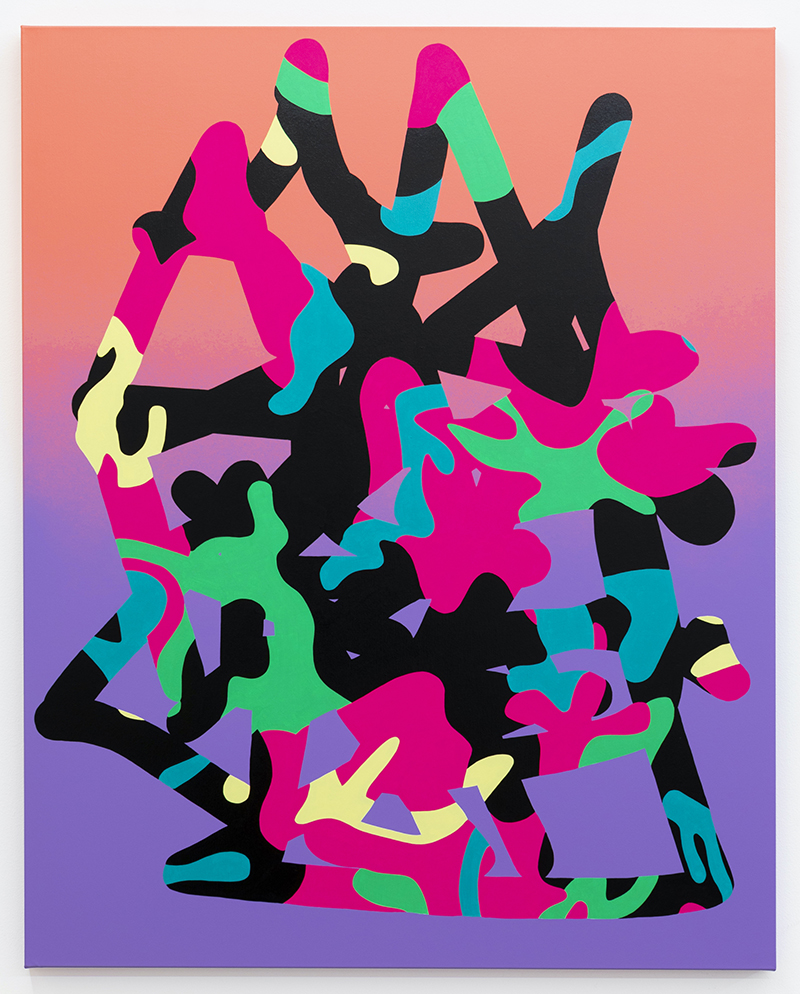 A financial center for Southeast Asia and a politically stable haven for private wealth, Singapore seemed like the perfect spot for MCH Group, Art Basel's parent company, to launch a regional art fair in 2018, but when it pulled its funding the following year the fair's future was put in jeopardy. Set to launch in 2019, it was delayed until 2020 and then further postponed because of the pandemic. Finally, under the principal ownership of The Art Assembly, which operates five other art fairs in the Asia Pacific region, and a with renewed investment from MCH Group, Art SG is the talk of the town and the greater art world.
Featuring more than 160 international, regional and local exhibitors (there's a thriving gallery scene at the revamped Gillman Barracks and in the historic Tanjong Pagar district), the fair, which runs through January 15, is under the leadership of co-founder Magnus Renfrew, who started Art HK (acquired by MCH and rebranded as Art Basel Hong Kong in 2013) and its director, Shuyin Yang, who started her career at Christie's London and later ran Art Central, a satellite fair during Art Basel Hong Kong.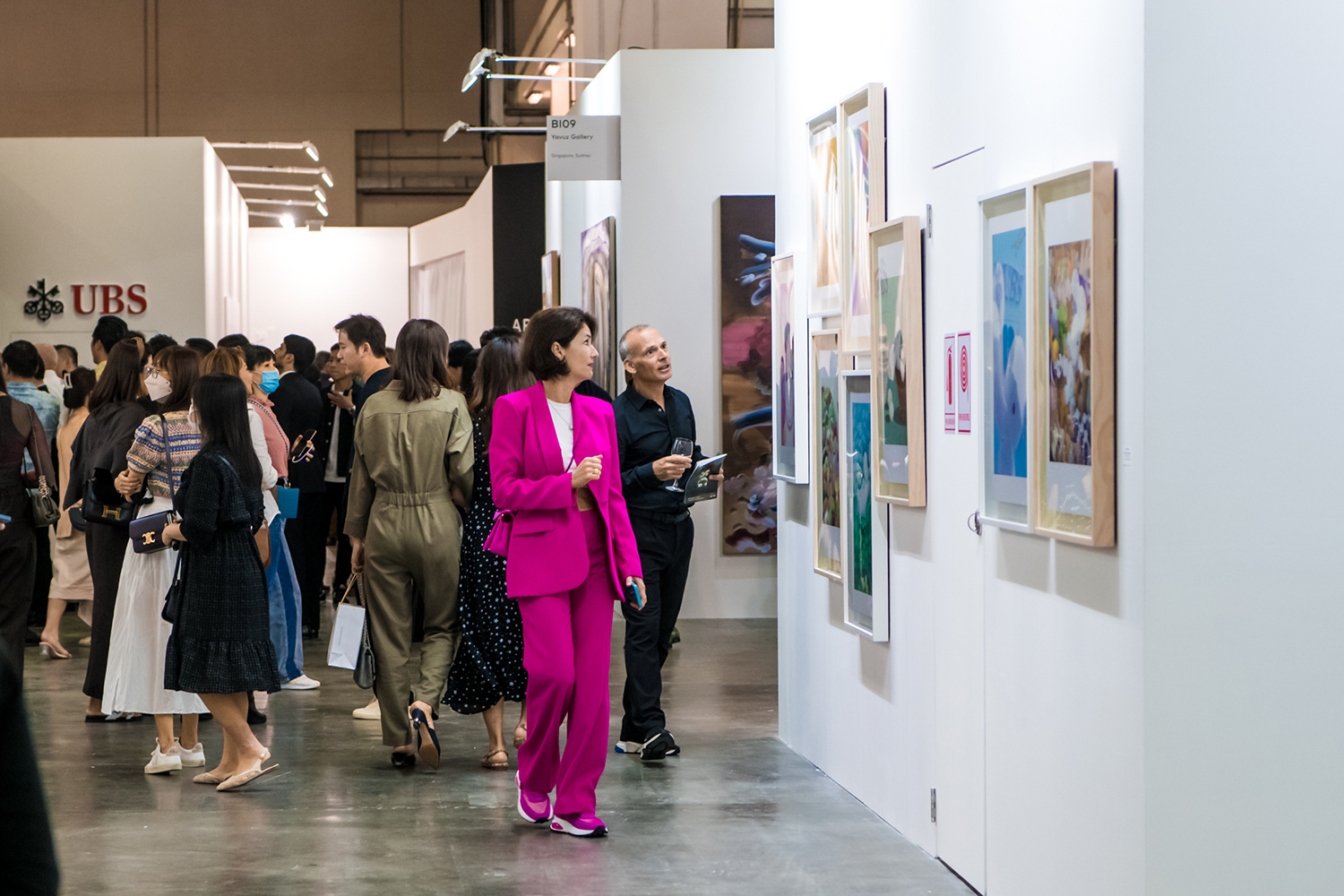 "Southeast Asia has a population of 650 million people and is home to one of the fastest growing economies in the world. It's roughly the same population size as Europe, which gives you some indication of the potential size of the market here," Renfrew recently shared on Bloomberg Television. "Initially, when we were looking to organize an art fair here, we were looking to set up a fair with around 80 to 100 galleries. We've now got more than 160 galleries to share our vision that Southeast Asia has huge promise for the future. We're very much here for the long term, as are our galleries."
Presented on two floors of the futuristic Marina Bay Sands Expo and Convention Centre, which was designed by starchitect Moshe Safdie as a centerpiece of the city's redevelopment of its lively waterfront, the fair is organized around a series of sectors. The majority of the exhibitors occupy the Galleries sector, with galleries staging solo or duo artist shows and curated thematic exhibitions in Focus; young galleries under the age of six years in Futures, and galleries offering digital art and works on the blockchain in Reframe.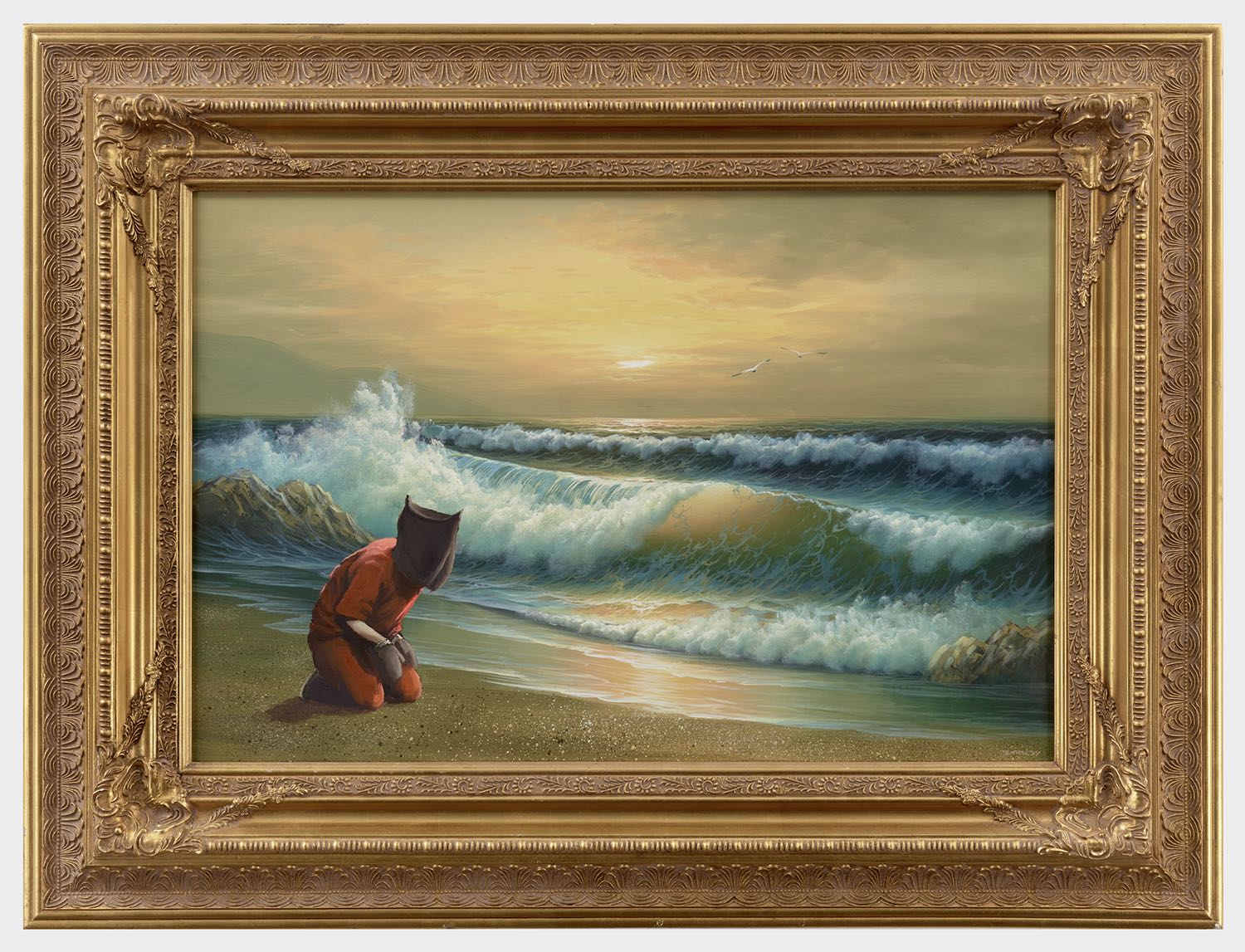 In the Galleries section, Gagosian has an exceptional 2006 Banksy painting of a hooded Guantanamo Bay detention camp inmate kneeling on an idyllic seashore. Part of a series of works that the artist smuggled into major museums and placed alongside masterpieces in their collections, the elegantly framed piece ironically presents the orange-suited prisoner painted into an appropriated, classical canvas. Other outstanding contemporary paintings from earlier periods in this sector include Jeff Koons' large-scale, 2001 work Pancakes, from his coveted "Easyfun Ethereal" series, which helped put the artist back into the art world fray, at Skarstedt and Martin Kippenberger and Albert Oehlen's 1982 painting Folgen Sie mir unauffällig (Follow me quietly), a rare collaboration between the two revered German artists, at Galerie Nagel Draxler.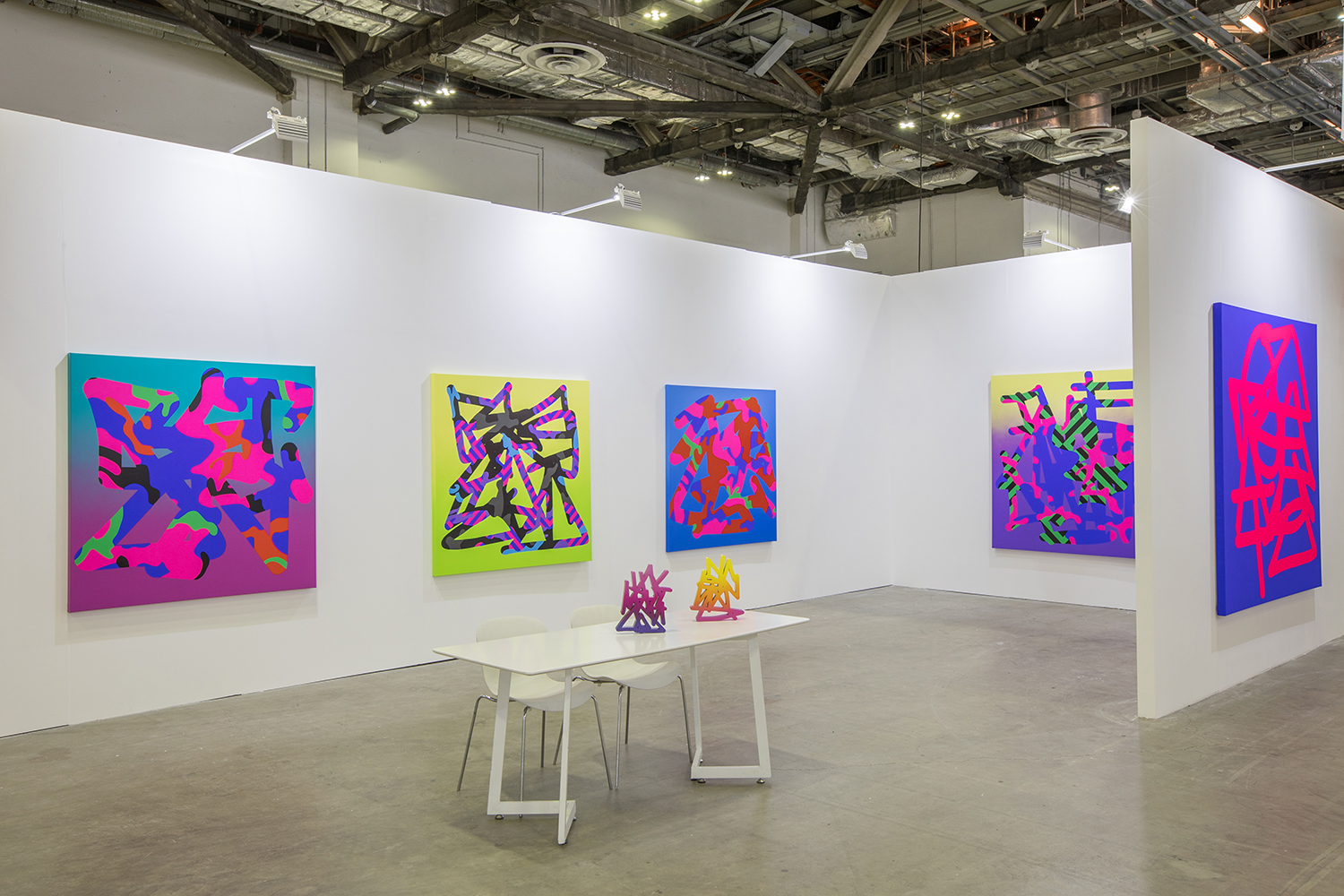 The largest section of the fair is Focus, which is ripe for new discoveries. Highlights here include a solo painting presentation by self-taught American painter Devon DeJardin, who constructs large-scale spiritual narratives from puzzle-like forms, at Albertz Benda and Australian Aboriginal artist Reko Rennie, who uses geometric patterning and graffiti-style markings to create colorful, camouflaged canvases at Station gallery.
Meanwhile, Harper's pairs Korean-American painter Young-Il Ahn's monochromatic canvases with representational paintings of interiors by Brooklyn-based artist JJ Manford (with one of his interior scenes cleverly including a painting by Ahn). And, in one of more fascinating thematic exhibitions, Yeo Workshop presents a curated group of regional artists to examine stereotypical notions of Southeast Asian aesthetics, with everything from textiles and ceramics to photographs and videos energizing the booth.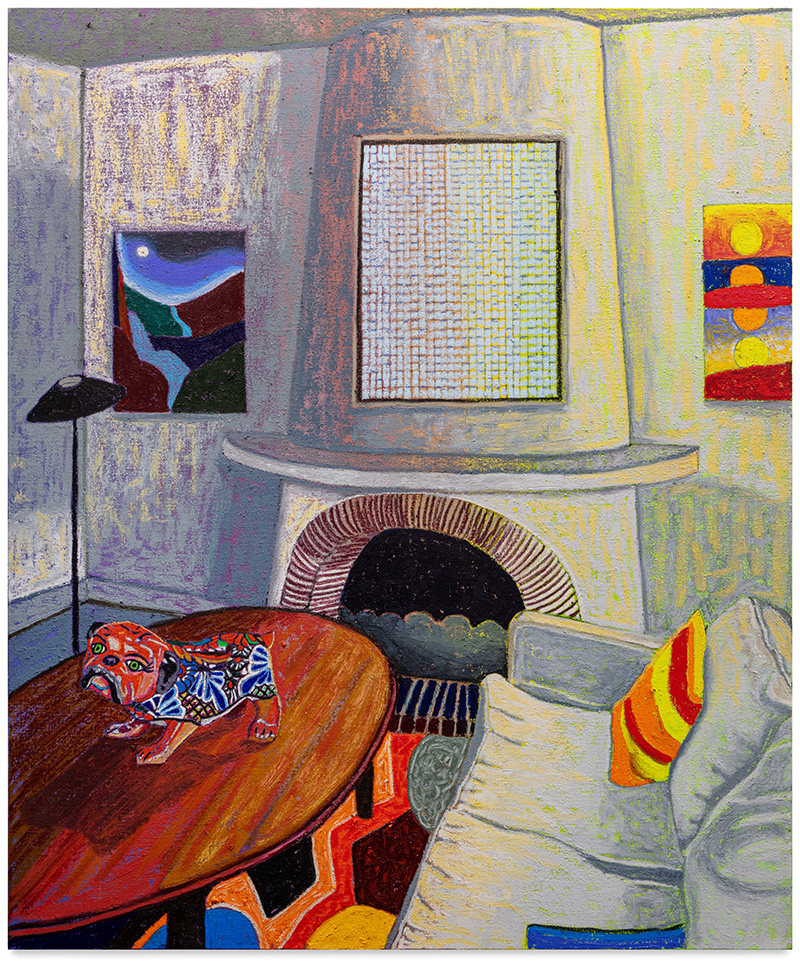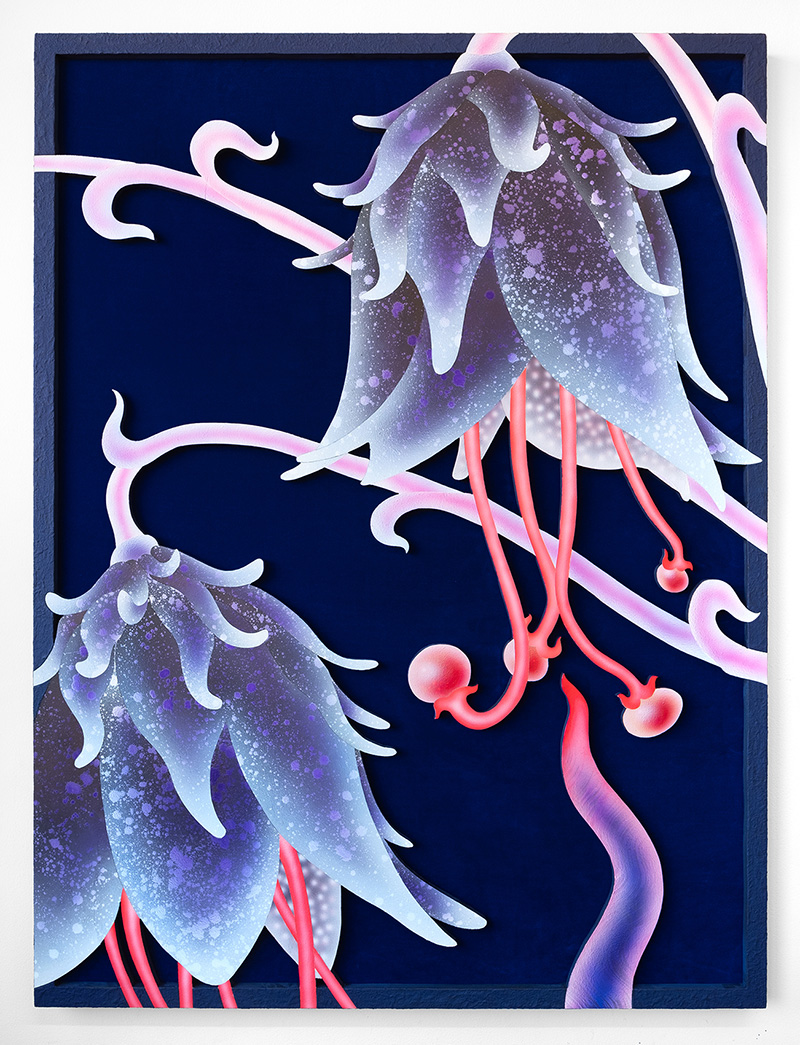 In Futures, L.A.-based American artist Molly A. Greene has a solo show of atmospheric, abstract paintings that reference the environment and are sublimely rendered in a pastel palette, at Galerie Julien Cadet, while Capsule Shanghai is offering a three-person exhibition that includes Chinese sculptor Leelee Chan wall works involving recycled objects and ancient craftsmanship, German painter Mevlana Lipp's vibrant renditions of flora and fauna and Chinese artist Miranda Fengyuan Zhang's abstracted landscapes, which she smartly realizes as hand-woven textiles.
Last but not least, technology-centric bitforms gallery dominates the Reframe sector with its presentation of new and recent works by Turkish-American digital artist Refik Anadol, who currently has an AI project compiling all of the image files of artworks in the collection of New York's Museum of Modern Art, which stops viewers in their tracks. At Art SG, bitforms is presenting Anadol's 2022 AI Data painting Pacific Ocean A/B/C, a digital triptych that incorporates one year of data harvested from high frequency radar of the sea's surface and transforms it into poetic simulations and unique multi-sensory data pigmentation. Visitors should take notice of the visual parallel between Anadol's AI artworks and Bingyi's ink on paper wave paintings, which are made with analog materials that date back thousands of years, at INKstudio.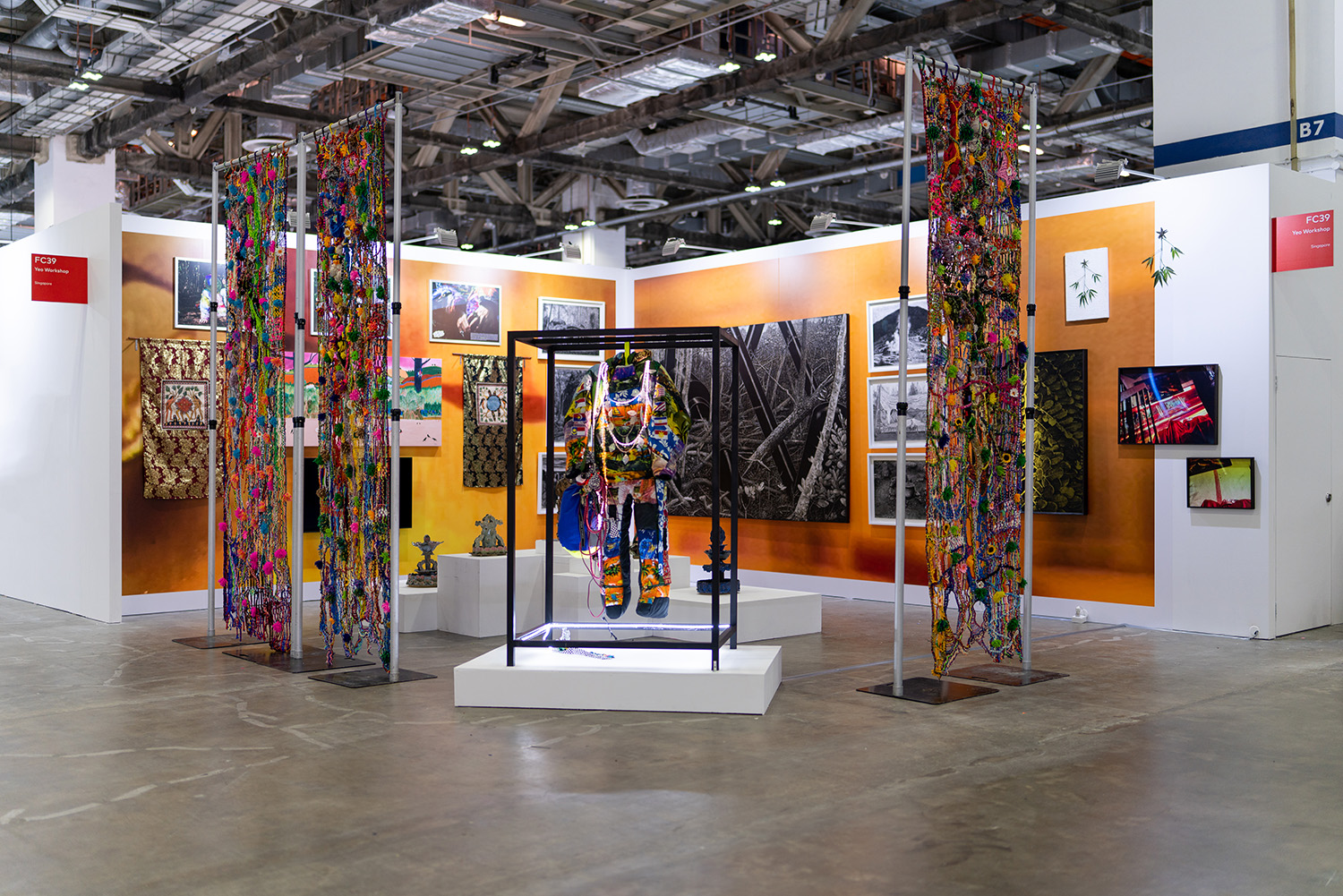 The fair rounds out its engaging first edition with a public art program of large-scale site-specific installations, a curated film sector and a series of panel discussions with experts from the fields of art, film and technology on the everchanging nature of the contemporary art world.
Next Post