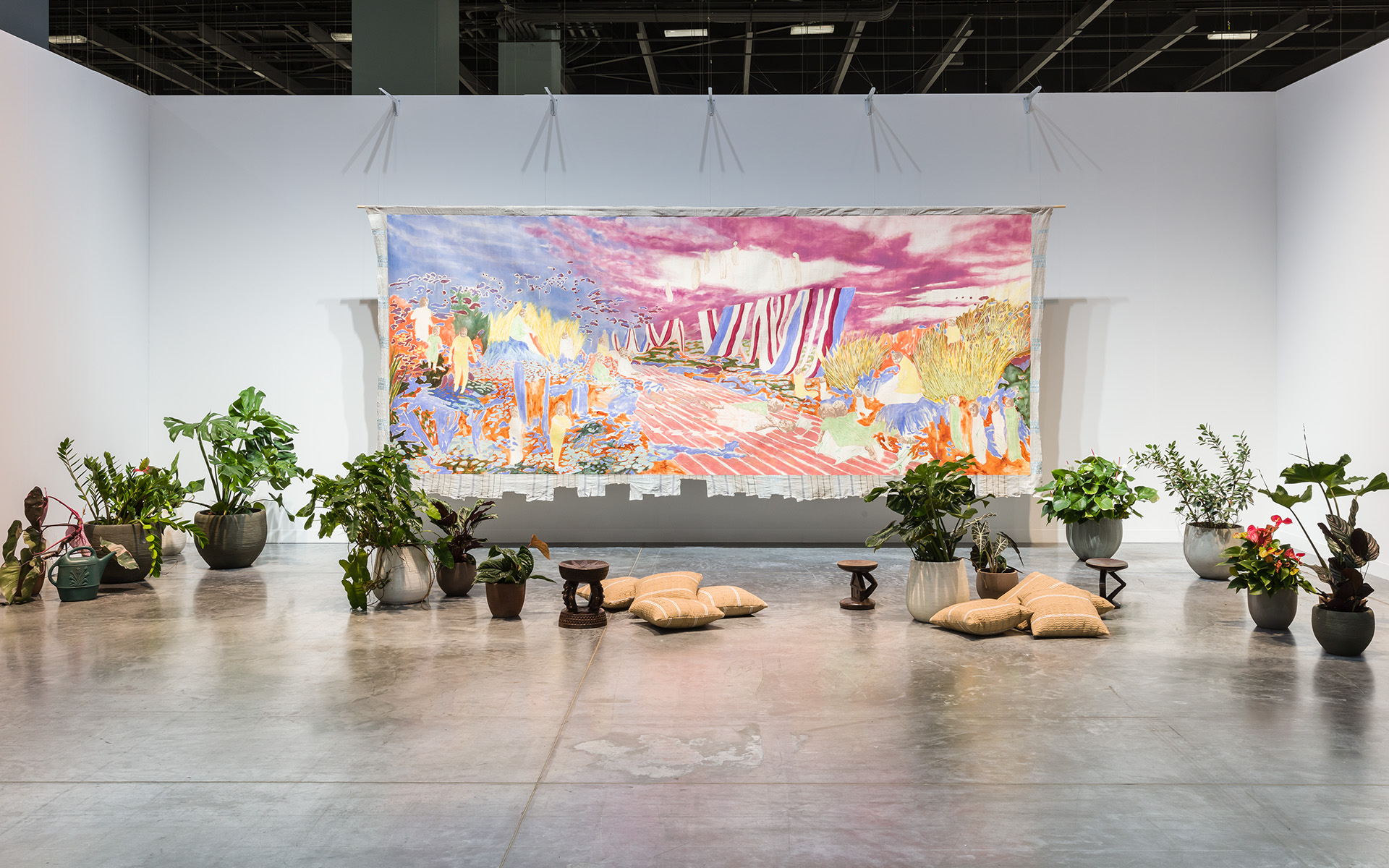 This Nigerian-Born Artist Is Quickly Making Waves with Her Distinctive Style
Nengi Omuku, who recently signed with Kasmin, is known for creating dreamy paintings of faceless figures immersed in various settings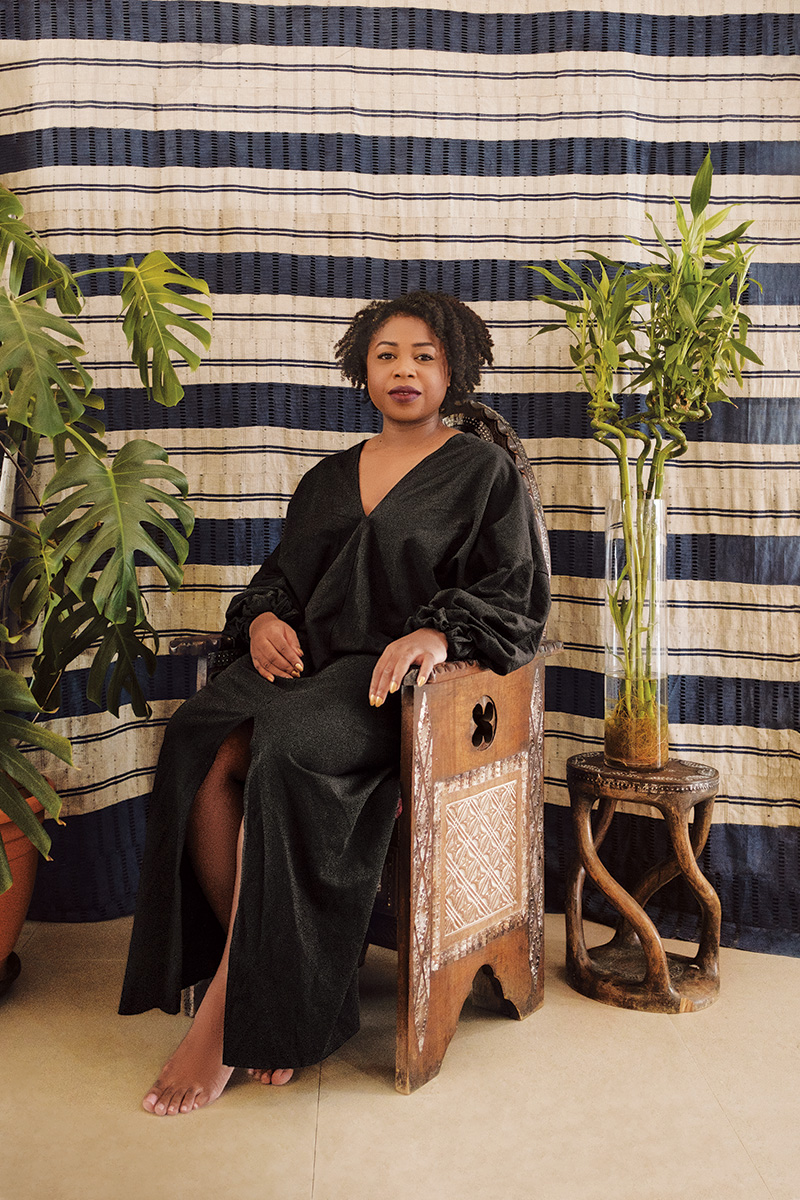 There is a lot to unpack in the striking work of Nengi Omuku, the Nigerian-born artist who is causing a stir with her dreamy paintings of faceless figures immersed in various settings. Trained in traditional oil painting at the Slade School of Fine Art in London, Omuku developed a distinctive style that involves applying oil paint to strips of primed sanyan, a hand-spun, precolonial Nigerian fabric. "After moving back home from London, I was like an outsider because I'd been away for so long," she explains. "That's when I fell in love with these textiles."
Inspired by the fabric's important place in Nigerian culture, Omuku started making portraits of figures wearing customary dress before incorporating the cloth directly into her artworks. "The reason why I'm working with the fabric has to do with nostalgia, longing for a time in Nigeria where things were beautiful, full of meaning, and textiles were something that were celebrated so profoundly," she says.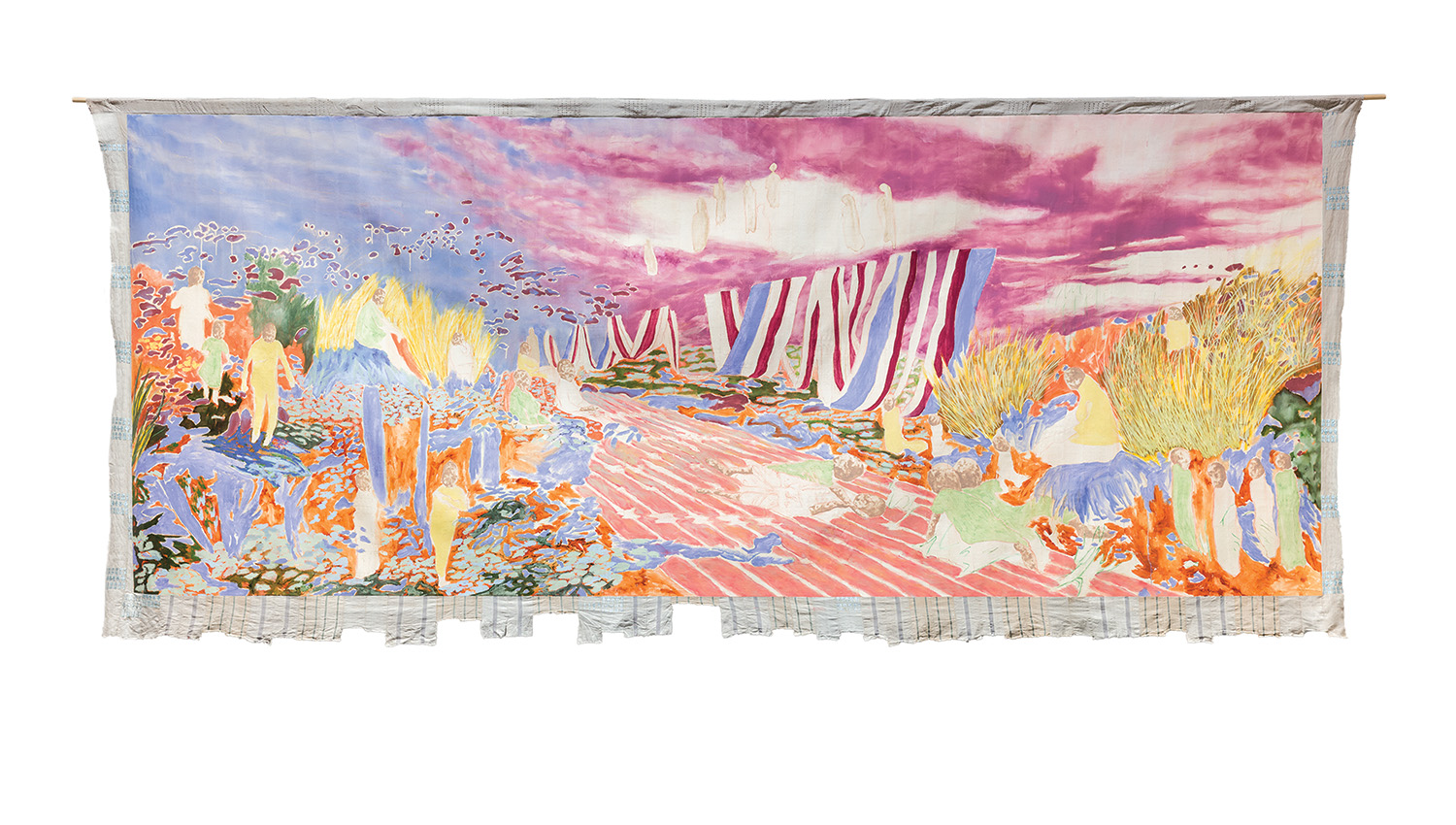 The artist recently signed with Kasmin, which will debut an exhibit of new work in September 2024, and her first major museum solo show, "The Dance of People and the Natural World," is on view at Hastings Contemporary in England through March 3, 2024. She trained under her mother as a florist and horticulturalist before turning to art, and the ten pieces on display blur the boundaries between the figures and landscapes. A highlight is Eden, a mural-size canvas suspended midair and surrounded by cushions and potted plants recalling Omuku's flora-filled home in Lagos. "It's about capturing a state of mind—how the subjects are feeling going through the world," she says. "It could be a collective, like the pulse of what's going on in Nigeria, or the pulse of an individual."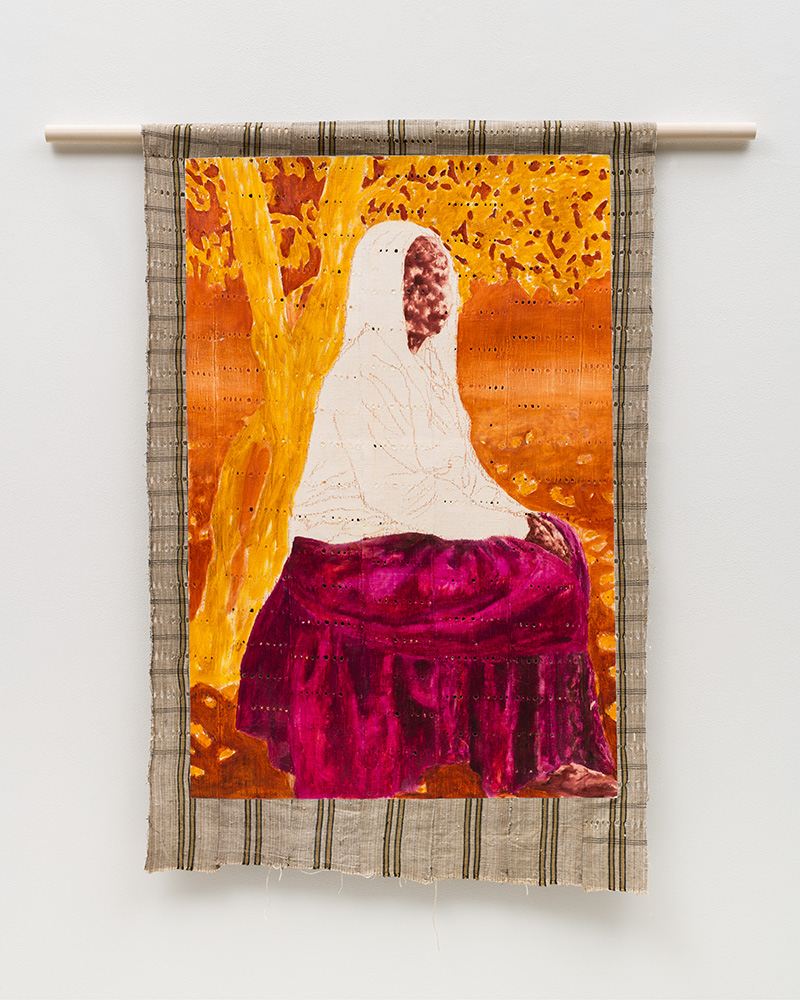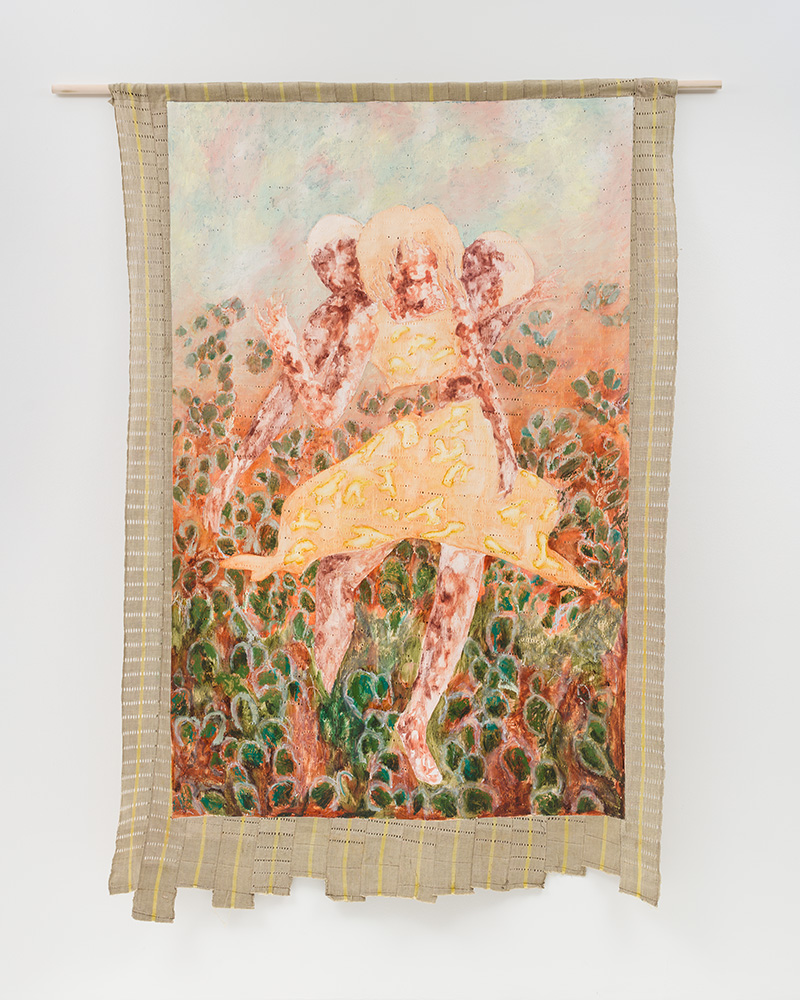 Dividing her studio time between painting and weaving, Omuku says the most exciting endeavor is finding the right fabric that will fit the rough image in her head. "And then the part from the initial sketch to the final piece is like torture," she adds. "I think people see artists and assume we're having the time of our lives even when it's like pulling something out of your soul to make it tangible. It's excruciating sometimes, but at the end when it's done, it's incredible."
A version of this article first appeared in print in our 2023 Collectors Issue under the headline "Active Voice." Subscribe to the magazine.
Next Post