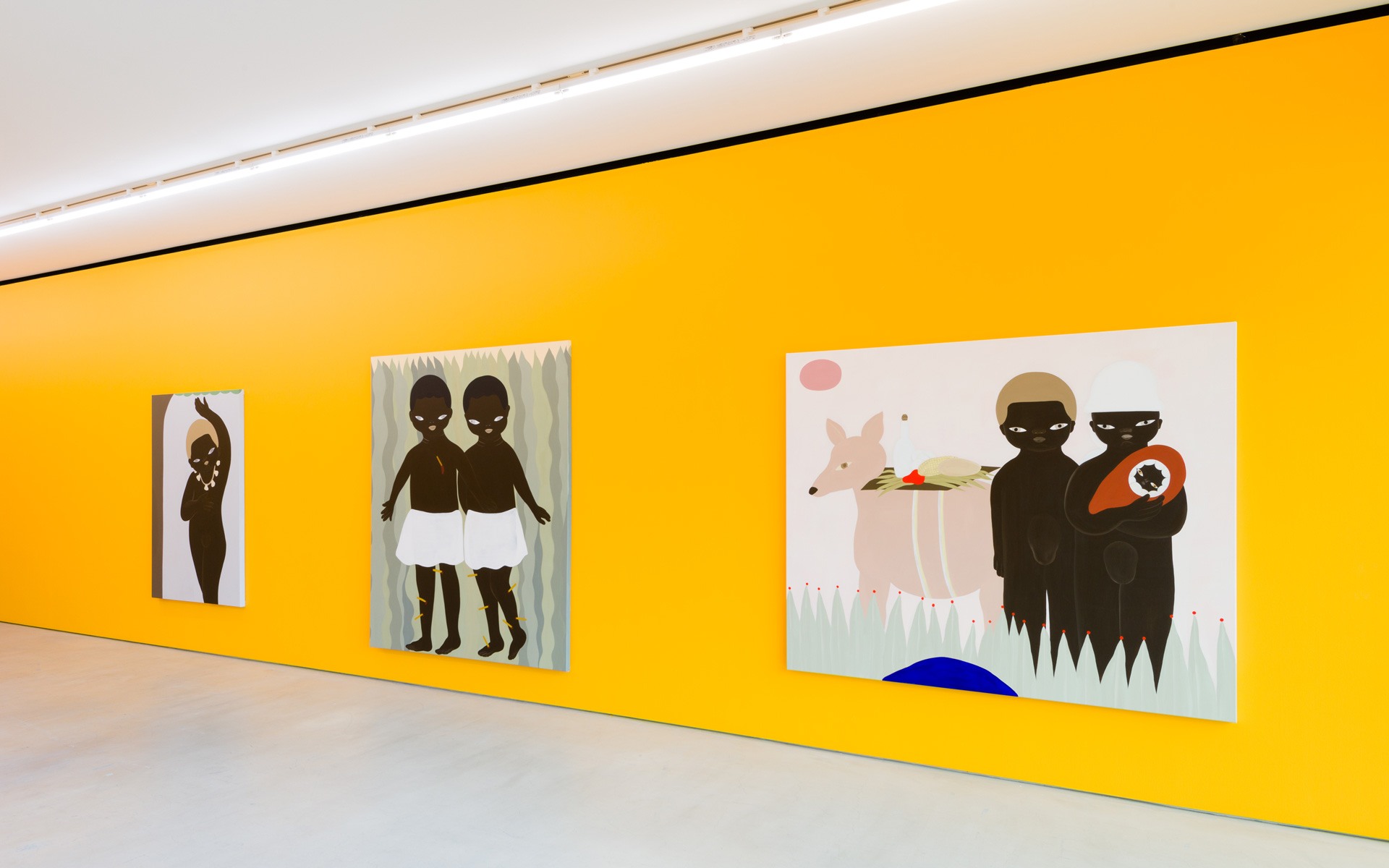 Why You Need to Know Fast-Rising Artist Asuka Anastacia Ogawa
The Japanese-Brazilian talent presents powerful new works for her first solo show at Blum & Poe in Tokyo
To say that artist Asuka Anastacia Ogawa is worldly is an understatement. Born in Tokyo, she moved to a rural farm in Brazil when she was three, attended high school in Sweden, and then later relocated to London to study at Central Saint Martins. Now dividing her time between New York and Los Angeles, Ogawa draws on these rich cultures and experiences to cultivate an artistic language all her own.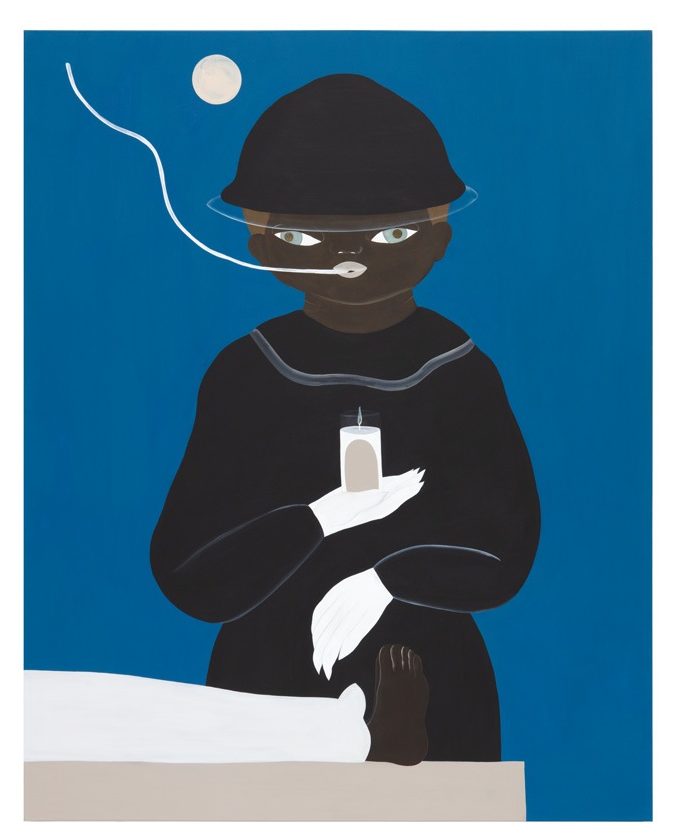 In the dreamy paintings that are currently on view at Blum & Poe in Tokyo, androgynous, doll-like children march and float across monochromatic backgrounds. Their distinctive faces with almond-shaped eyes gaze out beyond the frame and seem to be full of secrets from another time. Resisting any clear interpretation, the enigmatic images instead nod to mythology and ritual, and for Ogawa, act as a spiritual conduit to her Japanese and Afro-Brazilian ancestral lineage. "Two elements I love most about paintings are experimenting with color and developing the faces of my subjects," says the up-and-coming artist. "While I don't have a theme when I paint, I am always thinking about my mother, grandmother, and great-grandmother, and our ancestors' beauty, strength, struggles, love."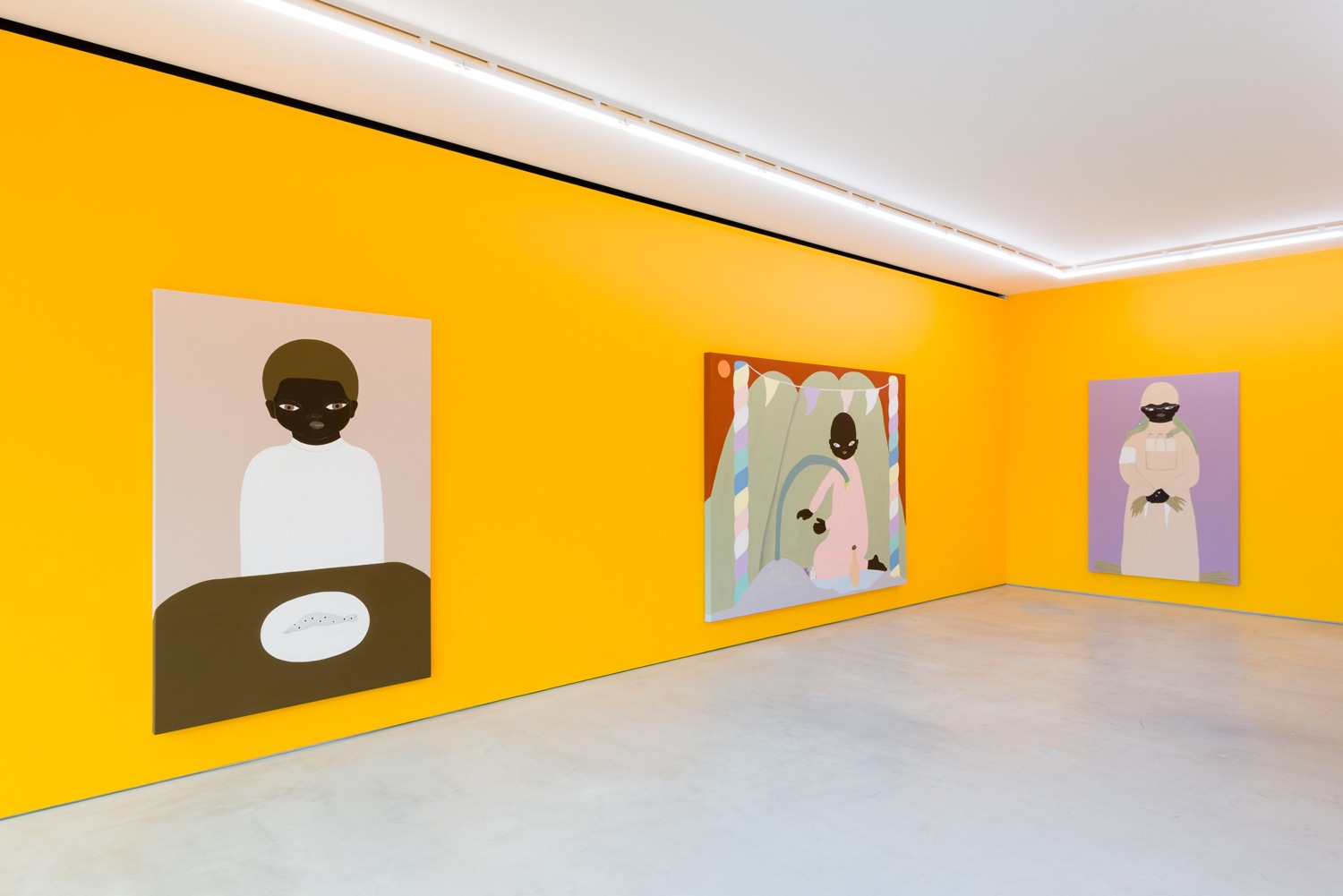 It was Henry Taylor, the veteran Los Angeles painter, who gave her her very first solo show at his own studio in 2017. A director at Taylor's West Coast gallery, Blum & Poe, introduced her to dealer Bill Powers, who mounted an exhibition at Half Gallery in New York in June 2019. Before the show even opened, all nine works had sold, snapped up by the likes of Mark Grotjahn, Vaughn Spann, and Rashid Johnson. "When artists buy another artist's work, there's no higher compliment," says Powers, who is known for fostering the careers of emerging talent.
Ogawa's current Blum & Poe exhibition, which was postponed six months due to the pandemic, is considered a homecoming of sorts for the artist. "It's the first time I'm showing my art in Tokyo," she says. "I paint my works one by one, often in different locations entirely. For this exhibition, I painted in three different cities and never saw the works together in one place, so it is interesting to see how they come together. I am so grateful it happened."
Asuka Anastacia Ogawa is on view at Blum & Poe in Tokyo through November 7, 2020.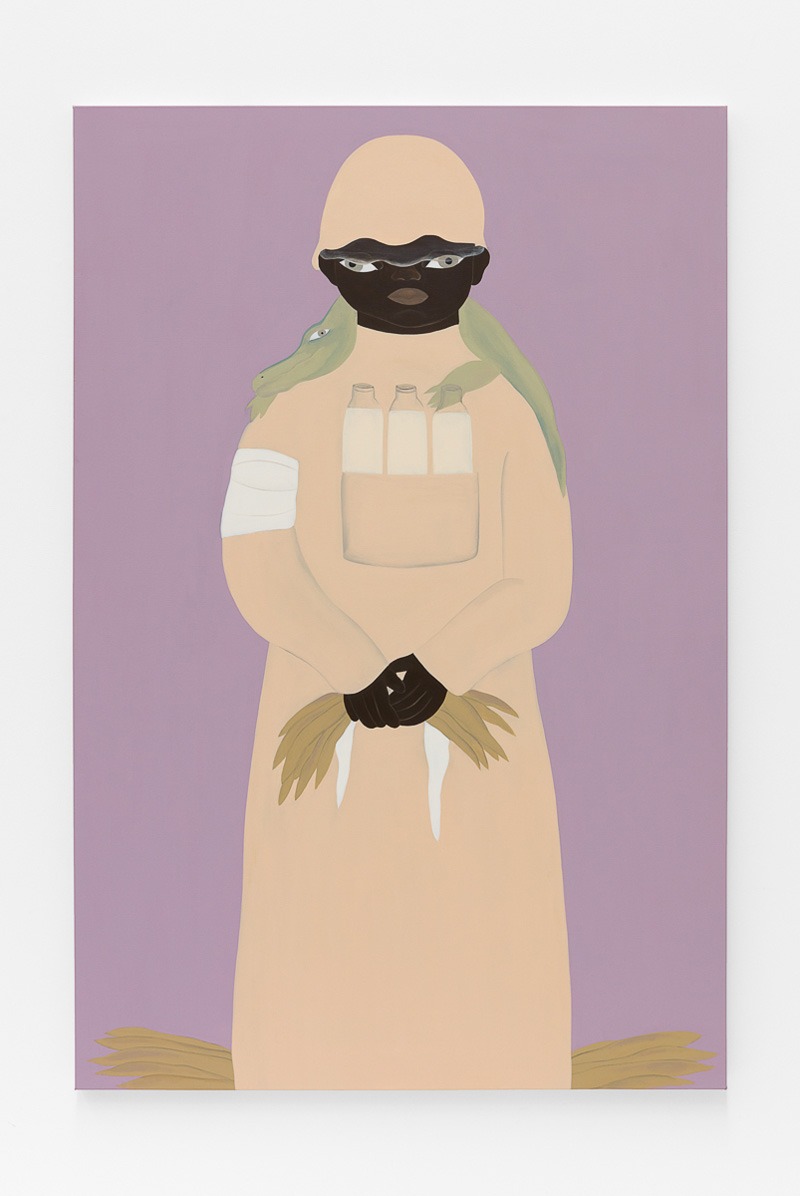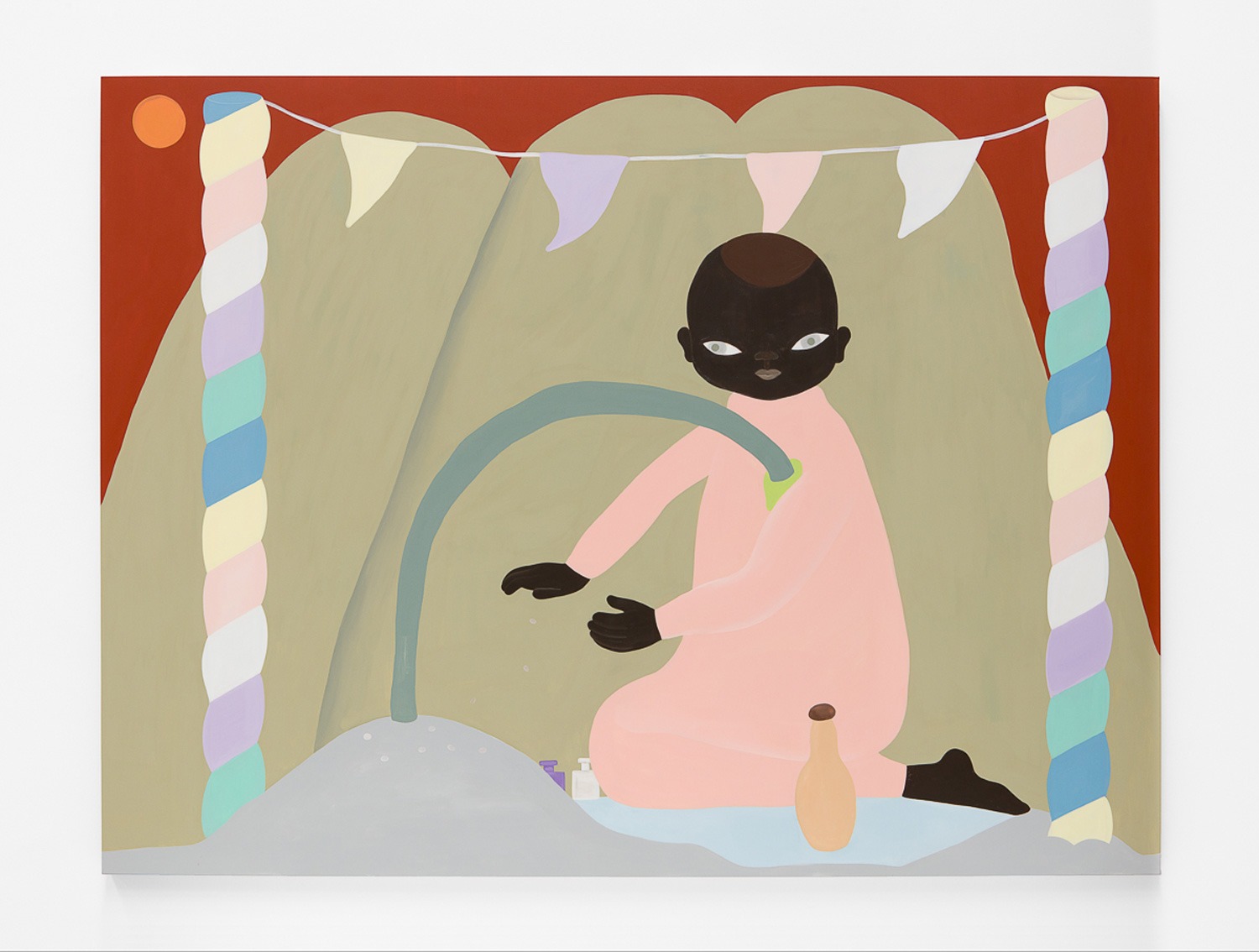 Next Post