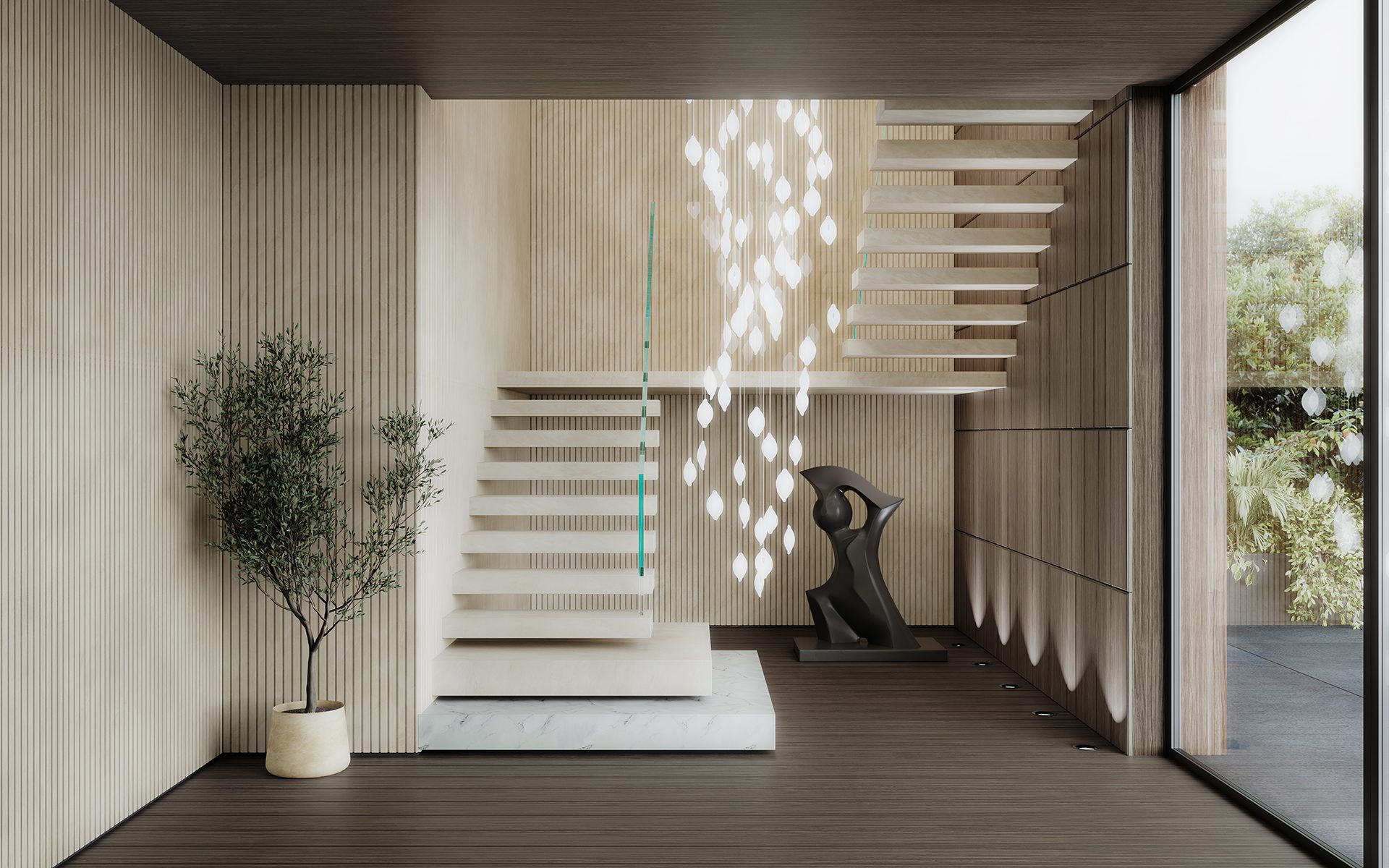 Designer Claudia Afshar and Cosentino Collaborate on a Sculptural New Tile Collection
The Los Angeles interior designer's Dekton Ukiyo line features a trio of fluted patterns with a rich, earthy palette
Drawing on her resounding passion for natural materials, Los Angeles interior designer Claudia Afshar is introducing a collection with Costentino that brings rich colors and calming textures to any space. Inspired by contemporary Japanese design, the new Dekton Ukiyo celebrates the art of minimalism and embracing the present.
"I have always been inspired by the materials found in nature and making the spaces I design as comfortable, warm, and authentic as possible," says Afshar. "Ukiyo is calming yet simplistic, and the colorways and fluting are romantic yet contemporary and masculine to achieve balance."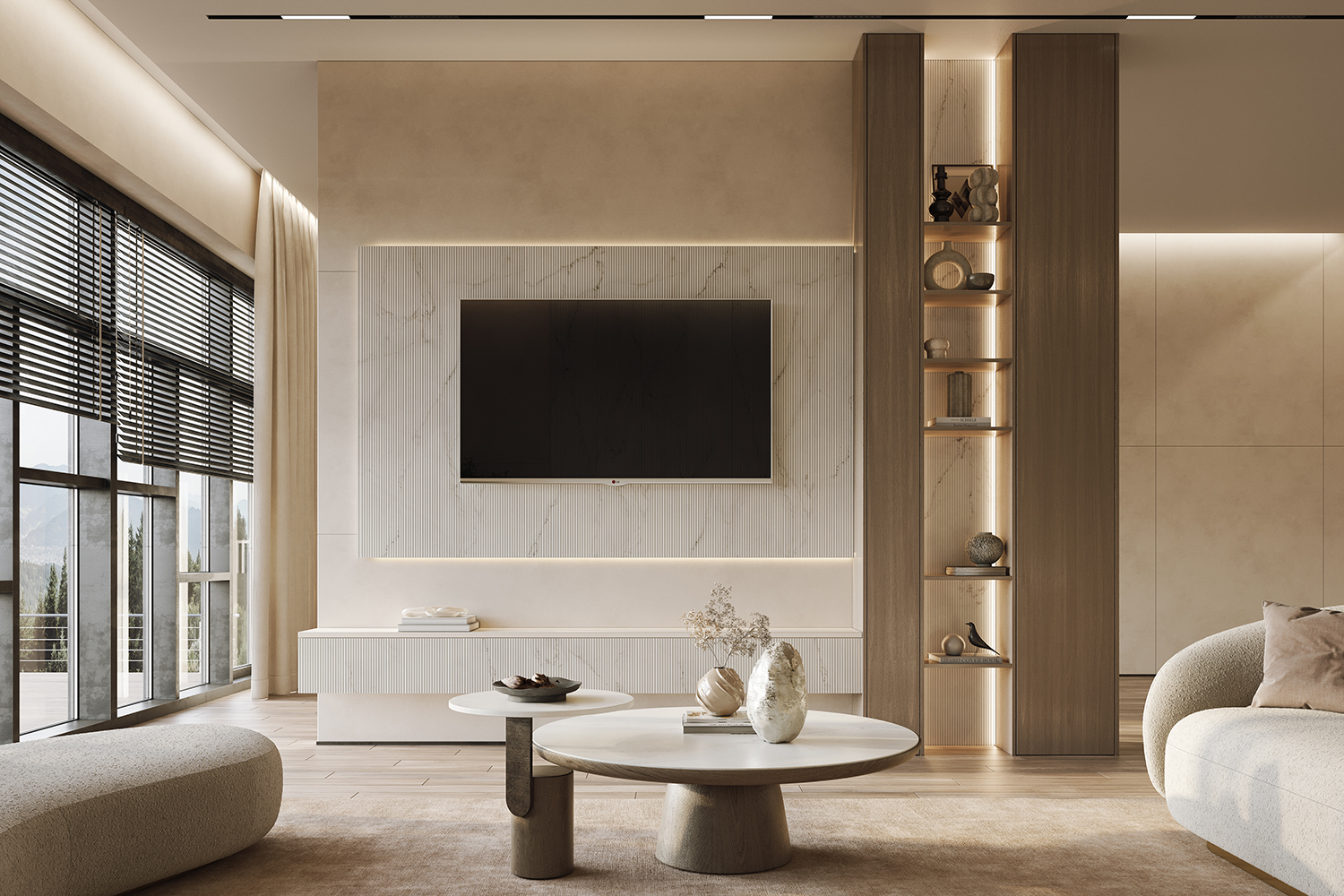 The ready-to-install tiles come in a matte finish and two fluting options. For the inaugural array, Afshar selected five existing Dekton colorways, ensuring these decadent new offerings work harmoniously together or create a strong visual impact when used alone.
"The colorways and fluting are romantic, but also contemporary and masculine"

Claudia Afshar
"My team and I have been using fluted textures long before the trend," she adds. "Every day I strive to think outside the box in order to create something unique, yet special for each project. This collaboration offers just that and I am so thankful to the entire Cosentino team for bringing this collection to the market."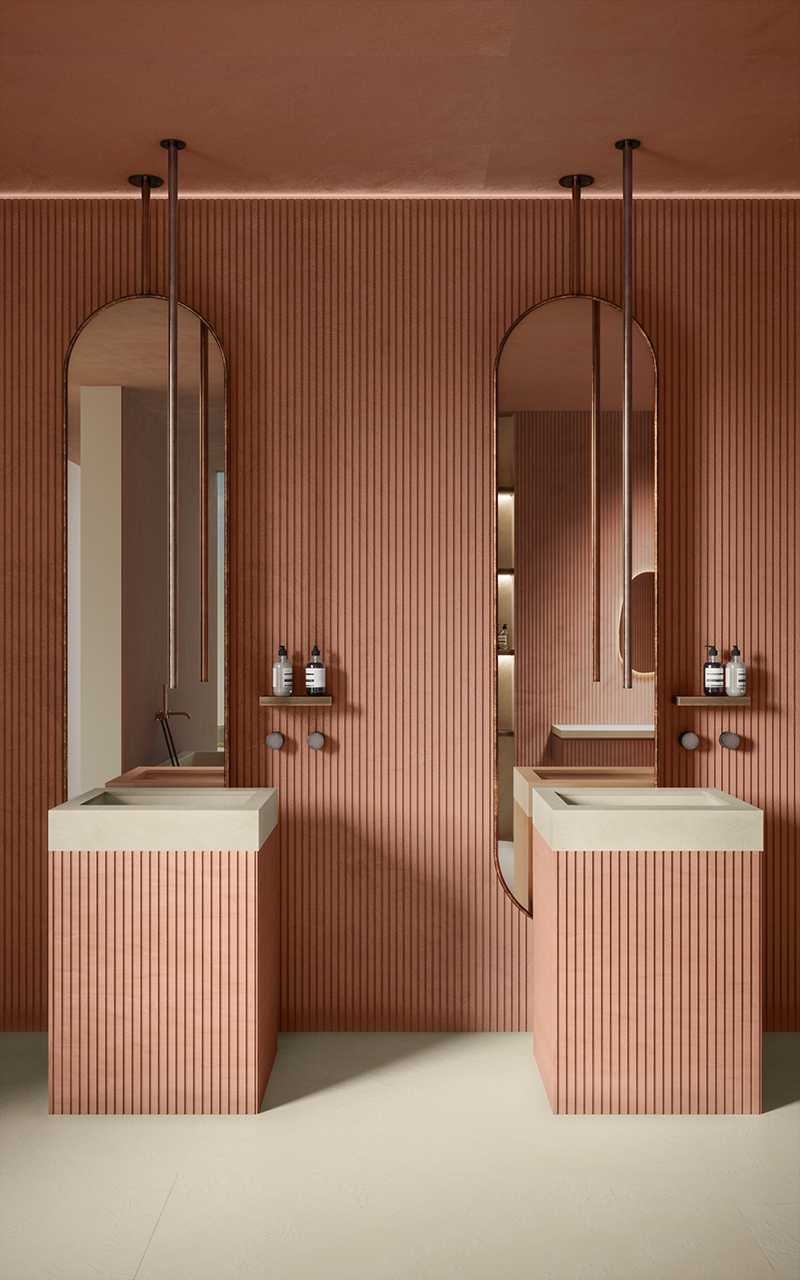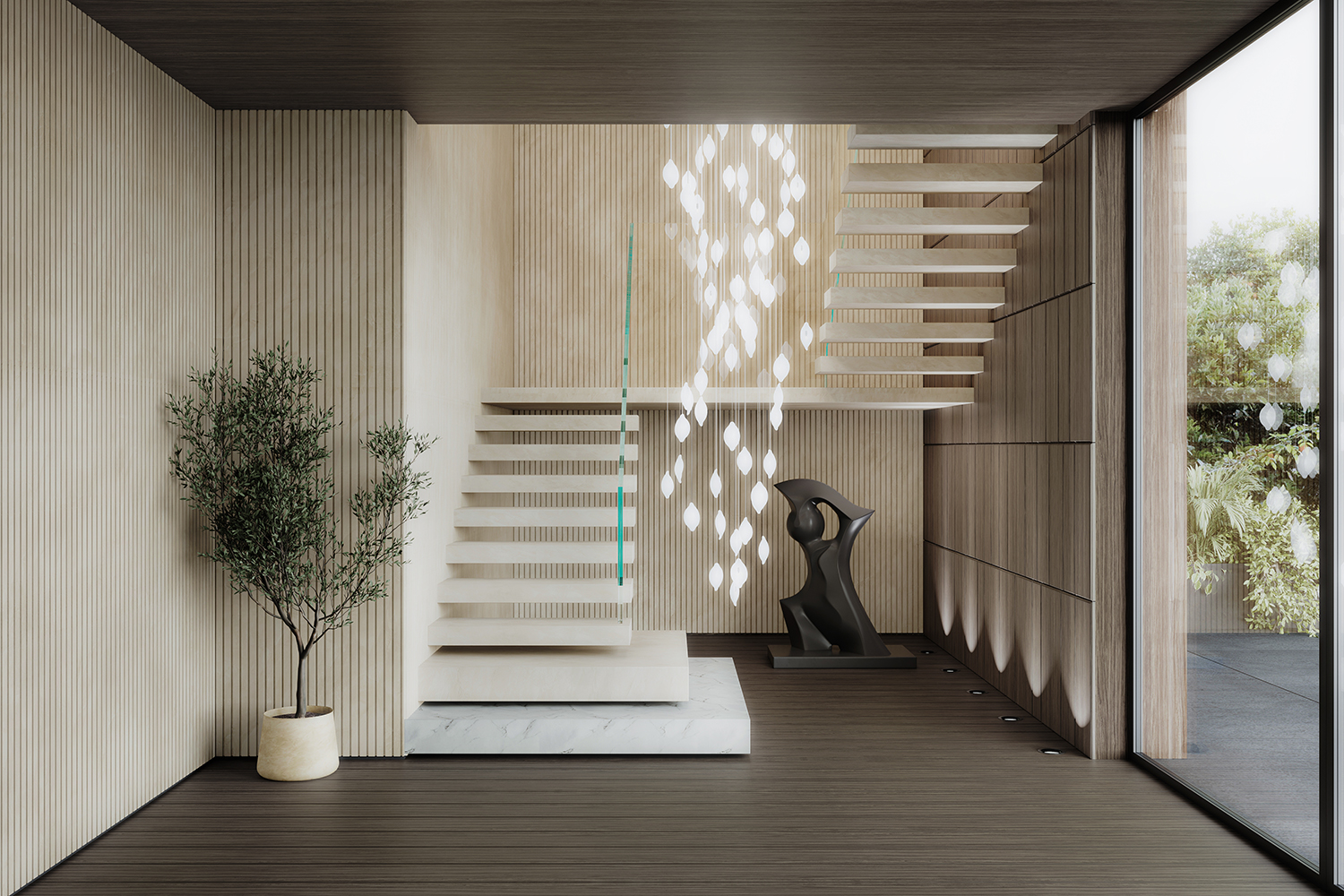 Color options included in Dekton Ukiyo is Bromo, a deeply saturated slate gray; Kreta, a strong, earthy hue; Nacre, a creamy neutral with tactile trowel marks that give the design an added layer of intrigue; Umber, a warm terracotta with blush undertones; and Rem, a delicate gray with painterly swaths of brown veining and hints of gold.
"The colorways work well with many different wood tones and metal materials," says the designer, who is currently installing the collection on a multitude of projects, including on fireplaces in a 9,000-square-foot penthouse and a 2025 show house.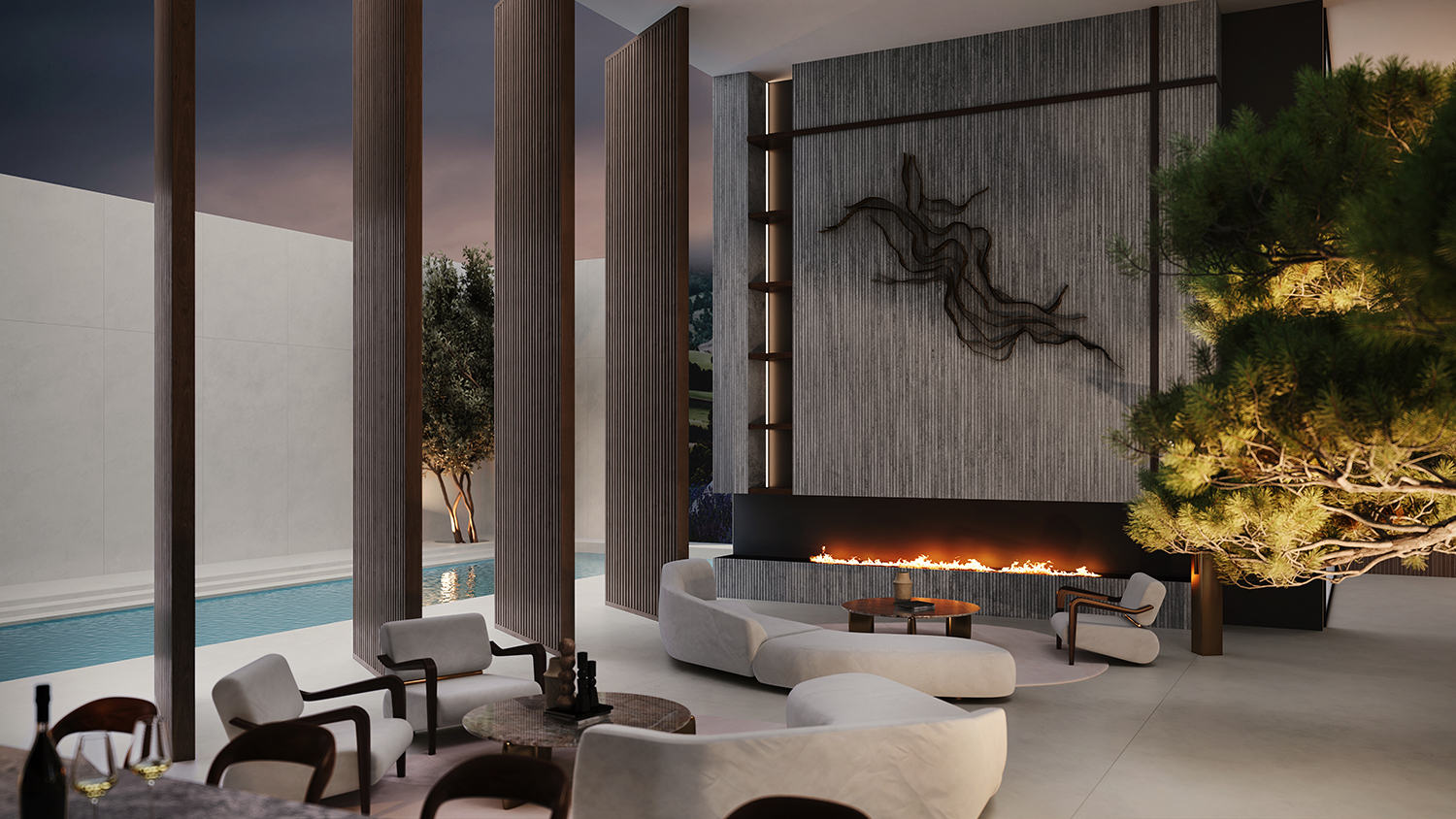 Further boosting the collection's versatility, Dekton Ukiyo can be used in both indoor and outdoor settings, on everything from kitchens and baths to swimming-pool surrounds, water features, barbecue areas, or fire pits.
"In luxury environments we need products that work indoor and outdoor for cohesiveness to make sure there is continuity," says Afshar. "It can also be used for many different furniture pieces as well. There is so much play in this collection; you can make an entire dining table, coffee table, or bar with this product."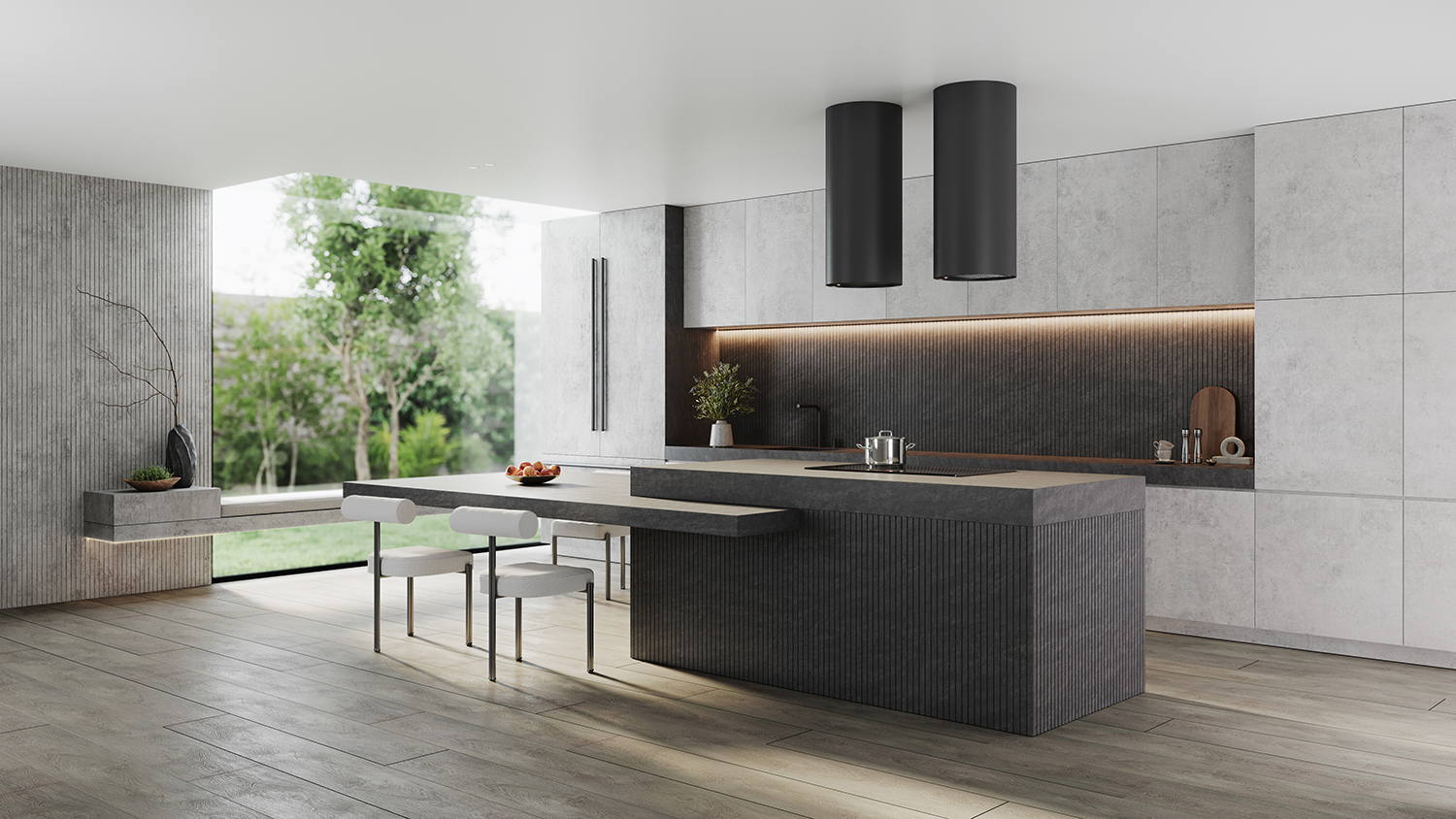 As designers are increasingly challenged to do more with their materials, Afshar encourages others to push the boundaries of their creativity. "Ukiyo means to 'live in the moment'—this seemed extremely relevant with people's general desire to enjoy their homes and environments," says Afhsar. "When designing a contemporary space, it still needs to feel comfortable and textures are so important—not just with fabrics. Dekton Ukiyo is not just about glamorous design; it's livable luxury."
Next Post