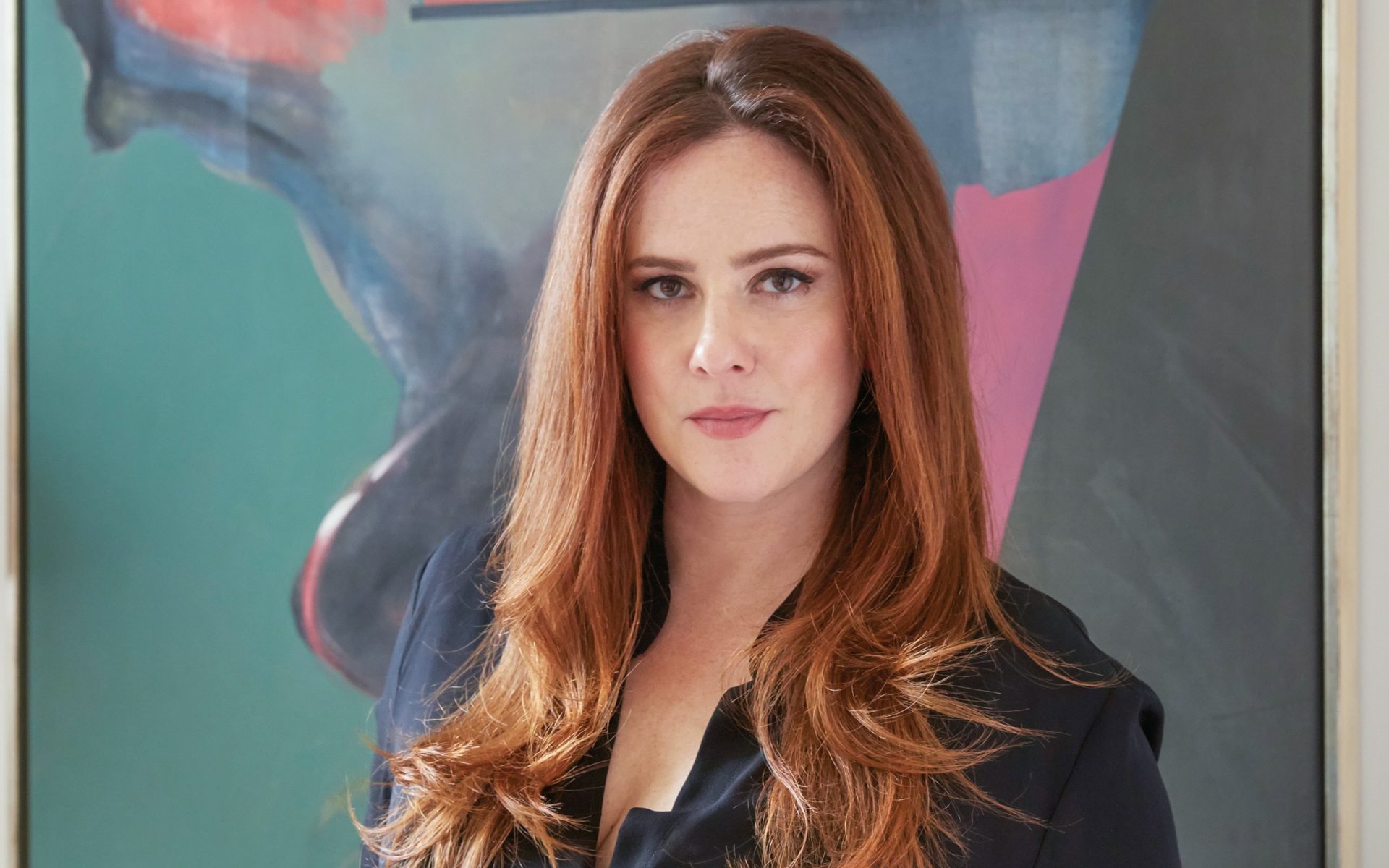 Natalia Miyar Designs an Otherworldly Dining Room Inspired by a Work by Hernan Bas
Galerie asked the London-based designer to curate an interior using a painting from a favorite artist as inspiration
Striking a balance between spaces that feel at once natural and glamorous, London-based designer Natalia Miyar is a master of the mix. She doesn't shy away from utilizing a kaleidoscopic palette of colors or juxtaposing radically different textures such as velvet and stone. Often looking to art for inspiration, she made a major impression at this year's Masterpiece London art fair by creating a private dining room sheathed in a custom Fromental wallpaper that channeled both the artwork of Wifredo Lam and her Cuban-American heritage.
"The work of Hernan Bas is magical in the way it combines fantasy and reality," says Miyar. "His dreamy landscapes and incredible colors remind me of my childhood in Miami. I envision this work in a dining room there, where its arresting quality could be set off by an equally graphic composition."
Lost (2006) by Hernan Bas.
Belterra chandelier by Tech Lighting; circalighting.com.
RS Ceramic Vessel 10 vase by Reinaldo Sanguino; thefutureperfect.com.
Conrad dining table by Palecek; palecek.com.
Recommended: Nicole Fuller Designs a Room Around an Alexander Yulish Artwork
Chair #2 by Chris Lehrecke; ralphpucci.net.
Vertigo rug by Kyle Bunting; kylebunting.com.
Daybed by Kevin Walz; ralphpucci.net.
Paulownia box with red-gold leaf, mother-of-pearl inlay, gesso, resin, lacquer, and pigment by Nancy Lorenz; r-and-company.com.
A version of this article first appeared in print in our 2019 Winter Issue under the headline "Magic Hour." Subscribe to the magazine.
Next Post