Why Nantucket Is the Perfect Getaway This Summer
With its uncrowded beaches and miles of bike trails, the island off Cape Cod offers the ideal escape this season
Lately, it seems as though everyone is in need of an escape. And while summer getaways once meant a few weeks in the South of France or even a monthlong stay in Greece, itineraries are now looking decidedly more local. But that doesn't mean they have to be less beautiful, inspiring, or transportive—especially when the destination is Nantucket.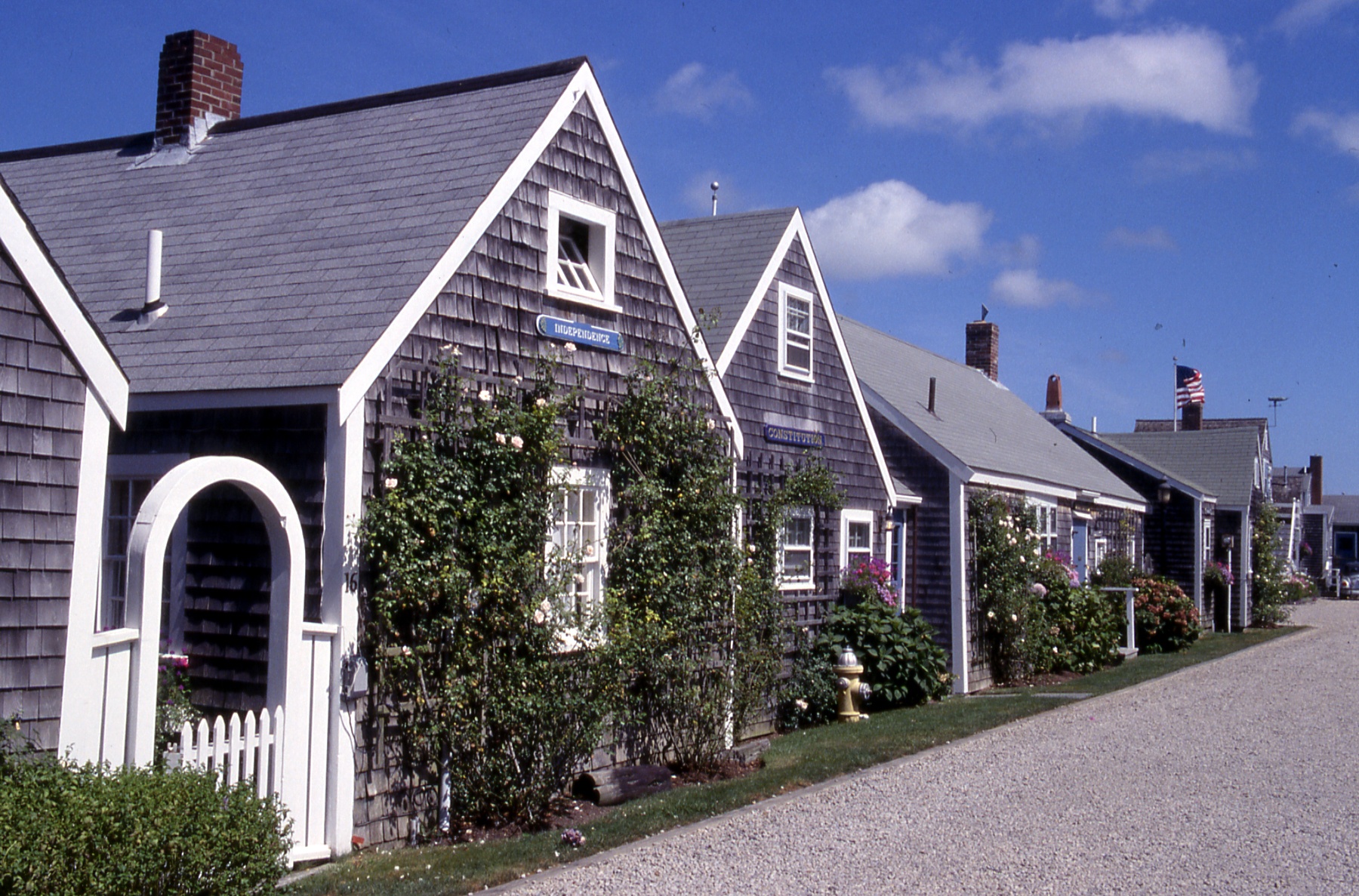 With its proximity to major East Coast cities like Boston and New York, the Massachusetts island is shaping up to be the ideal idyll for the season. Low cases of Covid-19, as well as a strict and controlled plan for reopening, have made the preppy haven both a safe and easy option for those longing to take a break. Plus, new inns, shops, and restaurants reinvigorate the historic, charming atmosphere that has lured visitors for decades.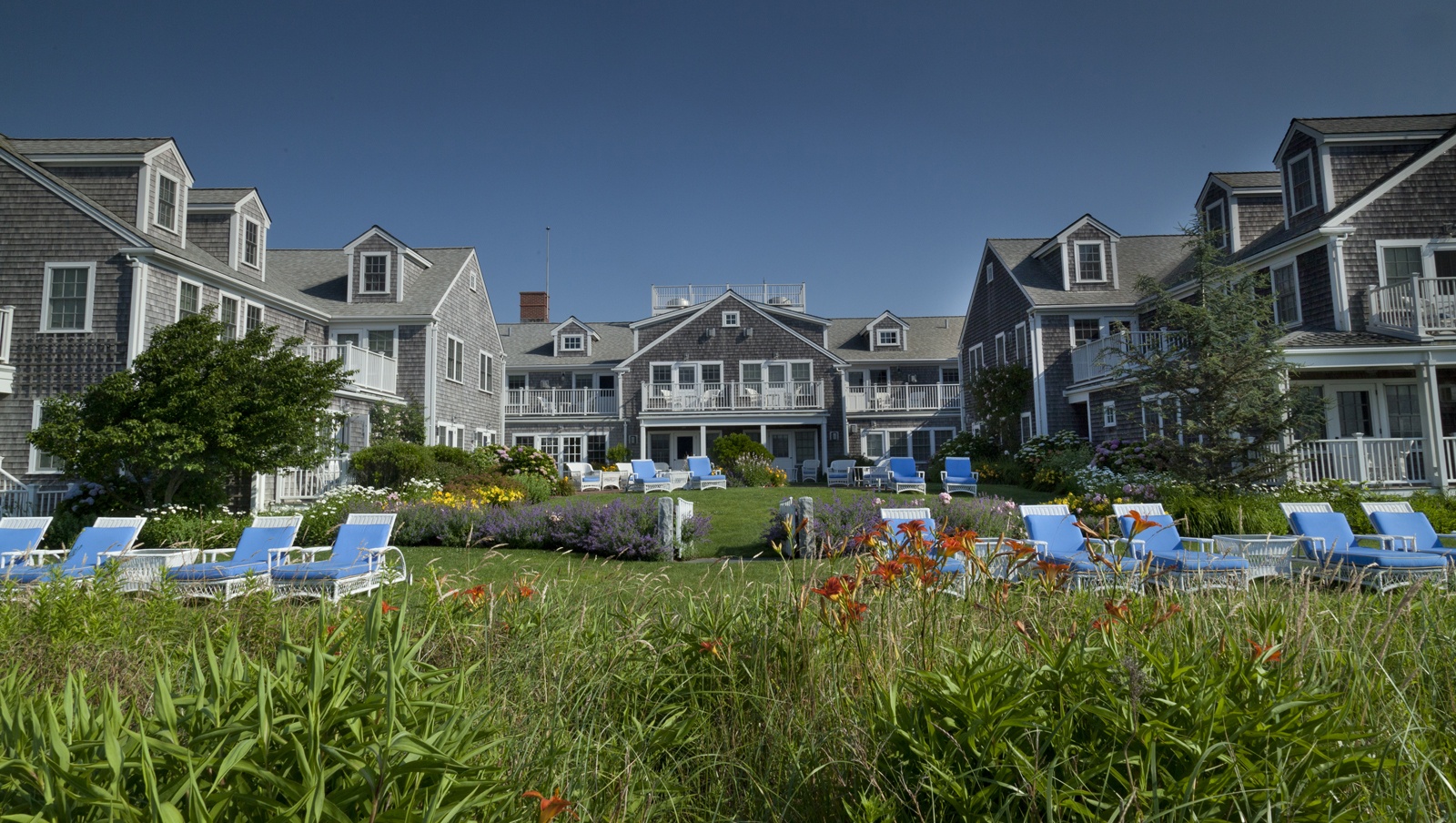 In town, the White Elephant Hotel, with its sprawling harbor-side lawn, seems made for the era of social distancing. "It's the perfect place to take in the sun and fresh air, but it also never feels crowded," explains Bettina Landt, the general manager of the property. "We have a fleet of beach cruisers for exploring miles of bike paths and pedaling to a choice of nearby wide, open beaches." Along with its natural assets, the hotel has initiated a new series of protocols to protect guests. Plus, many rooms come with private entrances, decks, and full kitchens—allowing guests to have the isolation that would come with an Airbnb but with all the hotel amenities. For those who want the full hotel treatment, the Brant Point Grill has a spectacular view of the harbor and is open for every meal of the day plus cocktails.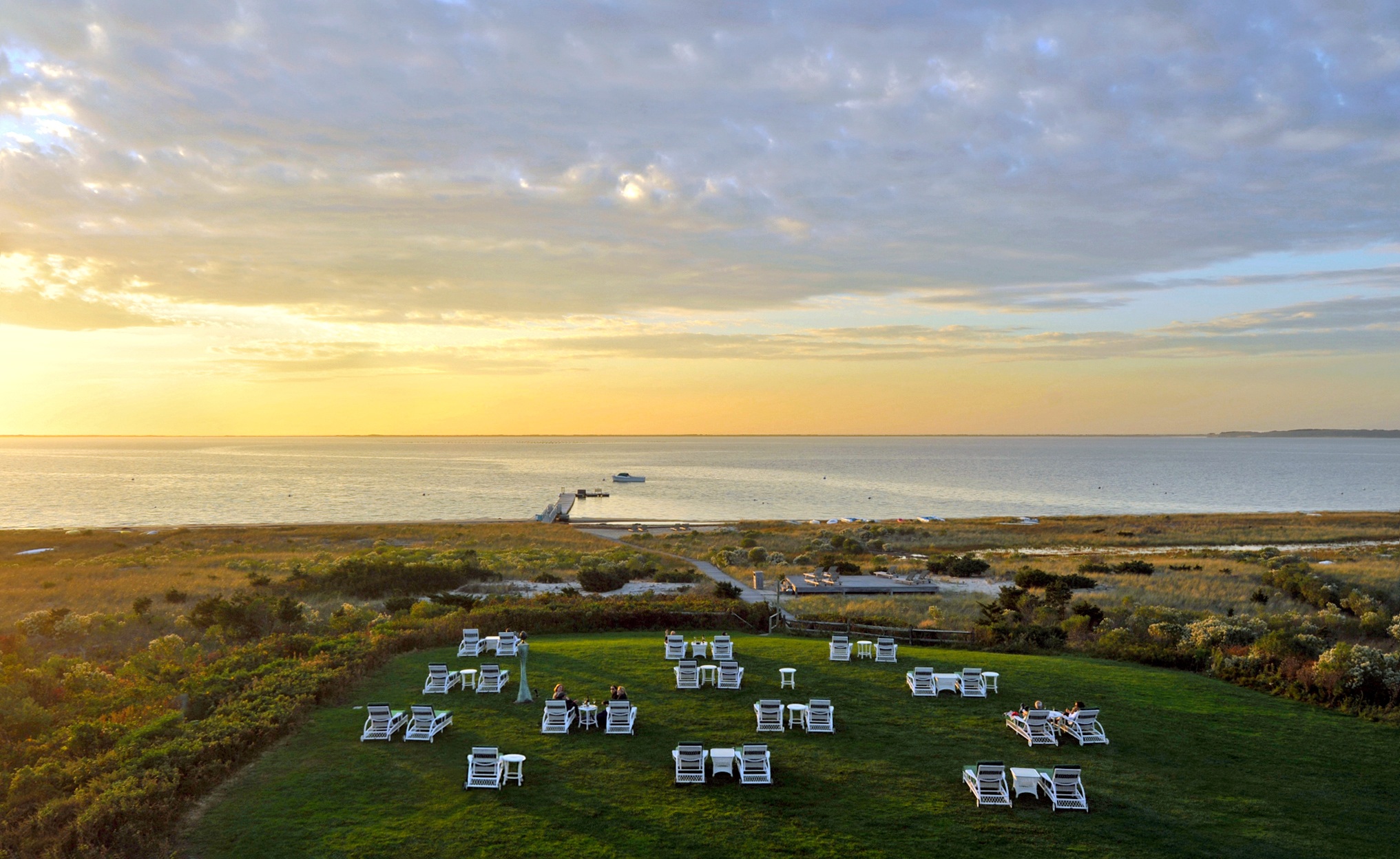 Farther out of town, the Wauwinet offers an experience even more connected to nature.  Known for its legendary sunsets over the harbor on generously spaced lounge chairs on the lawn, the hotel was recently renovated with crisp new interiors that still reflect the location and historic charm. The hotel's restaurant, Topper's, provides ample outdoor seating as well as a delicious menu. Dinner offerings include Retsyo oysters harvested in the water just 300 yards from the restaurant, fresh-caught ocean trout, and house-made pastas.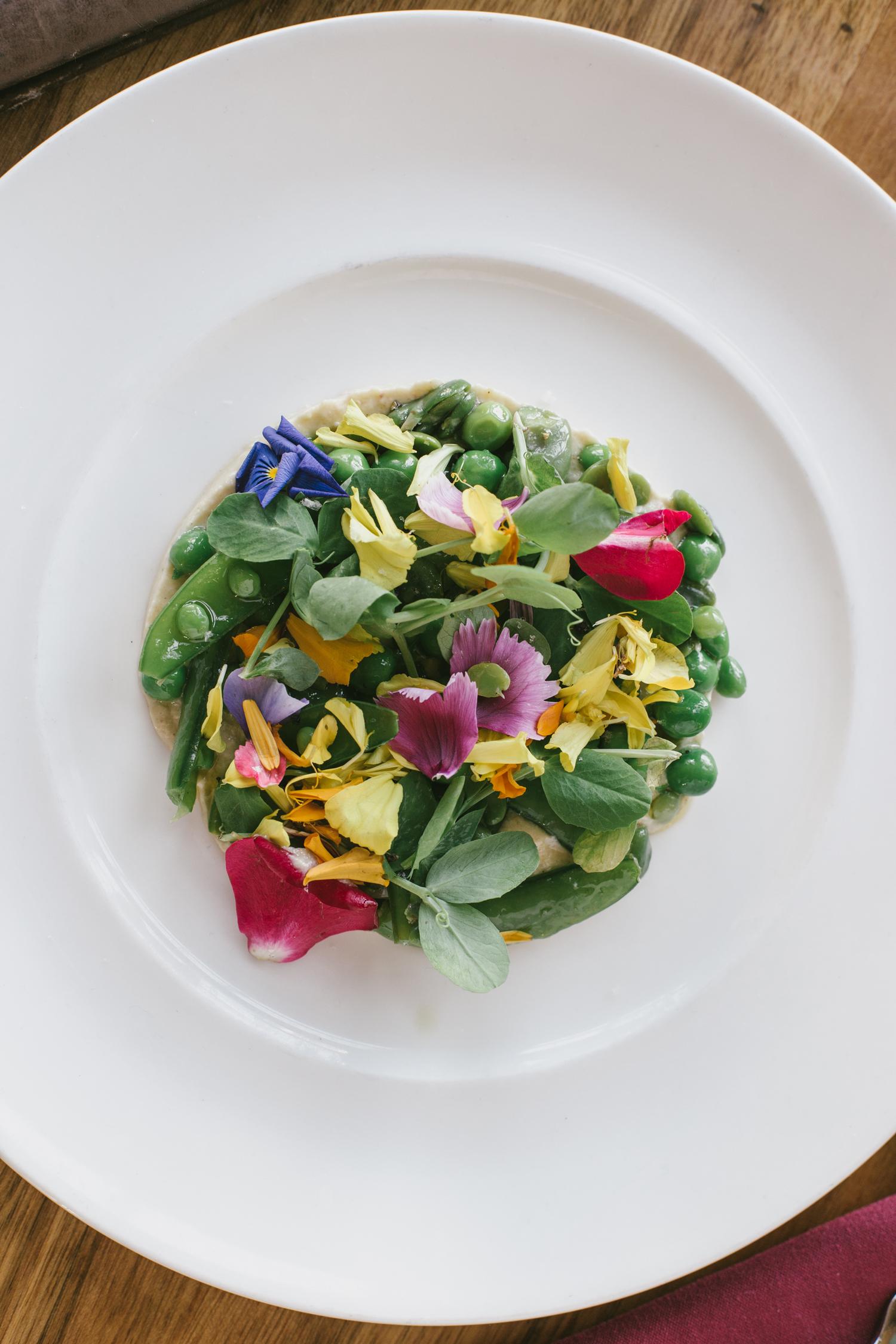 But that's not where Nantucket's culinary delights end. Locals heading to the beach at Cisco swear by the fish market, raw bar, and food truck 167 Raw. From fish tacos eaten on picnic benches in the garden to salad greens grown on the adjacent farm and sold in the market, every bite is ultra fresh and perfect, especially after building up an appetite surfing. For a more upscale dining experience, Òran Mór serves skillfully executed dishes making the most of Nantucket's produce and seafood. Chef and co-owner Ned Claflin, who worked in the famed New York kitchens at Daniel, Bouley, and WD-50, returned home to Nantucket to take over the storied local spot and transform it into approachable fine dining in line with his CIA training and culinary résumé.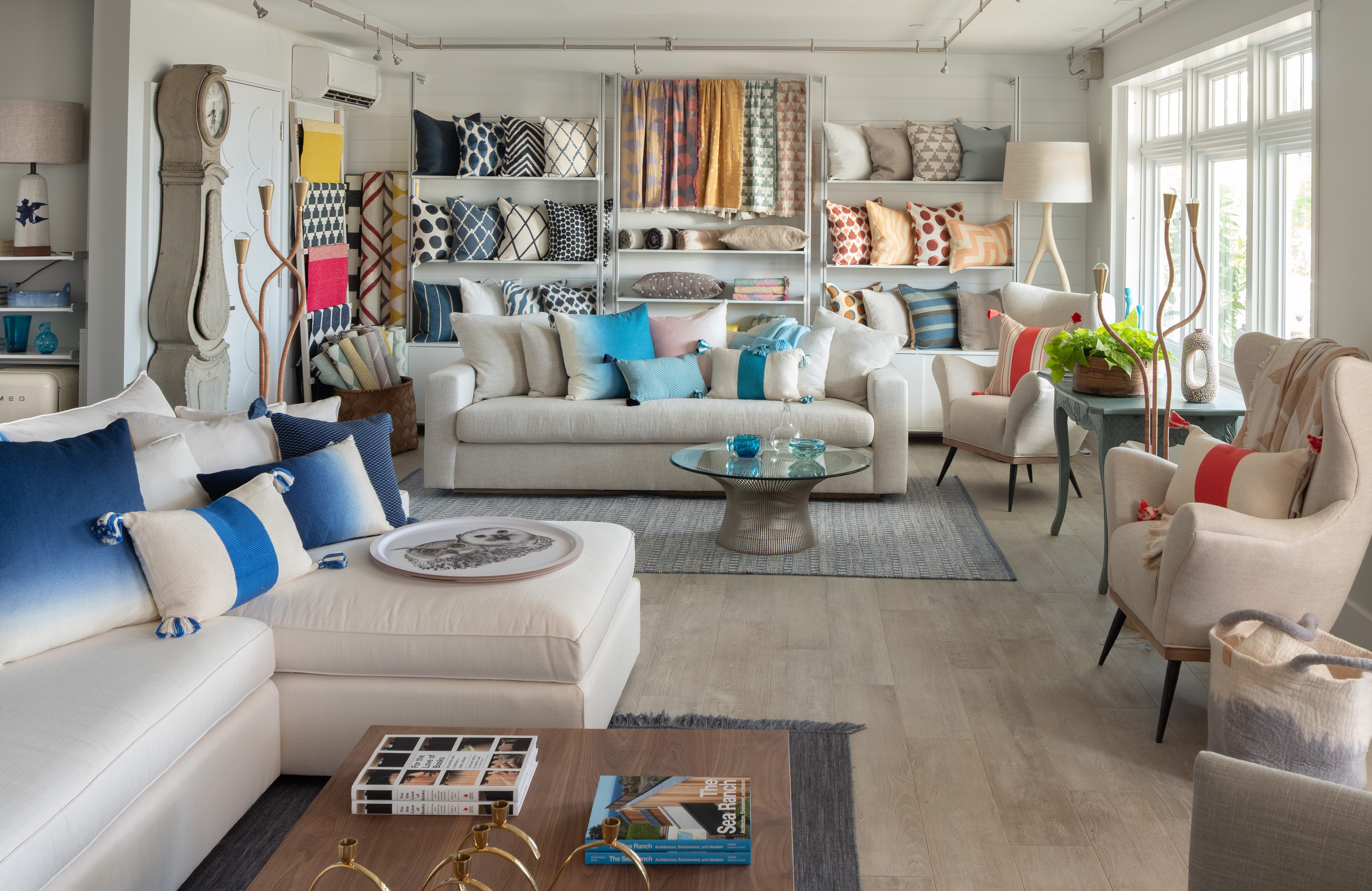 Another newcomer is Eleish Van Breems Home. A spinoff from the beloved Westport, Connecticut, interiors and antiques shop of the same name, the spacious store is filled with Scandinavian finds and carefully curated throws, pillows, totes, and furniture by specialty makers. Although at first glance, the crisp offerings might not seem like a natural fit for the architecture of weathered cedar shingle cottages and whaling captain's homes that personify the place, a connection to artisanal crafts ties the selection to the environment on more careful inspection.
And while the island offers a wealth of activities, a low-key vibe still floats in the breeze, assuring guests that it's also completely fine just to sit by the pool, read a book from local staple Nantucket Bookworks, and enjoy summer's frosty drink of choice—a glass of frosé.
Next Post