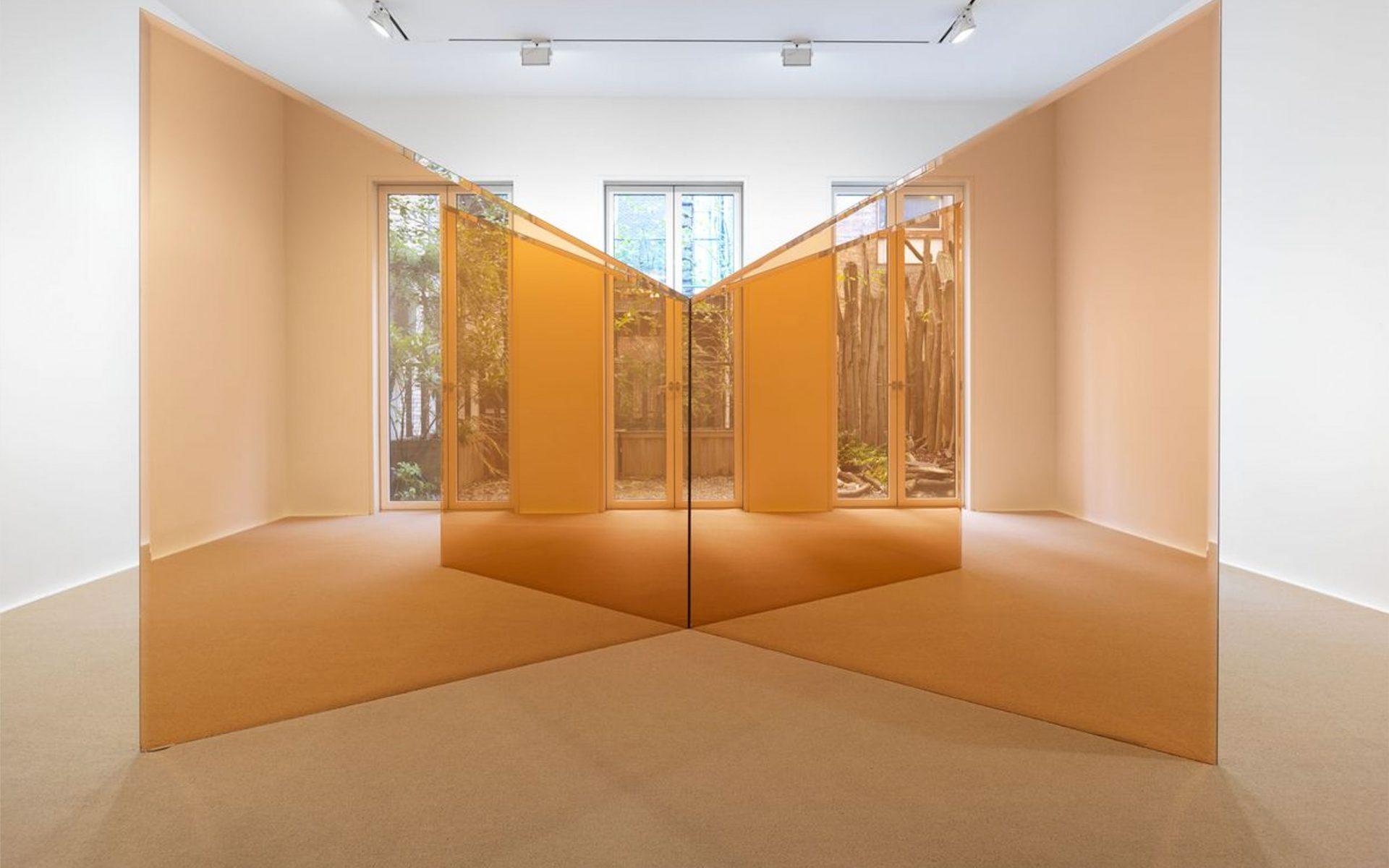 9 Must-See Gallery Shows During Art Basel Hong Kong
Pace stages Mary Corse's first show in Asia, and K11 Atelier launches at Victoria Dockside with a group show
Over the past few decades, Asia has positioned itself as a global hub for art and luxury. And the Hong Kong edition of Art Basel, one of the world's biggest and most important art fairs, is a major stop on the global fair circuit.
As dealers and patrons prepare to descend on Hong Kong this week for the 2019 iteration of Art Basel Hong Kong, Galerie shares our top picks of exhibitions not to miss while visiting the thriving metropolis.
1. Mary Corse
Pace, 80 Queen's Road Central and 30 Queen's Road Central
Last year, Pace opened its second Hong Kong location (and tenth worldwide) in a space designed by Bonetti/Kozerski Architecture—the same firm behind the gallery's new Manhattan flagship, which is set to debut later this year. This year the gallery is showing the first exhibition in Asia dedicated to California-based Light and Space artist Mary Corse, who devised eight new paintings using glass microspheres.
2. Glow Like That
K11 Atelier, 21/F Victoria Dockside, 18 Salisbury Road
For the first exhibition in the $2.6 billion waterfront art and design development known as Victoria Dockside, Venus Lau, the artistic director of the K11 Art Foundation, brings together paintings, video works, sculptures, and installations by 16 artists, including Larry Bell and DeWain Valentine, and Chinese contemporary artists Zhang Enli and Chen Wei. The show, which runs through May 13, looks at the "concept of luminescence and the current zeitgeist of 'glow' in relation to century's old ideals of the form and human existence."
3. Return to Nature (Zao Xue Han Zhang)
Lévy Gorvy, 2 Ice House Street
Be sure to stop by Lévy Gorvy's new Hong Kong gallery, which opens March 25 to coincide with the fair, at the historic St. George's building on Connaught Road Central. The inaugural, thoughtfully curated group show titled "Return to Nature (Zao Xue Han Zhang)" presents works by such diverse artists as Willem de Kooning, Song Dong, Hao Liang, and Pat Steir, who all look to nature for inspiration. Designed by architect Bill Katz, the new, 2,500-square-foot space will also feature private viewing rooms, a library, and a research center for the gallery's advisory services. Run by former longtime head of postwar and contemporary art at Christie's, Brett Gorvy, and French dealer Dominique Lévy, the space follows the opening of their Shanghai gallery last year.
4. The Vibrating Man
White Cube, 50 Connaught Rd
Jay Jopling, the owner of the London's White Cube gallery, decided to open a Hong Kong location in 2012, after exhibiting at the city's iteration of Art Basel. The bilevel gallery is currently showing new work by Canadian sculptor David Altmejd in an exhibit called "The Vibrating Man." Drawing on science, religion, magic, psychedelia, science fiction, and Gothic Romanticism, Altmejd presents a postapocalyptic vision, but one that is essentially optimistic.
5. Heimo Zobernig
Simon Lee, 12 Pedder Street
One of a slew of galleries located in the historic Pedder Building—the only prewar structure left on the bustling street—Simon Lee is presenting a series of new paintings by Austrian artist Heimo Zobernig. For Zobernig's first solo exhibition in Hong Kong, he's presenting works that draw inspiration from Gustav Klimt and Édouard Manet.
6. Propaganda
David Zwirner, 80 Queen's Road Central
The second international location of the New York–based gallery is currently presenting "Propaganda," an exhibition of new paintings by German artist Neo Rauch. This exhibition marks the artist's debut solo presentation in China and will be accompanied by a catalogue featuring a short story by Daniel Kehlmann.
Recommended: 6 of the Most Expensive Hotel Suites in Hong Kong
7. Cézanne, Morandi, and Sanyu
Gagosian, 12 Pedder Street
At the only Asian outpost of Gagosian, Zeng Fanzhi, one of China's most important contemporary artists who rose to prominence after the end of the Cultural Revolution in the 1970s, takes a turn at curating with "Cézanne, Morandi, and Sanyu," a fascinating group show featuring a selection of works by the three painters. "Perhaps this is not the kind of exhibition that you had imagined, and perhaps I am not the type of curator that you had expected," Fanzhi said in a statement about the exhibition. "As a painter myself, I have chosen to curate an exhibition of paintings to express my own response to these three important painters' works."
8. An Opera for Animals
Para Site, 677 King's Road
Founded as an artist-run space in 1996, Para Site is now one of Asia's oldest active art organizations. Continually producing boundary-blurring shows, the organization has staged an exhibition called "An Opera for Animals," which looks at different acts of staging that have been crucial to our imagination of modernity.
9. Leonardo Drew
Pearl Lam Galleries, 12 Pedder Street
This local gallery has been a driving force within Asia's contemporary art scene for over 20 years, playing a vital role in stimulating international dialogue on Chinese and Asian contemporary art. Currently on view at the Pedder Building space is an exhibition of new two- and three-dimensional works by New York sculptor Leonardo Drew.
Next Post