8 Must-See Gallery Shows Around the Country This November
Don't miss Cy Twombly at Gagosian in Los Angeles and Lucio Fontana at Hauser & Wirth in New York
Rounding up the best gallery exhibitions across the United States each month, Galerie crossed from New York City to California to discover the top solo shows for November. From Stephen Towns's paintings and quilts of Black Americans laboring for the greater good at De Buck Gallery and Susumu Kamijo's two-venue exhibition of paintings of abstracted poodles at Venus Over Manhattan and Jack Hanley Gallery in New York to Linder's feminist photomontages at Blum & Poe in Los Angeles and Julie Buffalohead's paintings and drawings of dreamlike scenes from the imaginative mind of a Native American at Jessica Silverman in San Francisco, these are the not-to-be-missed shows this month.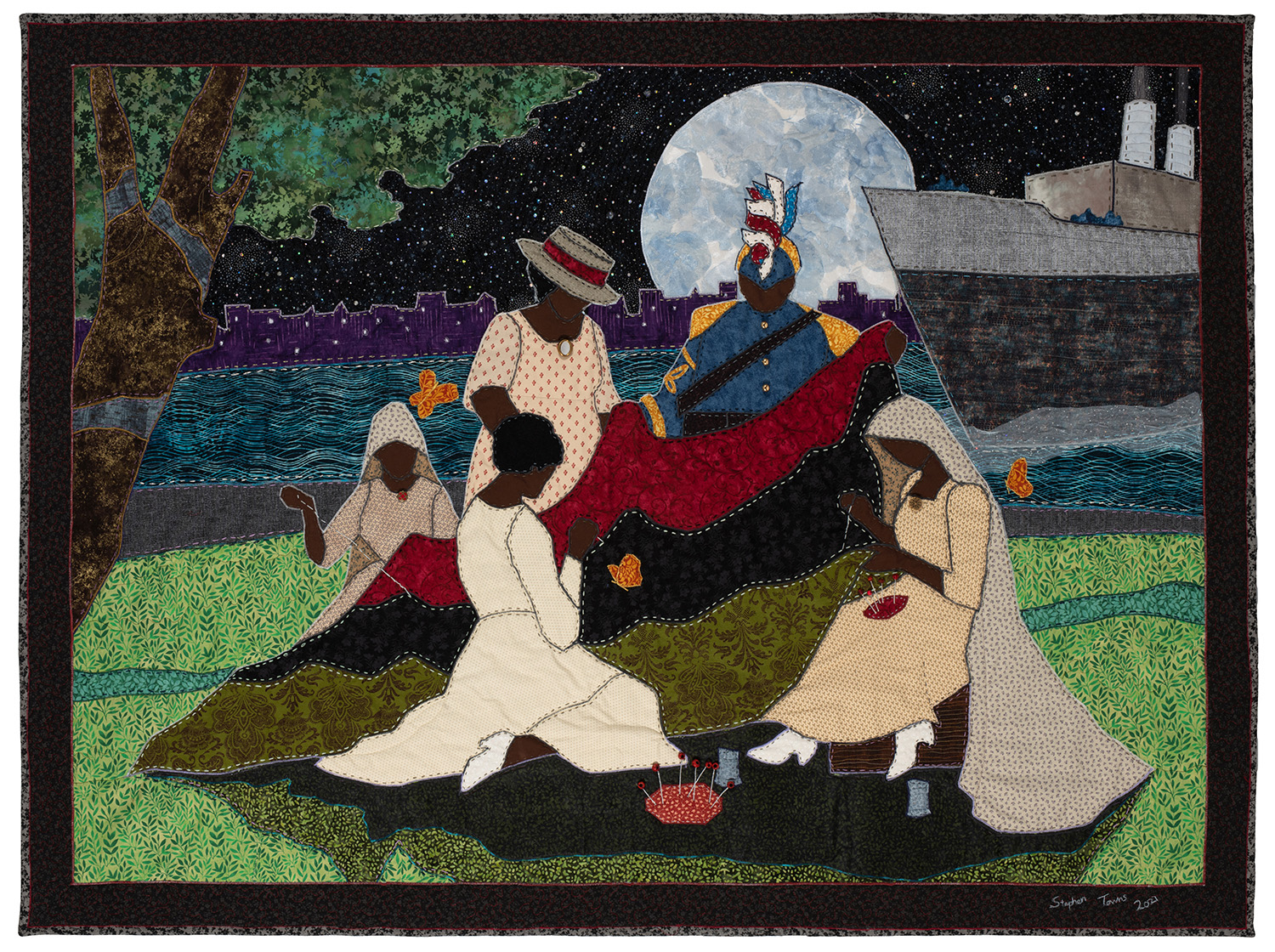 1. Stephen Towns at De Buck Gallery, New York
A Baltimore-based figurative painter and fiber artist, Stephen Towns makes work that explores how American history has influenced contemporary society. Creating paintings that mix classical art poses with Impressionistic brushwork and narrative quilt works constructed with fabrics sourced from family and friends, the inventive artist shines a light on the vital role that Black Americans have played in shaping the nation's developing democracy.
Returning to New York's De Buck Gallery for his third solo show, Towns is presenting 13 recent paintings and quilt pieces in the exhibition "Glimpses of Americana." Inspired by the themes of labor, resilience and leadership and based on archival images researched and transformed by the artist, the figurative paintings and quilts share the tales of such celebrated African-Americans as Ona Judge, an enslaved woman who fled to freedom from George Washington's family plantation, and Marcus Garvey, a political activist who promoted Pan-Africanism and Black brotherhood, as well as everyday laborers, like teachers and nurses, who persevered through tough times.
Through November 12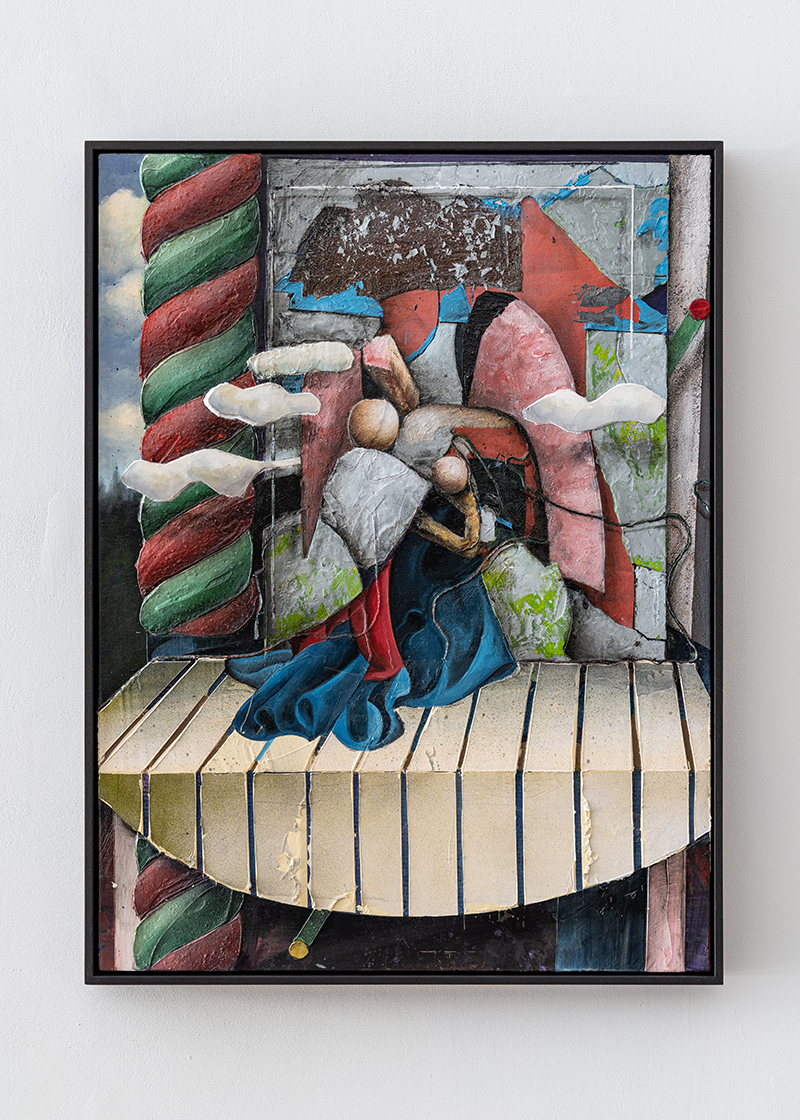 2. Tjebbe Beekman at GRIMM, New York
A Dutch painter who blurs the boundary between abstraction and figuration, Tjebbe Beekman creates layered canvases inspired by art history, philosophy and architectural space. The Amsterdam-based artist, who graduated from the distinguished Rijksakademie in 2004, is back in New York for his second solo show in the city, titled "Tetris" after the 1980s two-player puzzle game that was first released in arcades and then as a video game.
The Tetris video game used falling forms, which had to be put in place to complete the puzzle and win the match. Taking that concept into painterly space, he constructs complex compositions with elements culled from a variety of art historical sources. Collaging previously rendered, abstract, cut-up parts onto painted canvas mounted on wood—with such added elements as rope, sand, newspaper, grit, and gold leaf—Beekman beautifully mimics the playing of the outdated-yet-coveted game to make contemporary masterpieces that reference art dating from the Renaissance right up to modern times.
Through November 12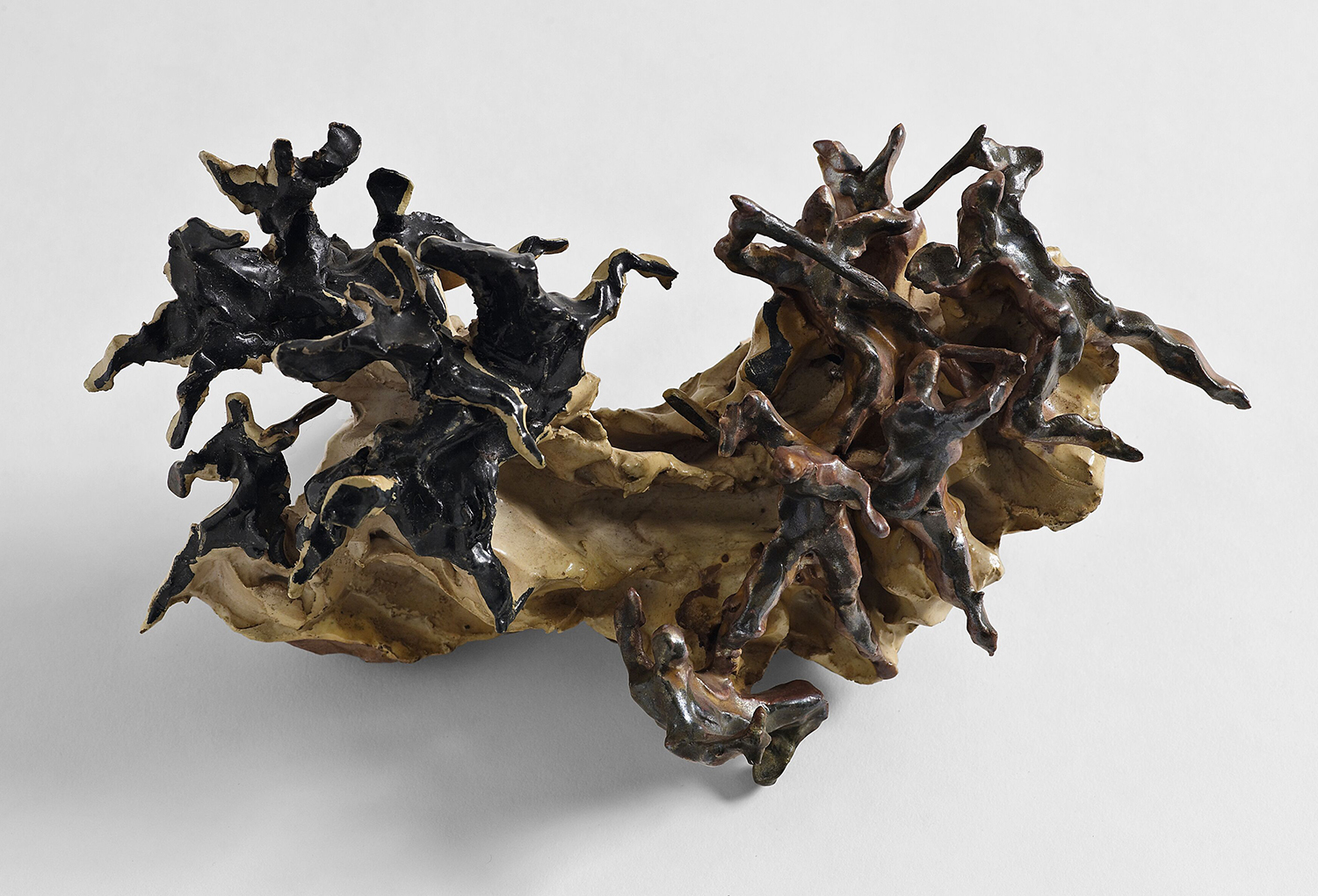 3. Lucio Fontana at Hauser & Wirth, New York
Working expressionistically in clay long before he started famously slashing the monochromatic canvases, Argentina-born, Italian artist Lucio Fontana established a career as a sculptor, like his father. An avant-garde artist, he spent his early years in Italy working in the famous ceramic workshops in Albisola creating figures and still lifes while seeking new forms of representation, which he explored more abstractly in ceramic and bronze in later years.
Curated by Luca Massimo Barbero, in collaboration with the Fondazione Lucio Fontana, the exhibition, "Sculpture," offers 79 sculptural works along with related paintings and works on paper, created between 1926 and '68, when Fontana died at age 69. Presented at the same location where he had his first solo show in the U.S. (the Martha Jackson Gallery), this must-see overview of the artist's revolutionary practice features major loans from important institutions and museums, the Fondazione Lucio Fontana, and private and public collections.
Through February 4
4. Emily Mae Smith at Petzel, New York
A Brooklyn-based artist who believes painting has a lot more to say, particularly from a woman's perspective, Emily Mae Smith directly confronts the male-dominated history of the medium with her extremely engaging art. Creating new myths for painting by employing a broomstick character as an avatar for a working women, a painter's brush, and a phallic symbol. Referencing the historical art movements of Symbolism, Surrealism, and Pop Art, Smith injects a bit of humor while deftly dealing with issues of gender, sexuality, capitalism, and violence.
Cast in an assortment of scenarios that serve as portals to new worlds in the artist's solo show "Heretic Lace," the anthropomorphic broom and its sometimes separated body parts—eyes, teeth, lips, and mouth—become symbolic subject matter for the making of her paintings. Referencing celebrated canvases by such male artists as Louis-Léopold Boilly, Rembrandt, and Pieter de Hooch or toying with the graphic nature of works by M.C. Escher and Hokusai, the talented Ms. Smith makes the old art world fresh again while also making it fairer.
Through November 12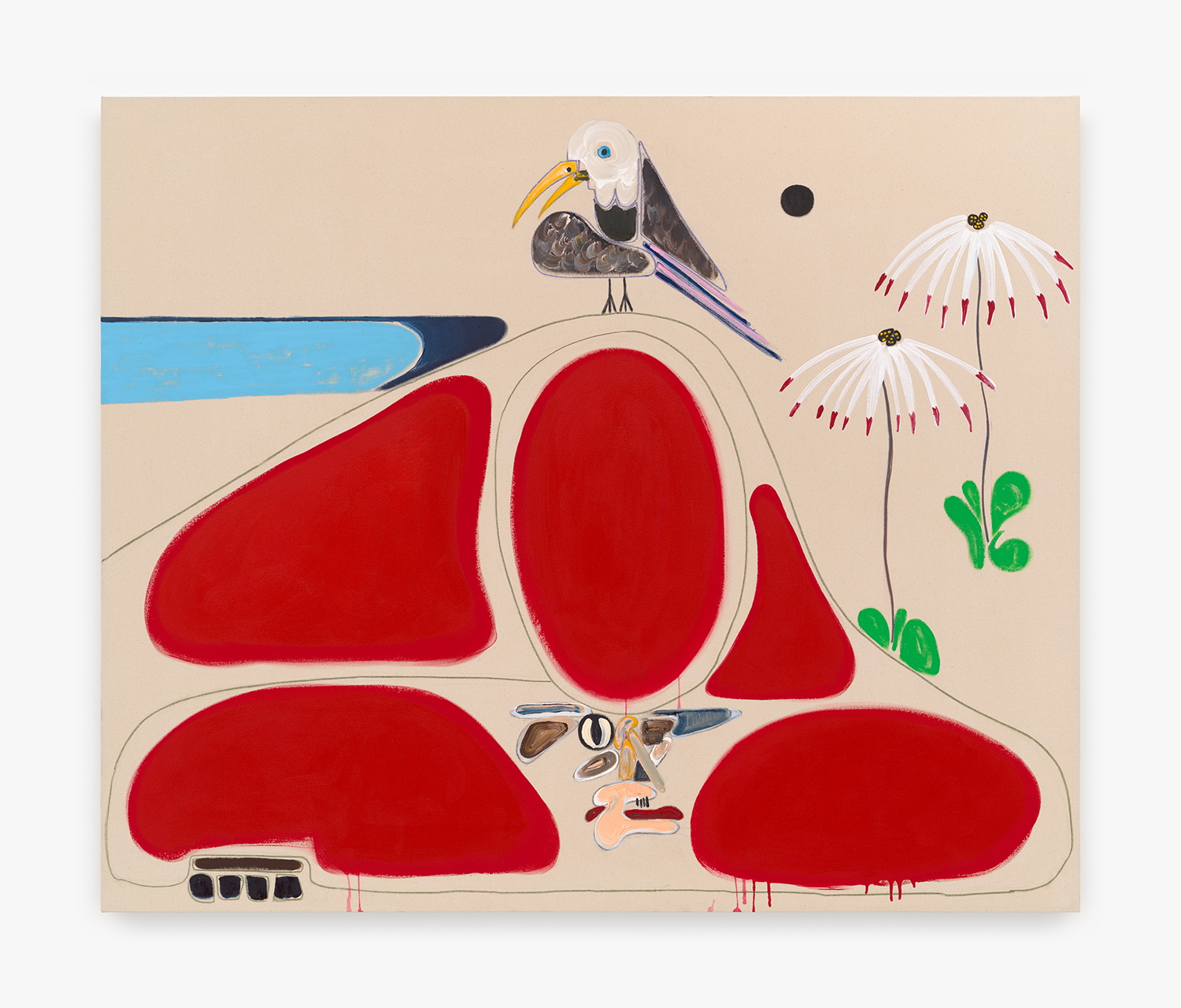 5. Susumu Kamijo at Venus Over Manhattan and Jack Hanley Gallery, New York
A Japanese artist living and working in Brooklyn, Susumu Kamijo has become internationally known for his paintings of poodles. Exhibiting at a string of smaller, hip galleries from 2016 to '21, his poodle canvases evolved from small, colorful, and cartoonish to large, graphic, and sublime. Initially attracted to this breed of dog's unique form by observing his partner, who is a dog groomer, attending to a poodle, the artist eccentrically made it his subject matter for painting—finding new, inventive ways to render it each time he started a new body of work.
In his two-venue "Jack & Venus" show at Venus Over Manhattan and Jack Hanley Gallery, where he had a one-person exhibition in 2020, Kamijo presents a lively series of abstracted, pared-down poodles in nature. Breaking the dog's bodies up into bold, vibrant shapes—both organic and geometric—he surrounds the poodles with trees, suns, and moons at Hanley and by birds, foliage, water, and celestial forms at Venus. Dynamically rendered in paint and pastel pencils, the playful paintings ironically depict poodles, but the impact made in their imaginative portrayal far outweighs what any customary cute dog art could possibly do.
Through November 11 and 23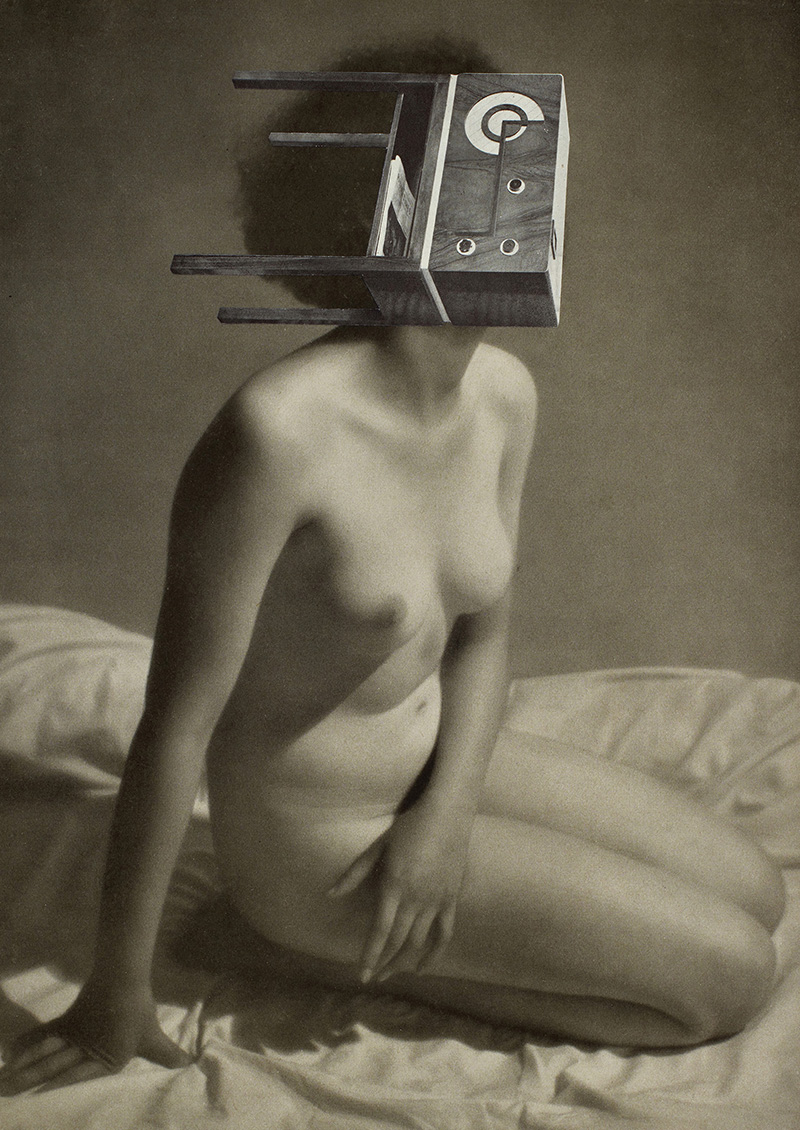 6. Linder at Blum & Poe, Los Angeles
A British artist best known for her photomontages, performances, and radical feminism, Linder studied graphic design at Manchester Polytechnic in the 1970s and got her first break when she designed the cover art for the Buzzcocks first single, Orgasm Addict. A photo montage depicting a muscular female nude with an iron for a head, the punk piece put her in the history books, but it would take some years before she established an art world presence. She formed a band, Ludus in '78 and was later a muse to Morrissey, who had acknowledged her band's influence on The Smiths.
Exhibiting her art since the early 2000s, Linder had a solo show at MoMA PS1 in '07 and a retrospective exhibition at Kettle Yard at the University of Cambridge in '20. For her second solo show at the gallery, titled "Sex-Pol," Linder goes back to her roots with a series of photomontages of naked women overlaid with domestic objects in her Art and Industry series. Employing a punk cut-and-paste aesthetic, the maverick artist photobombs the found black-and-white images with such stylish accessories as a pair of scissors, a tea set and a console radio. Presented alongside two other bodies of work, including photomontages related to works she made for David O. Russell's film, Amsterdam, her art takes us back in time to examine some of the same issues we face today.
Through December 17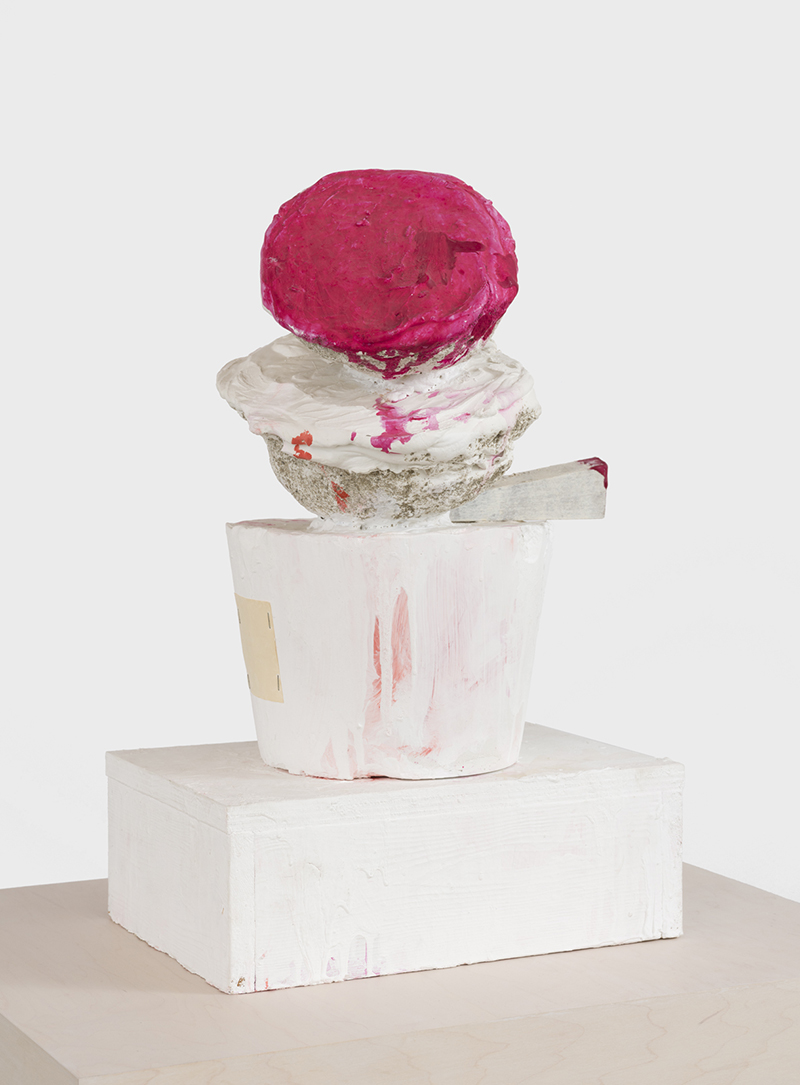 7. Cy Twombly at Gagosian, Los Angeles
One of the most coveted American artists of the post-war period, Cy Twombly—along with his friends Robert Rauschenberg and Jasper Johns—helped lead contemporary art out of Abstract Expressionism with his poetic scribblings and consciously crude sculptural assemblages. Employing a cerebral form of expressive mark-making in his large-scale canvases and simple stacking of found materials in his white-washed sculptures, the Virginia-born, Italy-based artist was awarded the Golden Lion at the Venice Biennale in 2001, long after his influence had impacted a younger generation of artists, including Jean-Michel Basquiat, Anselm Kiefer, and Julian Schnabel.
Presenting paintings, sculptures and works on paper produced by the artist in the final decade of his life, the eye-catching Gagosian show, which was organized in association with the Cy Twombly Foundation, features a group of paintings with broad looping brushwork on monochromatic grounds, a set of six panels displaying bright white paint dramatically running down fields of dark green (presented only once before as part of the Metropolitan Museum of Art's "Unfinished: Thoughts Made" exhibition in 2016) and a selection of signature sculptures and works on paper. It's a rare opportunity to get a sampling of the artist's late work at the gallery that continuously championed him while he was making it.
Through December 17
8. Julie Buffalohead at Jessica Silverman, San Francisco
A member of the Ponca Tribe of Oklahoma, artist Julie Buffalohead creates visual accounts conveyed by animal characters who have personal identities and the power to make decisions. Granting human characteristics to a cast of animals—including a coyote, rabbit, and muskrat—she connects the mythical with the everyday and the imaginary with the real. Interested in describing the Native American cultural experience through personal metaphor and narrative, the Minnesota-based artist draws from the substance of traditional stories while contextualizing motifs of cultural identity.
In the "Noble Coyotes" exhibition, her first solo show with the gallery, Buffalohead presents a dreamlike series of oil paintings on canvas and ink drawings on handmade watercolor paper that explore memory, childhood and mothering. Her paintings of realistically rendered characters on abstract, monochromatic grounds address issues of inclusiveness, stereotypical cliches of nativeness and a harmonious relationship with nature, while her pen and ink-wash drawings of animals in domestic settings consider notions of nostalgia and childhood within contemporary culture. Even though her animals are only stand-ins for humans, she also sees them as creatures from whom humans can learn.
Through January 7
Next Post