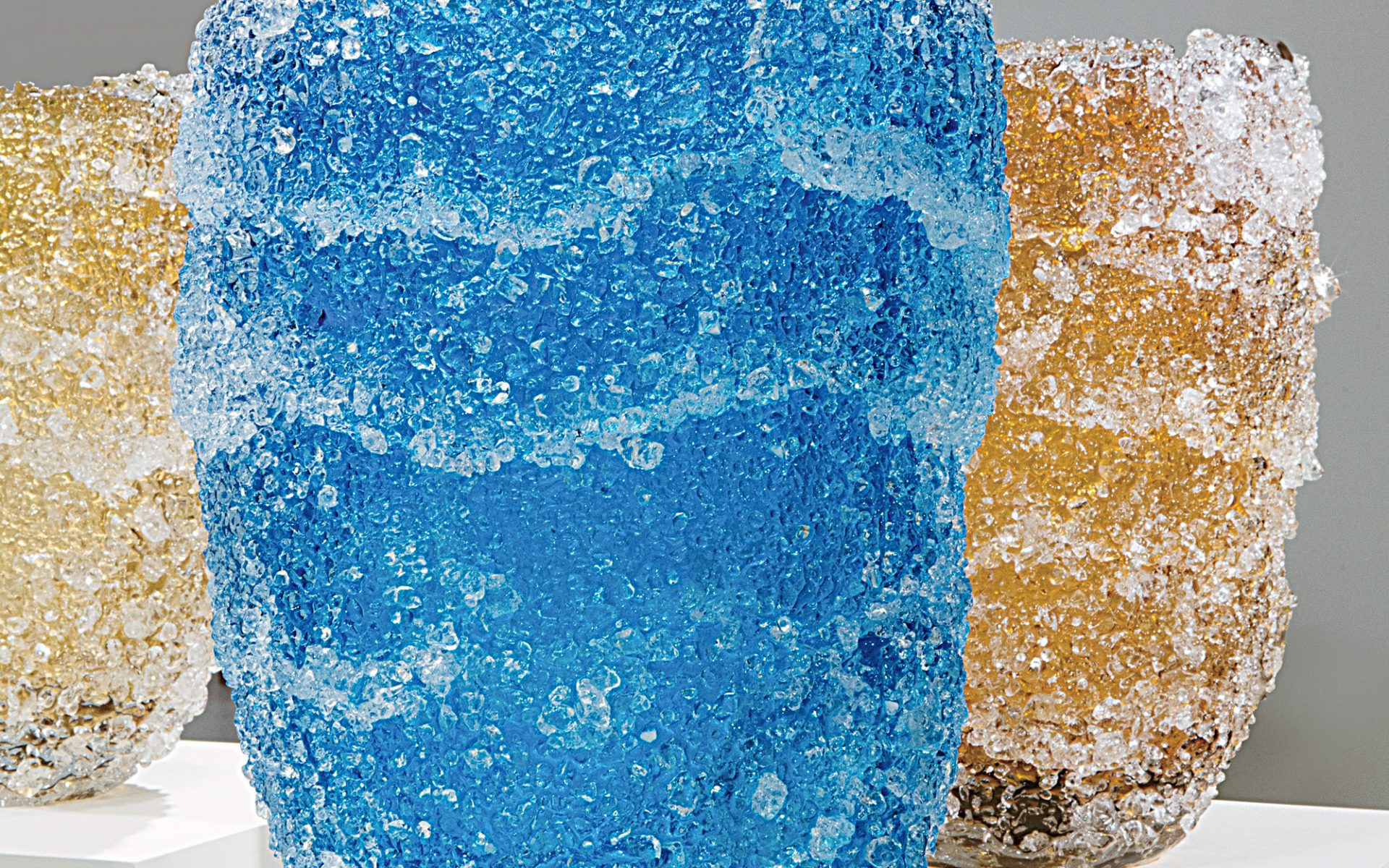 The Story Behind These Limited-Edition Murano Vases for Ralph Pucci
The beautiful vessels were created by Italian-born, Los Angeles-based designer Fabio Micucci
With one handblown Murano glass candleholder, Fabio Micucci saw the light. Having emigrated to California from his native Italy 16 years ago, Micucci started importing other artists' work. To his delight, Neiman Marcus purchased 350 candleholders. Micucci expanded beyond glassware and opened a popular showroom in the Pacific Design Center in 2002. His dealings with craftsmen at the Murano glass factories north of Venice awakened a desire to create his own signature designs. Now, a few years later, he has done just that with impressive success.
At his gallery in the Pacific Design Center, Ralph Pucci International, one of the country's top dealers in contemporary furniture and accessories, was fortuitously his neighbor. He and the company's owner, Ralph Pucci, became friends over the years.
"Fabio always bursts with energy and has such a strong love of life," said Pucci. "He is a giant-size personality." Pucci feared their friendship might be jeopardized when Micucci called him and said he had a design created for Pucci to market. "It could have been very awkward to say 'no,'" recalled Pucci, who routinely turns away hundreds of designers. But when he finally saw the work, he was pleasantly surprised. "I was happy to give him a big hug and tell him I loved it," he said. "I was blown away."
The collection, Granzioli X, is named for the granzioli technique in which glass fragments, the size of coarse salt granules, are embedded onto a piece's surface, to create special color effects and variegated textures evocative of crushed ice. Micucci worked closely with master Venetian glassblower, Andrea Zilio, to bring his designs to life. The vessels are produced in 14 rich colors, including light amethyst, dark gray, silver, emerald green, antico, and aquamarine. They are available in a limited edition of 99 pieces, and sell for $5,000  each.
Micucci is grateful for American possibility and optimism. "Being here gave me the strength to be an entrepreneur." 
Next Post