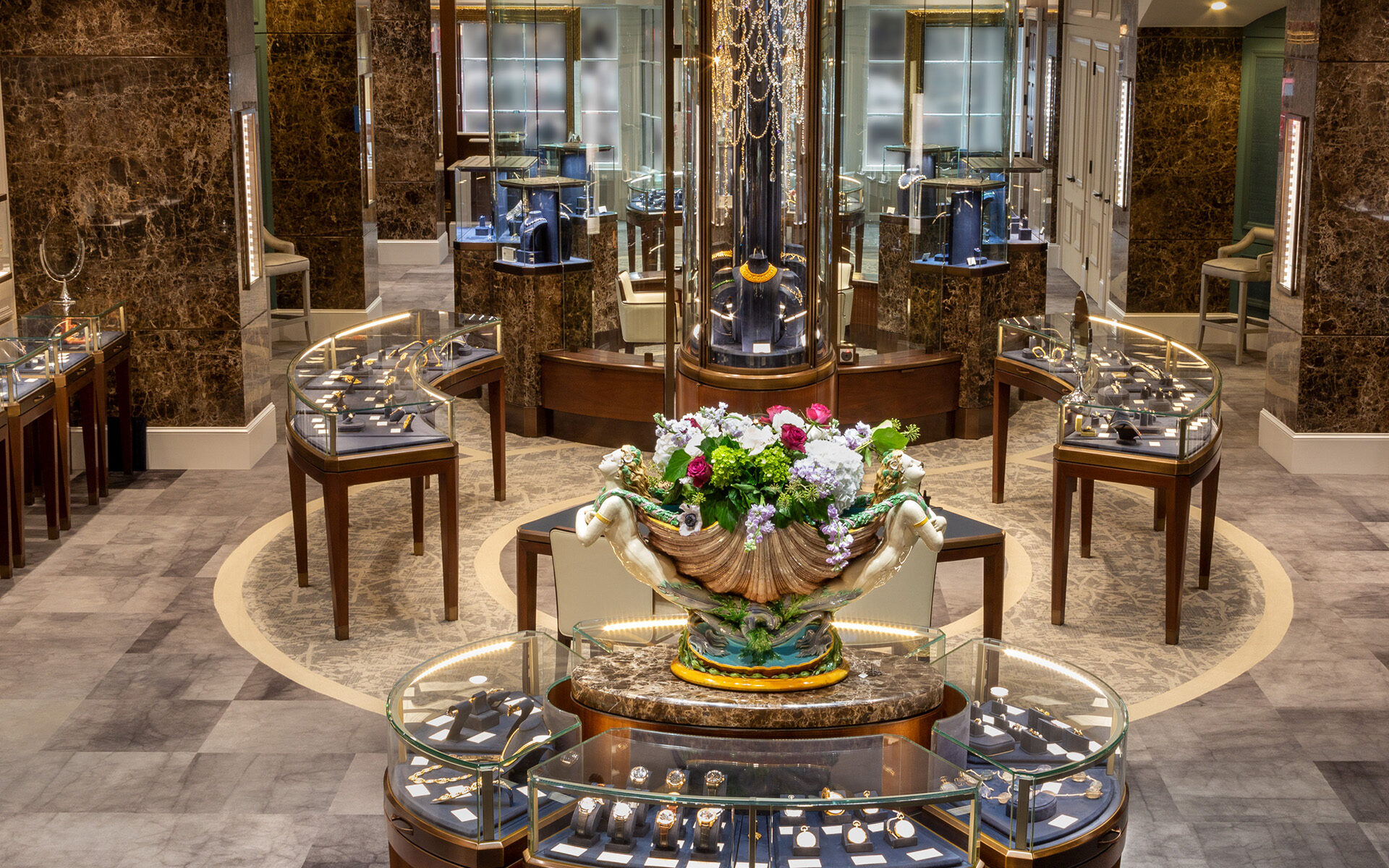 A Collector's Treasure Trove: M.S. Rau
Founded in 1912, the family-owned gallery sells works by Claude Monet, John Singer Sargent, Louis Comfort Tiffany, and René Lalique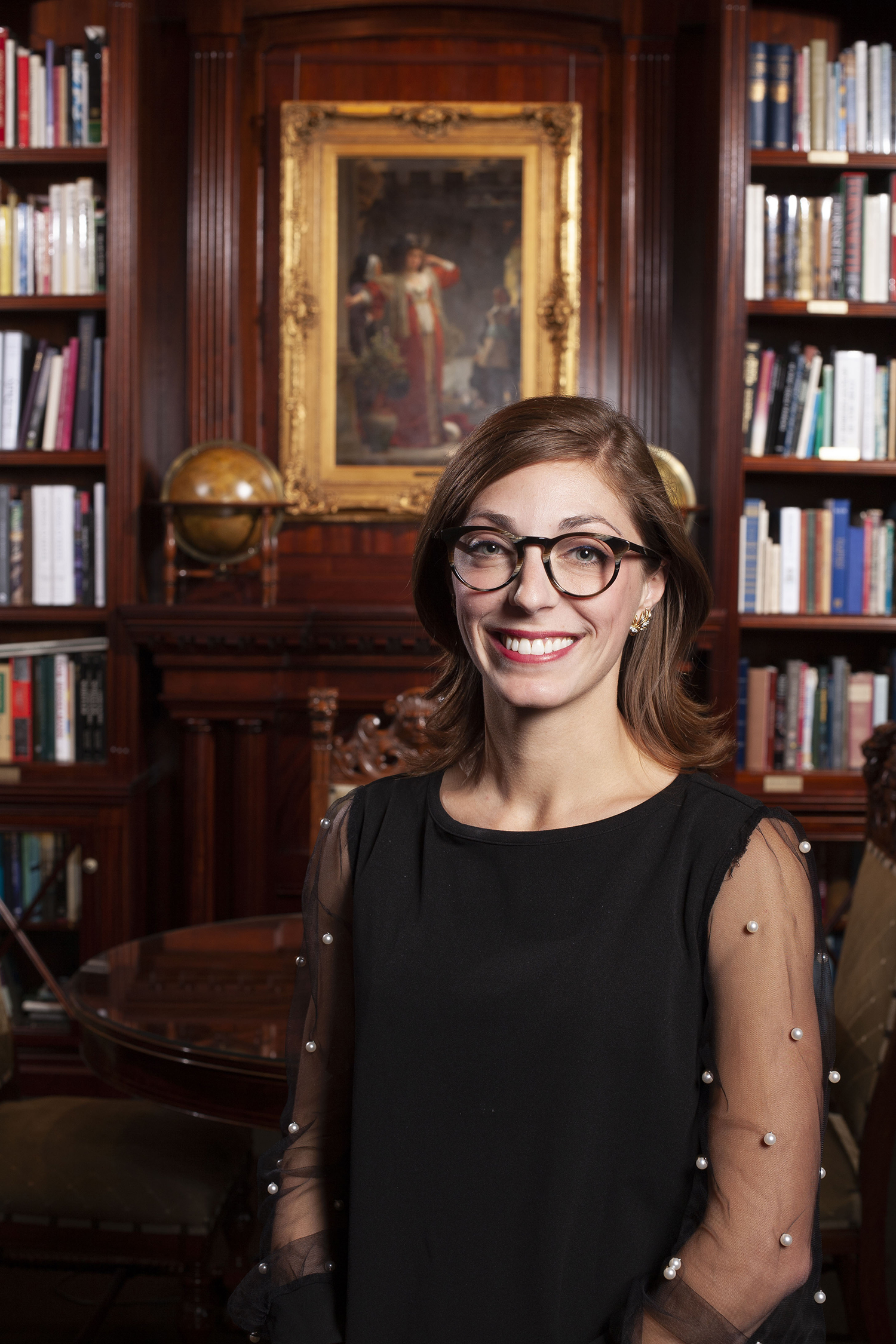 Founded in 1912, New Orleans gallery M.S. Rau has become one of the country's leading resources for antiques, fine art, and jewelry, selling unique works by major artists including Claude Monet, John Singer Sargent, Rembrandt van Rijn, Tiffany & Co., Paul Revere, Thomas Chippendale, Louis Comfort Tiffany, and René Lalique. "Our size, longevity, and dedication to the highest quality are what set us apart," says Rebecca Rau, who runs the fourth-generation family business with her father, Bill. "We search for the very best objects, things that cannot be found anyplace else, and are able to find amazing treasures thanks to the network and prestige we've built up over 110 years of business."
Recently enlarged to 40,000 square feet, the French Quarter gallery features a thoughtful curation of pieces from a diverse array of artists and stages regular exhibitions of creatives who have defined the fine and decorative arts over the centuries. The gallery will also be participating in the upcoming 2022 Palm Beach Show, from February 17–22, 2022, with an array of masterpieces by Renoir, Monet, Rockwell, Picasso, Tiffany & Co., Cartier, and Van Cleef & Arpels on view in their booth.
Below, Galerie talks to Rebecca Rau about what it takes to run the family business.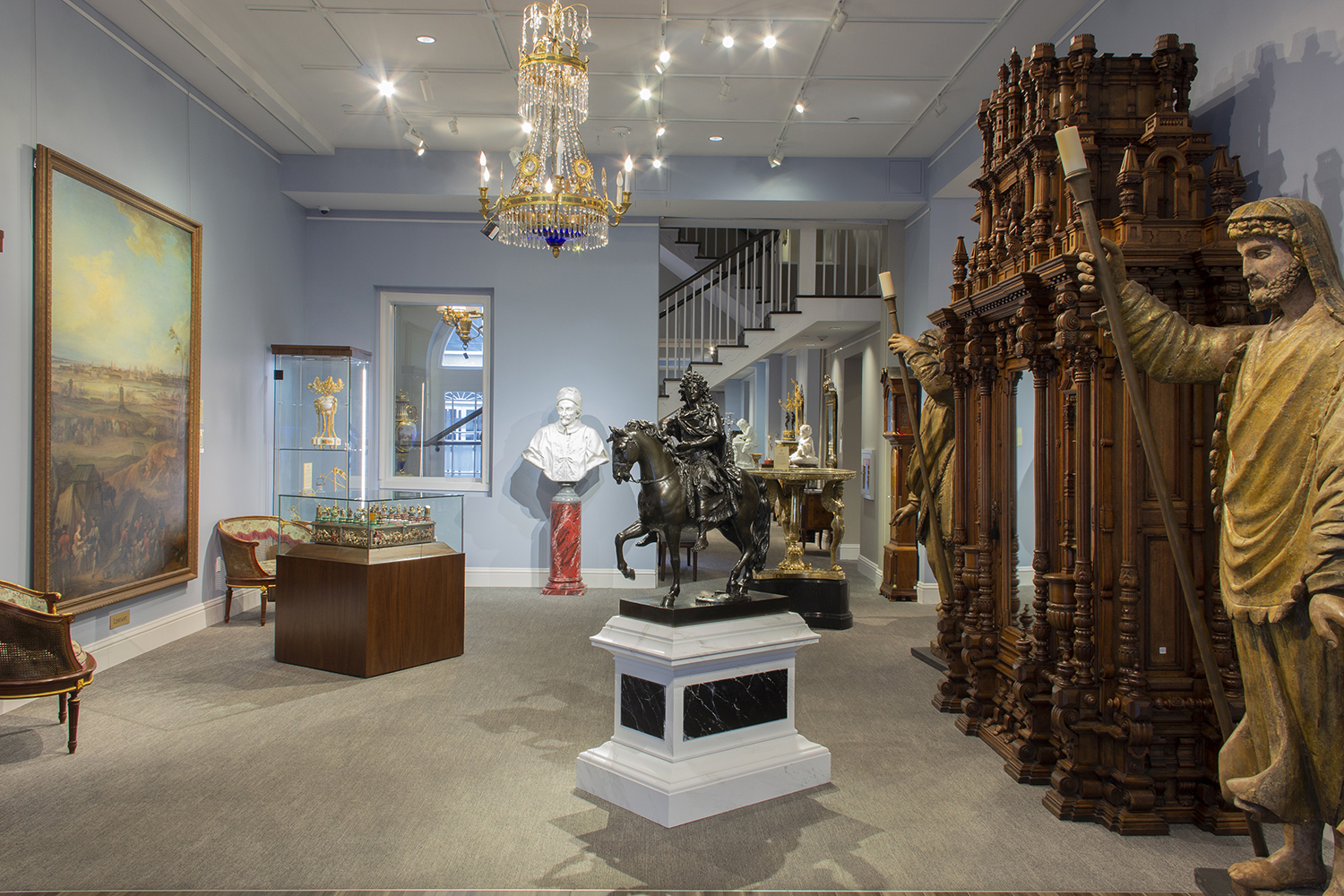 Galerie: How does M.S. Rau go about sourcing its treasures?
Rebecca Rau: We look for new inventory every single day—and it is the consistency with which we pursue great objects that we are able to successfully source them. We travel widely, visiting private collections, art and antique fairs, and more around the country and globe. We especially look forward to our European buying trips and recently visited France, Italy, and the UK, where we sourced some major artworks including a beautiful Jean-Léon Gérôme, a rare sculpture by John Singer Sargent, arguably the most important silver centerpiece of all time, and much more.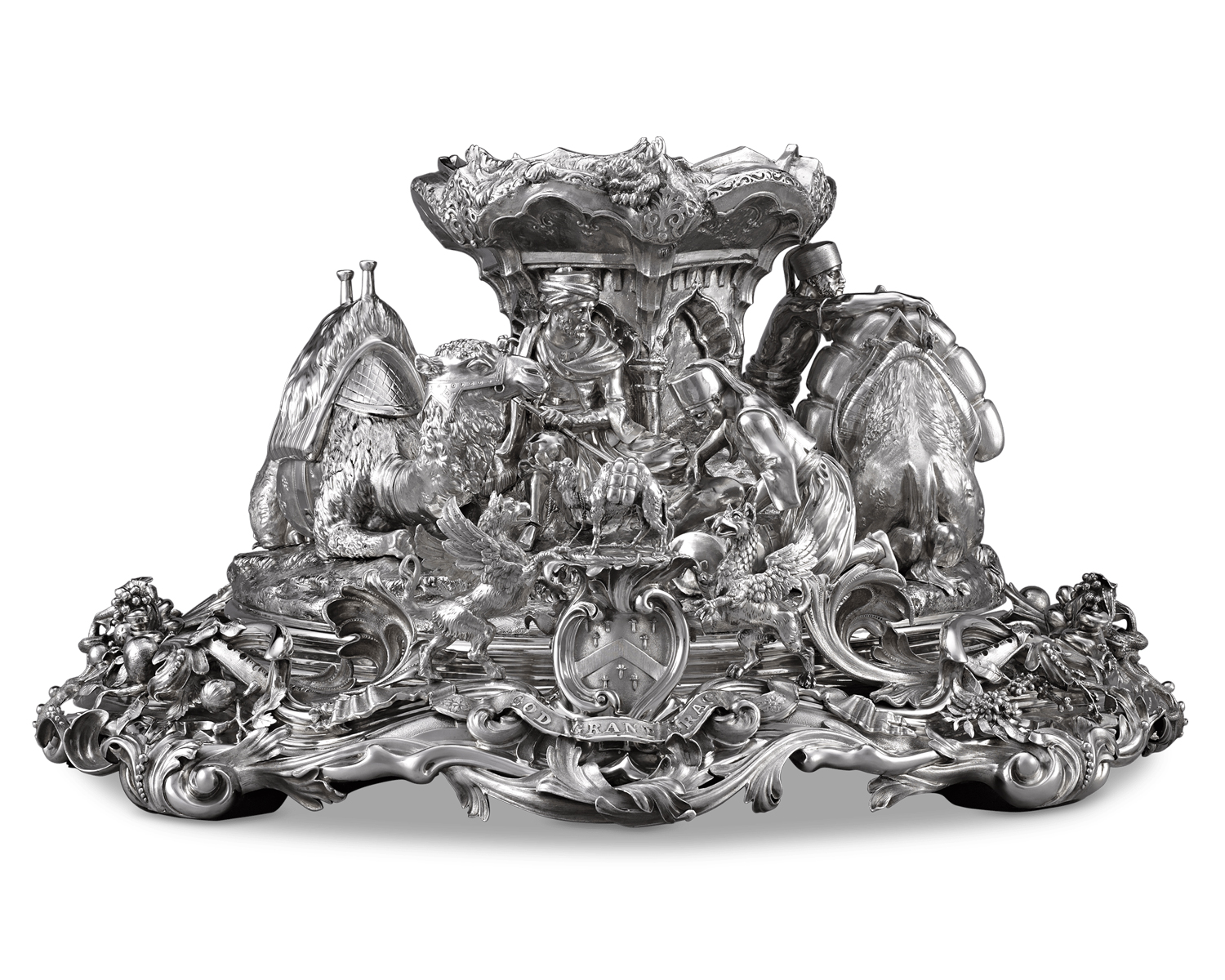 The Worshipful Company of Grocers Centerpiece
Galerie: Can you recall some of your favorite memories of the family business?
Rebecca Rau: Occasionally we encounter certain artworks that transcend the everyday and take on a mythical or spiritual quality for me. That's what makes my job special. An example that comes to mind is the monumental Cleopatra by Swedish academic painter Julius Kronberg. Measuring over 13 feet high and coming from a Swedish castle, the beautiful, dramatic painting depicts the moment just before Cleopatra's death. It's completely awe-inspiring to stand before and now resides in the collection of the Minneapolis Institute of Art.
Galerie: What recent updates have you made to the storefront?
Rebecca Rau: In 2019, we underwent a massive renovation of our original gallery, doubling the size of our showroom. We have world-class dedicated fine art galleries and rooms devoted to antiques and collectibles. Additionally, we unveiled a brand-new jewelry gallery in the fall of 2021. This is not your grandmother's antique shop!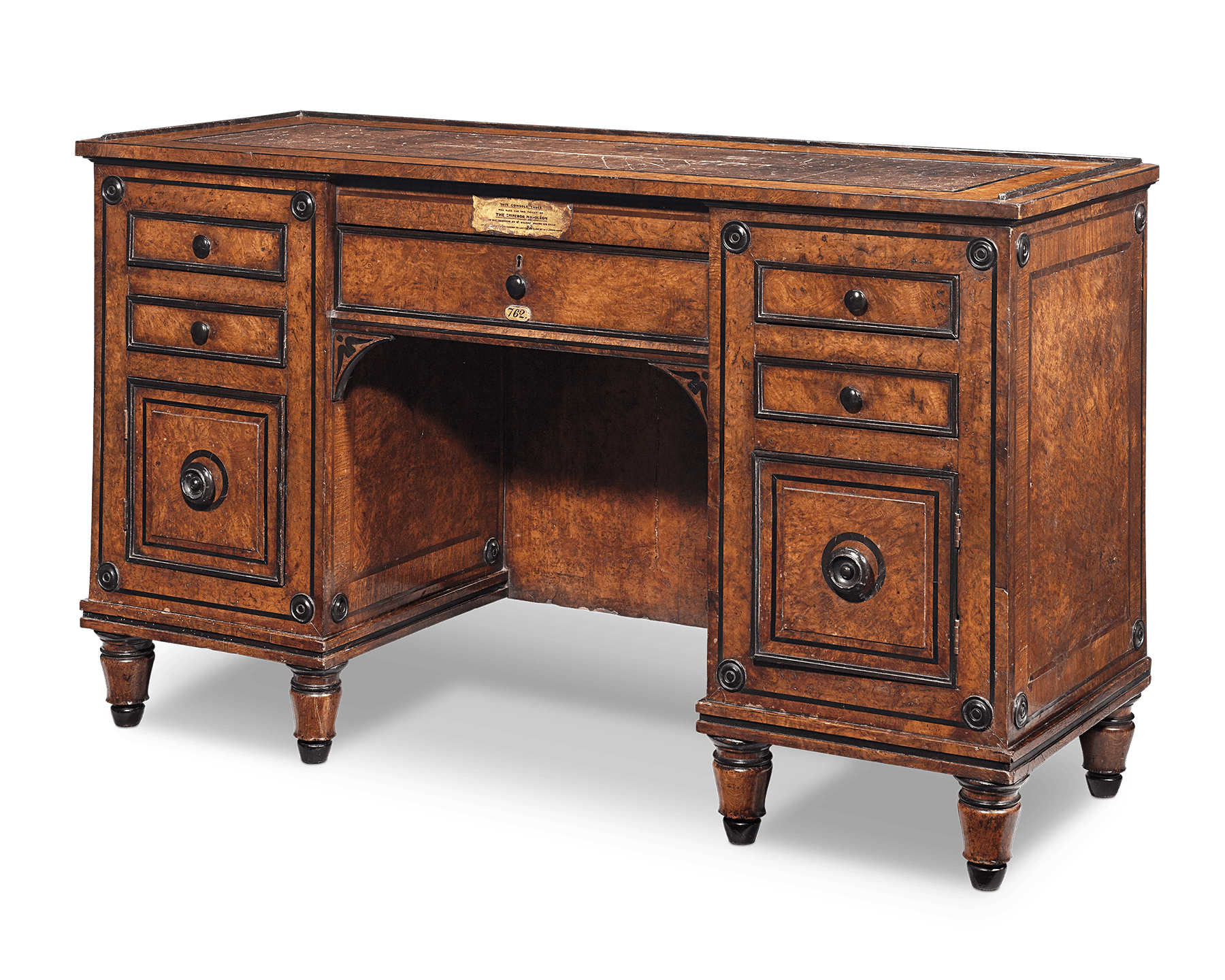 Galerie: Do you have any favorite or memorable acquisitions?
Rebecca Rau: Winston Churchill was an avid painter, but he completed only one painting during WWII. He painted it in a tower in Marrakech where he and F.D.R. stayed up drinking and talking after the Casablanca Conference. He then sent it to F.D.R. as a birthday gift, making it a painting by one of the most notable figures of the 20th century owned by another. It is a beautiful work that recently made a lot of press, but we were proud to rediscover it years back and to have owned it for a brief period.
Another fascinating historical object from our collection was Abraham Lincoln's opera glasses that he used while watching Our American Cousin on the night of his assassination. They were almost certainly the last personal object that the President ever touched.
We currently have a Regency desk in the gallery that was built for Napoléon for his use in exile in St. Helena. The emperor would have written his memoirs and last will and testament sitting at this very piece of furniture!
Galerie: Are there any key initiatives you want to highlight?
Rebecca Rau: We will be at The Palm Beach Show from February 17–22 with many of our treasures. For free tickets, click here. We are also planning an exhibition opening this spring (March 25–May 28) entitled "Au Naturel: The Art of the Female Form," which examines the pivotal role of the nude across the history of art. The exhibit will explore the subject through over 400 years of fine art, contemplating the styles, artists and themes that have defined and redefined the nude over the centuries, including works by masters such as Jan Brueghel the Younger, Pierre-Auguste Renoir, Henri Lebasque and René Magritte. And stay tuned for a special 110th anniversary jewelry announcement!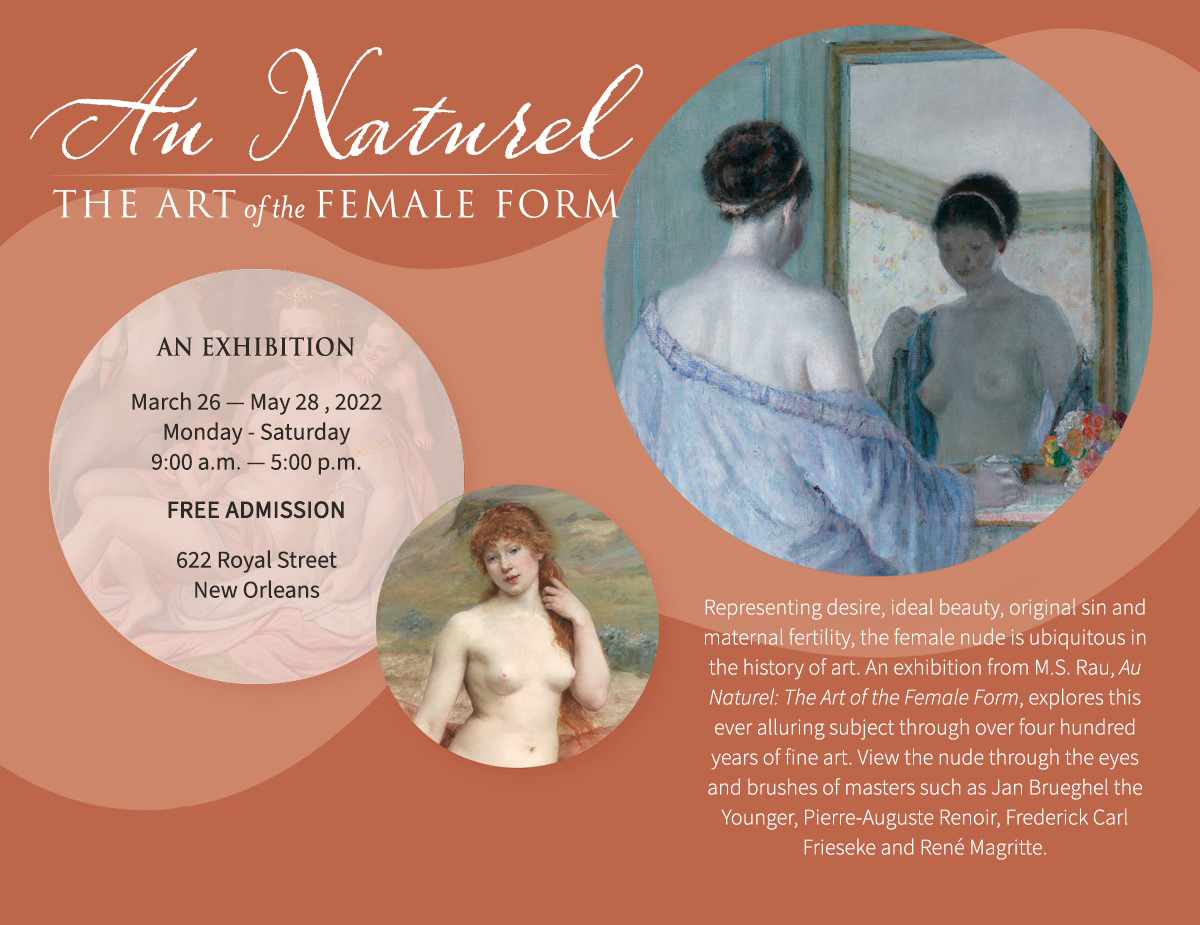 To be among the first to know about the most recent acquisitions, join the M.S. Rau email list by clicking here.
Next Post