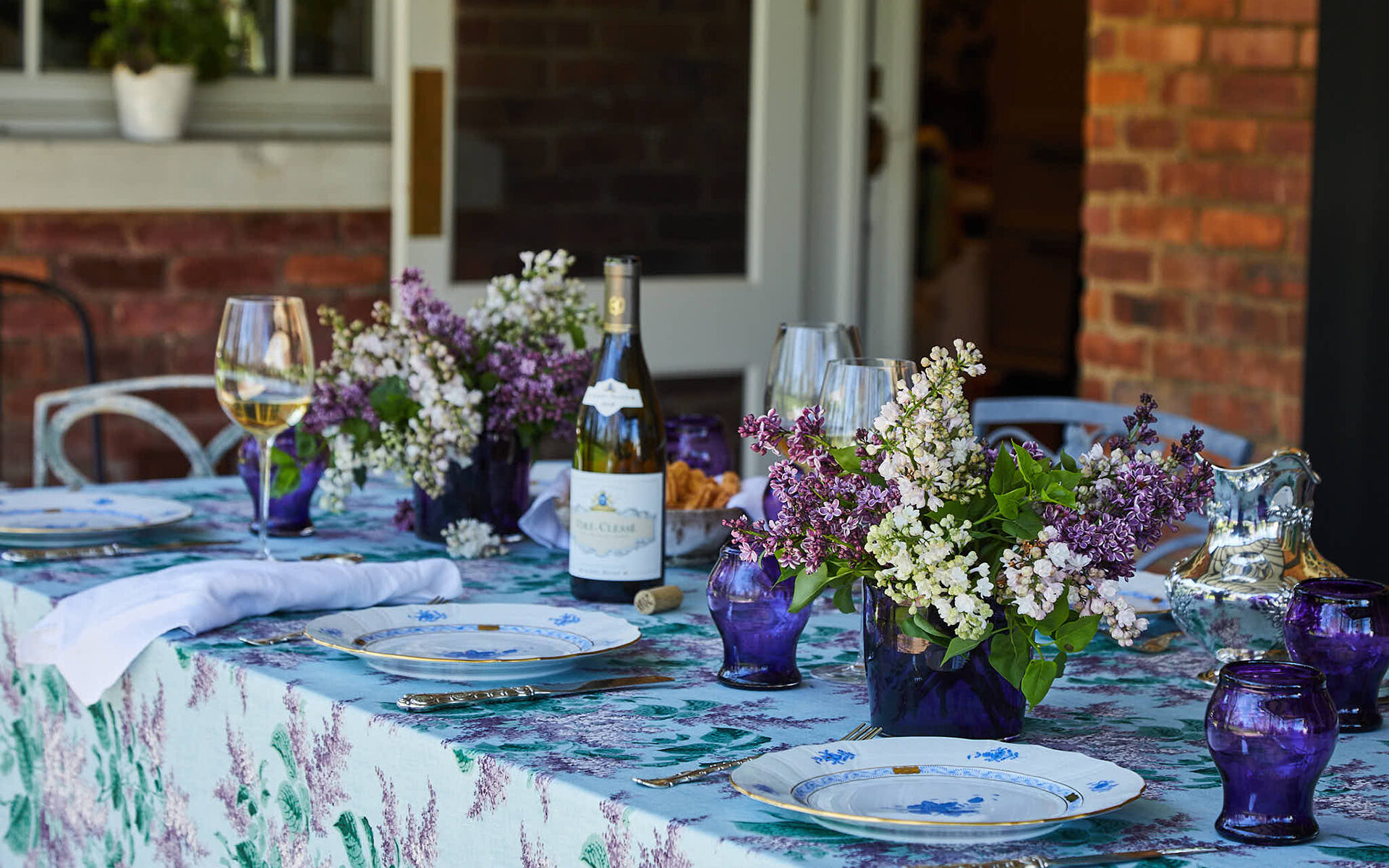 14 Pieces to Help Create the Perfect Mother's Day Luncheon at Home
Inspired tableware from L'Objet, Zoë de Givenchy, and RW Guild helps elevate a private party into a picturesque event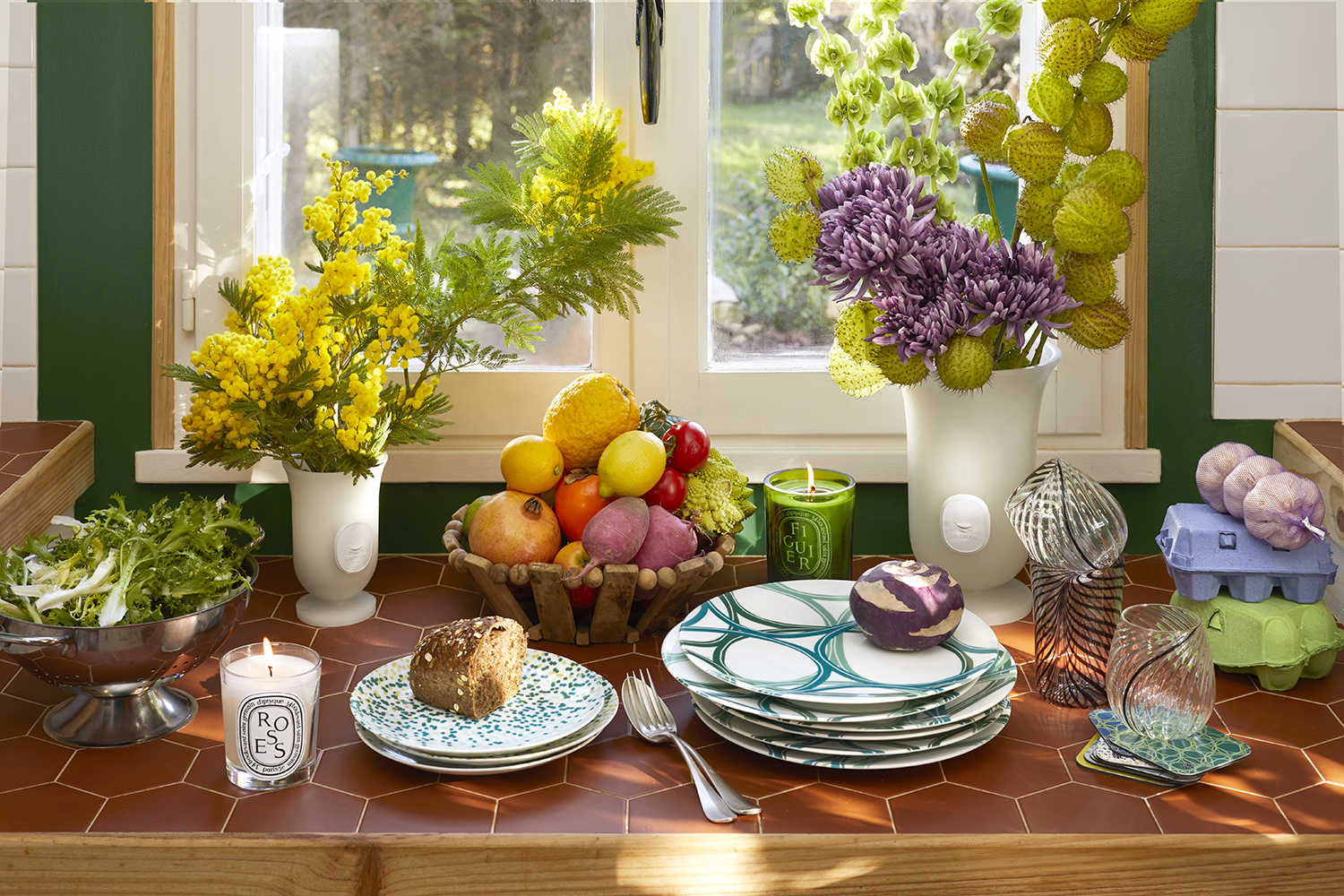 1. Diptyque's Artist's Palette Collection
Diptyque's newly launched Artist's Palette collection celebrates the creative output of talents who have influenced the maison's history. Drawing inspiration from the colors used by cofounder Christiane Montadre-Gautrot in her early fabrics and Yves Coueslant's gardens, the pieces feature energetic patterns of serene blues and greens.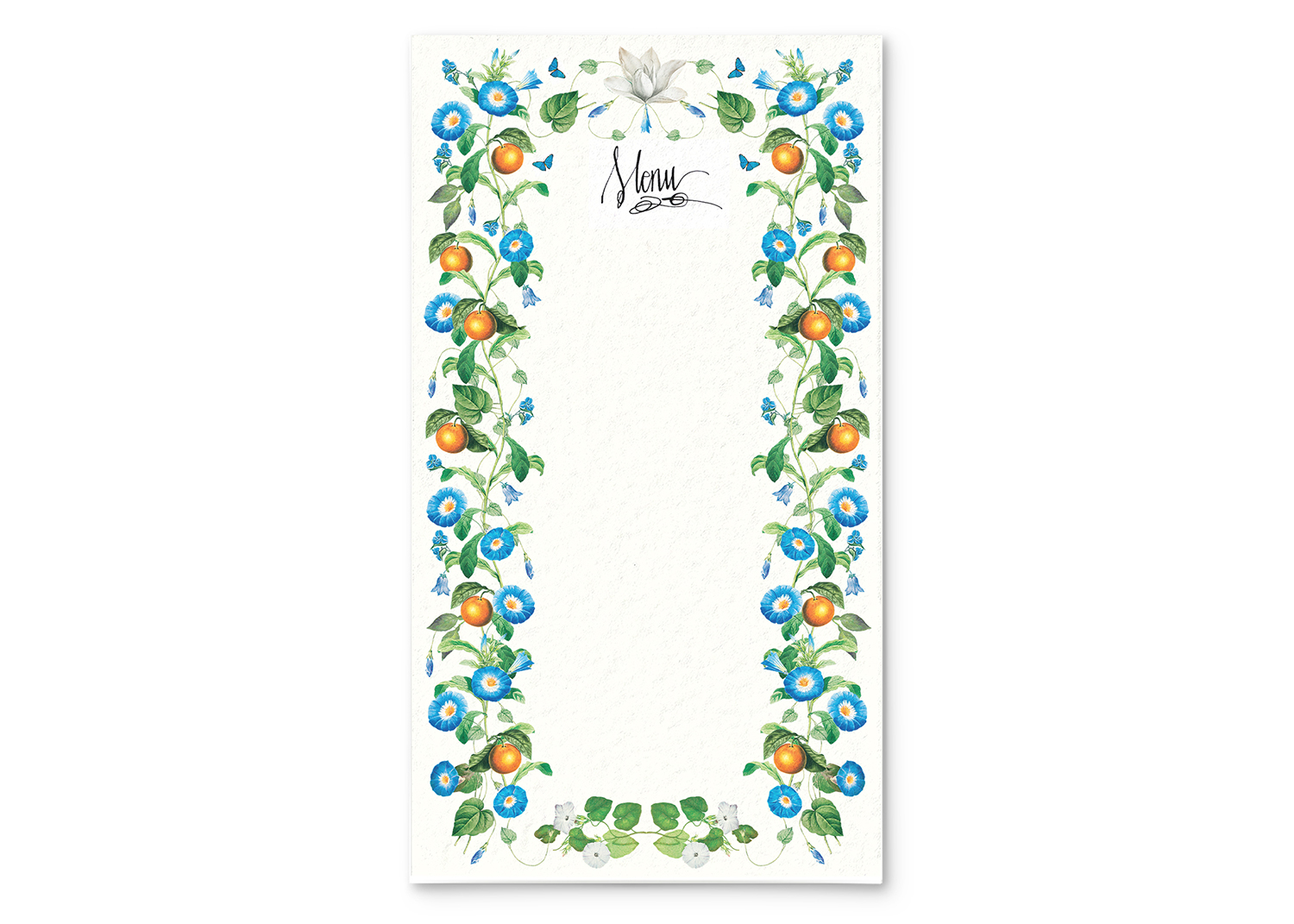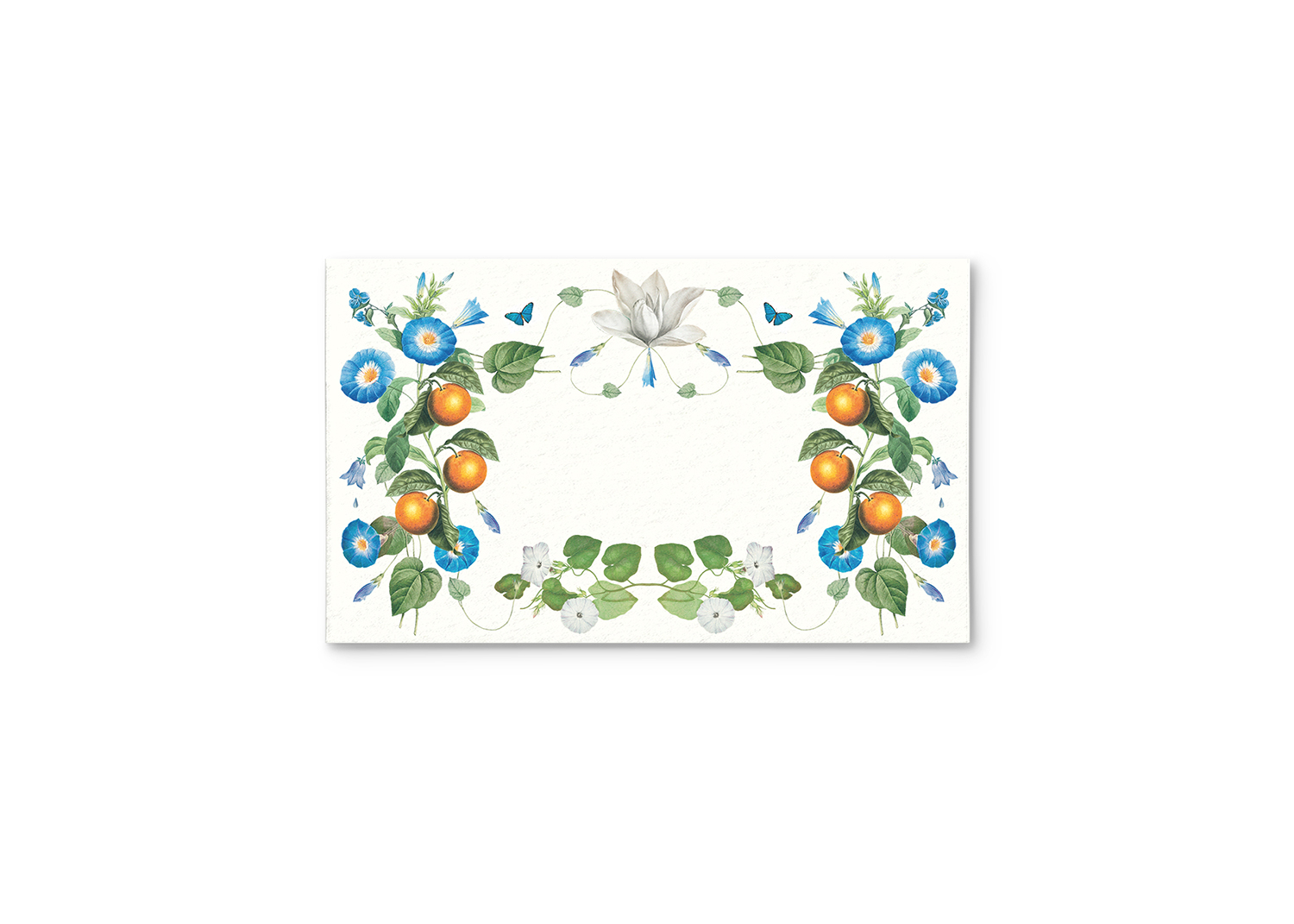 2. Casa Felix Mediterráneo Menu and Place Cards
Add a touch of formality to an at-home brunch with Casa Felix's menu and place cards, which feature a verdant border of bright blooms and plump tropical fruit.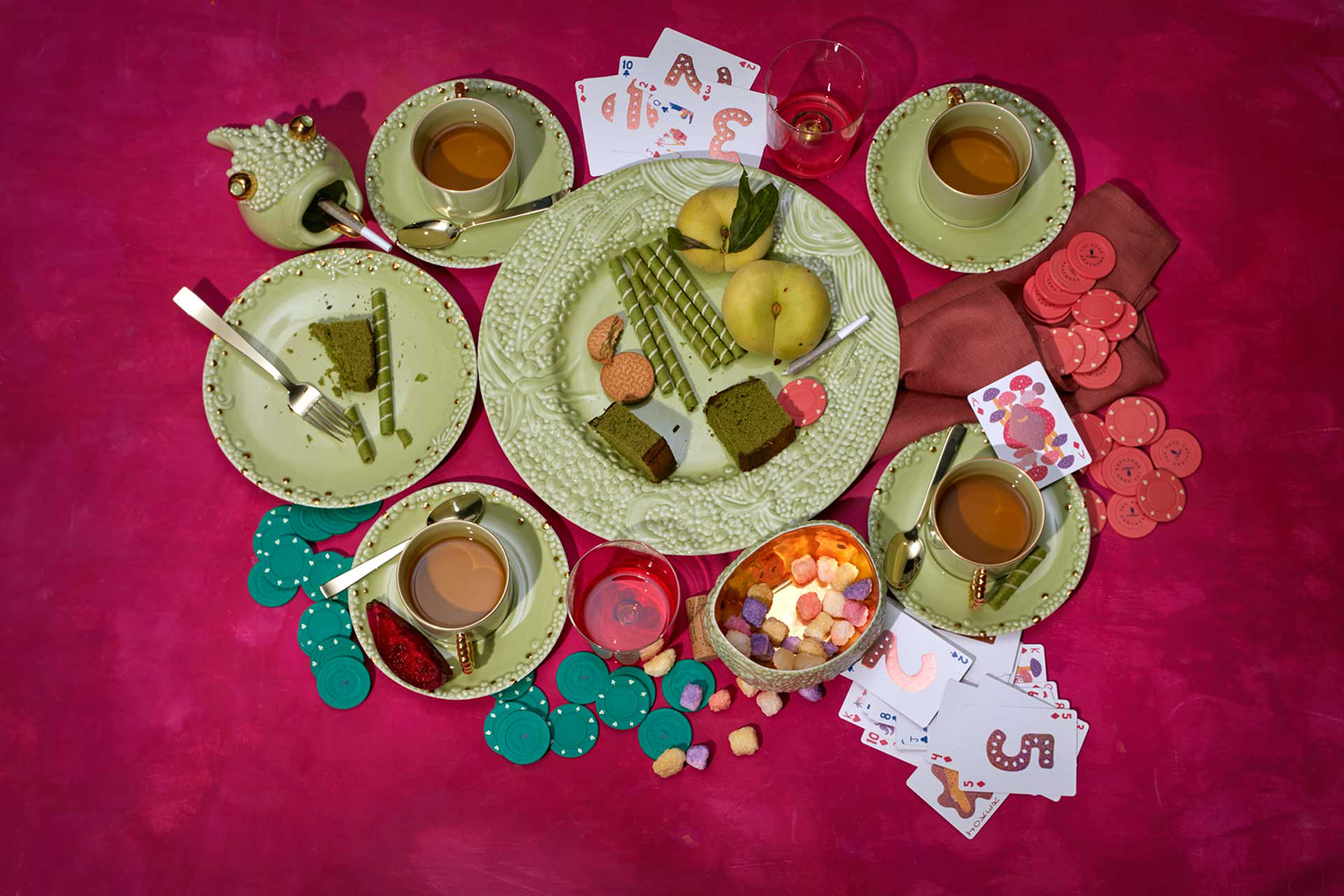 3. L'Objet Haas Brothers Mojave Tableware
During Paris Déco Off, L'Objet unveiled the next chapter in their collaboration with the Haas Brothers, debuting a new series of imaginative figures that double as serving tureens, dessert plates, cake stands, and tea pots. Also introduced was the new matcha colorway for their textural Mojave collection. The plates, chargers, bowls, cups, and saucers once again feature a pebbled design and gilded adornments, just now rendered in a more earthy hue.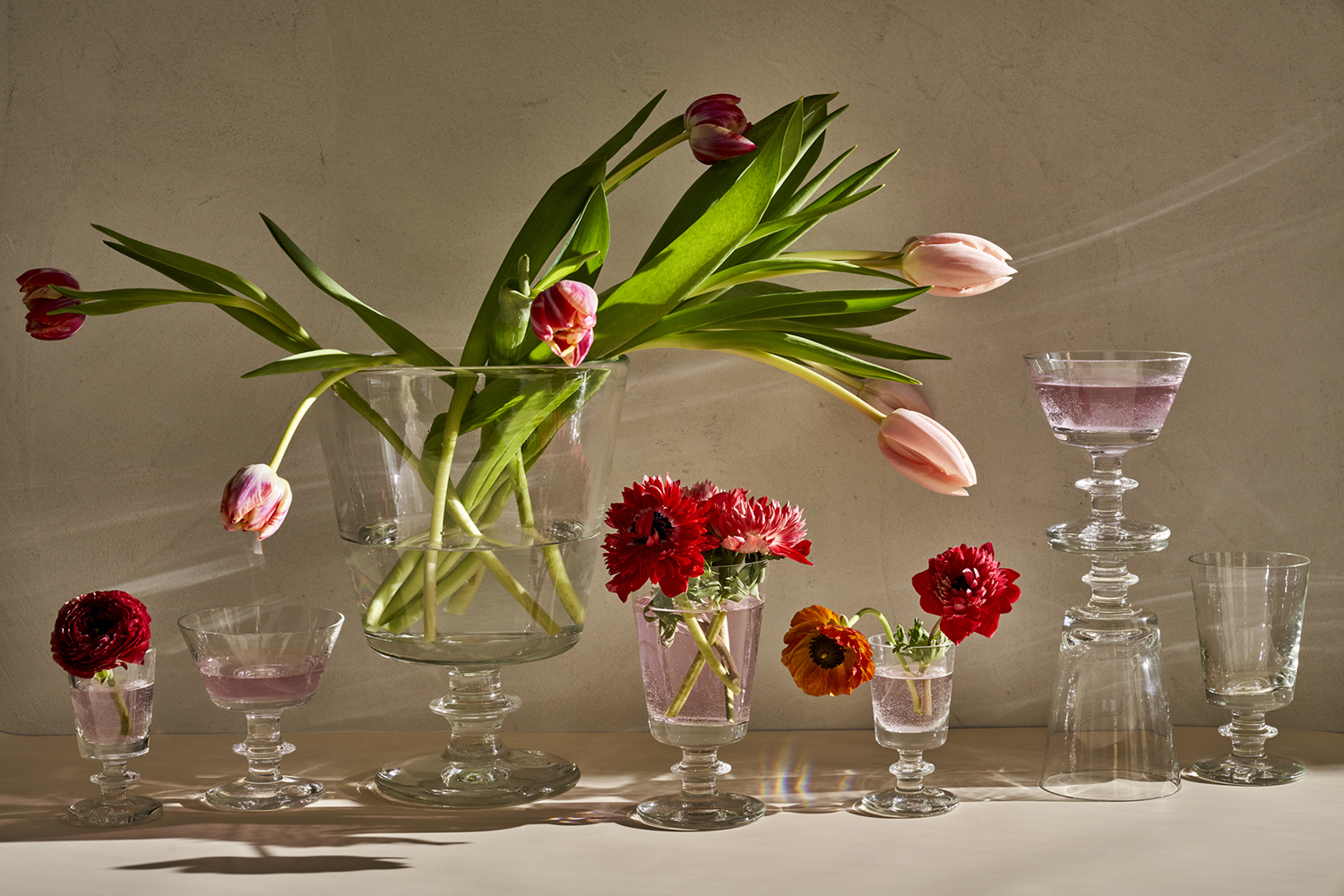 4. RW Guild Stemware
The imaginative shopping destination curated by Roman and Williams's Robin Standefer and Stephen Alesch, RW Guild features an inspired mix of artisan-made plates, cutlery, and serving pieces, sourced from around the world, alongside vintage offerings. For their first RW Guild stemware collection, the designers debuted a series with wine, water, coupe, and cordial styles, plus a wine cooler, all made from handblown glass.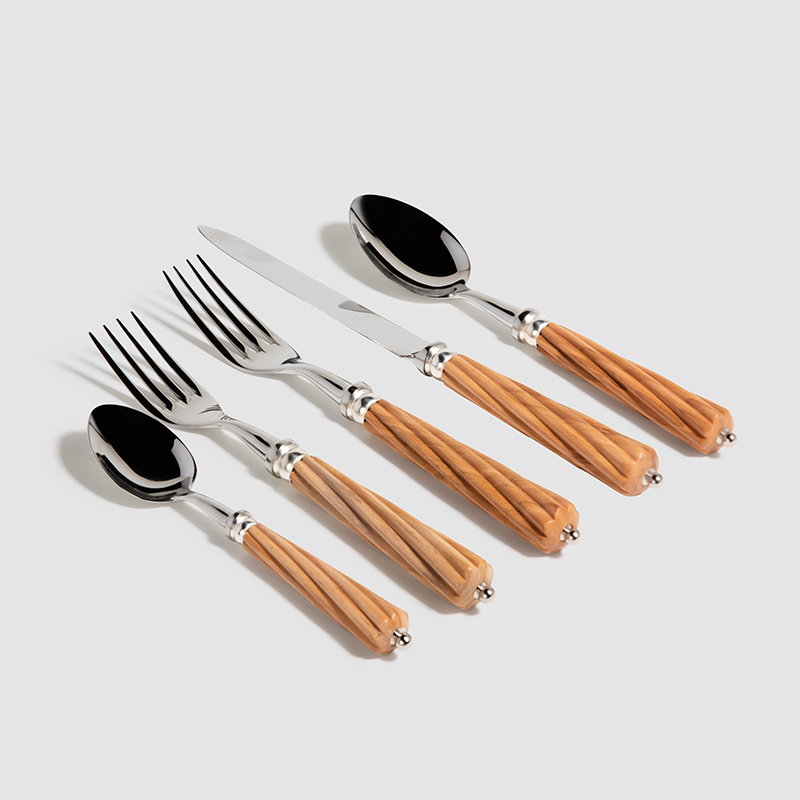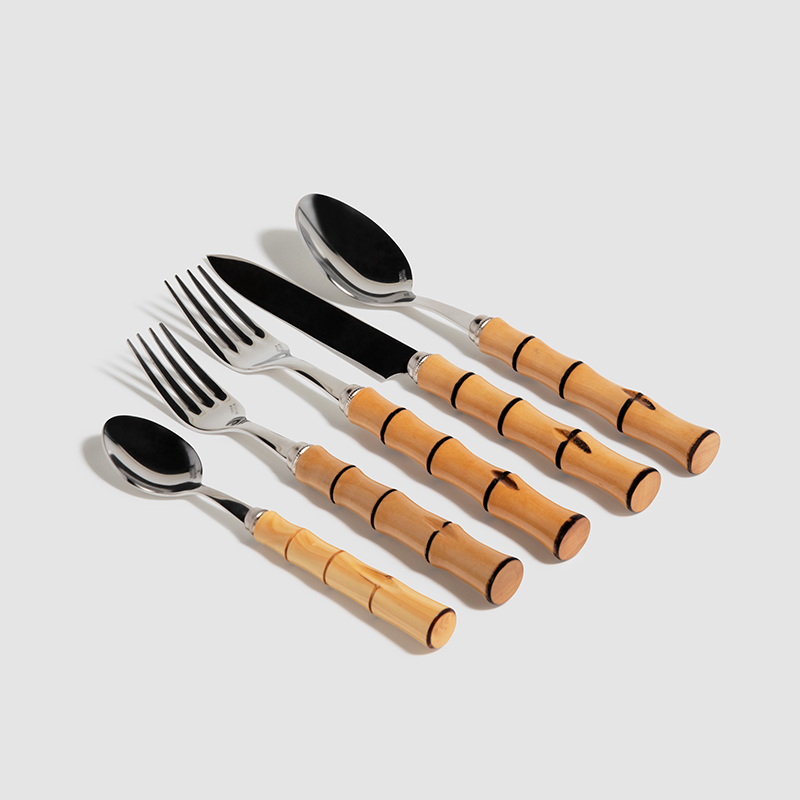 5. Z.d.G by Zoë de Givenchy Cutlery
Style-setter Zoë de Givenchy taps into her family's legacy of stylish entertaining for chic pieces for the table. Taking recognizable patterns, shapes, and colors to the next level, she elegantly reimagines popular forms like summery bamboo cutlery into approachable pieces perfect for turning any meal into a special event.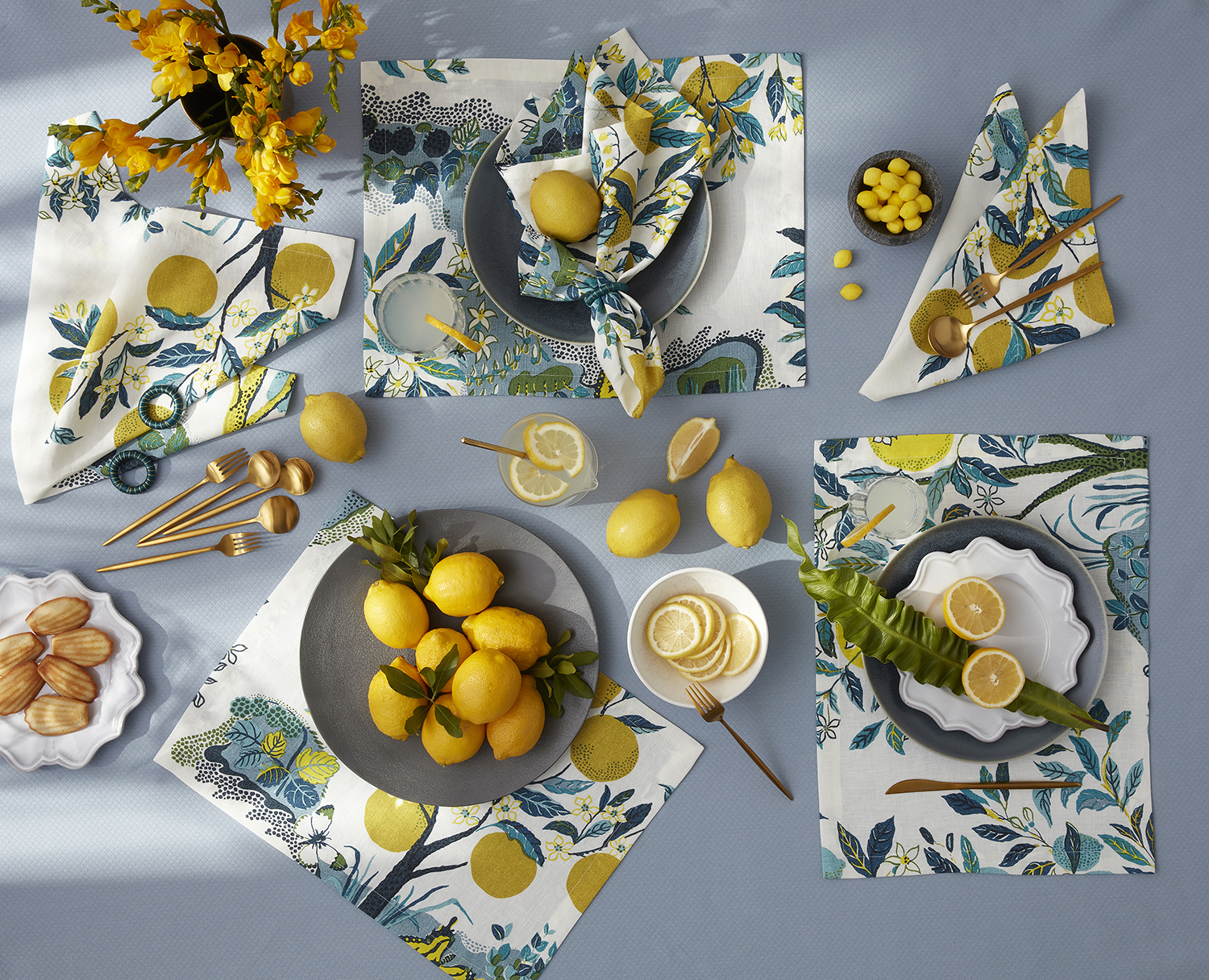 6. Matouk Citrus Garden Linens
Inspire a sense of wanderlust with these whimsical table linens by Matouk, made in collaboration with Schumacher. Featuring a 1947 pattern hand-drawn by Josef Frank, the Citrus Garden tablecloth, napkins, and placemats add an air of playfulness and whimsy to an alfresco tablescape.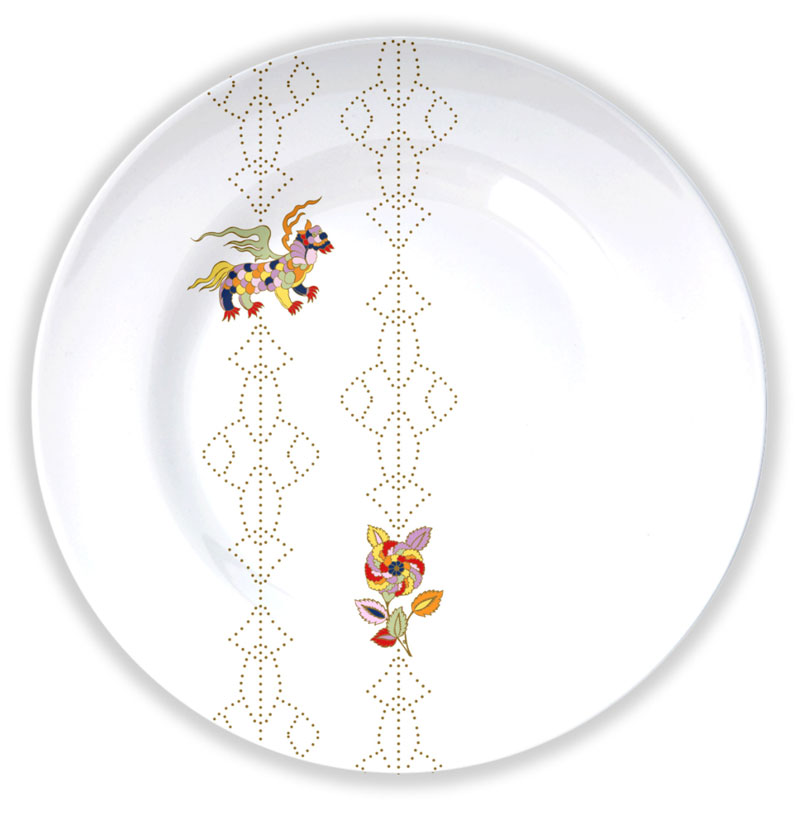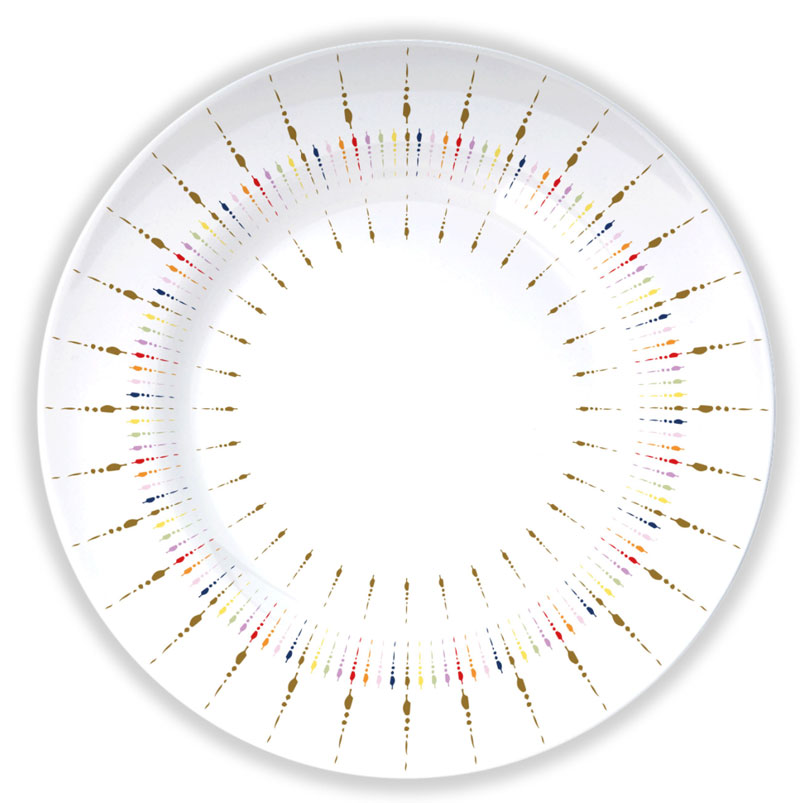 7. Nimerology Gül n' Eloïse the Dragon
Founded by Nour al Nimer, Nimerology's tableware draws inspiration from far-flung destinations for colorful collections like "I Left My Heart in Mexico" or "Isabelle's Garden Party." New this summer is an array that offers a modern interpretation of Chinese dragons and Ottoman roses (güls in Turkish), combining a contemporary twist on the two traditional emblems into a spirit pattern sure to brighten any tablescape.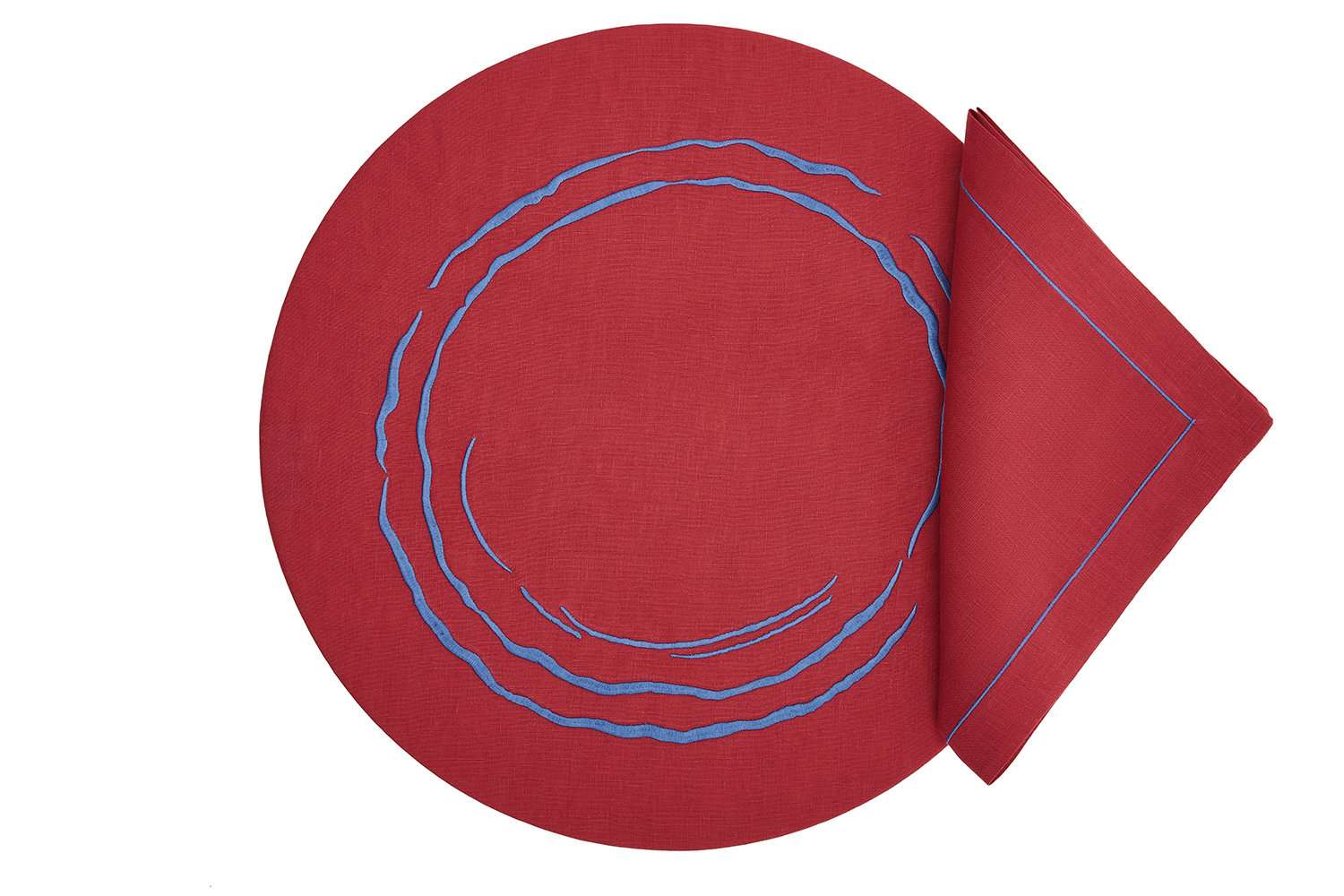 8. Verderoccia Graffiti Place Setting
Florence-based linens atelier Verderoccia combines the Pratesi family's longstanding knowledge of textiles, embroidery and craftsmanship with matriarch Gaia Leonori Pratesi's chic sense of style and passion for yoga. Sophisticated selections for the table include these Graffiti placemats made from Italian linen, stretched over a wood insert. Made to order, they come in various colors like cerise with blue embroidery, or can be customized in any shade. Matching napkins and tablecloths are also available.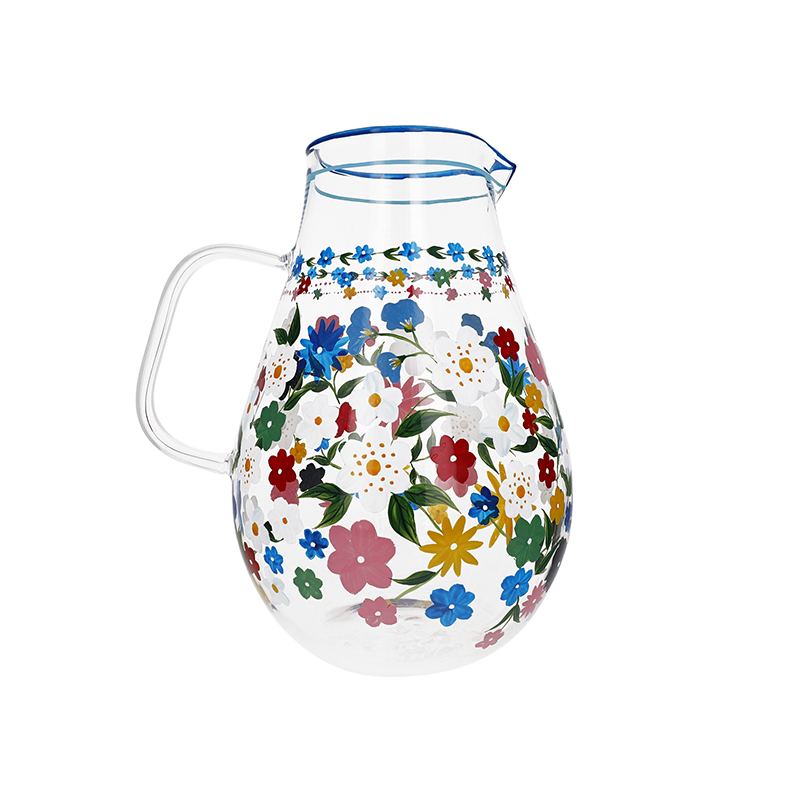 9. The Last Line Teddy Pitcher
Shelley Sanders's Los Angeles fine jewelry brand The Last Line also offers a home collection, aptly called Party. Filled with brightly colored glassware, servingware, and linens, the pieces often feature patterns of springtime flowers. The hand-painted Teddy pitcher would be a much-appreciated addition to any afternoon lunch—particularly if filled with a fruity seasonal sangria!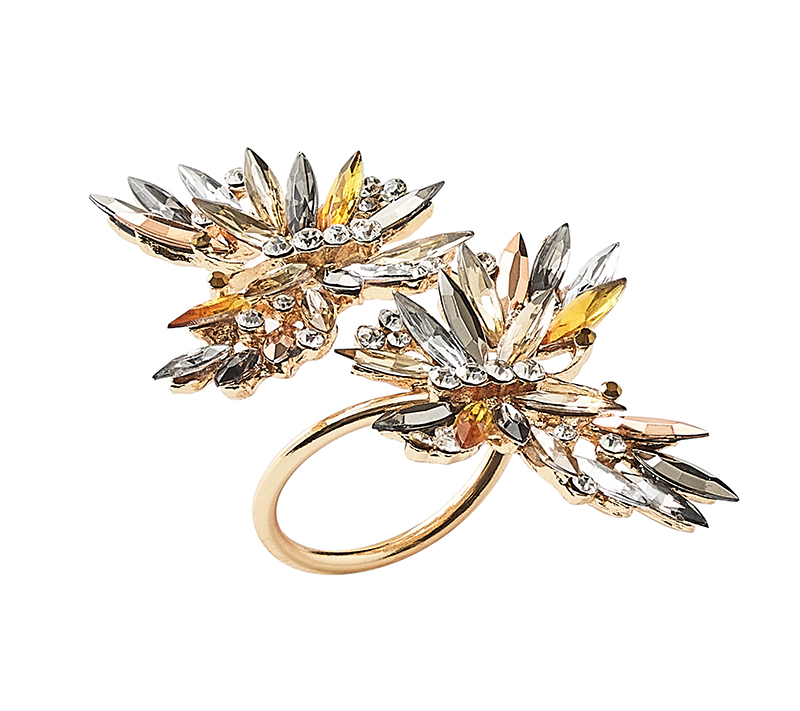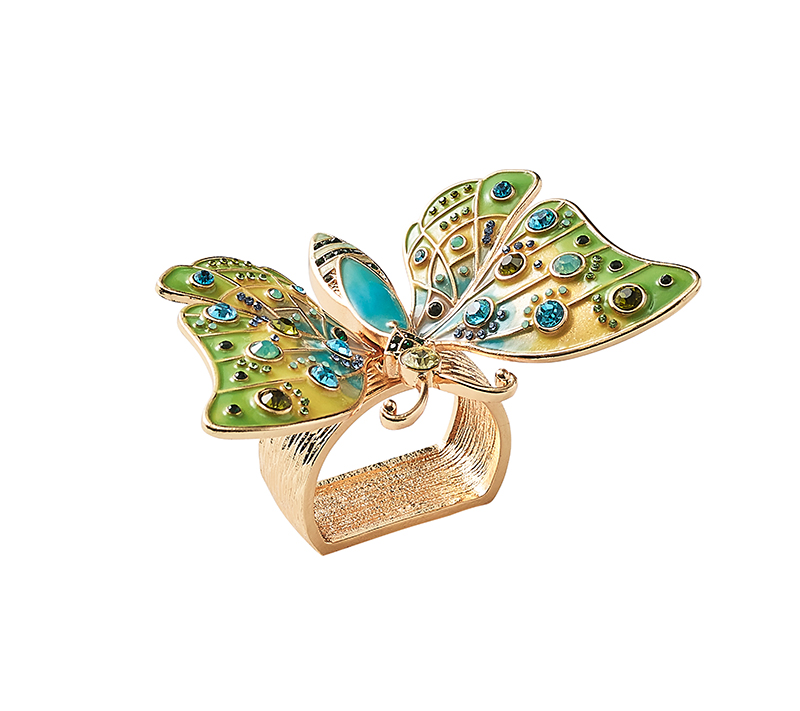 10. Kim Seybert Napkin Rings
Butterflies are a popular summer motif—Kim Seybert's extensive cache of jewelry-like napkin rings renders the colorful form in hand-painted enamel as well as in two possible color palettes of spiky glass gemstones for an edgier look.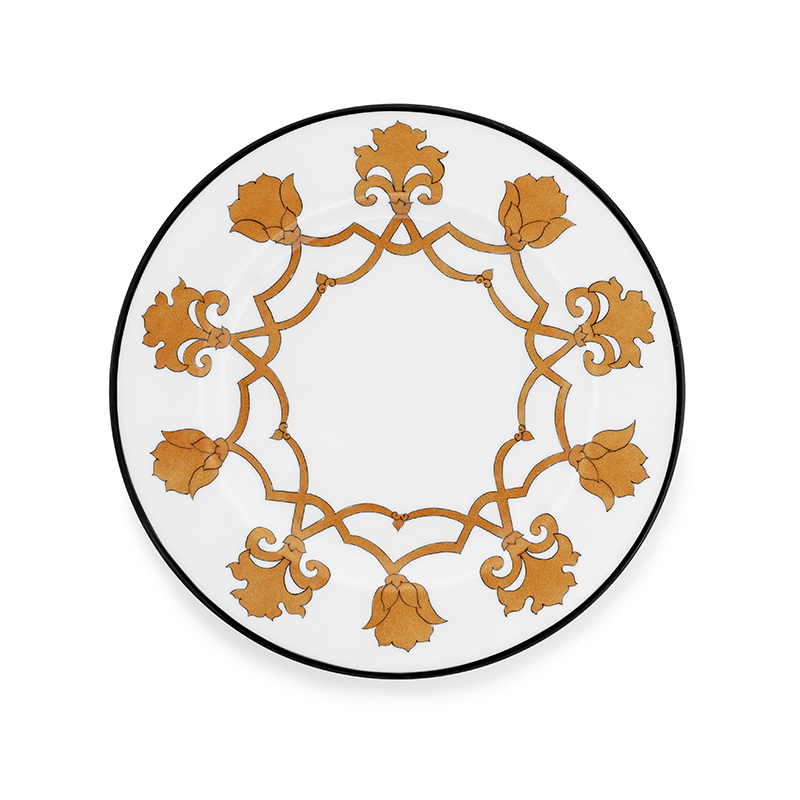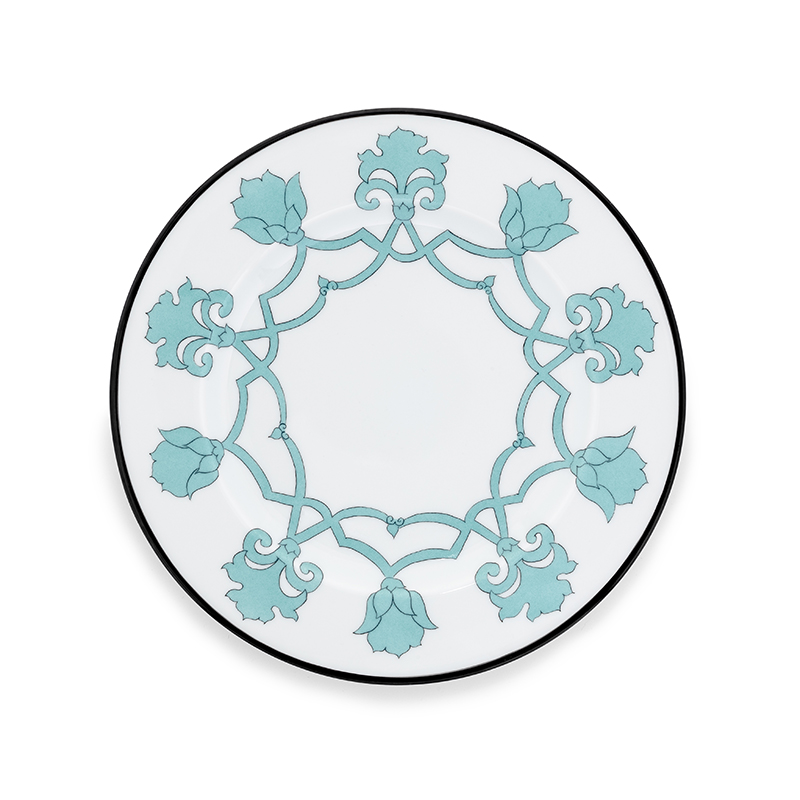 11. Pinto Paris Jaipur Plates
Making their debut in Paris during Deco Off, Pinto's latest collection of table art, Jaipur, uses chromolithography to transform a series of Limoge porcelain plates into eye-catching collectibles. Available in six colors, from sunny orange to tranquil aqua, mix and match for a truly remarkable array.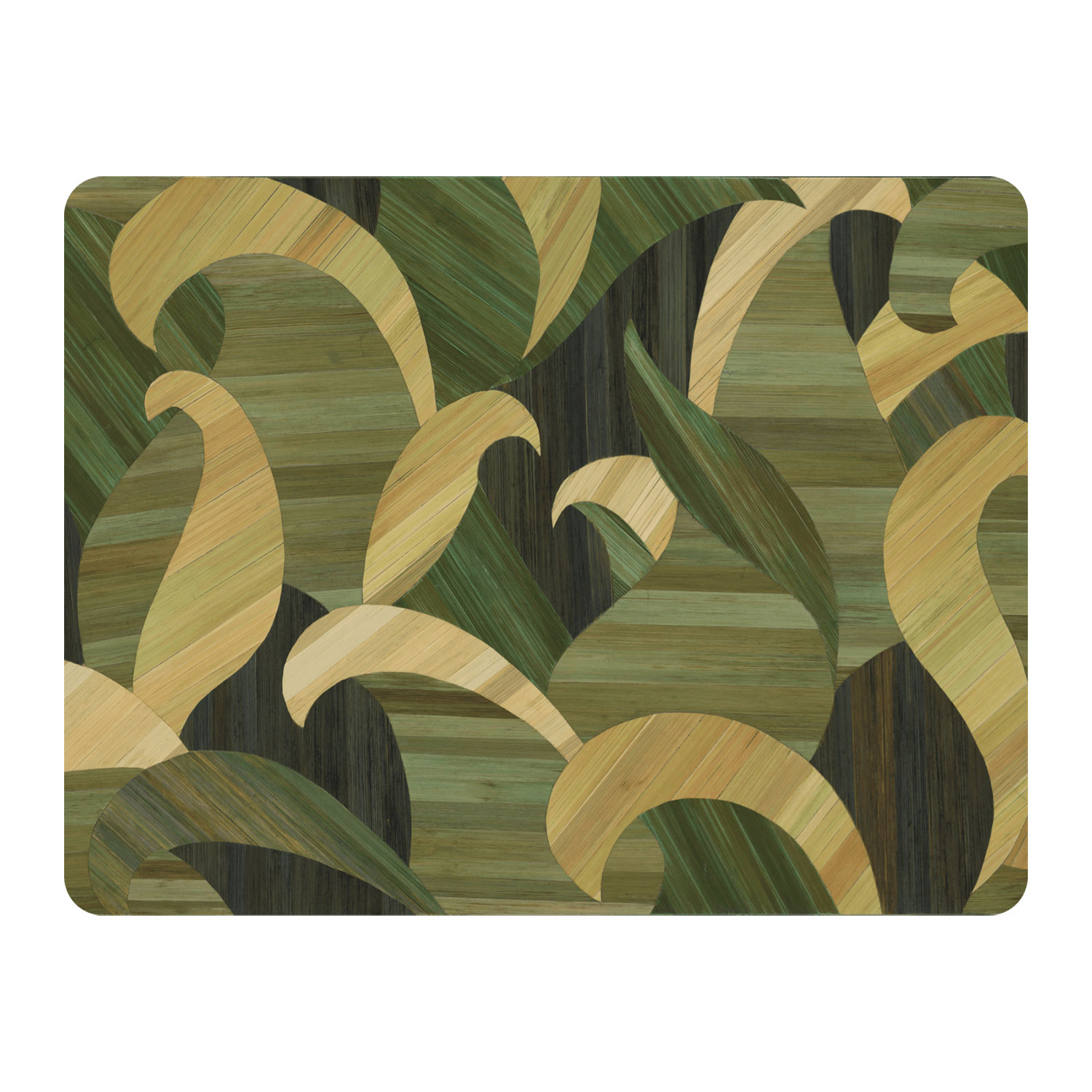 12. Lison de Caunes x Hestia Bawah Continetal Mat
Masters of marquetry Ateliers Lison de Caunes has teamed up with Lisa Domenico Brooke's exquisite tableware maison, Hestia, for an above-and-beyond collection. Featuring rich colors and striking patterns ranging from tropical greenery to graphic geometrics, these striking pieces will definitively become family heirlooms.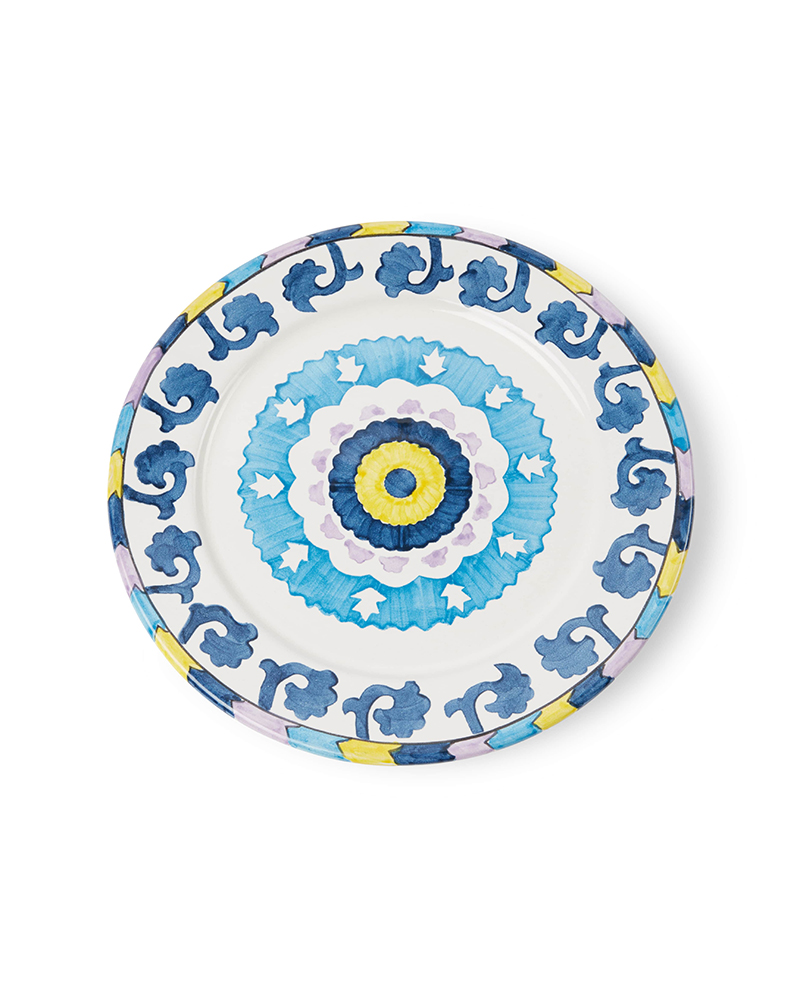 13. Emporio Sirenuse Suzani Plates
Carla Sersale's collectible line of tableware Emporio Sirenuse unveiled its newest pattern of plates, Suzani, that draws inspiration from the embroidered textiles found in Central Asia. Handpainted in Vietri, Italy, the coastal chic styles feature flower, sun, and circle shapes in beautiful colors from luscious berries to Mediterranean blues.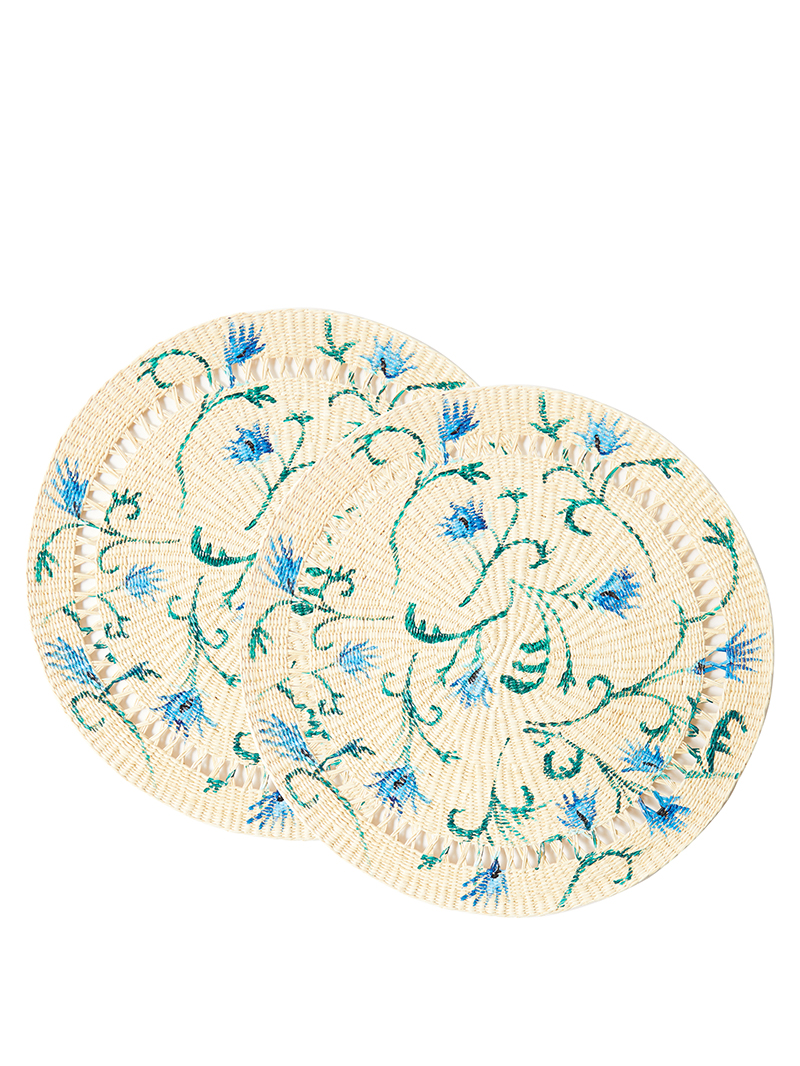 14. Sensi Studio Straw Placemats
The makers of luxury Panama hats, Sensi Studio has turned their exceptional weaving skills into a beautiful collection of straw placemats, coasters, and other pieces for the table. These lovely placemats are handwoven from toquilla straw and painted with a tangle of vibrant blue blooms.
Next Post