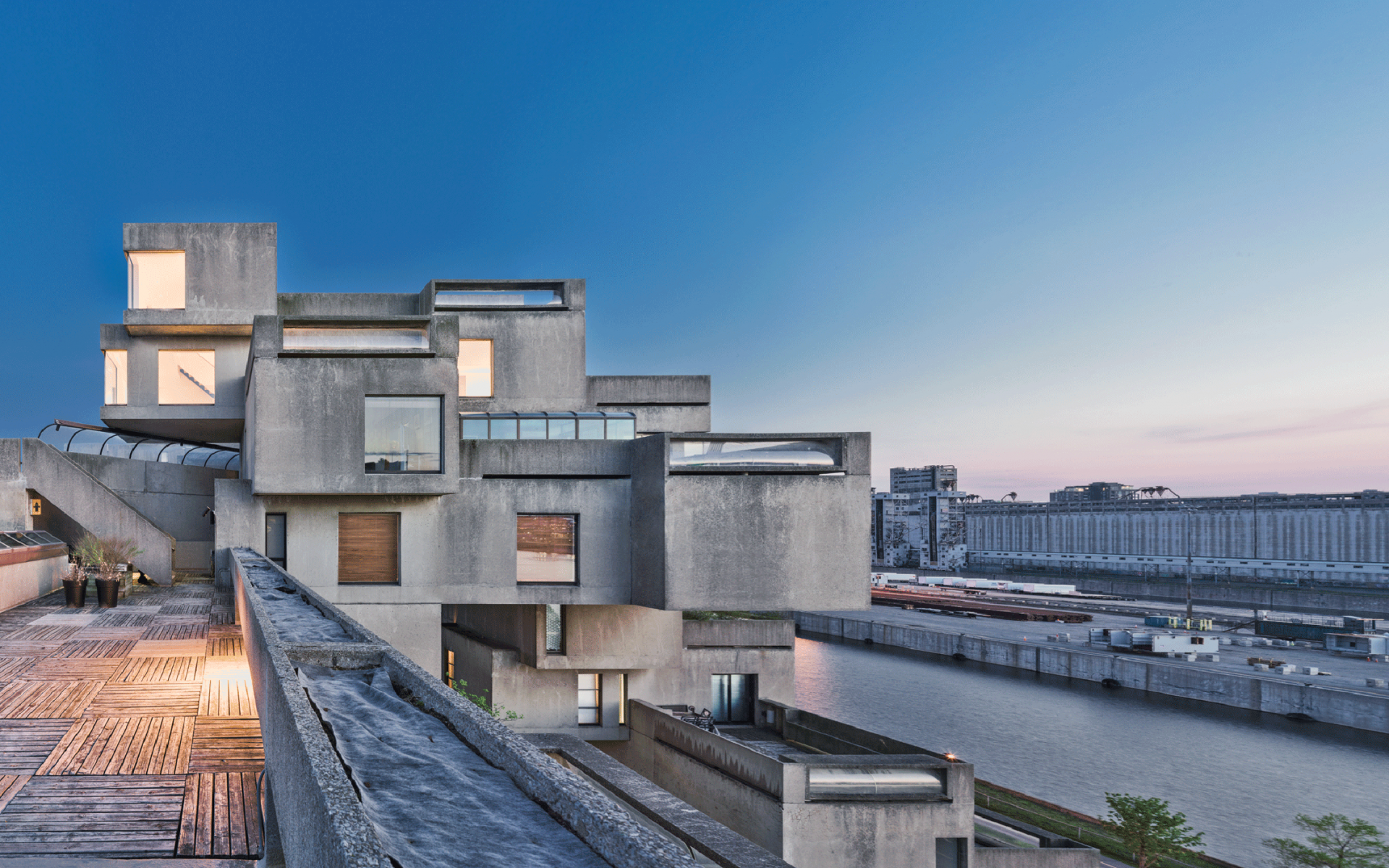 Moshe Safdie's Private Residence at Habitat 67 Opens to the Public
The architect's apartment in the Brutalist landmark has undergone years of renovations
Following a major overhaul, the duplex Moshe Safdie created for himself in Montreal's Brutalist Habitat 67 complex has opened to the public.
The Israel-born architect's firm, Safdie Architects, spent two years restoring the apartment, which sits in the landmark overlooking the Saint Lawrence River and downtown Montreal. The project was initially designed to coincide with the 50th anniversary of the structure, which Safdie unveiled at the 1967 World Expo in Montreal.
Recommended: The Armory Show Announces 2019 Exhibitors
The updated two-story property is located on the tenth floor of Habitat 67, occupying several of the 354 stacked prefabricated concrete "boxes" that comprise the 158-unit development. The 238,500-square-foot building is widely considered among the architect's most significant works.
The residence was intended for Safdie to live in but sat empty for many years. The vacancy led to neglect, necessitating the extensive repairs, which included fixing the parquet floors, the installation of new windows, new fixtures in the bathrooms and kitchen, and restoring the apartment's water-damaged concrete façade. Other upgrades were made to bring the apartment up to modern sustainability and energy conservation standards and to protect it against future degradation.
Safdie Architects is also working on an ongoing restoration of the Habitat 67 concrete exterior for its anniversary.
The newly renovated residence will be open for tours and scholarly research.
Next Post